Wow! What a week? Between a hectic time in the office, and my 4 year old starting school (kinder), it's been crazy and I've really struggled to find the free time to jump on here. Maybe next week will be a little less crazy.
So what's been happening here? I see the new Tribe created by @galenkp is really taking off. So much so, that I thought we can celebrate that growth with a little giveaway.
I'm going to give away this Nexo Knights Limited Edition Foil Bag - posted at my expense anywhere in the world (though I may have trouble getting anything into China at the moment).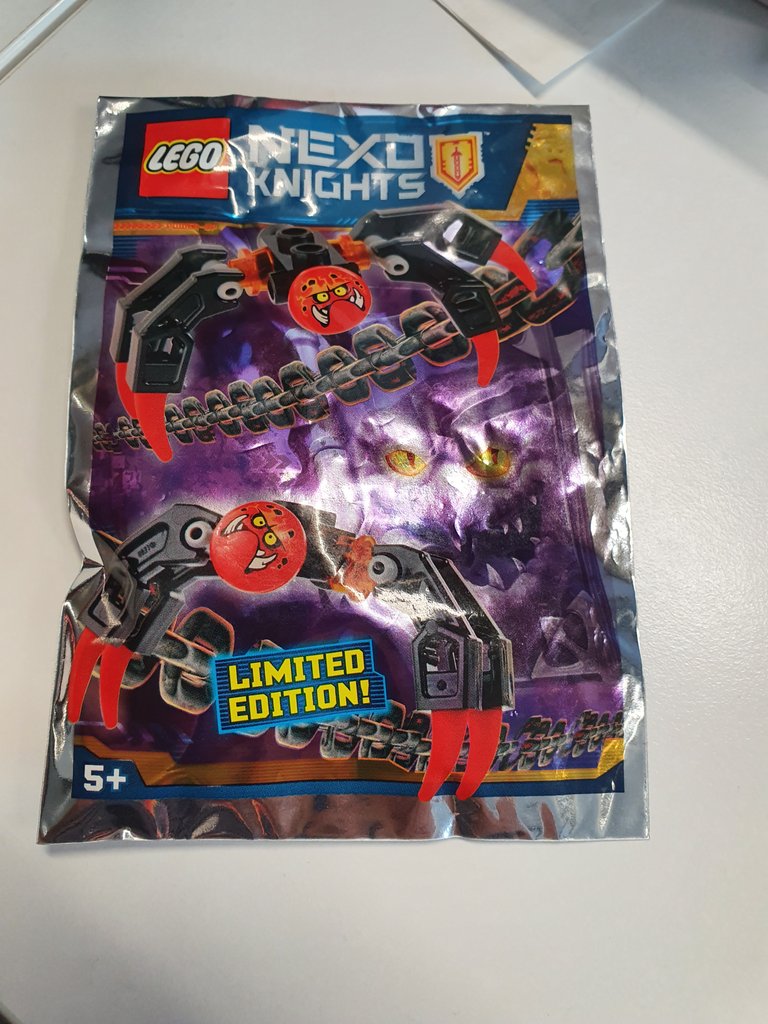 So how do you win it? Pretty simple really.
Make a Lego related post, I don't care what, it can be photos of your collection, it can be a story about your favourite Lego set, it can be about the time you were taking a shower and someone came home early so you had to sprint naked through the house and you trod on Lego collapsing in a scraming heap...(or is that just me?). It really doesn't matter, just make the post, use our Tribe tag #hive-142010 as the FIRST tag, and also drop a link to it here in this post (just so we can make sure we don't miss it). - It has to be a new post though, no re-using anything you've already posted prior to me posting this contest....
Then in about a week, when this post reaches payout, I'll ask @galenkp to help me pick a winner.
Pretty simple right? That's the idea. Just have fun, and share our love of those little plastic bricks.
So what are you waiting for? Get to it, and until next time, Leg Godt - Play Well