---
Broadcasting from the garden because we are experiencing a heatwave in London and my studio is baking!
This video highlights 3 sections from the full set which was around an hour and 20 mins of live improvised electronic music using a modular synthesizer.
This is my portable/live modular case. When I'm in the studio I have 3 more of these mounted on the wall.
Last week was in the garden for the same reason but I failed to set up sufficient lighting so I ended up playing in the dark. This time I improved things somewhat. Here's an annotated picture showing my view as I was performing this set: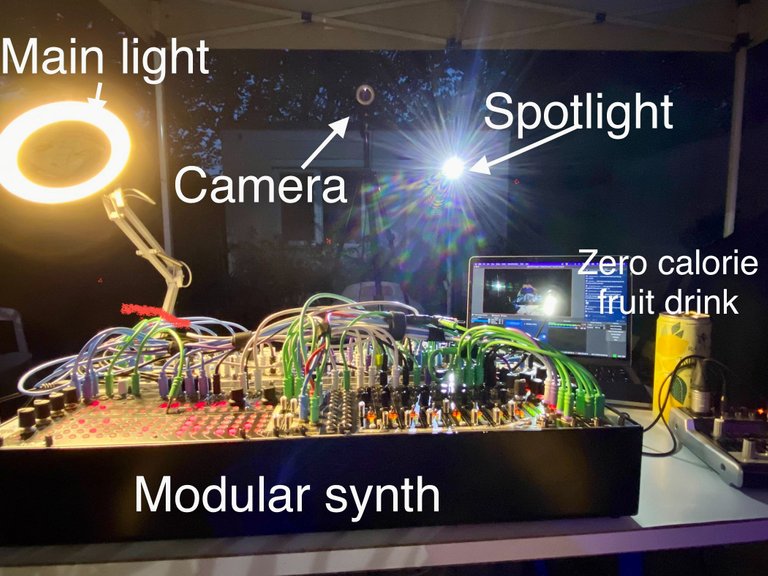 Thanks for watching and being awesome Hive and see you next week for more electronic modular madness!
I'm live every Monday from 9pm UK time on Brixton Radio and my Twitch channel. It's a different set each time because with modular the music is almost impossible to reproduce!
---
Check out my original electronic music via:
https://linktr.ee/tdctunes
❤️ Thank you! ❤️
---
---
▶️ 3Speak