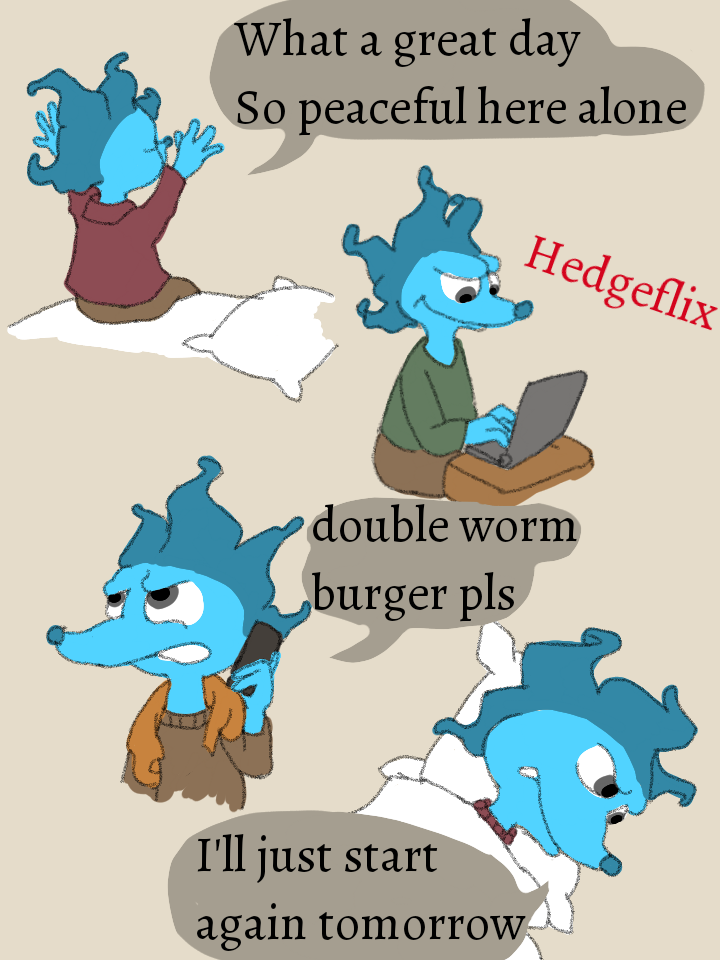 Distraction While Alone At Home
Hello Pinky and Spiky fans,
This is my participation in the Pinky and Spiky Drawing Contest by @organduo and @laputis. This week the theme is about Spiky being home and alone. Spiky thought that he can do more if there is less noise or distraction. That could be true but it seems like he got a new form of distraction and was not able to accomplish anything today. Tsk Tsk.
Thank you for stopping by hope you like my entry.
Kia