This is not a garden journal to describe the current state of our plants, but rather a true journal of what happened these last months, from November to January, when we were dedicated to the olive groves :)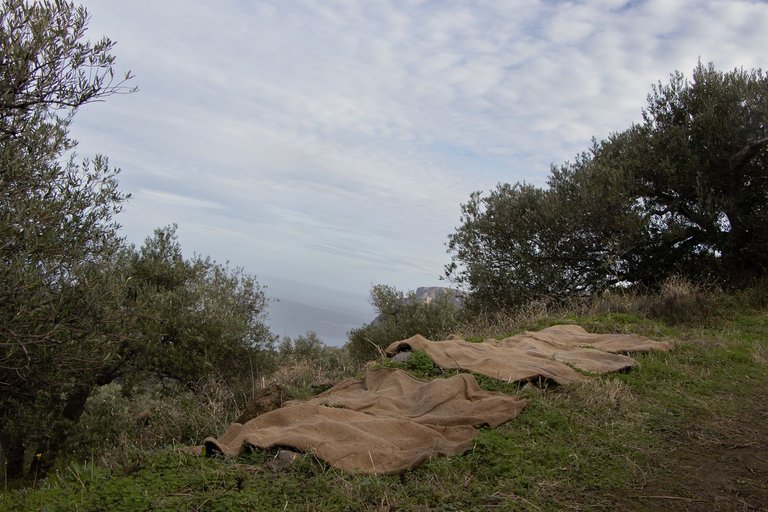 Every year we say that we are going to have a more relaxed rhythm and not get exhausted. Well, every year the productions gets better and better and we find ourselves working harder and harder. We like to work on our own, but even if we didn't like it, workers are way over our budget, and anyway on our own we can still keep a tempo close to our potential. Keeping the balance is essential to keep us going through these months.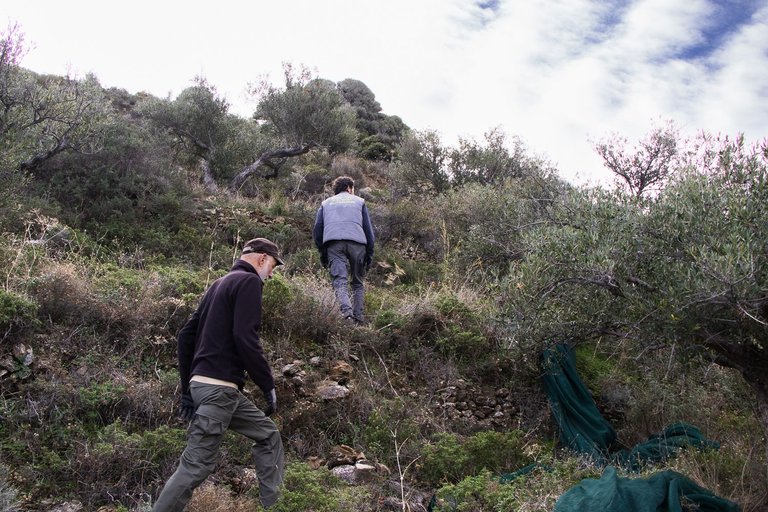 We have a very special friend that came from Athens to help us and stayed with us for some weeks, precious help and good company. We are so grateful for this visit :)
Let's go and do some work!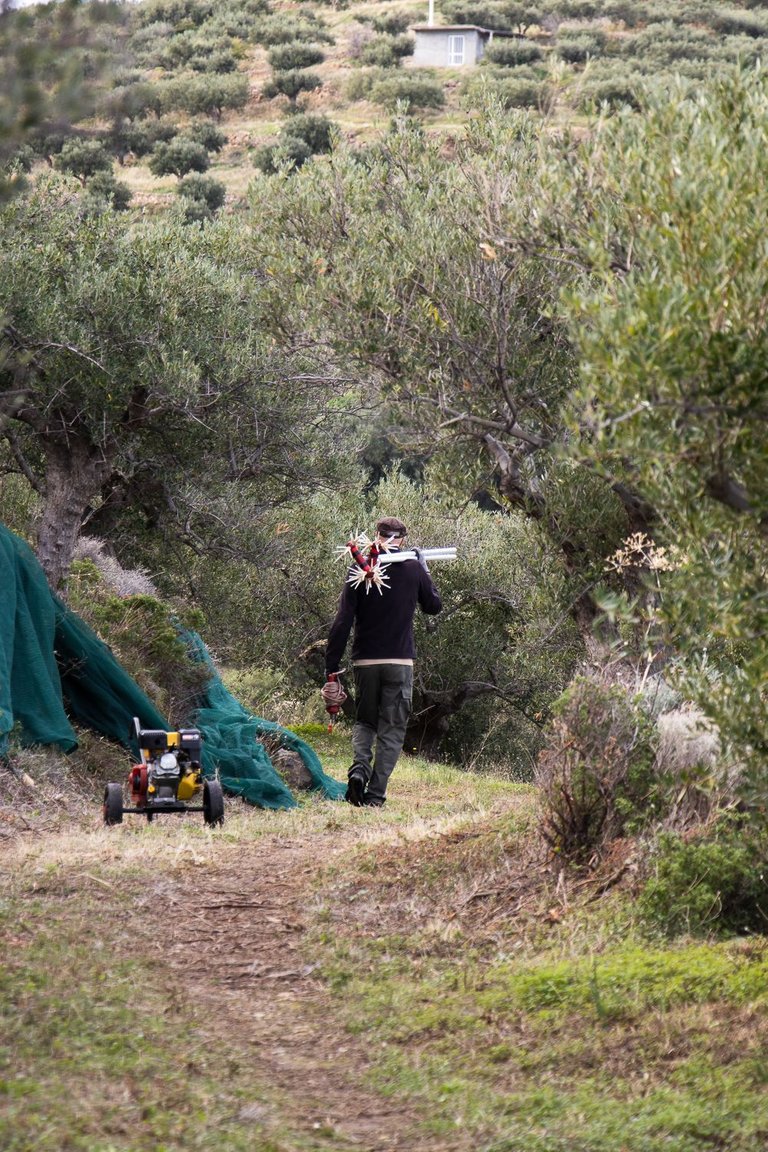 I am sure I have mentioned before, our fields are the opposite of flat... There is only one guy that doesn't find anything wrong to this :)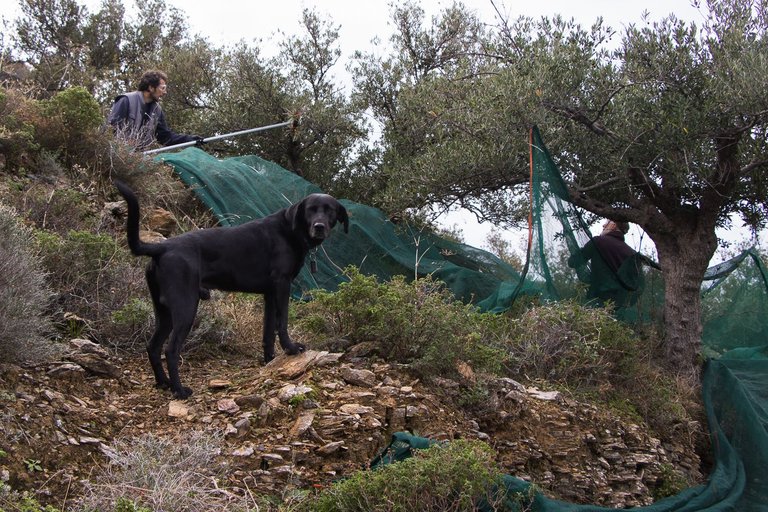 I was happy to steal a few minutes and take some photos! Olive harvest is hard work, but the fact that you produce your own olive oil is priceless. To be honest, I might be happier if I have some trees for us and not as a job, but that's another story and it takes a lot of discussion!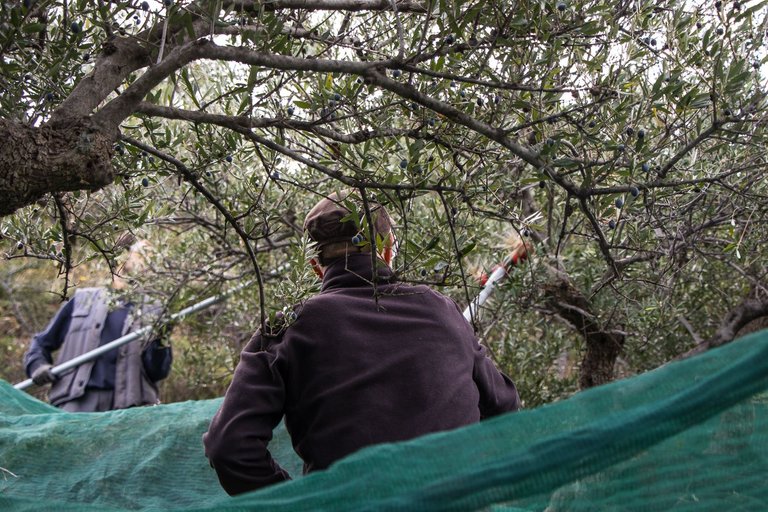 We make a good team with @fotostef out at the fields, this is an adventure that we both started together 9 years ago and there is no sign of regret! Working close to nature has changed our life, no doubt!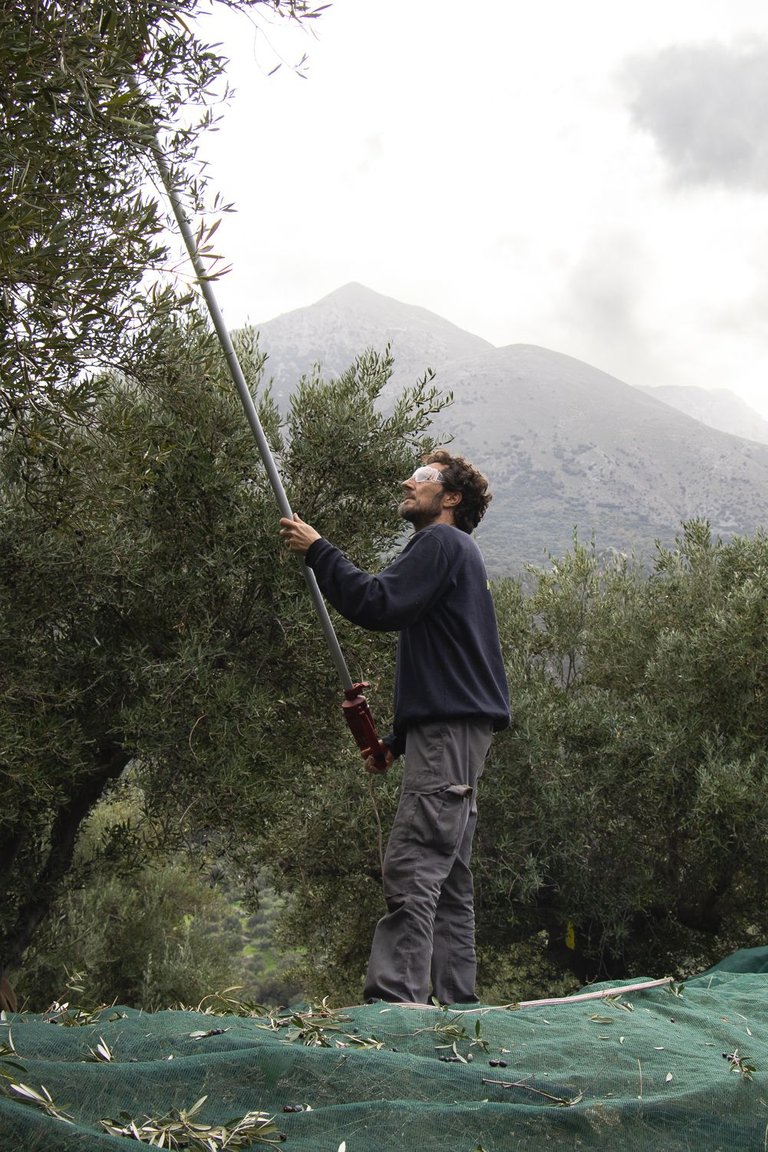 They say, be careful what you wish for, and we wished for a good harvest :)
We had a top quality and super tasty olive oil, the greatest reward.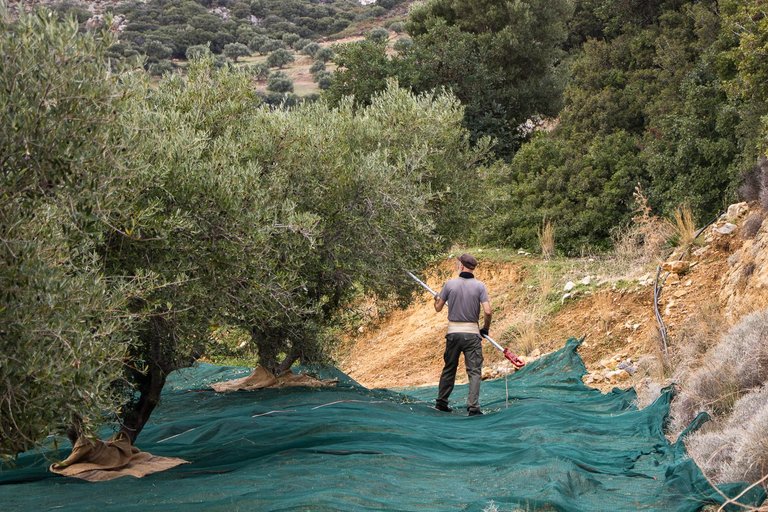 Although there were moments we all wanted to scream, haha!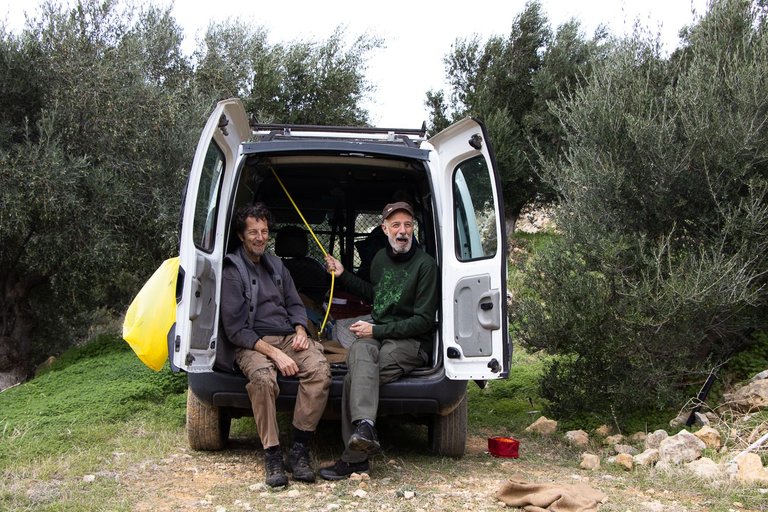 All went perfect in the end!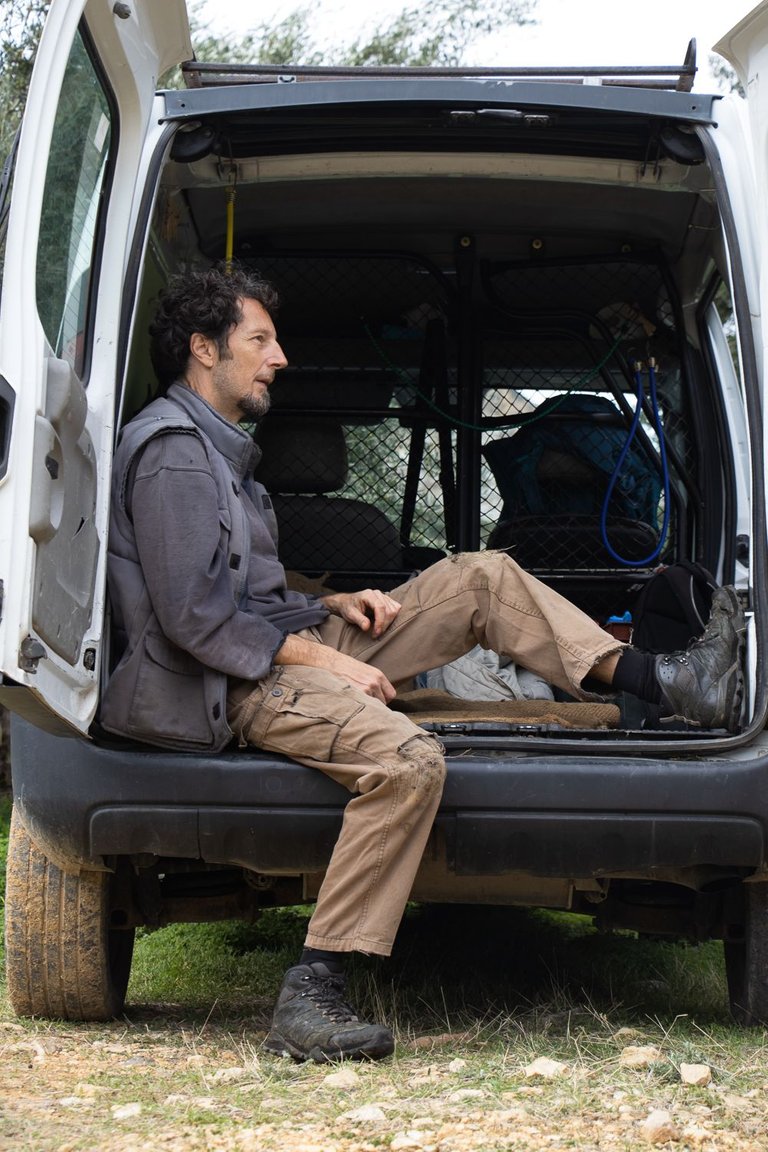 ---
Of course we took some days off to lay our bodies on the sofa in front of the stove and do NOTHING! That was sooo good!
Next step, pruning. January is the best month for this job. There is a saying: Prune in January and don't look at the moon. Meaning that this month is so ideal that it doesn't matter in what phase the moon is.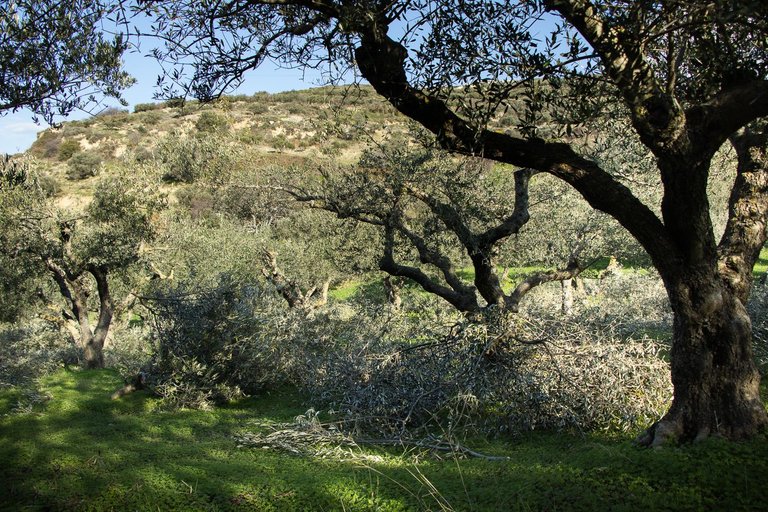 And one of my duties is to run after the maniac with the chainsaw and deal with the mess :) I like putting the branches around the trees for the chipper to come! This is great food for the trees.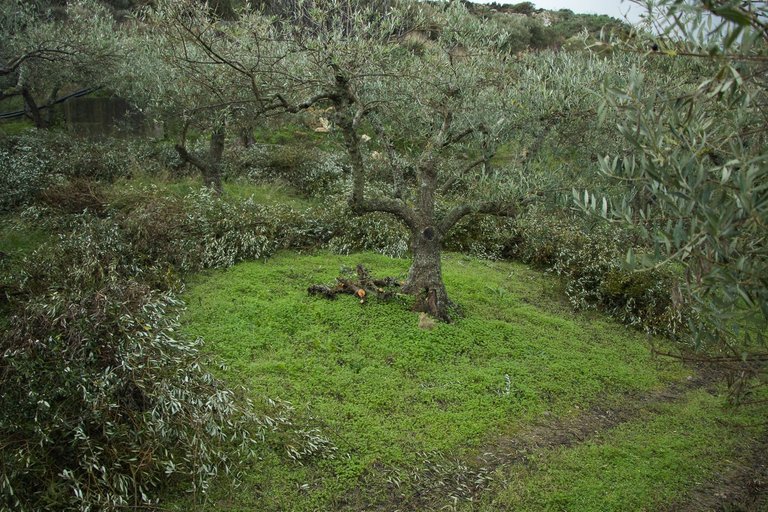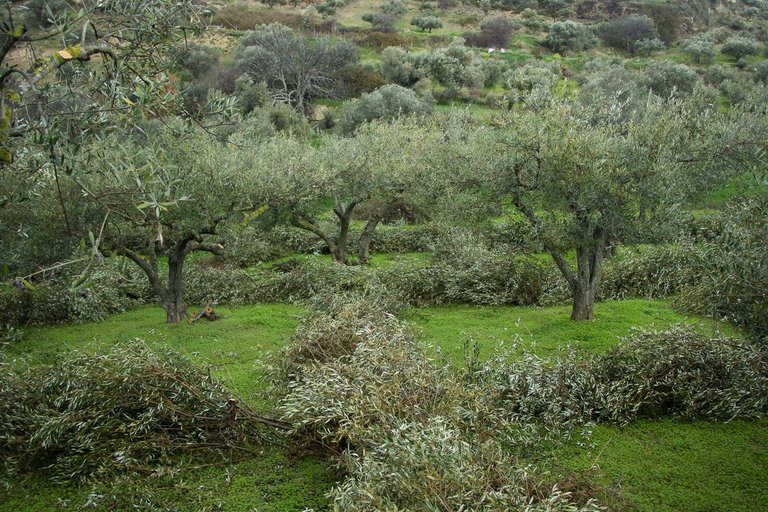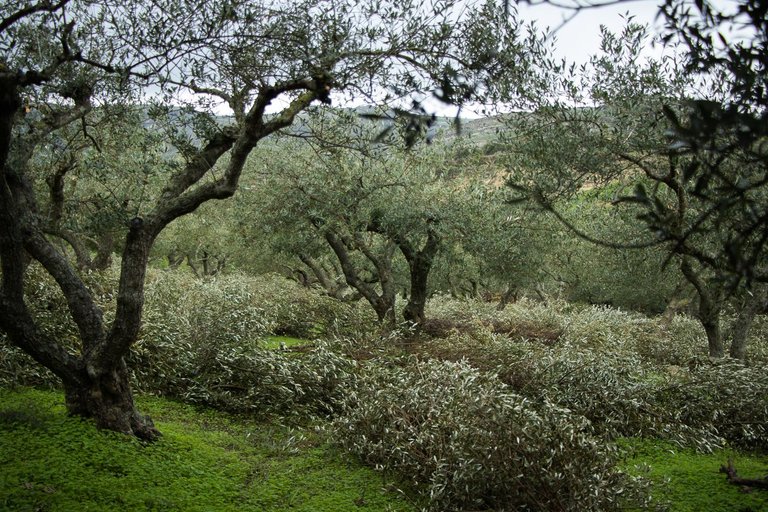 ---
This time I wish I didn't have any news from Markos to share... But I have cause he had the brilliant idea to roll on some poop... There are hundreds of sheep around and plenty of their production. It was getting dark and we were ready to go when I saw him. Luckily I had shampoo in the van, forgotten from our vacation time when the farmer's van was a camper van!
And because it was cold I gave hime my fleece :)
This is the result! He was not happy at all, but on our way back the whole van smelled coconut 🤣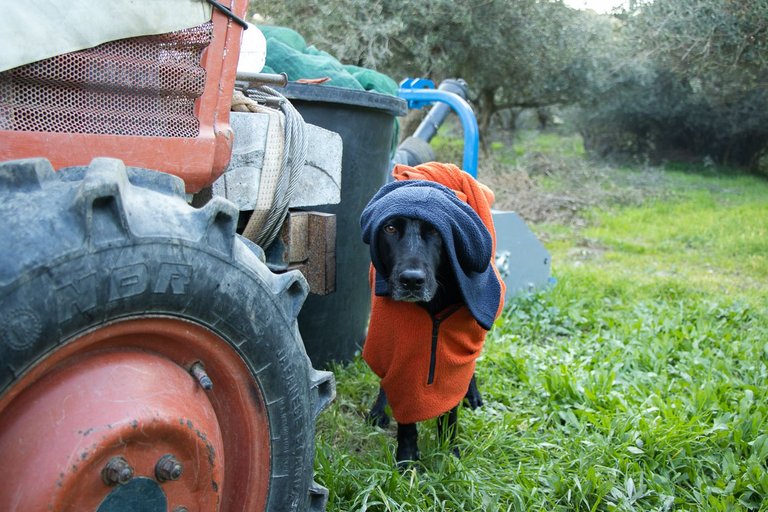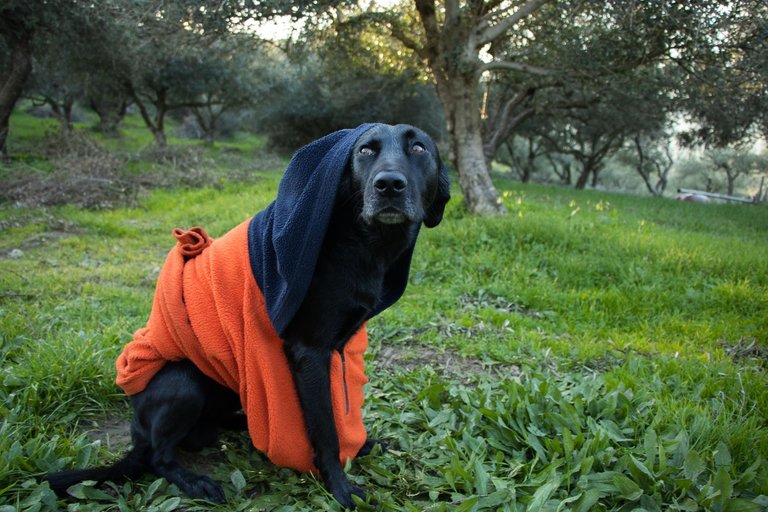 ---
For the end a mystery. This chair is every time we go there in another place and it always looks like a man's hand put it there. This time it was on a tree.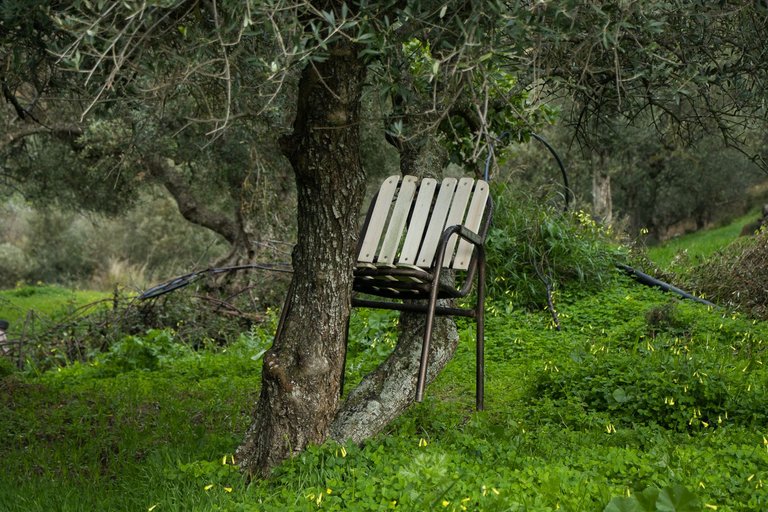 ---
The second harvest is the wood, always useful :)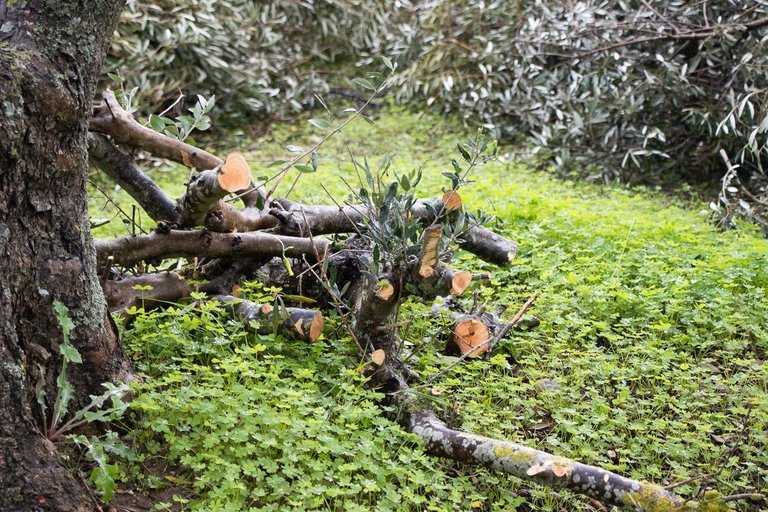 ---
Happy gardening everyone! And take care of yourselves too, not just the plants!
This is my contribution to the amazing Garden Journal Challenge by HiveGarden community and generous @riverflows and team :)
---
---
All the pictures and the words are mine.

If you would like to know more about me this is my introduction post.