I am often asked how I deal with changing countries currencies with easy and low fees. The answer is simple.
Silver and Gold!
The hard case below is what I carry my computer and documents in. A locked case that has been to many places. Read along to see the opening of the case and some surprises inside.

The banks are dandy but having Gold and Silver is handy. The biggest trap I see people make when getting to a country is using the first money changers they come upon. Usually by ports, airports, border crossing and the like. These venues usually have higher spreads, commissions, and hidden fees, possibly. Yes they are convent, yes they are fast, yes they typically undercount bills, yes they can be honest, yes they can be dishonest...But what never lies is the international price of what 'everyone' thinks the price should be for an Ounce of Silver. And Weight does not change....see what I did there...change...weight.
Lets get closer look at what is inside.

I take my time and walk on from the hustle bustle and the screams about how they are missing money and make my way over to the place where jewelers and artisan like to reside.
Now, once this area, look for custom jewelers or Goldsmith and you may also find a few shops to see. Going into jewelry shop is advantageous as looking at local jewellery is often nice to do. These shop, if they wont buy directly will send you to there friends shop who will buy the Gold or Silver.
Dealing with precious metal dealer will often get you the best conversion rate to the local currency.
Inside and up top, taped behind the document spot....what could it be?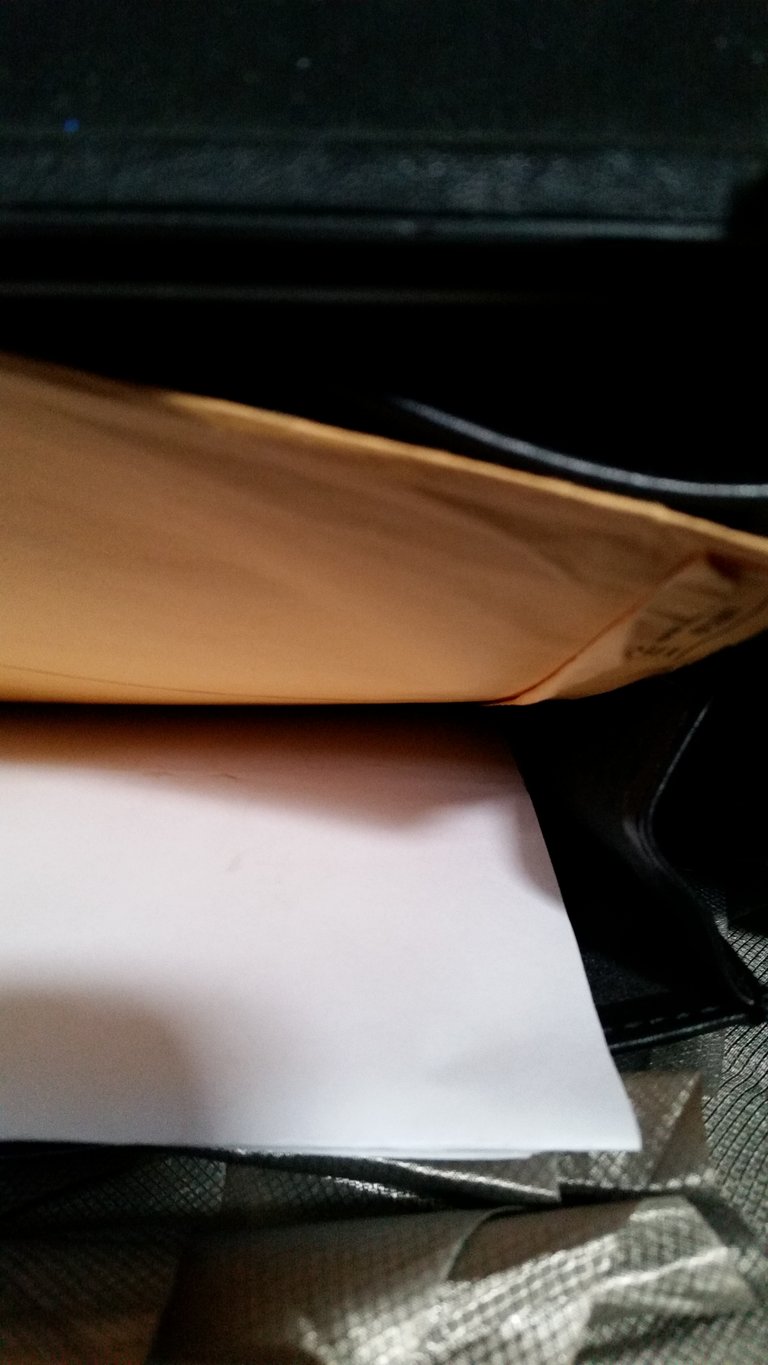 I typically destroy the paperwork after these transactions as there is no pint but ill put forth an example that sticks in my mind.
A CAD 1 Oz Silver round (no numismatic vale, just straight weight and shine)
cost me 20$ at the time I bought it. The current price is $27.71 CAD not factoring in the appreciation value of the Oz I am able to exchange this silver at the price of:
1 CAD is = to 17,090.111 VND
477,347.00 VND = once Silver round.
Which is equitant to $ 27.90 CAD.
The advantage of using metal is the savings of spread. Have you noticed anything different?
What is that round shine in there?

Skip the Middleman. By selling Silver directly into the market I am able to get a better exchange rate because I am not exchanging fiat currency I am trading assets to fiat currency. This cuts out the middle man of paper money to paper money to digital money to another forms of digital, then back to paper money and then to the customer. Each of these steps incur a fee. Me who has spent thousands on exchange fees needed a way around this. By using Gold and Silver saves the Middleman any work and saves me the fees.
Oh look at those pretties that can bring me along way to keep on going.

There are a few things to know before trading silver into the market:
Have an understanding of the spot price, the bank spread in the country you are in and then the typical commission that is charged and premium you might have to incur when buying. What the spread is and what the exchange of currency to currency would be.
With this information you must know how much an Ounce of Silver would get in the way of the local currency you would like.
Numismatic value is something I do not deal in given the fluctuation of these types of assets. Further, the price is not at spot and attaining a premium for numismatic value also requires a specific market that wont be easily found in all places. For easy of Fundability weight metal is best that is stamped by the refinery and in a case, which is visually 'secure'
A sheet is the best way to buy the silver I seek.

Here is the sheet of rounds.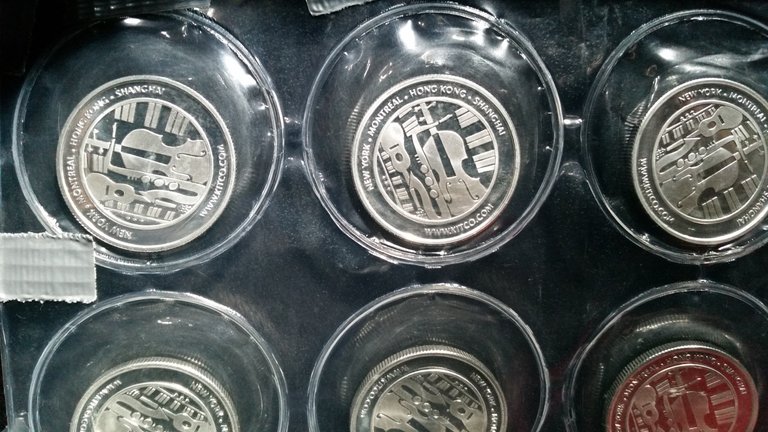 Individually wrapped and left sealed is the best way. For leaving the silver in these pouches makes sure that it was not tampered with or scratched. It is just a little step that assures the buyer of legitimate silver that has not been side scrapped.
Here are a few rounds that were loos in the case.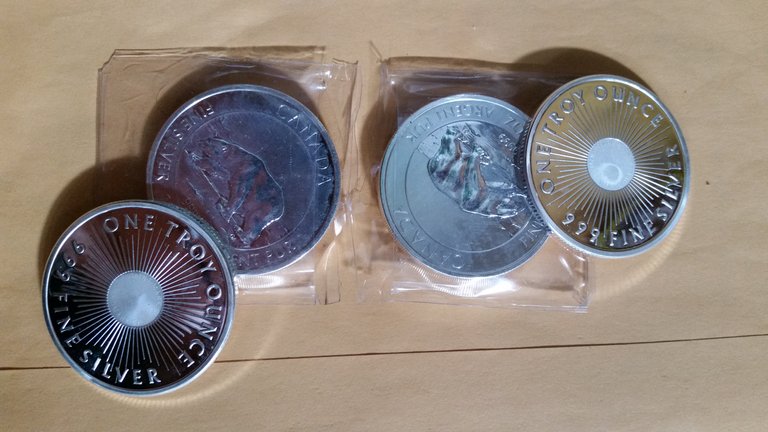 I tend to pick up silver when I see a good price where the market dips. It is important to know that having a balanced approached to investment is the way I have been getting along. Not all capital into one medium.
I have backups in bank accounts I can also use.
What else is in that case?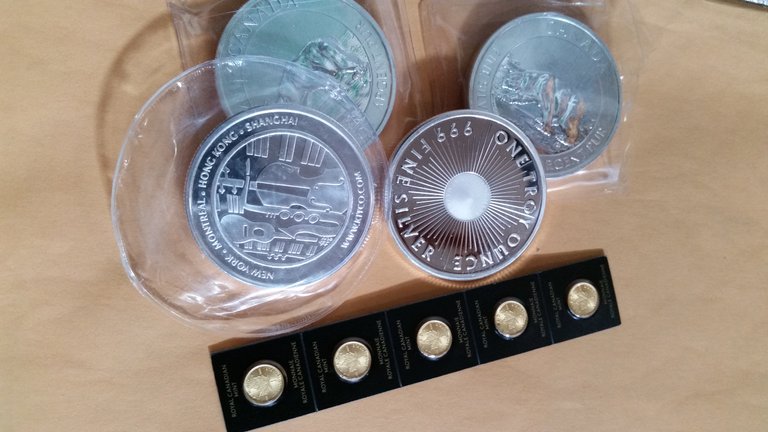 Oh what is that shiny dark stuff?
Yup that is gold in grams. Sealed and labeled and marked on the face.
A way to make gold a bit more movable and tractable.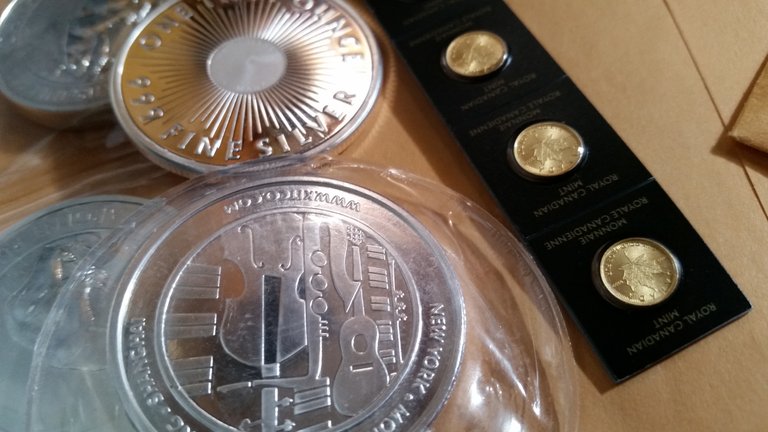 A Tip - carry a magnet around with you at all times. These easily stick to keys or can be used to keep change stuck together enabling it to come out of ones pocket in a mass. Why a Magnet? If you are looking to buy Gold or Silver or Silver jewellery a magnet will tell you right away if the metal is Ferrous - metal attracting iron inside. Silver and Gold are not attracted to Magnets even of the strongest kind.
Lets get in closer to see the gold.

How about this angle?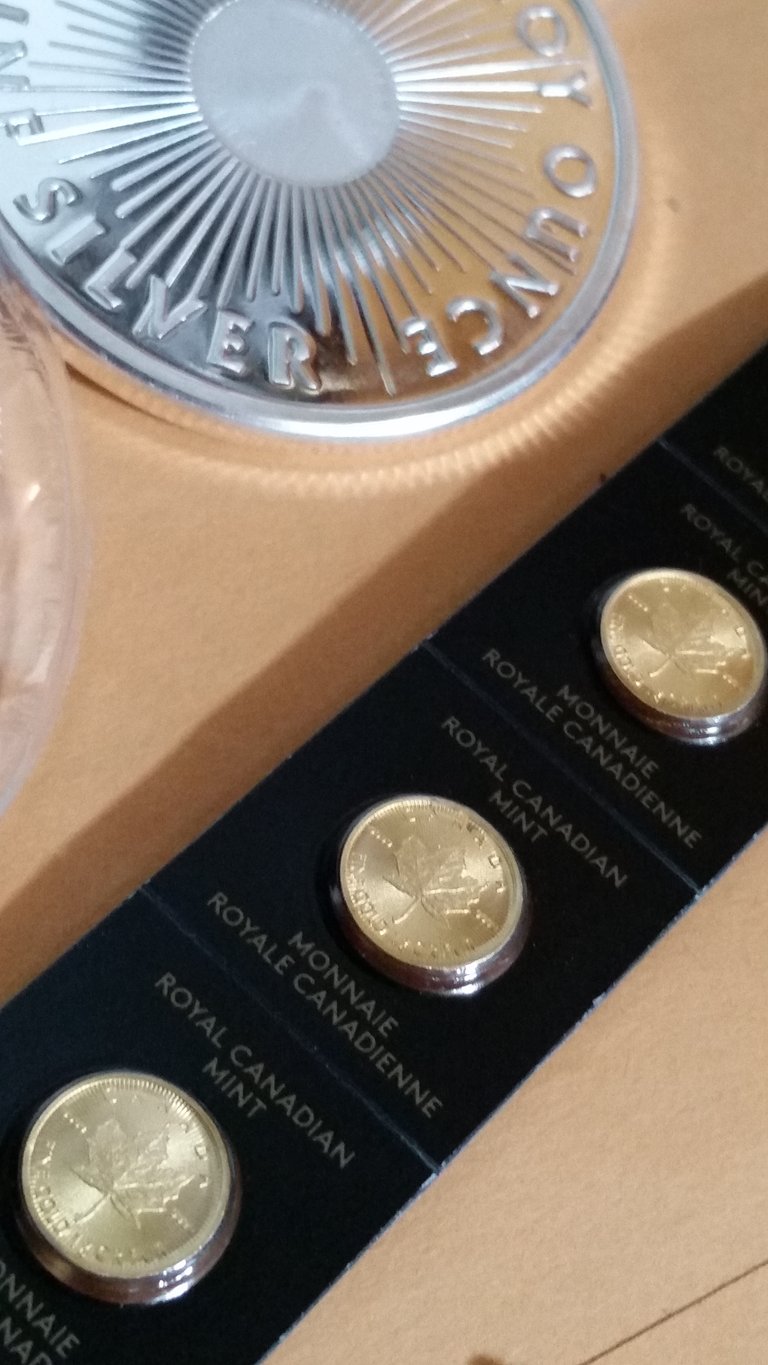 The use of Silver and Gold to travel across many countries has been a experience. When you trade in Silver and Gold you get to meet many different people who will help along the way. Plus when you trade in metals you get better prices and get access to other offers that come when you are dealing in a form that is not fiat.


A few other refiners in those cases...but another time will have a look at those ones.
Don't try to find me while I travel....I would not want you thinking that I have a bunch of gold and silver on me....but perhaps I do...don't worry the funds are running out so no bother to try and mug me, not much left to get ;-)
Thanks for taking some time to have a look at the use of Gold and Silver to travel. Let me know if you have experience traveling with Gold or Silver. Have you traded Silver to food and accommodations?
--> Thanks for having a look at Original content put together over the time of traveling and adventure, More to come and explore.
---
For more of my Travel, Art, and Efforts check out:
for smattering of places and post I have made that can take you Back-In-Time.

Buy me some berries to keep the fructification of work flow.
Thanks for supporting Original content through RFT's in the Hivelist Store.