Hello to all the sunset lovers. Today i present a sunset that kept on getting better and better. The sunset was in Cambodia on the river Preaek Tuek Chhu on an evening that grew brighter then faded to black. Lets have a look at how the evening started.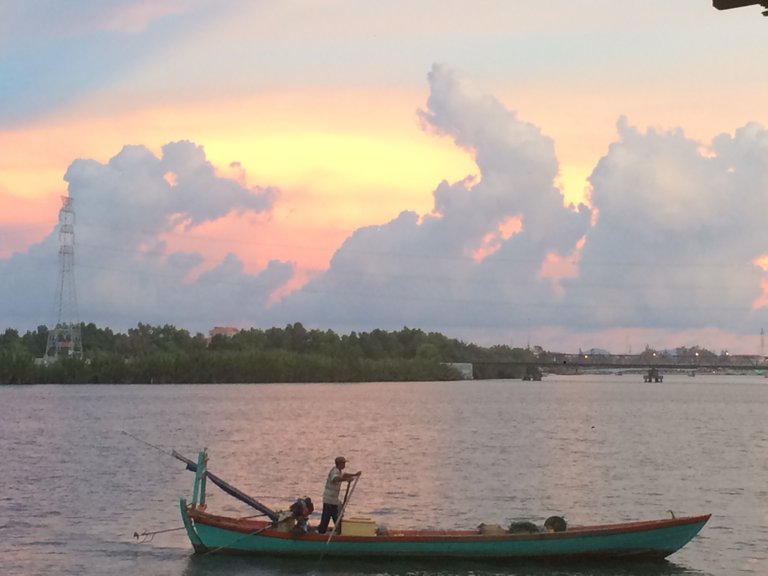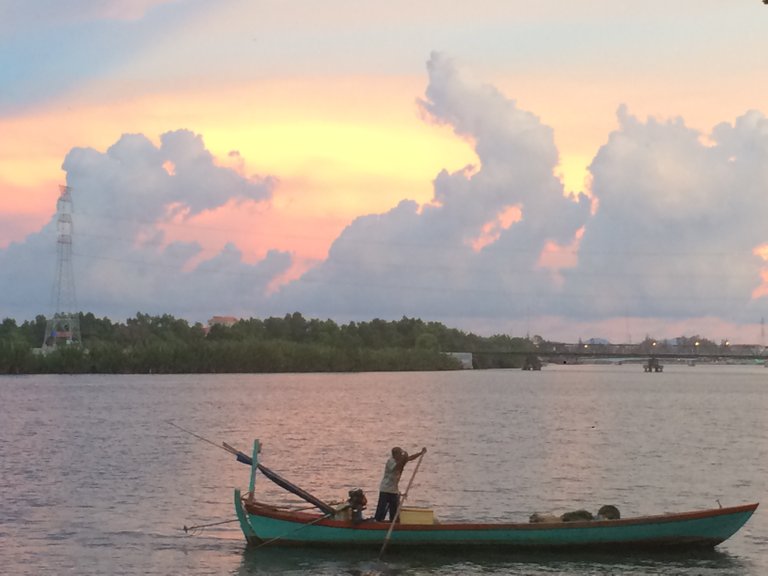 The boatman presses the pol along the ground to move around the inlet just under the sky that is starting to glow the red hue of the gasping light.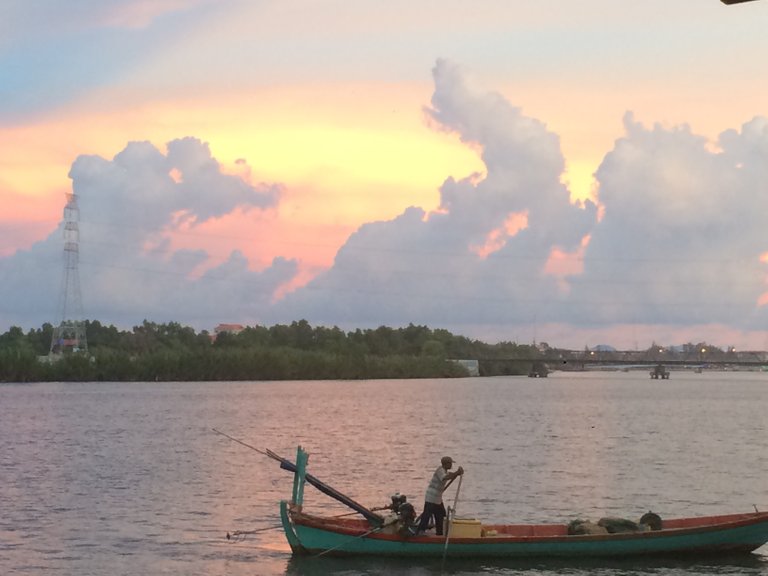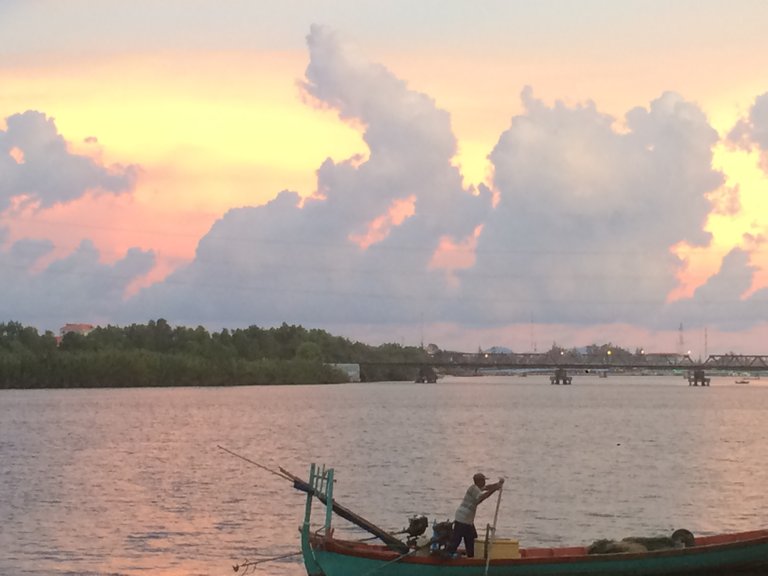 He presses on as the light change in front of us all.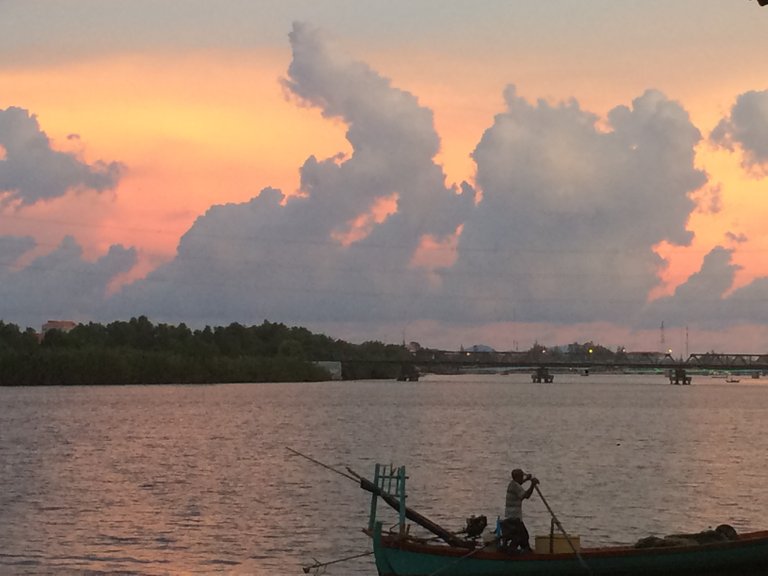 The dark hue creeps in from all side and make this night movie worth watching.
Slowly does it the boatman move along the water and the sun reflects the ocean and the sky, it seems.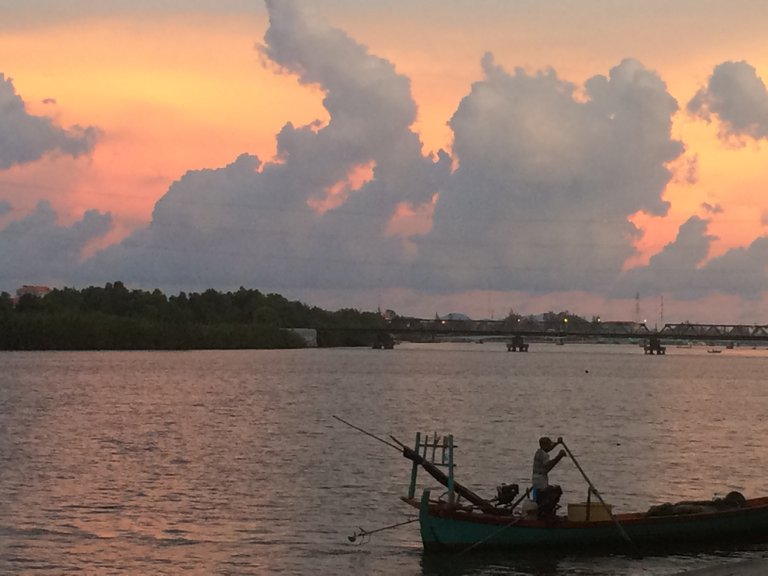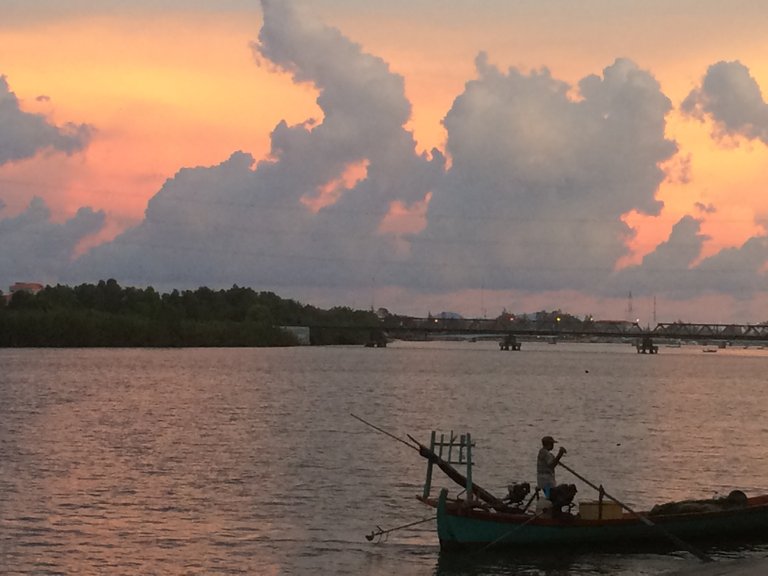 Moving along as the boats do the water swirls the sun like the sky does to.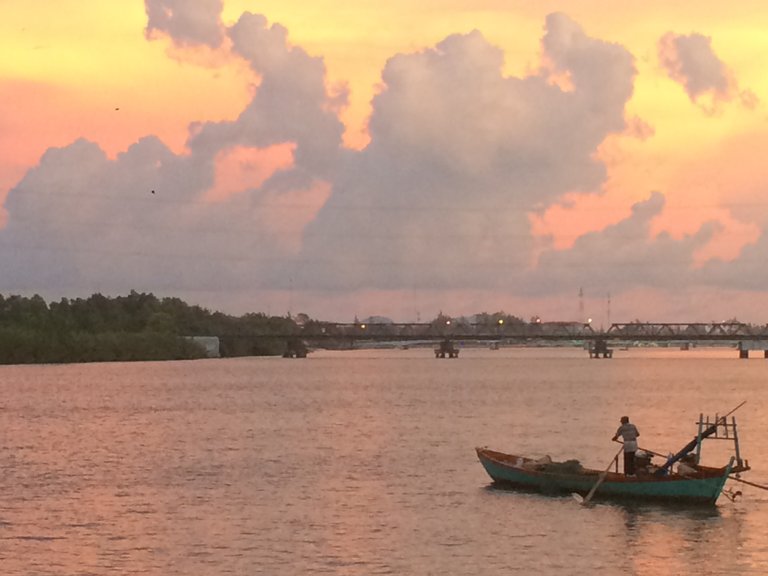 And Dim it all goes the moment of clouds covering the spot of sun.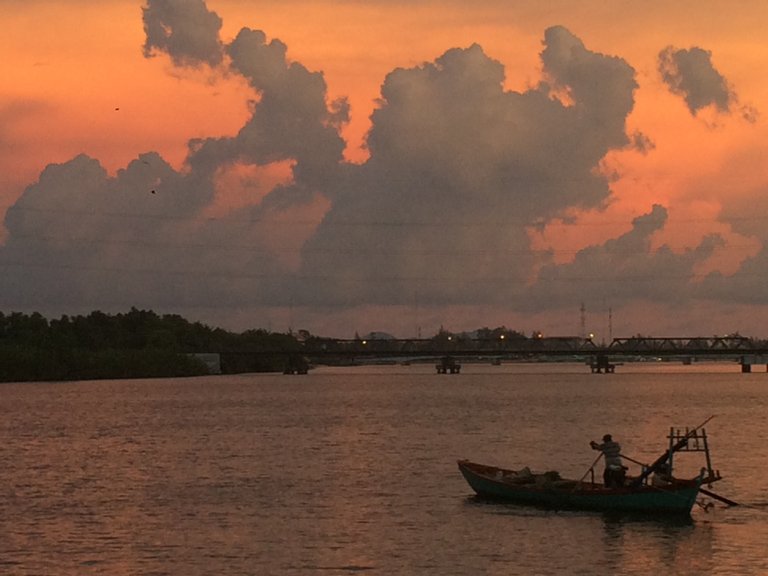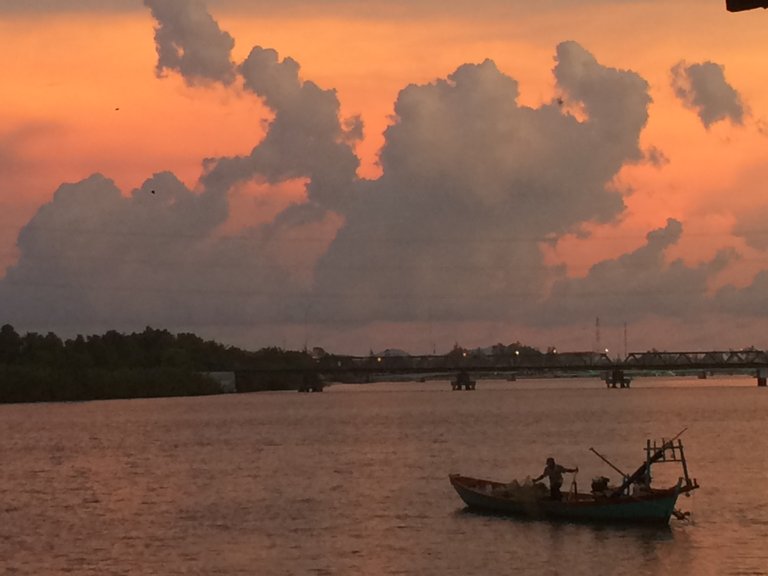 The boat moves along the deep red orange glow, the water is no longer blue.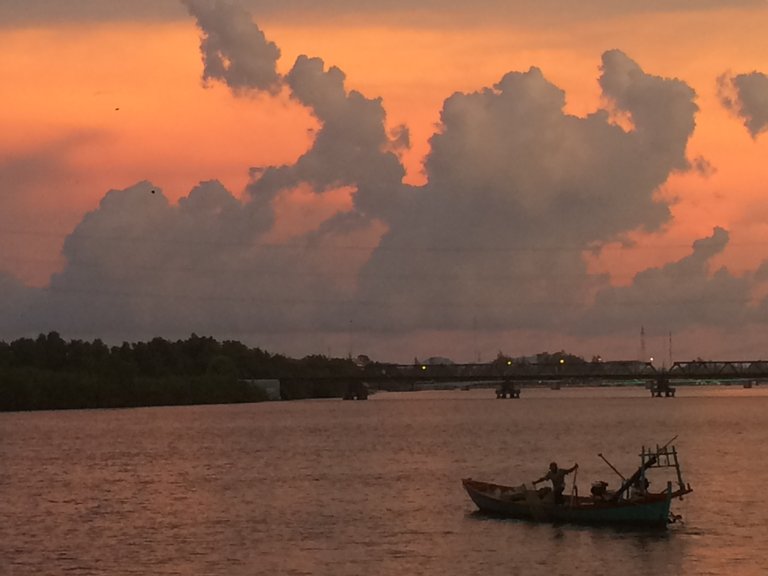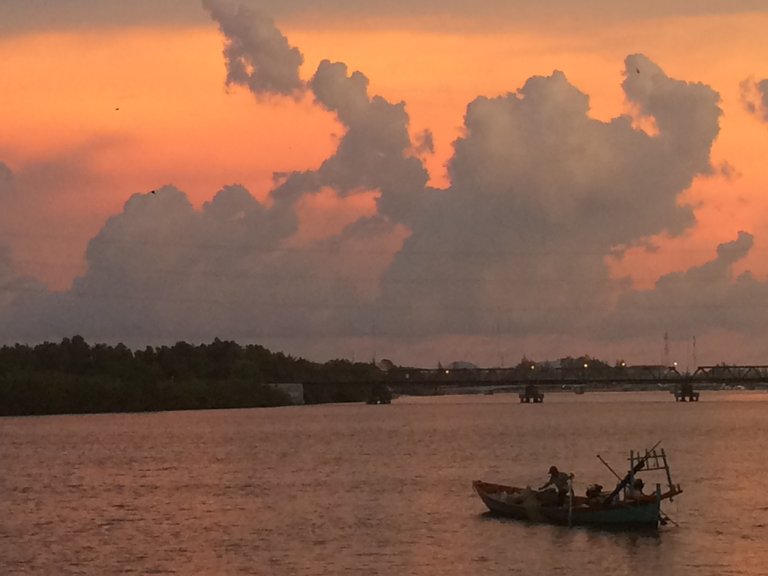 The sun and the boat get more intense as they peak in colour and form.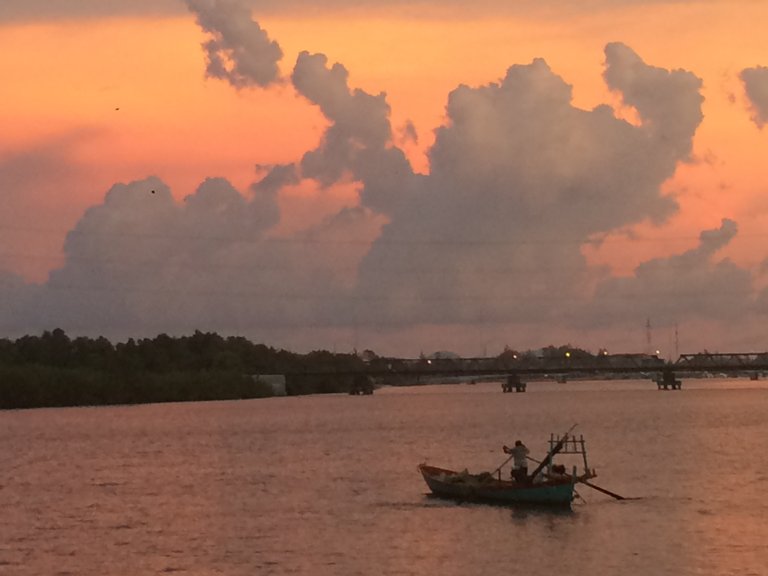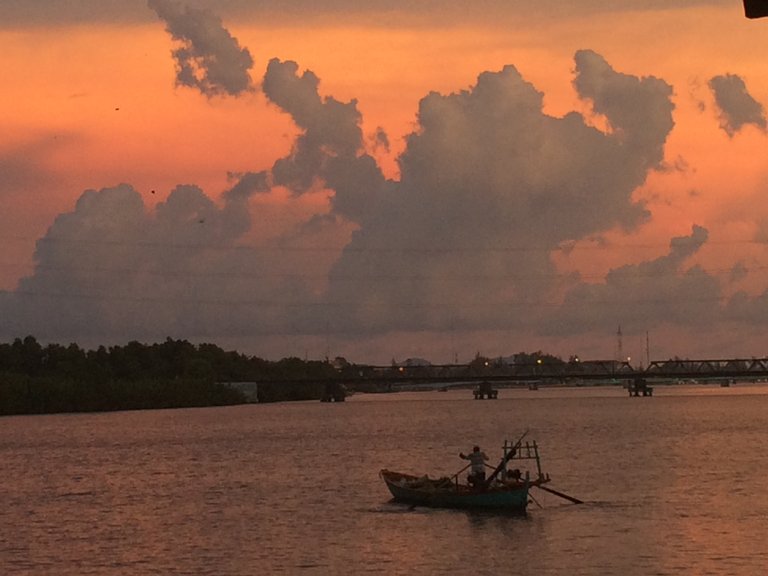 After this point the light go down fast as the colours of the moment fade too black taking with it the blue too.
Thanks for having a look, I hope you saw something that inspired you.
There is more work to come for fallow along and let me know what you think of what I have shown you. Check out my Hivelist Shop below to support my efforts of travel and blogging.
--> Thanks for having a look at Original content put together over the time of traveling and adventure, More to come and explore.
---
For more of my Travel, Art, and Efforts check out:
for smattering of places and post I have made that can take you Back-In-Time.

Buy me some berries to keep the fructification of work flow.
Thanks for supporting Original content through RFT's in the Hivelist Store.