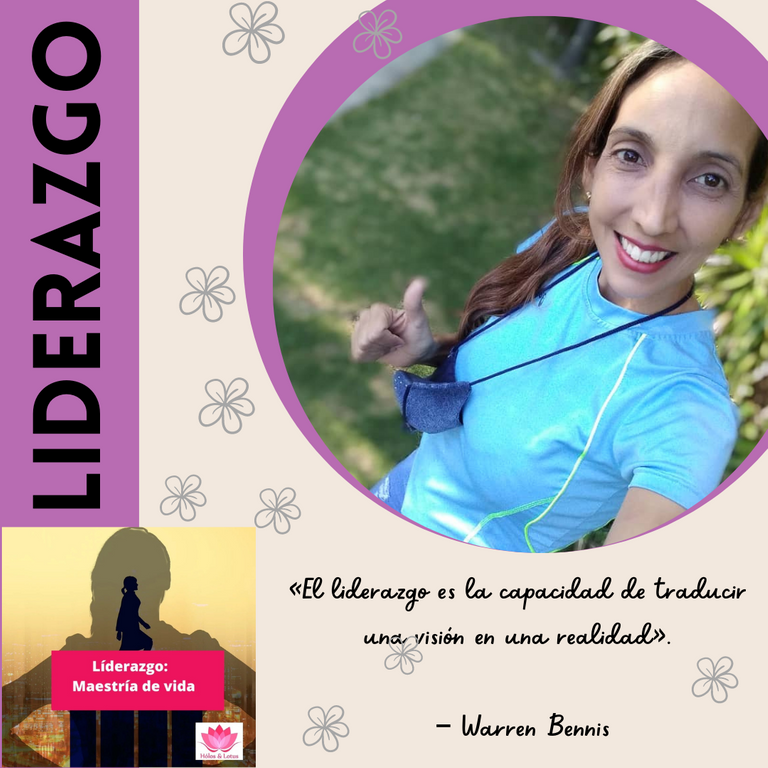 Saludos Apreciados lectores orientados hacia ese merecido camino del Bienestar, la Abundancia y el Amor; espero que la brújula de tu vida se encuentre dirigida hacia la búsqueda de Ser mejores cada día. Pero en ese sendero ¿te has planteado alguna vez el tema del liderazgo?. Esta semana
@yadimelgar
nos lleva a una interesante reflexión acerca de cómo ha cultivado su personalidad y actitudes para dejar un impacto positivo en los que la rodean. Me ha parecido Una manera muy interesante de afrontar la vida desde el ser Responsable. Así mismo la amiga
@miriannalis
nos ha dejado la invitación abierta a través de unas preguntas para compartir nuestro enfoque personal en el tema.
Si quieres unirte y dejar tu aporte Te comparto el link original de la publicación
Quisiera iniciar diciéndote que nunca me he considerado una líder, de hecho no me gusta andar imponiéndole a nadie lo que tiene que hacer, aunque creo que eso no va de la mano con ser líder. Pero me ocurre entonces, que en muchas oportunidades terminan tomándome de ejemplo para hacer algo, sin darme cuenta. A veces no me gusta, otras veces lo acepto. Lo determine como ¨Predicar con el ejemplo¨. Esa era la expresión que usaba mi profesora de Filosofía en la universidad para referirse al liderazgo.
¿En qué área has influenciado con tu ejemplo?
Esta pregunta me trae de inmediato un recuerdo a mi mente. Hace como 7 años llegué a una comunidad que no estaba muy bien organizada. Siempre he influenciado mucho en el área social. Pienso que es porque me preocupan las personas, sus situaciones y como ellos se encierran en sus problemas sin afrontar desde su potencial. Entonces quiero tomarlos de la mano para que encuentren algunas soluciones desde lo que poseen de manera inmediata. Esta actitud me lleva a que en algunas oportunidades me veo rodeada de varias personas que desean ser orientadas en el mismo tema. Y sin pensarlo, me encuentro en medio de la calle rodeada de 10 personas mientras estoy explicando algo. Me ha sucedido En el supermercado, en un pasillo rodeada de seres atentos que me escuchan al yo estar hablando de un producto que me trajo beneficios a la salud.
Esta pregunta me lleva de igual forma al área educativa. Por ser docente, siempre estoy en la búsqueda de mejores métodos para lograr el aprendizaje de los niños, desde sus necesidades. Entonces mientras laboraba otros colegas que me pedían observar a un determinado estudiante para abordarlo y orientarles en el proceso de aprendizaje del niño. Ciertamente no soy Psicóloga como me dijo en una oportunidad una conocedora y graduada en este arte; Pero es mi esencia ser observadora y escuchar con atención más estar en los zapatos del otro. Creo que me estoy desviando un poco del tema. Jajaja
Entonces para cerrar esta pregunta y continuar con las demás. Te quería contar que hace 7 años mi esposo y yo compramos un terreno pequeño, en el cual la empresa que laboraba mi esposo nos otorgó todos los materiales para la construcción de nuestra casita. Era una comunidad pequeña. Recién estaba levantándose. Me preocupaba que nos hacían falta muchas cosas.
Entonces sin darme cuenta, al llegar de mi trabajo me encontraba siempre con un cumulo de personas que me esperaban para reuniones. Luego me hicieron llamar la presidenta jajaja. Allí logre censar a cada familia, colocar números a las calles, nombres a las casas, hacer el croquis de la comunidad, solicitar cambio de tuberías de asbestos que son tan dañinas por las PVC, hacer planes vacacionales, Solicitar visitas de médicos, registrar un sello y libro de actas para la comunidad, hasta capacitarnos en la siembra….Y un montón de cosas más que les permitieron existir legalmente a la comunidad.. Todo eso lo logré dirigiendo a un grupo de personas que confiaban en mí. En mis aptitudes para redactar documentos y representarlos en reuniones con alcaldes, concejales y demás entes. En las cuales el derecho a palabra entre 200 personas lo tenía yo.
Todo eso lo hacía en mis horas extras de trabajo. Hoy lo recuerdo con mucho cariño. No pertenezco a ninguna tendencia política. Ni soy abogada, pero si peleaba con muchos en ese momento jajaja. Solo deseaba iguala de condiciones y derechos para todos. Y lo logré. Asombrosamente al terminar todo me mude de allí. Creo que era una misión jeje. Pero fue una gran experiencia la cual no escogí porque quería dirigir..
Aunque personalmente con generar cambios positivos en una sola persona pienso que ya estamos ejerciendo un papel de líder. Luego ese cambio podría multiplicarse con el ejemplo, entonces allí ya tendrías un papel importante tu acción.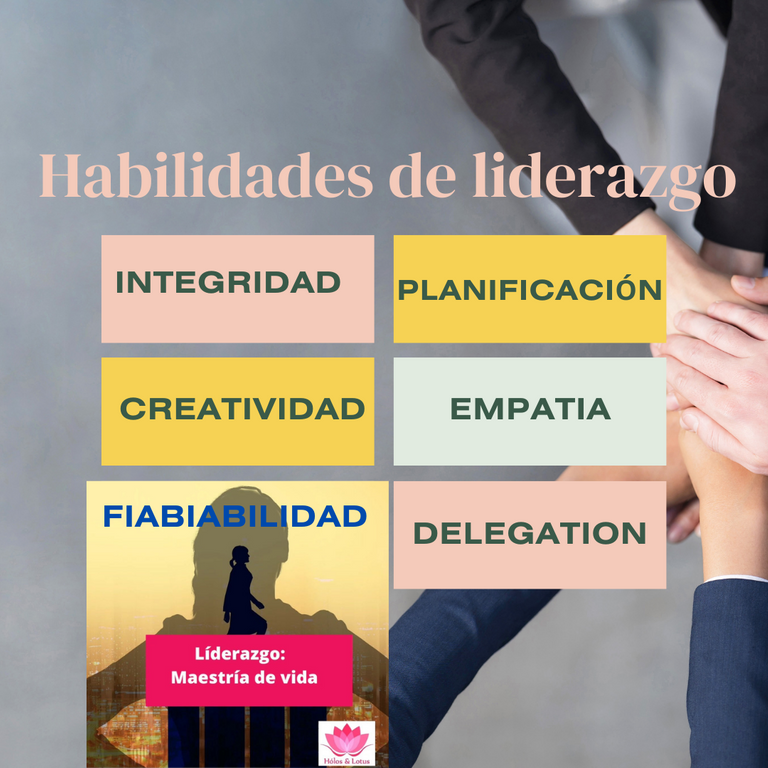 ¿Qué es eso que te hace único?
Mi sensibilidad. No sé si es la palabra correcta. Pero así la percibo. Aunque he aprendido a limitarme en algunas cosas. Pero por ejemplo, si estoy sentada amamantado a Mathias y una madre que está embarazada me mira constantemente; no pienso mucho en iniciar una conversación con ella. Y me encargo de decirle lo hermoso de la maternidad, darle algunos tips, recordarle lo importante de su salud para ella y su bebe. Pero también lo imprescindible de la paciencia y la estabilidad emocional que se resumen en su felicidad para que ella y su bebe puedan disfrutar del nuevo camino que les espera.
Cuando te digo que he aprendido a limitarme, es porque a veces hay personas que no desean ser abordados. Solo te observan y se llevan en silencio ese ejemplo que estás dando. Y en ese sentido debemos respetar esa distancia. Solo ocúpate de dar un ejemplo que inspire confianza. La Certeza de tus actos debe ser algo que te acompañe siempre.
¿Cuál es tu mayor fortaleza?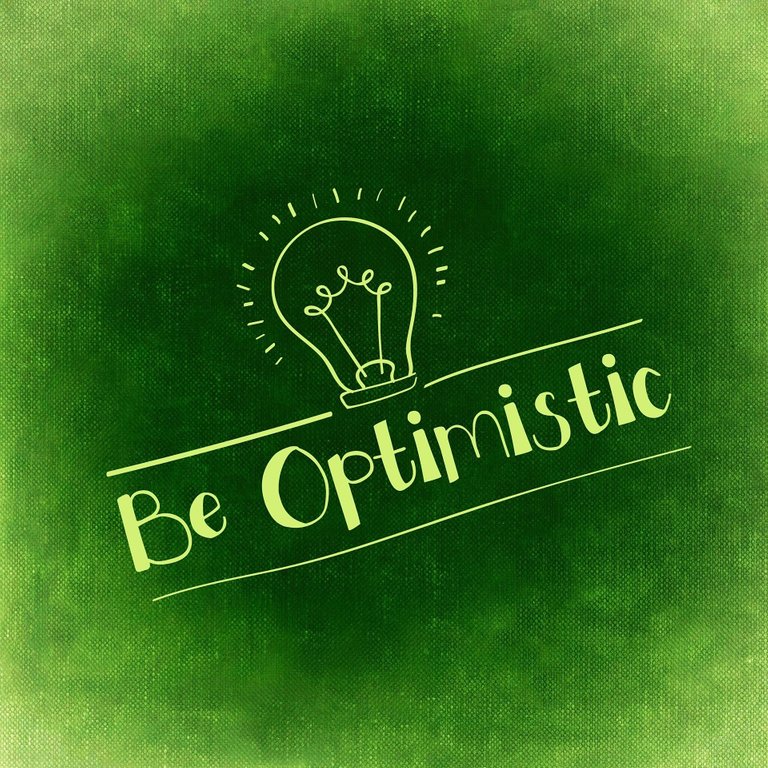 Mi mayor fortaleza es ser Observadora, amable y Resiliente. Tener la Certeza de que puedo levantarme una y otra vez para comenzar con más fuerza aunque tenga que cambiar de planes es mi mayor Fortaleza. También el ser Observadora me permite Lograr en silencio colocarme en los zapatos del otro sin que él se dé cuenta, Así cuando viene a mí ya lo he visto en silencio sufriendo o riendo. Entonces puedo tener una percepción de lo que desea o necesita para estar bien. Claro está, también es egoísta de nuestra parte pensar que sabemos que es lo que hará feliz a otros. La intención de ampliar nuestra capacidad para observar es la de orientar a los demás cuando acudan a nosotros por un consejo, nunca la de imponer. Porque cada uno es dueño y creador de su presente.
Es una actitud que me trae muchos beneficios y te invito a desarrollarla. La observación en silencio de tus seres queridos, escuchar desde lejos y con atención te dejará grandes aprendizajes.
¿Cómo ejerces una influencia positiva en otros?
Pienso que la mejor manera de ejercer una influencia positiva en otros es siendo auténticos. Y para ello es necesario enfocarnos en crecer espiritualmente cada día.
Pero puntualmente pienso que ejerzo una influencia positiva en otros teniendo una actitud Responsable, Amorosa y Optimista. El levantarme cada día con actitud positiva y segura de que puedo hacer mis actividades diarias (a pesar de que son muchas jajaja) sirve de ejemplo para otros.
Siempre tratando a mis hijos y familiares desde el amor. Recodándoles en día a día que juntos hacemos un equipo en el cual debemos ser responsables de cumplir actividades diarias que nos llevan a un día exitoso. Mis hijos en particular contribuyen en acciones diarias que contribuyen a la armonía del hogar. En ocasiones debo recordarles, o simplemente cuando ellos me ven hacer algo y les pido apoyo vienen como hormiguitas para ayudar.
Pienso que cumplir responsablemente y con tranquilidad con nuestra faena diaria desde mi ejemplo comprometido, les da seguridad a ellos de que lo que hacemos es parte de nuestras vidas, y no debe ser visto como una carga, ni mucho menos debe ser motivo de queja; porque cumplir con nuestras acciones diarias es parte de mantener nuestras vidas en orden que tarde o temprano nos llevan al éxito.
Asumir con Responsabilidad y optimismo el presente que nos toca le dará a otros sin duda alguna el mejor ejemplo y ejercerás en ellos una gran influencia.
Gracias por acompañarme hasta el final, Que tus actos y Pensamientos te lleven al éxito que te mereces. Espero te animes a participar.
Imágenes Elaboradas en canva

English Version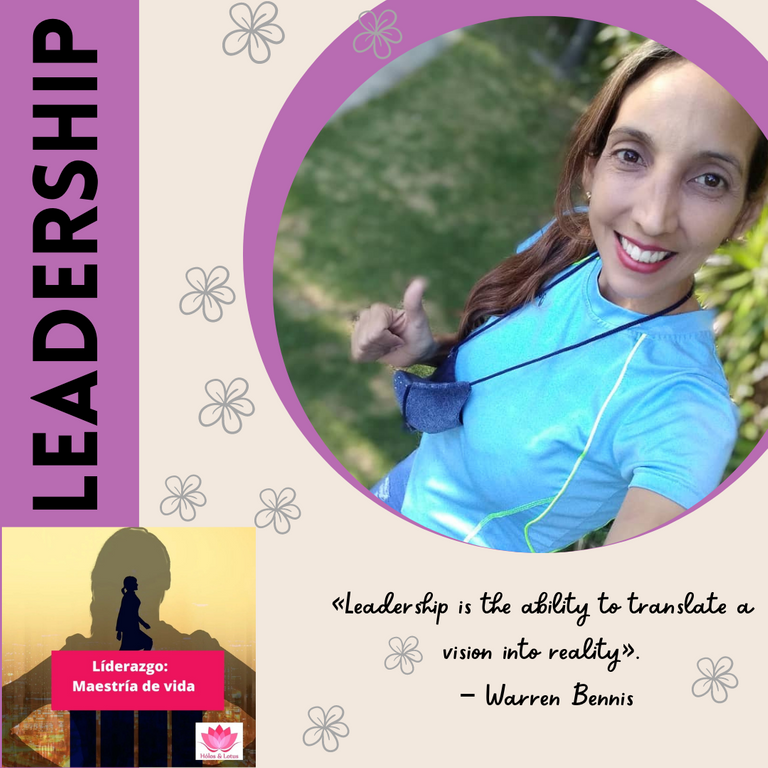 Greetings Dear readers oriented towards that well-deserved path of Well-being, Abundance and Love; I hope that the compass of your life is directed towards the search to be better every day. But on that path, have you ever considered the issue of leadership? This week
@yadimelgar
takes us to an interesting reflection about how she has cultivated her personality and attitudes to leave a positive impact on those around her. I found it to be a very interesting way of facing life from being Responsible. Likewise, the friend
@miriannalis
has left us an open invitation through some questions to share our personal approach on the subject.
If you want to join and leave your contribution I share the original link of the publication
I would like to start by telling you that I have never considered myself a leader, in fact I do not like to go around imposing what they have to do on anyone, although I think that does not go hand in hand with being a leader. But it happens to me then, that on many occasions they end up taking me as an example to do something, without realizing it. Sometimes I don't like it, other times I accept it. I determined it as ¨Lead by example¨. That was the expression my Philosophy professor used in college to refer to leadership.
What area have you influenced with your example?
This question immediately brings a memory to mind. About 7 years ago I came to a community that was not very well organized. I have always had a lot of influence in the social area. I think it's because I'm concerned about people, their situations and how they lock themselves in their problems without facing their potential. So I want to take them by the hand so that they find some solutions from what they have immediately. This attitude leads me to the fact that on some occasions I find myself surrounded by several people who want to be oriented on the same topic. And without thinking, I find myself in the middle of the street surrounded by 10 people while I'm explaining something. It has happened to me In the supermarket, in an aisle surrounded by attentive beings who listen to me when I am talking about a product that brought me health benefits.
This question also brings me to the educational area. As a teacher, I am always looking for better methods to achieve children's learning, based on their needs. Then, while I was working, other colleagues asked me to observe a certain student to approach him and guide them in the child's learning process. Certainly I am not a psychologist as a connoisseur and graduate in this art once told me; But it is my essence to be observant and to listen carefully more to be in the shoes of the other. I think I'm getting a bit off topic. Hahaha
So to close this question and continue with the others. I wanted to tell you that 7 years ago my husband and I bought a small piece of land, in which the company my husband worked for gave us all the materials for the construction of our little house. It was a small community. He was just getting up. I was worried that we were missing a lot of things.
So without realizing it, when I got home from work I always found a bunch of people waiting for me for meetings. Then they made me call the president hahaha. There I was able to take a census of each family, place numbers on the streets, names on the houses, make a sketch of the community, request a change of asbestos pipes that are so harmful due to PVC, make vacation plans, request visits from doctors, register a seal and minute book for the community, even training us in planting….And a lot of other things that allowed the community to exist legally.. I achieved all of this by directing a group of people who trusted me. In my skills to write documents and represent them in meetings with mayors, councilors and other entities. In which I had the right to speak among 200 people.
I did all of this in my overtime at work. Today I remember him fondly. I do not belong to any political tendency. I'm not a lawyer, but I did fight with many at that time hahaha. He only wanted equal conditions and rights for all. And i did it. Amazingly, when everything was over, I moved out of there. I think it was a mission hehe. But it was a great experience which I didn't choose because I wanted to direct.
Although personally by generating positive changes in just one person I think we are already exercising a leadership role. Then that change could be multiplied with the example, then your action would already have an important role.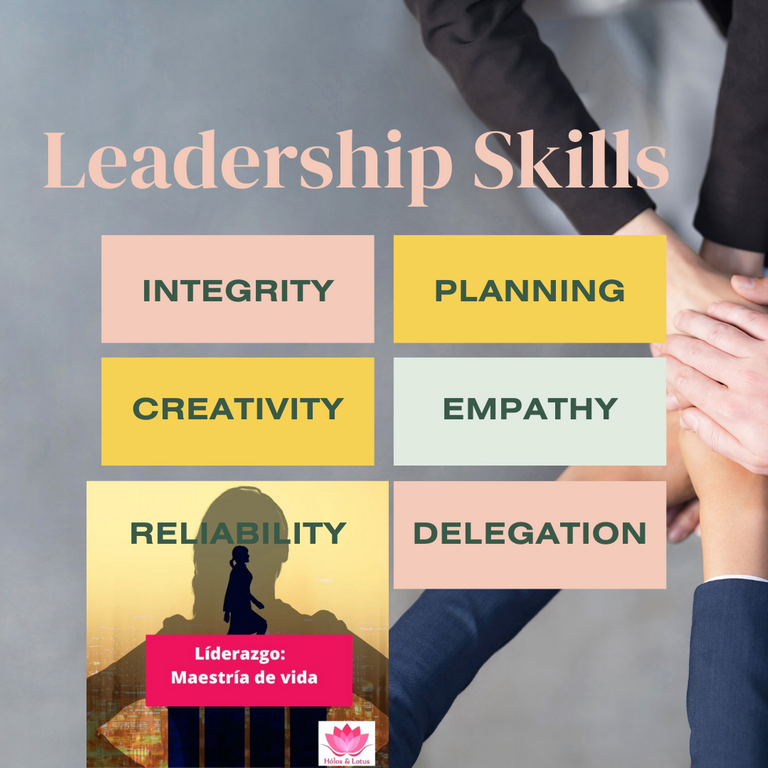 What is it that makes you unique?
My sensitivity. I don't know if it's the right word. But that's how I perceive it. Although I have learned to limit myself in some things. But for example, if I am sitting breastfeeding Mathias and a mother who is pregnant is constantly looking at me; I don't think much of starting a conversation with her. And I am in charge of telling her how beautiful motherhood is, giving her some tips, reminding her how important her health is for her and her baby. But also the essentials of patience and emotional stability that are summed up in her happiness so that she and her baby can enjoy the new path that awaits them.
When I tell you that I have learned to limit myself, it is because sometimes there are people who do not want to be approached. They just watch you and silently take that example you're giving. And in that sense we must respect that distance. Just take care to give an example that inspires confidence. The Certainty of your actions must be something that always accompanies you.
What is your greatest strength?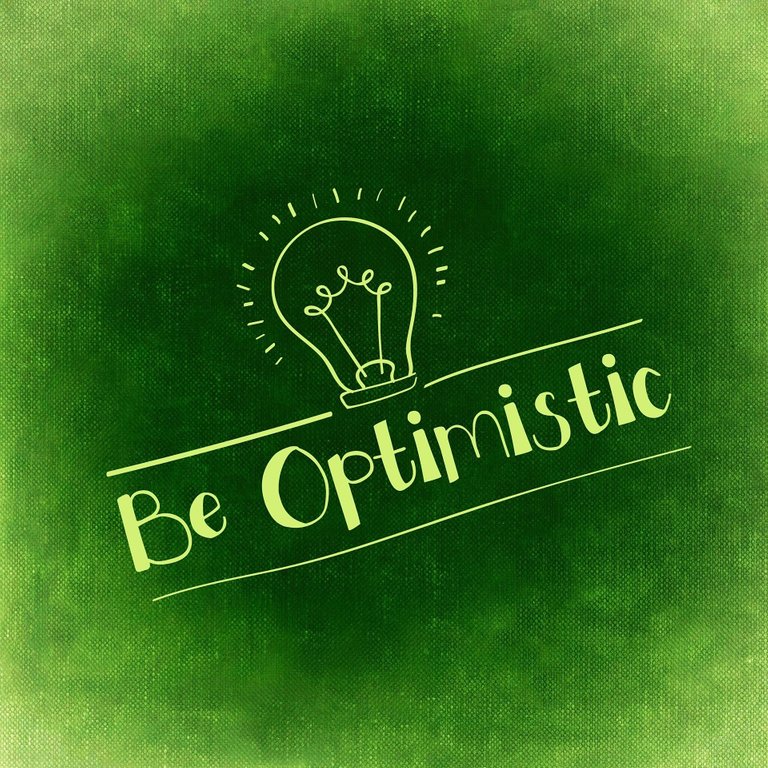 My greatest strength is being Observant, Kind, and Resilient. Having the Certainty that I can get up again and again to start stronger even if I have to change plans is my greatest Strength. Being an Observer also allows me to silently put myself in the other's shoes without him noticing, so when he comes to me I have already seen him in silence suffering or laughing. Then I can get a sense of what you want or need to be okay. Of course, it's also selfish of us to think we know what will make others happy. The intention of expanding our ability to observe is to guide others when they come to us for advice, never to impose. Because each one is the owner and creator of their present.
Is an attitude that brings me many benefits and I invite you to develop it. The silent observation of your loved ones, listening from afar and carefully will leave you with great learning.
How do you exert a positive influence on others?
I think the best way to have a positive influence on others is to be authentic. And for this it is necessary to focus on growing spiritually every day.
But occasionally I think I have a positive influence on others by having a Responsible, Loving and Optimistic attitude. Getting up every day with a positive attitude and sure that I can do my daily activities (despite the fact that there are many hahaha) serves as an example for others.
Always treating my children and relatives with love. Reminding them day by day that together we make a team in which we must be responsible for fulfilling daily activities that lead us to a successful day. My children in particular contribute to daily actions that contribute to the harmony of the home. Sometimes I have to remind them, or simply when they see me doing something and I ask them for support, they come like little ants to help.
I think that complying responsibly and calmly with our daily work from my committed example, gives them security that what we do is part of our lives, and should not be seen as a burden, much less should it be a reason for complaint; because fulfilling our daily actions is part of keeping our lives in order that sooner or later lead us to success.
Assuming with Responsibility and optimism the present that touches us will undoubtedly give others the best example and you will exert a great influence on them.
Thank you for accompanying me until the end, may your actions and thoughts lead you to the success you deserve. I hope you are encouraged to participate.
Images made on canvas