The last time that we visited this place, I saw something in the dam that I could swear was a fish.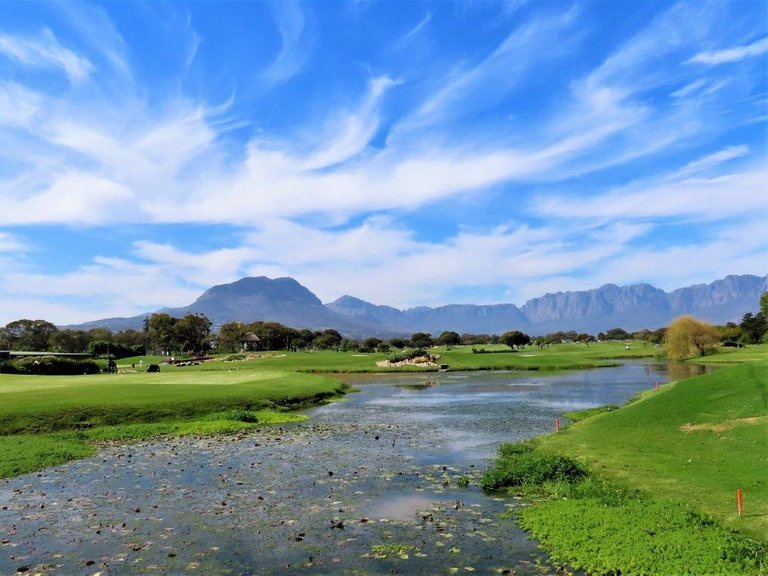 So this time I came prepared for what I wanted to do. If there is a fish in this dam, then by Jove I will get him, even if I had to wait for many hours.
I don't know about you, but when I see something interesting that is not fully revealed to me, then I cannot find rest until I have found out if my suspicion was correct. So yes, today I proved that I am not cranky yet.
I saw a splash last time on our way out that I thought it could only be a fish and this time I decided to investigate.
Come and see if I was correct.
Fortunately I didn't have to wait long, as there was the splash again that I saw the last time.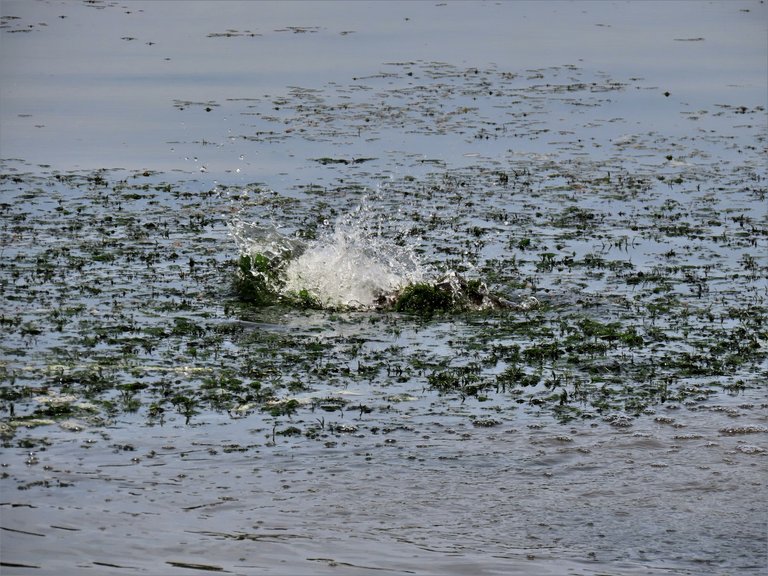 Does this below look like a fish?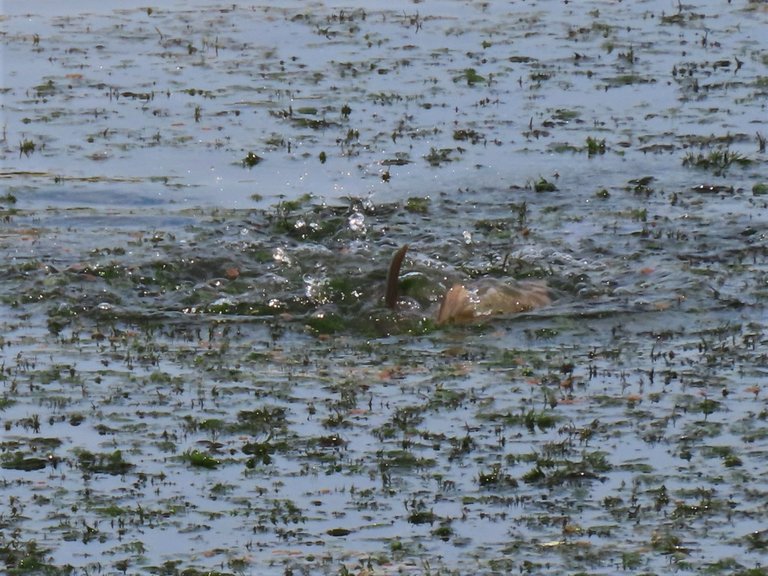 Indeed it was and I had a broad smile. But where one is, there might be others.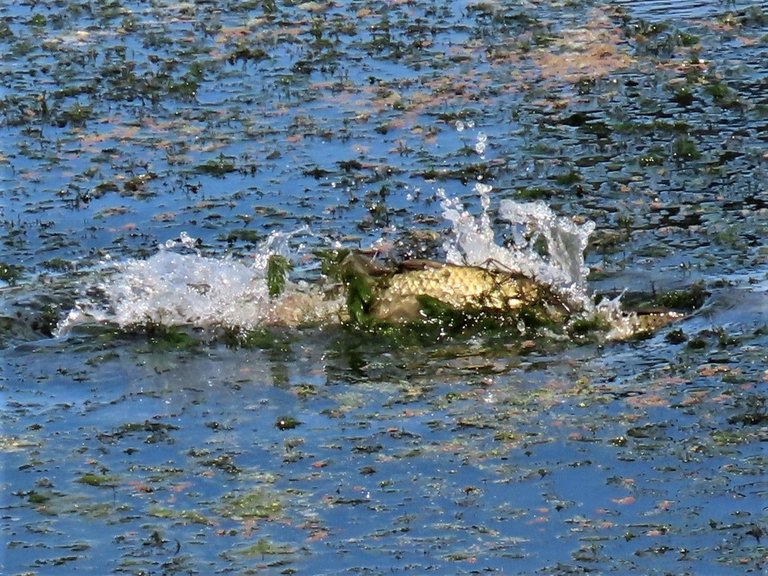 So I walked to this side of dam, where the water was covered with a thick sheet of algae.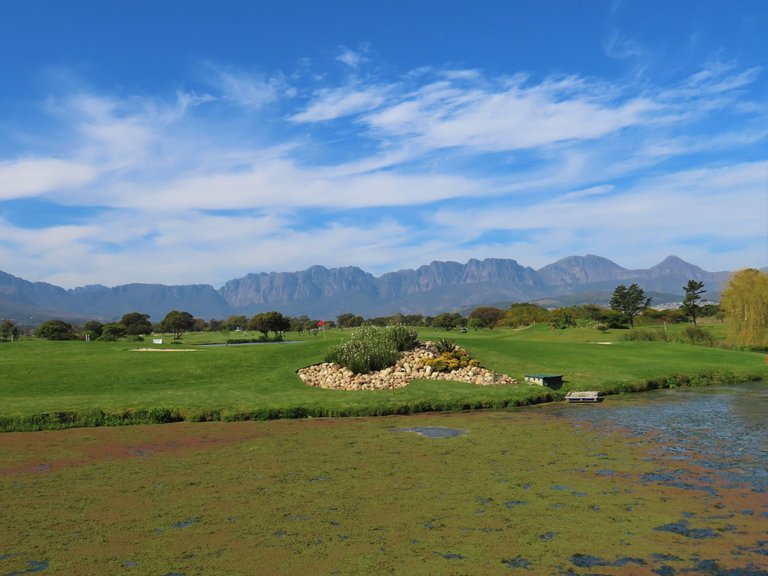 Prrrr was the sound as the fish breached the algae cover with its back fin.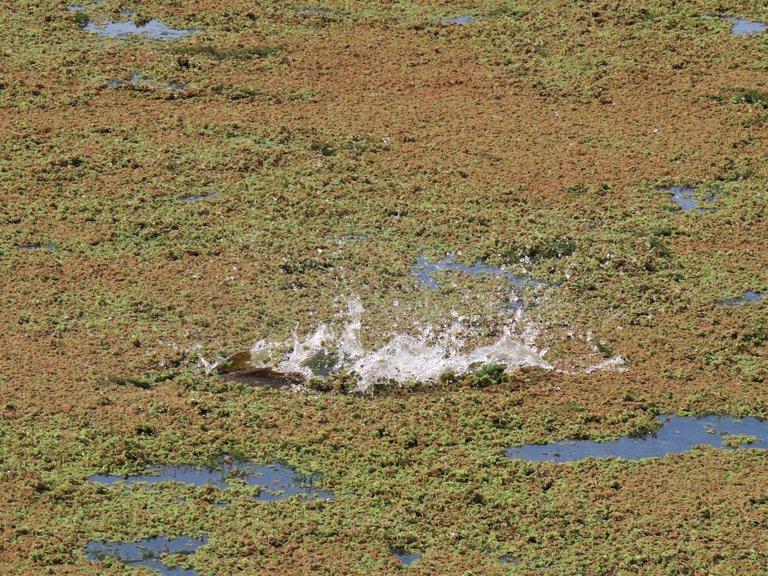 Now tell me if that's not another fish?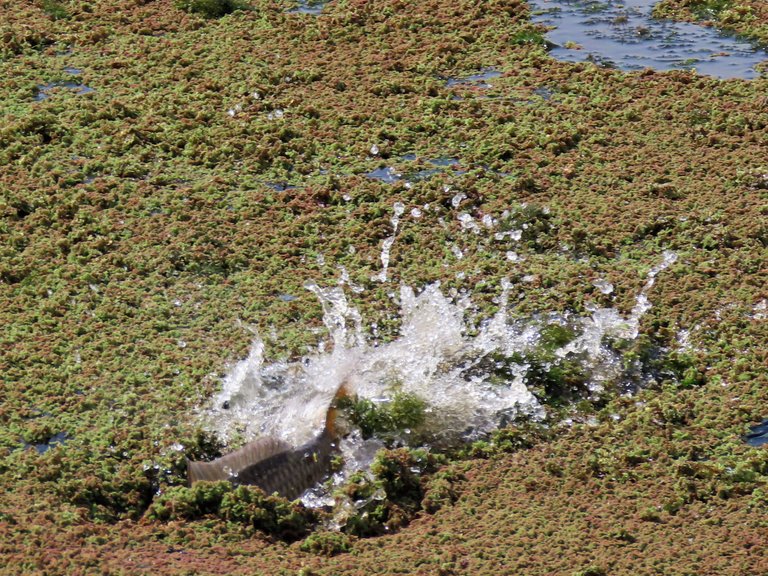 Oops! This African Darter came to see why I was so happy.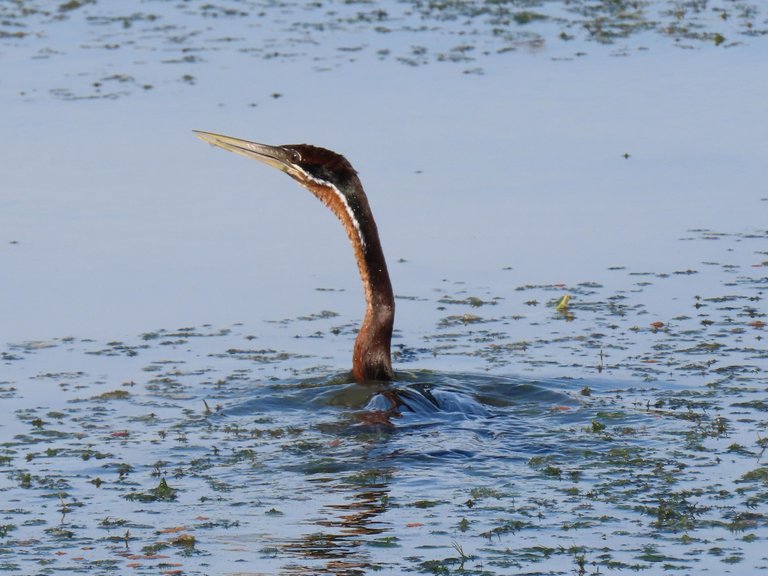 I think that it was that Blacksmith Lapwing at the top that sent the Darter to come and see what I was up to :)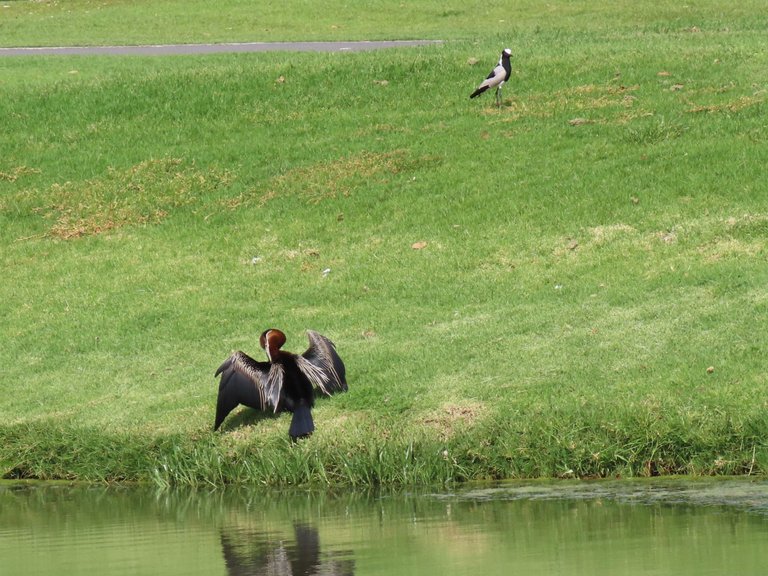 So yes, there was not only one fish in the dam, as it was filled with nice big carps.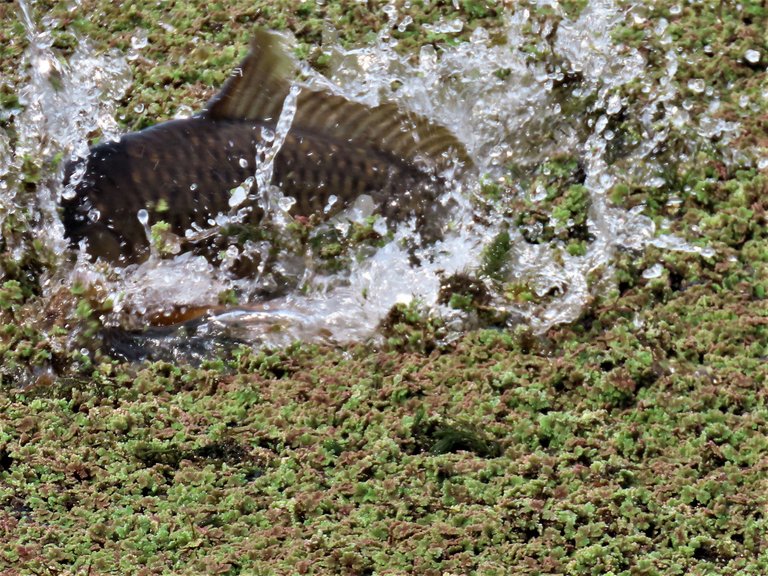 Finally I was so happy when we left, as my instincts are still in the right order. I got my fish and more than I expected.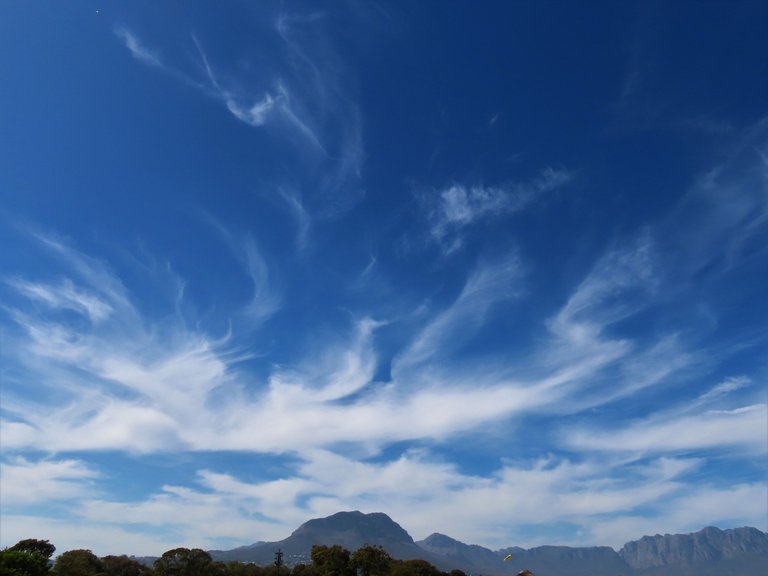 Yay, do you also get that delighted feeling when your suspicions are proven to be correct?
It was a great outing and I enjoyed the hunt with my camera. Now I don't want to say too much here, but at times life is really great and it is the simple things in life that are also so intricate and deceiving.
Some say, or it was said that simplicity is genius and I firmly believe in that.
And That's All Friends.
Photos by Zac Smith-All Rights Reserved.
Camera: Canon Powershot SX70HS Bridge camera.
Thank you for supporting a post on behalf of @papilloncharity