Mi foto es difícil de explicar.
El lugar es el Club de Pescadores, en la ciudad de Buenos Aires.
Una noche fui con un grupo de fotógrafos a pasear por la zona y hacer fotografía nocturna.
El toque extraño lo dió uno de mis compañeros al hacer fuego con una lana de vidrio y hacerla girar.
Luego de varios intentos, conseguí este resultado, donde vemos las chispas y un cielo estrellado.
Espero que les guste!
My photo is difficult to explain.
The place is the Fishermen's Club, in the city of Buenos Aires.
One night I went with a group of photographers to walk around the area and do night photography.
The strange touch was given by one of my companions by making a fire with a glass wool and spinning it.
After several attempts, I got this result, where we see the sparks and a starry sky.
Hope you like!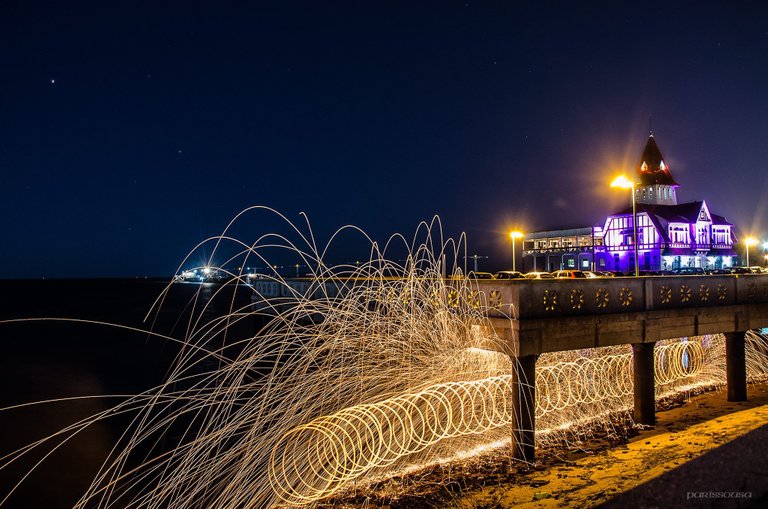 https://www.facebook.com/photo/?fbid=1680511685593798&set=a.1415691655409137