Saludos querida comunidad de hive, hoy quiero compartir mi presentación y formación como músico y pianista
Greetings dear hive community, today I want to share my presentation and training as a musician and pianist
Mi nombre es Jeinner jesus y actualmente resido en Venezuela, específicamente en Pto Ordáz ciudad Guayana, tengo 29 años!
My name is Jeinner Jesus and I currently reside in Venezuela, specifically in Pto Ordáz city Guayana, I am 29 years old!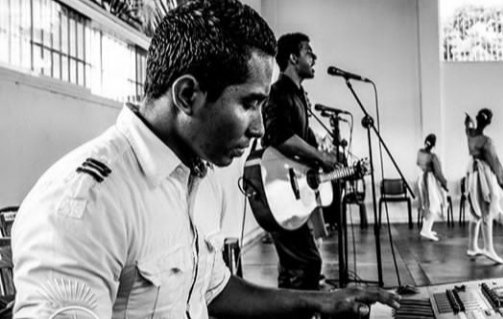 La fascinación por la música y el piano empezó a los 15 años escuchando canciones baladas y románticas. Comencé su práctica por la influencia de un amigo, la cual seria mi profesor, su nombre caleb Williams. Estuve viendo clases con él como por 1 año donde aprendí los primero ejercicios y lo básico del piano, luego seguí por mi cuenta.
The fascination for music and the piano began at the age of 15 listening to ballads and romantic songs. I started his practice under the influence of a friend, who would be my teacher, his name Caleb Williams. I was watching classes with him for about 1 year where I learned the first exercises and the basics of the piano, then I continued on my own.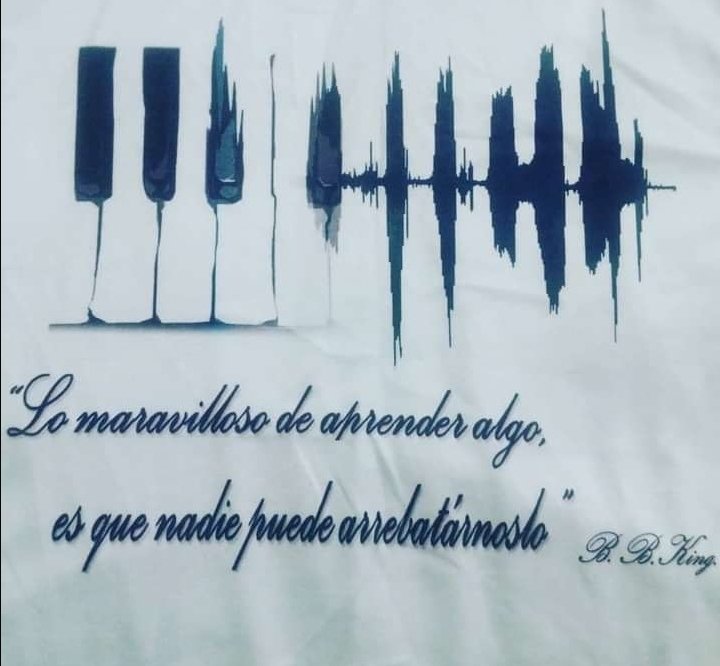 A los 20 años decidí estudiar formalmente en un instituto que tiene varias sedes en Venezuela con 2 amigos más, lo cual completamos exitosamente, ahí tuve el privilegio de ver clases con el profesor Jonny Lopez en los primeros semestres y el último con el profesor Eliel Pérez , Los recuerdo con mucho aprecio
At the age of 20 I decided to formally study at an institute that has several branches in Venezuela with 2 more friends, which we successfully completed, there I had the privilege of seeing classes with Professor Jonny Lopez in the first semesters and the last with Professor Eliel Pérez , I remember them with much appreciation
Al finalizar mis estudios , en el año 2014 tuve la bendición y la oportunidad de dar clases en un instituto de la ciudad y posteriormente en el año 2016 en una academia de música donde estoy trabajando como maestro de todos los semestres de piano desde ese año.
At the end of my studies, in 2014 I had the blessing and the opportunity to teach at an institute in the city and later in 2016 at a music academy where I have been working as a teacher of all piano semesters since that year.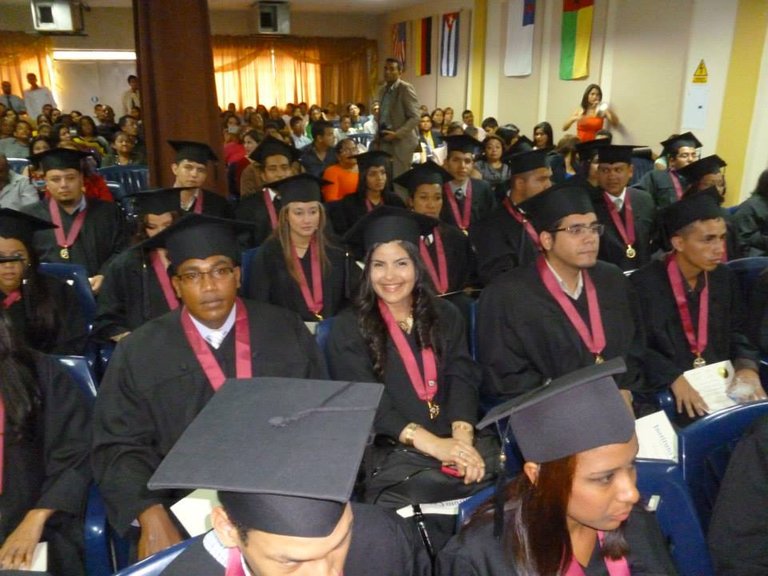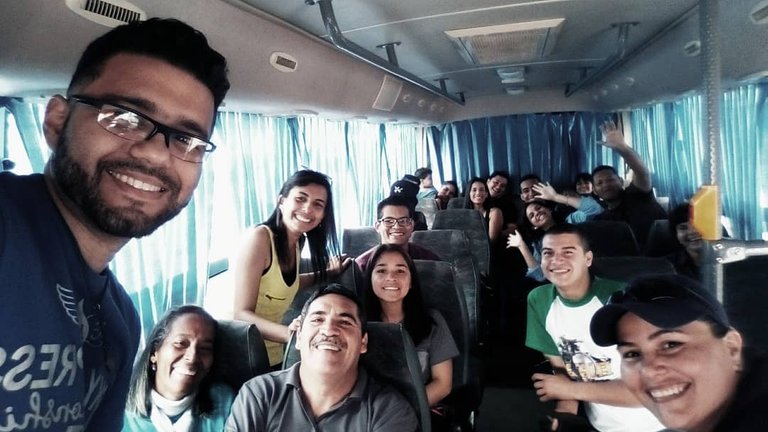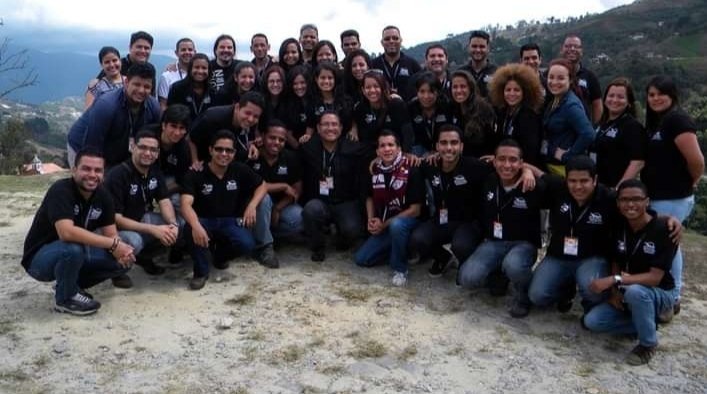 He Tocado en varios eventos de la ciudad como Director Musical donde he tenido experiencias memorables
I have played in various events in the city as Musical Director where I have had memorable experiences
Inspirar, capacitar e Impulsar, es el principal objetivo que tengo como músico y maestro. Hace 2 años estoy con un proyecto personal de clases de música personalizadas y grupales debido a la necesidad que existe en Ciudad Guayana y Venezuela, la propuesta busca brindar a las nuevas generaciones de músicos la formación, estudio y difusión musical de excelencia con principios y valores sociales.
Inspire, train and promote, is the main objective that I have as a musician and teacher. For 2 years I have been with a personal project of personalized and group music classes due to the need that exists in Ciudad Guayana and Venezuela, the proposal seeks to provide new generations of musicians with the training, study and musical dissemination of excellence with principles and values social.
Hoy por hoy existe un éxodo de muchos músicos venezolanos a otros países por causa de la situación económica y social. Trayendo con esto un vacío musical y cultural en Ciudad Guayana y en todo el país. Es necesario mencionar que la cantidad de músicos que se han ido de nuestra hermosa nación es sumamente grande; viendo esta misma realidad en Guayana. Esta dura realidad se está haciendo cada vez más evidente.
Today there is an exodus of many Venezuelan musicians to other countries due to the economic and social situation. Bringing with this a musical and cultural void in Ciudad Guayana and throughout the country. It is necessary to mention that the number of musicians who have left our beautiful nation is extremely large; seeing this same reality in Guyana. This harsh reality is becoming increasingly apparent
Para presentar una solución a esta dificultad coloqué en marcha clases de música , ofreciendo una formación integral para que la generación siguiente de pianistas pueda levantarse y dar buenos frutos aún en medio de la dificultad. La captación de los alumnos se ha venido realizando por medio de publicidad por las redes sociales.
He tenido el honor de formar a más de 70 alumnos, en clases privadas y en institutos y academias musicales, logrando así consolidar una experiencia sólida en el instrumento
To solve this difficulty, I set up music classes, offering comprehensive training so that the next generation of pianists will wake up and bear fruit even in the midst of the difficulty. The recruitment of students has been done through advertising on social networks
I have had the honor of training more than 70 students, in private classes and in musical institutes and academies, thus managing to consolidate a solid experience in the instrument.
trabajo con un proceso de 5 niveles, en los cuales aplico la teoría y práctica del piano como instrumento de acompañamiento de la música popular. Cada uno de los cinco niveles contiene un pensum de estudio muy detallado y específico, creado con el fin de que el alumno aprenda a ejecutar el instrumento en un menor tiempo posible
I work with a 5-level process, in which I apply the theory and practice of the piano as an accompaniment instrument for popular music. Each of the five levels contains a very detailed and specific study curriculum, created in order for the student to learn to play the instrument in the shortest possible time.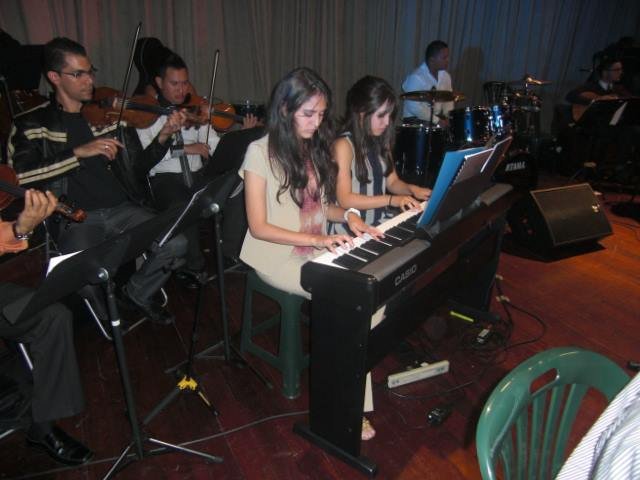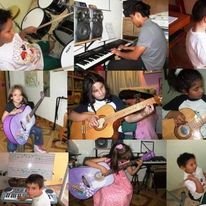 Actualmente me dedico a la enseñanza como maestro de piano y Ensamble musical,con clases personalizadas y grupales a distintas edades desde niños de 6 años, formando a una nueva generación de músicos y tecladistas de excelencia que tanto necesita la ciudad y el país.
Currently I am dedicated to teaching as a piano and musical ensemble teacher, with personalized and group classes at different ages from children of 6 years old, training a new generation of excellent musicians and keyboardists that the city and the country need so much.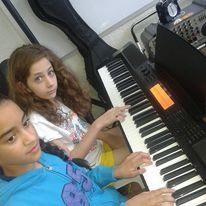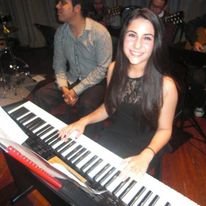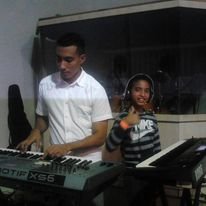 Para finalizar quiero agradecer a la comunidad DCAM por todo lo que estan haciendo para ayudar a miles de personas que como yo, estan empezando en este mundo cripto
para mi es un placer amigos, saludos.
To finish, I want to thank the DCAM community for everything they are doing to help thousands of people who, like me, are starting in this crypto world.
For me it is a pleasure friends, greetings.