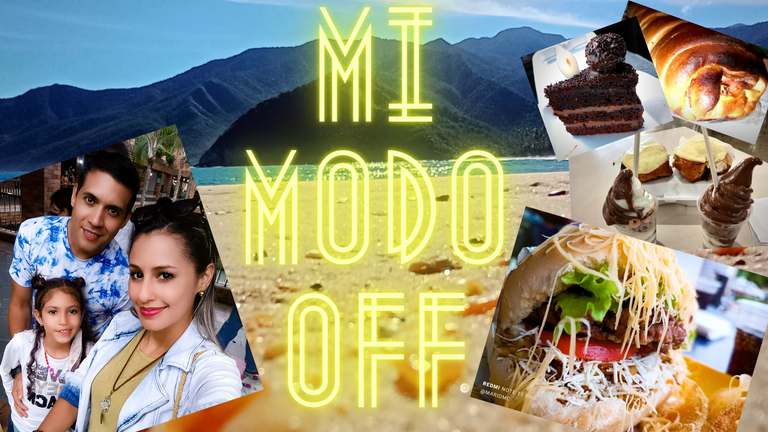 ---
---
Cuando mi hija vio el título para este post me dijo... "Mamá pero off es apagado..." Me sonreí y le contesté: "Exactamente... Eso es lo que deseo transmitir, el modo en el que me desconecto de todo y todos."
---
---
Una manera de ser modestos con nosotros mismos es reconocer cuando ya no podemos más. Hace poco hablé en un post de los grandes efectos nocivos que tuvo el estrés en mi vida, intentando poder con todo aún cuando mi cuerpo me gritaba y enviaba señales de que ya no podía más.
Esta experiencia me dejó varias lecciones, y una de ellas fue percatarme de las señales de auxilio que grita mi organismo y actuar en consonancia.
Esta es mi participación en el concurso #92 de @ladiesofhive.
When my daughter saw the title for this post she said to me.... "Mom but off is off..." I smiled and replied, "Exactly.... That's what I wish to convey, the way I switch off from everything and everyone."
---
---
One way to be modest with ourselves is to recognize when we can't do it anymore. I recently talked in a post about the great harmful effects that stress had on my life, trying to cope with everything even when my body was screaming at me and sending signals that I could no longer cope.
This experience left me with several lessons, and one of them was to become aware of the distress signals my body is screaming and act accordingly.
This is my entry in @ladiesofhive's #92 contest.
---
---
---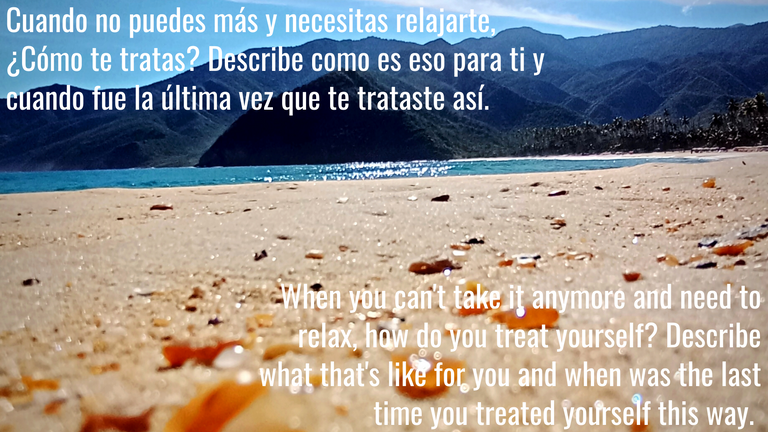 ---
---
---
Cuando vamos avanzando en edad pareciera que el tiempo te rindiera menos, los días pasan más deprisa y tú energía dura poco en comparación con años atrás... Es en esos momentos de sobrecarga de actividades donde mi cuerpo me empieza a mandar señales y decirme...
"¡Hey! Necesitamos un respiro"
When we get older it seems that time seems to be less efficient, the days go by faster and your energy lasts less than it did years ago... It is in those moments of overload of activities where my body starts to send me signals and tell me...
"Hey! We need a break"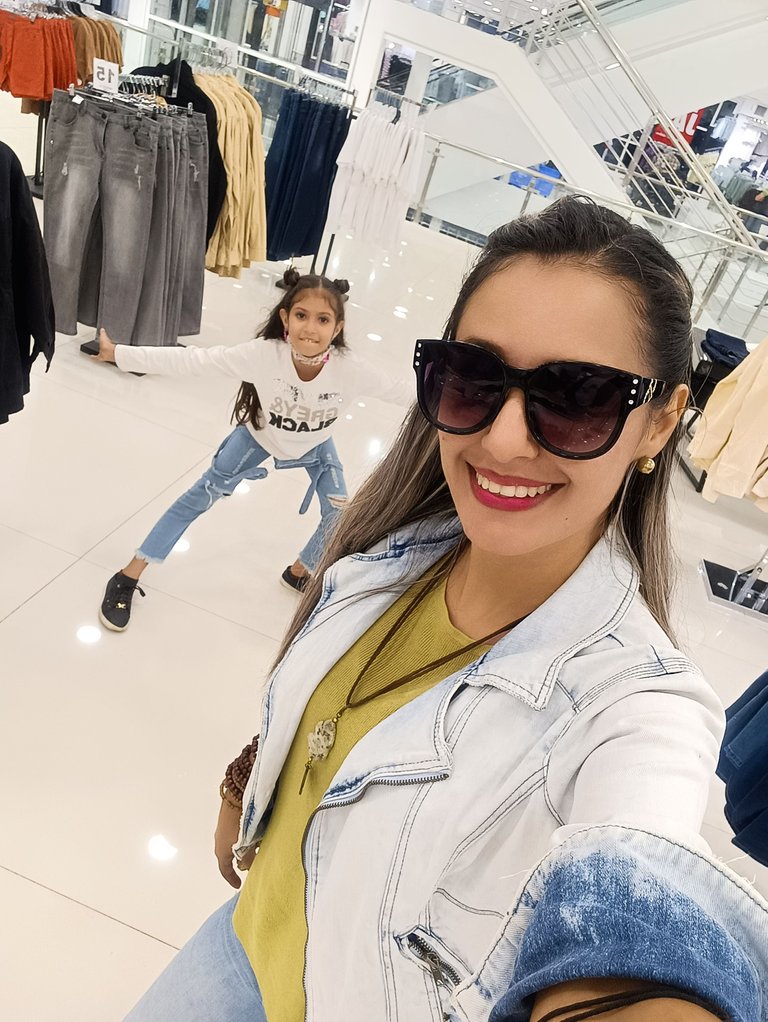 Tengo un par de maneras de relajarme y dedicarme tiempo... En unas no gasto nada de dinero... Y en las otras solo un poquito 😁.
MI MODO OFF...
A veces solo necesito hacerme cariño 😁... Ese día lo agarro solo para mí, empiezo por hacerme un tratamiento casero para el cabello, me doy un baño relajante... Me arreglo las uñas, las cejas, veo películas, duermo toda la tarde... Quedó de agencia jajaja. Me siento nuevesita luego de hacer esto.
Es una manera de consentirme y desconectarme del mundo y de las labores diarias... Usualmente lo hacía cada 15 días... Sin embargo, llevo más de 2 meses sin hacer este ritual 🥺🙁 No me rinde el tiempo. Ya me hace falta...
I have a couple of ways to relax and spend time... In some I don't spend any money at all.... And in the others just a little bit 😁.
MY OFF MODE...
Sometimes I just need to make me love 😁.... That day I grab it just for me, I start by getting a homemade hair treatment, I take a relaxing bath.... I do my nails, eyebrows, watch movies, sleep all afternoon.... It's like an agency hahaha. I feel brand new after doing this.
It's a way to pamper myself and disconnect from the world and daily chores.... I used to do it every 15 days.... However, I haven't done this ritual for more than 2 months 🥺🙁 I just can't get enough time. I'm missing it already...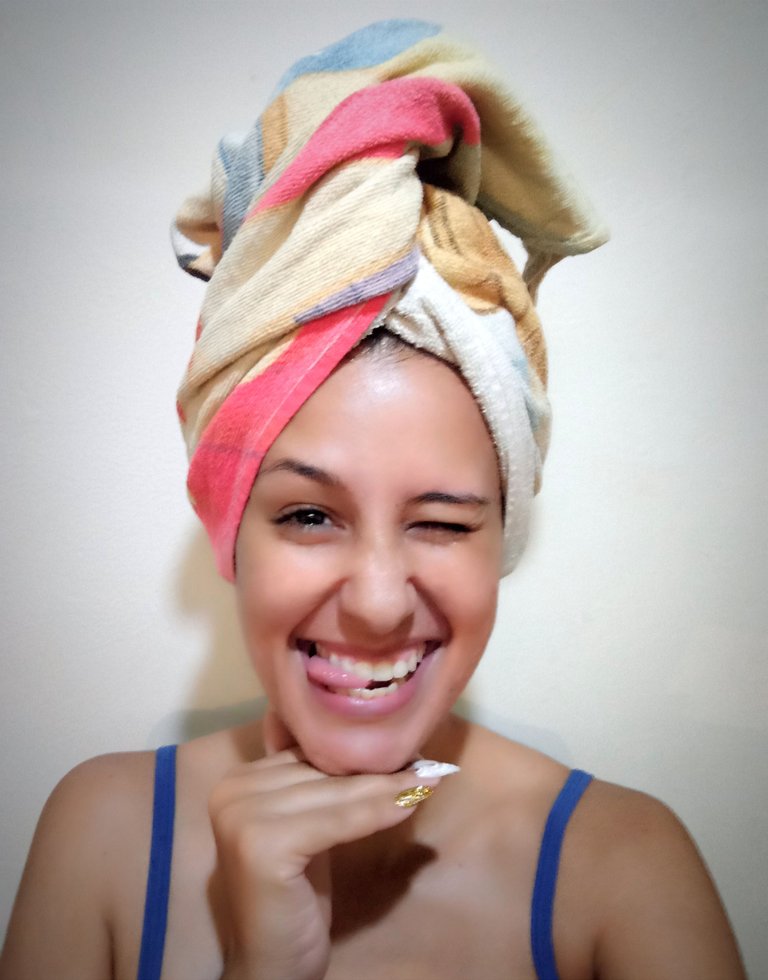 ---
El segundo método que uso involucra a mi familia... Este lo disfruto más.❤️
The second method I use involves my family.... I enjoy this one more.❤️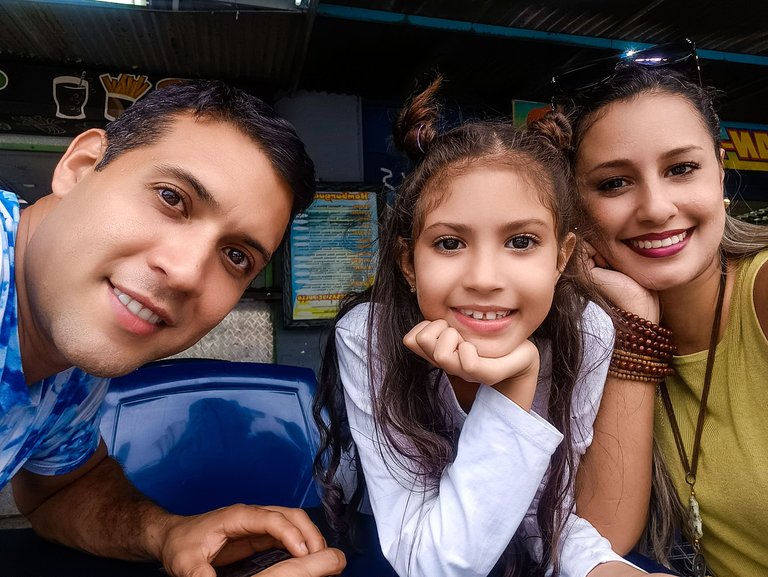 Me gusta una vez al mes (si es posible), decirle a mi esposo y mi hija "vámonos a dar una vuelta"...
Por ejemplo este fin de semana que pasó, yo quería visitar un parque acuático que queda en nuestro estado... Quería algo diferente... Pero lo diferente eran los precios del lugar... Por la medida baja gastaríamos más de 50$... 👀💸
Quería relajarme pero no para tanto...
Así que automáticamente cambie de parecer jajaja. Ya ese parque no era una opción. Ante todo siempre busco la economía 😁.
Así que decidimos ir a visitar nuestro centro comercial favorito. Pero antes pasamos por unas hamburguesas.
Esta es la parte que más me relaja... LA COMIDA 🤤
I like once a month (if possible), to tell my husband and my daughter "let's go for a ride"...
For example this past weekend, I wanted to visit a water park that is in our state.... I wanted something different... But what was different was the prices of the place.... For the low measure we would spend more than 50$..... 👀💸
I wanted to relax but not that much....
So I automatically changed my mind hahaha. Already that park was not an option. First of all I always look for economy 😁.
So we decided to go visit our favorite mall. But first we stopped by for some burgers.
This is the part that relaxes me the most..... THE FOOD🤤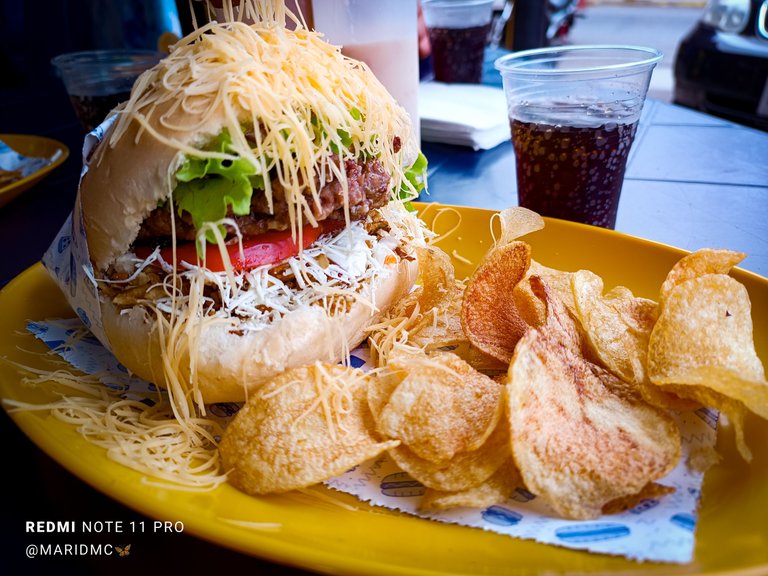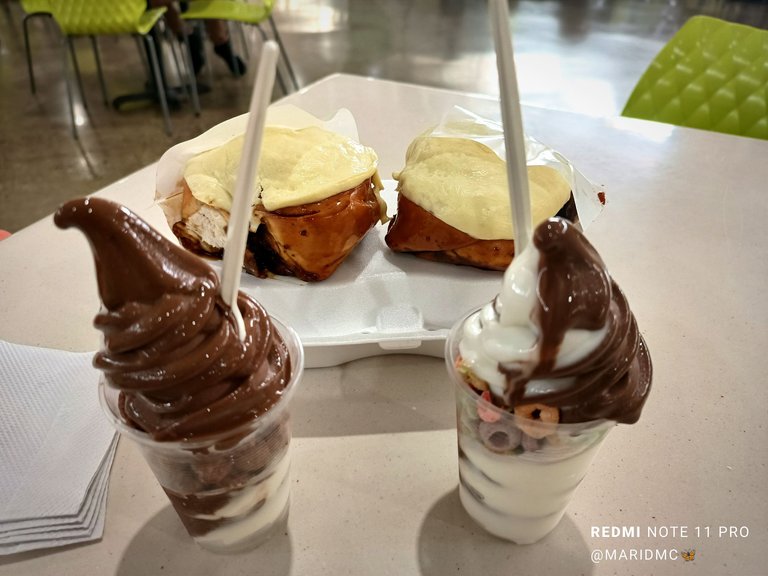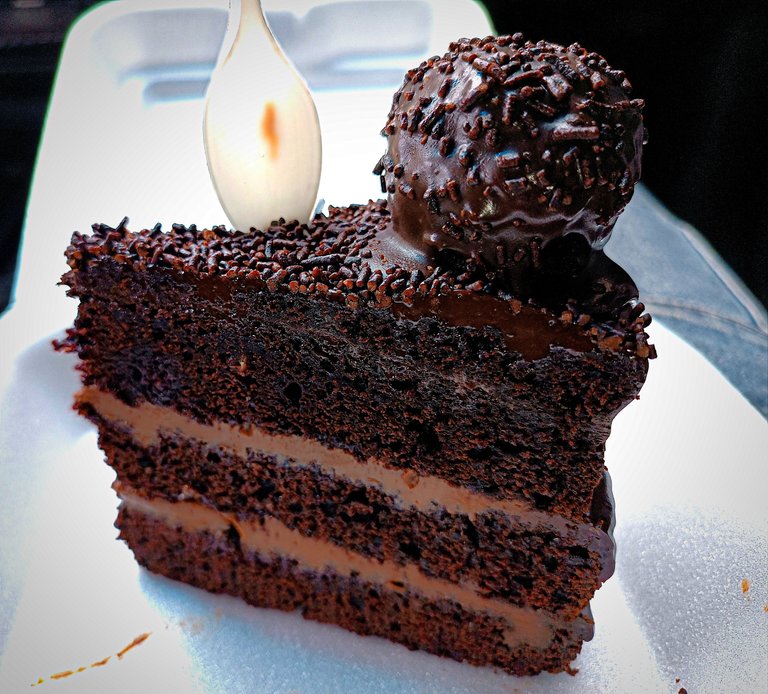 Para mí es uno de los momentos más gratificantes, pues lo hacemos como familia, estamos unidos, lejos del trabajo, del teléfono... Los 3 disfrutamos de comer, es un placer compartido 😁...
For me it is one of the most rewarding moments, because we do it as a family, we are united, away from work, away from the phone.... The 3 of us enjoy eating, it's a shared pleasure 😁....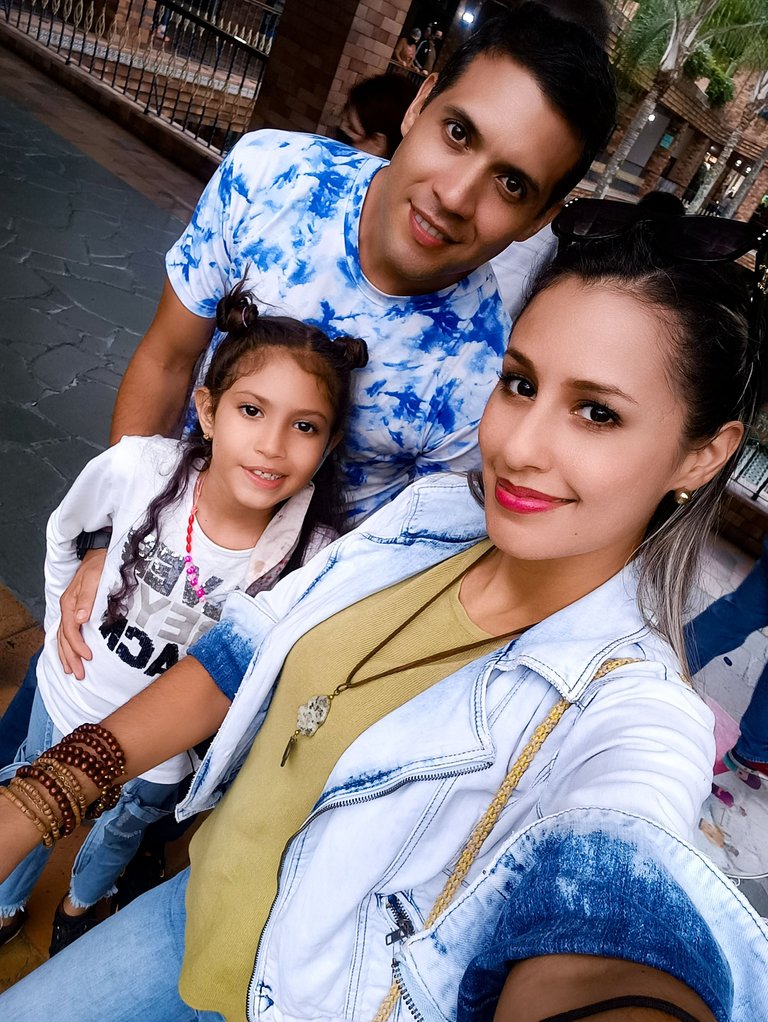 Cuando salgo de la rutina como lo fue en esta oportunidad, disfruto ver a las personas, ver los carros, las tiendas... Caminar. Estar en otro ambiente.
When I get out of the routine as I did this time, I enjoy seeing people, seeing the cars, the stores.... Walking. Being in another environment.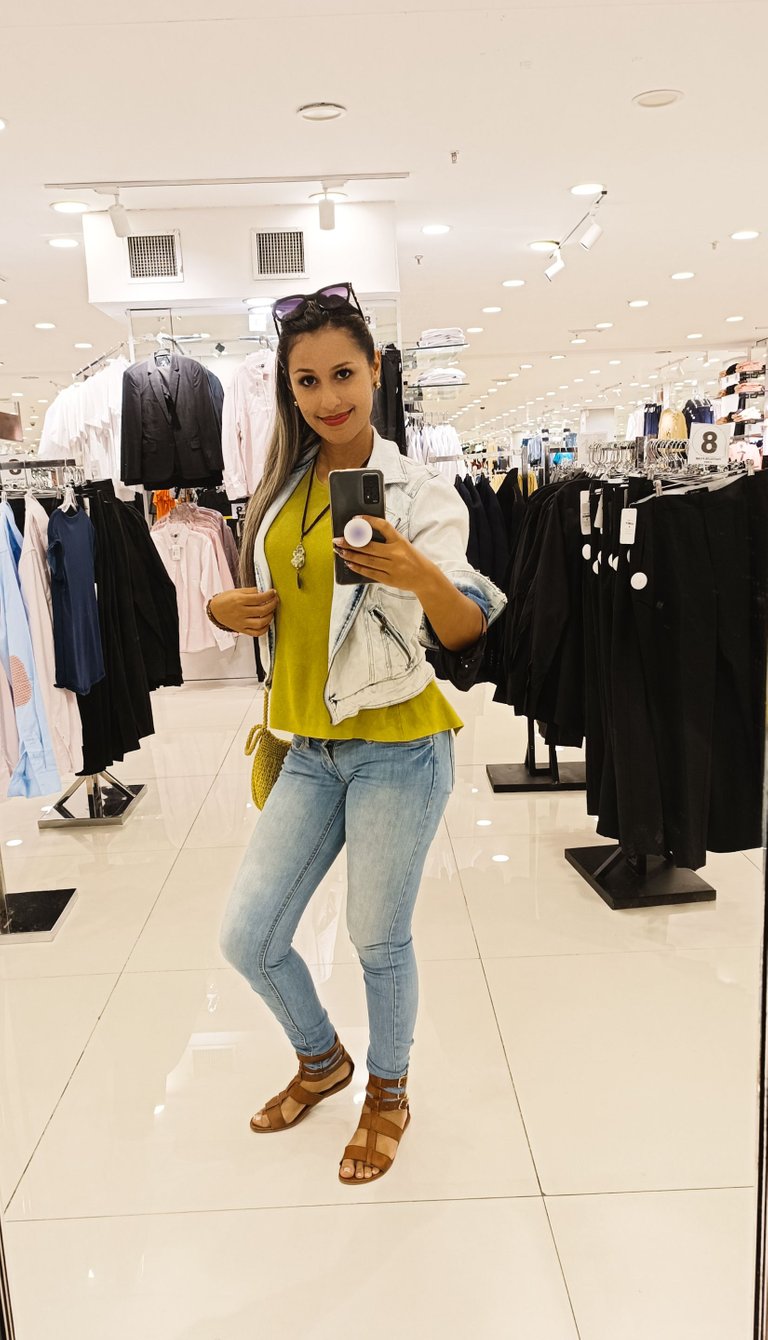 Pero si el lugar a donde vamos es rodeado de naturaleza el disfrute es aún mayor.
Eso en lo personal me renueva las energías...
En esta ocasión, caminamos, tome muchas fotitos, comimos rico y pasamos un momento relax lejos de la rutina diaria y además no gastamos mucho... En comparación con los más de 50$ de la piscina 😁
No siempre puedo darme este lujo, no siempre económicamente se tienen los recursos para hacerlo, sin embargo cuando se puede, no es algo que dudo en hacer.
Pero en lo posible me gusta regalarme esos momentos... Donde por más pequeños que sean son gratificantes y un respiro para seguir adelante.
La vida está llena de momentos, muchos de ellos consisten en pequeños instantes dentro de un ajetreado sistema. Por eso me gusta disfrutar esos instantes, por más pequeños que sean... Son los que van quedando en la mente y corazón a medida que nos vamos adentrando en edad...
Al final del día... Ver la cara de felicidad de tu familia por pasar momentos de calidad es la mejor medicina para relajarte y seguir adelante.
But if the place where we go is surrounded by nature, the enjoyment is even greater.
Personally, that renews my energies...
On this occasion, we walked, took lots of pictures, ate delicious food and spent a relaxing time away from the daily routine and we didn't spend much... Compared to the more than 50$ for the swimming pool 😁.
I can't always give myself this luxury, not always financially have the resources to do it, however when you can, it is not something I hesitate to do.
But as much as possible I like to give myself those moments .... Where no matter how small they are, they are gratifying and a respite to move forward.
Life is full of moments, many of them consist of small moments in a busy system. That's why I like to enjoy those moments, no matter how small they are.... They are the ones that remain in the mind and heart as we get older...
At the end of the day... Seeing the happy face of your family for spending quality moments is the best medicine to relax and move forward.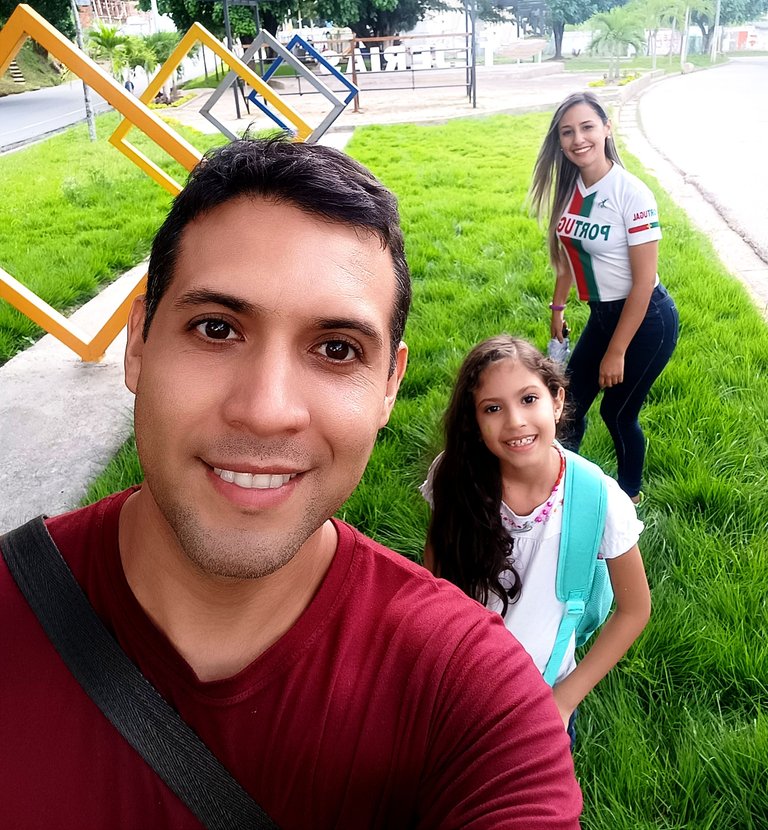 Por más saturada que tengamos la agenda deberíamos de sacar un momento para nosotros... Pues el cuerpo es la máquina que usamos para hacer todo y si ella colapsa no podemos hacer nada.
Por eso es necesario ser equilibrados... Y darnos un respiro cuando sea necesario.
---
Me gustó mucho participar en las preguntas de esta semana... Disfruté escribir estas líneas para ustedes.
Me despido como siempre agradeciendo el tiempo y atención que dedican a leerme.
Un gran abrazo les dejo hasta la próxima.❤️✨
No matter how busy our agenda is, we should take a moment for ourselves... Because the body is the machine we use to do everything and if it collapses we can't do anything.
That is why it is necessary to be balanced... And give ourselves a break when it is necessary.
---
I really enjoyed participating in this week's questions.... I enjoyed writing these lines for you.
I say goodbye as always thanking you for the time and attention you dedicate to read me.
A big hug I leave you until next time.❤️✨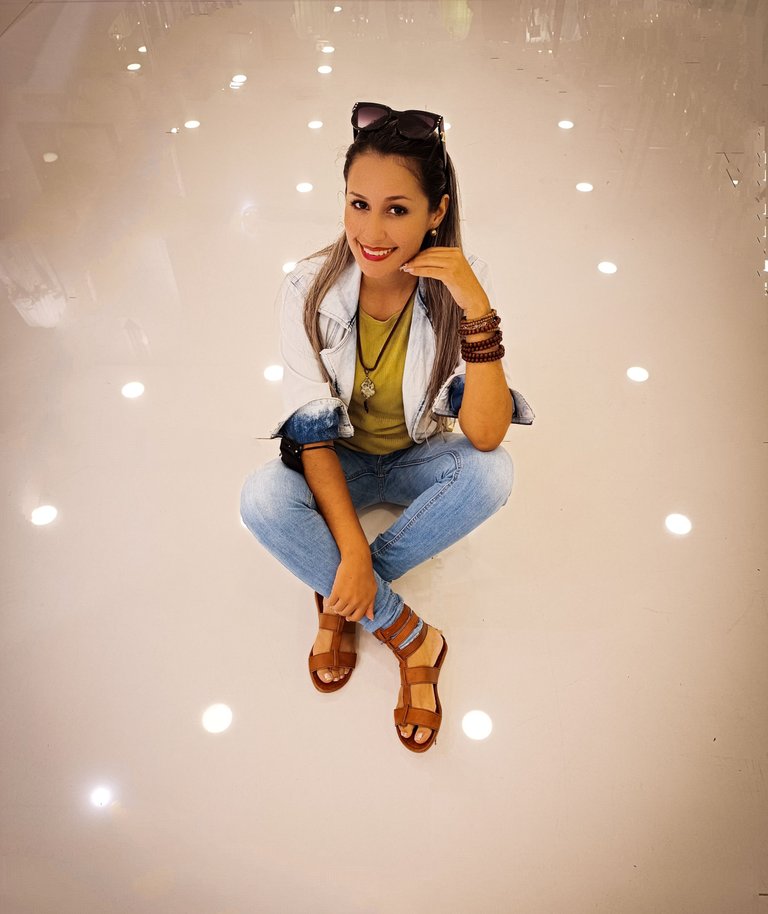 ---
---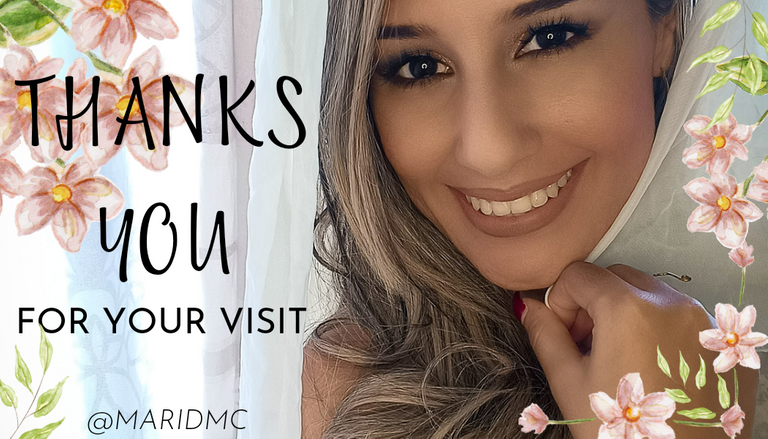 ---
---
Imagenes creada desde la App Canvas // image created from the Canvas App.
---
---