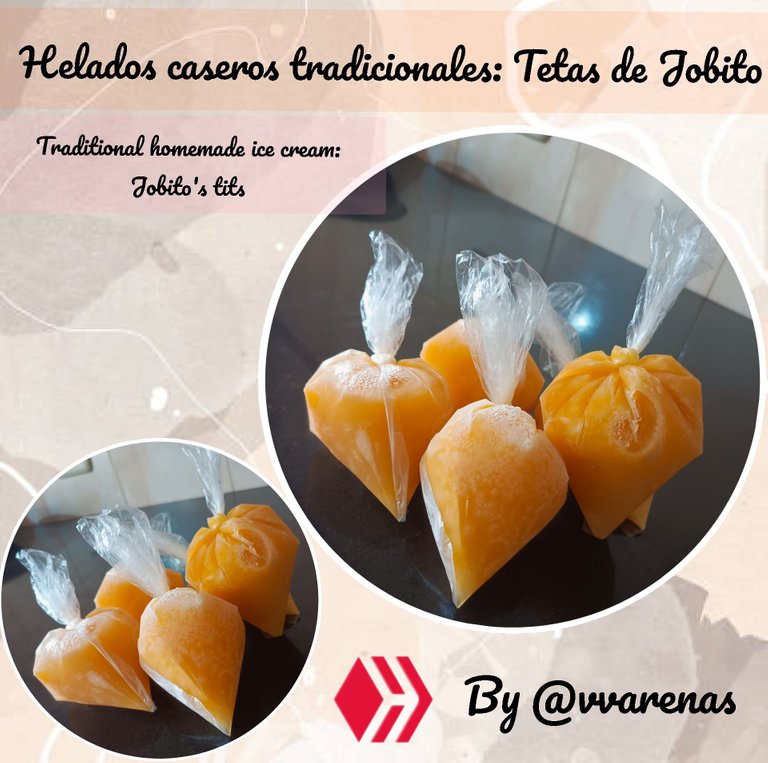 Hola mis queridos amigos de #FoodiesbeeHive, espero que se encuentren súper bien. Tenía un poco de tiempo sin compartir con ustedes algunas de mis recetas, pero en el post de hoy les enseñaré a preparar unos ricos helados caseros muy tradiciones en mi ciudad, llamadas "tetas", de pueden hacer de cualquier fruta o sabor, pero en esta oportunidad les compartiré unas de jobito, aprovechando la espléndida temporada de cosecha del mismo.🧡
Hello my dear friends from #FoodiesbeeHive, I hope you are super well. I had a little time without sharing with you some of my recipes, but in today's post I will teach you how to prepare some delicious homemade ice creams that are very traditional in my city, called "tits", which can be made of any fruit or flavor, but in this opportunity I will share some jobito, taking advantage of the splendid harvest season of it.🧡

🔸✓Para realizar estos ricos helados caseros necesitas lo siguiente:🔸
•1 Kg de Jobito (Aunque las puedes realizar de cualquier otra fruta o sabor)
•1/2 Kg de Azúcar refinada
•Bolsas pequeñas transparentes
🔸✓To make these delicious homemade ice creams you need the following:🔸
•1 Kg of Jobito (Although you can make them from any other fruit or flavor)
•1/2 Kg of refined sugar
•Small transparent bags

Muy bien, ahora les explico todo el procedimiento para la preparación del jugo y armar las tradicionales tetas.
Very well, now I explain the whole procedure for preparing the juice and assembling the traditional tits.
🔸✓¿Cómo se prepara el jugo?🔸
🔸✓How ​​is the juice prepared?🔸
Paso 1: Debes lavar muy bien tus jovitos y desprenderles el palito que los conectaba al árbol.
Step 1: You must wash your jovitos very well and remove the stick that connected them to the tree.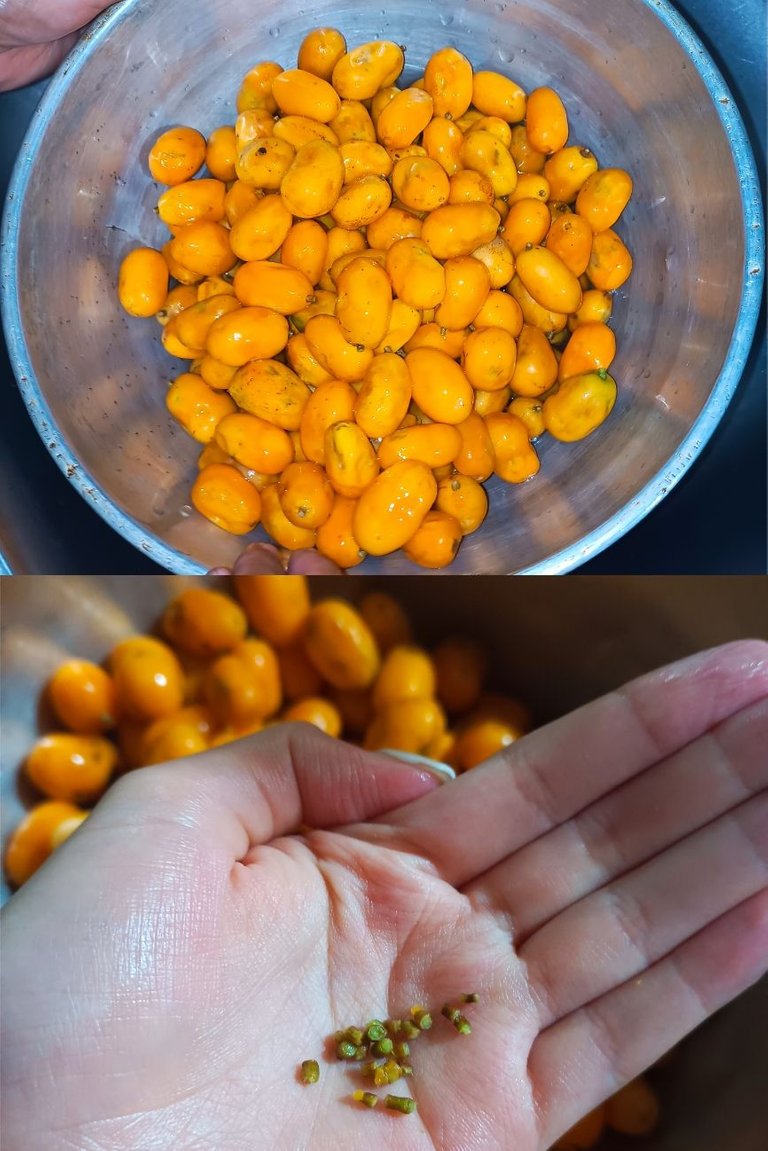 Paso 2: Agrega agua a tu envase con jobitos y con tus manos bien limpias comienza a desprender la pulpa de la semilla.
Step 2: Add water to your container with jobitos and with your very clean hands begin to detach the pulp from the seed.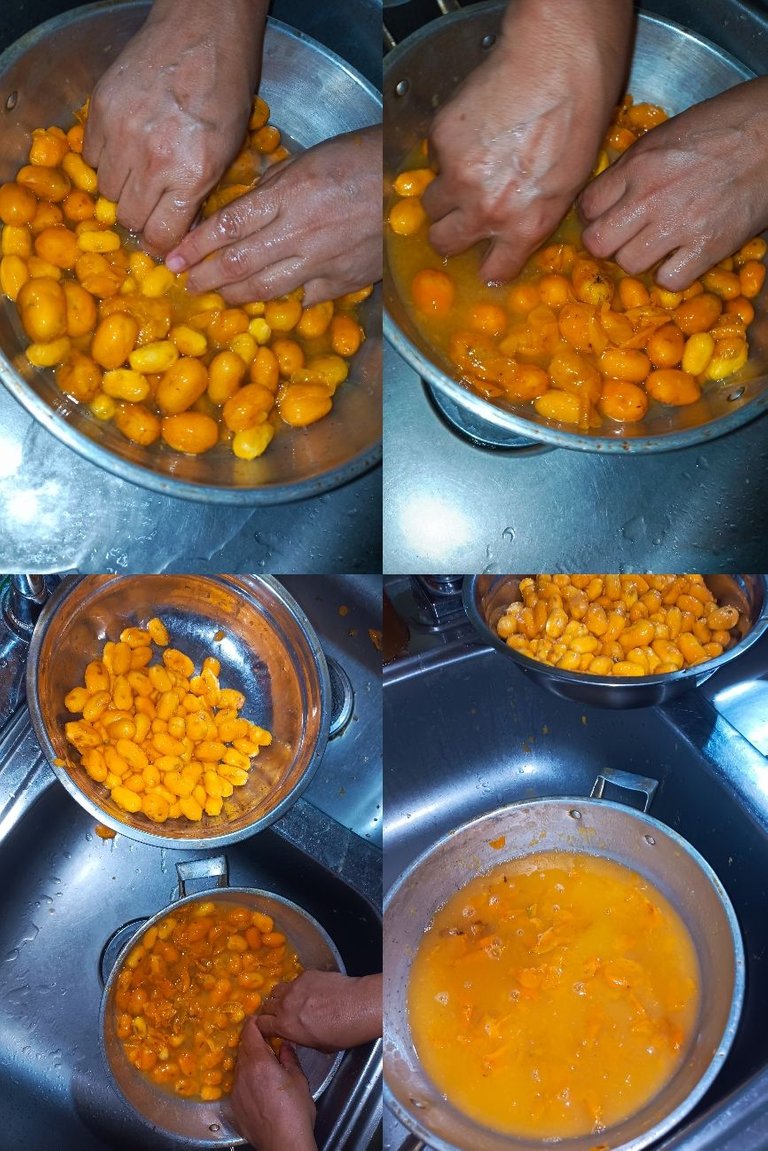 Paso 3: Agrega tu pulpa de jobito en el vaso licuadora y procede licuar.
Step 3: Add your jobito pulp in the blender glass and proceed to blend.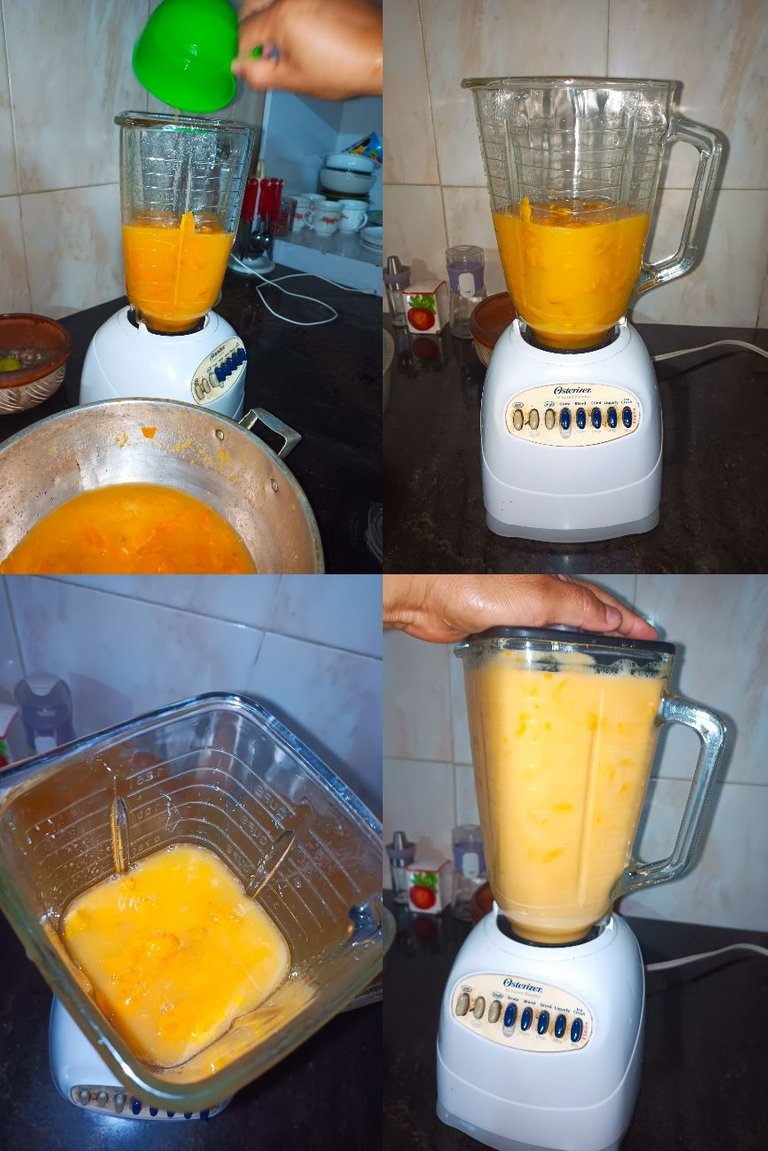 Paso 4: Tamiza el jugo de jobito de poco a poco para que no tenga residuos de la concha.
Step 4: Sieve the jobito juice little by little so that it does not have residue from the shell.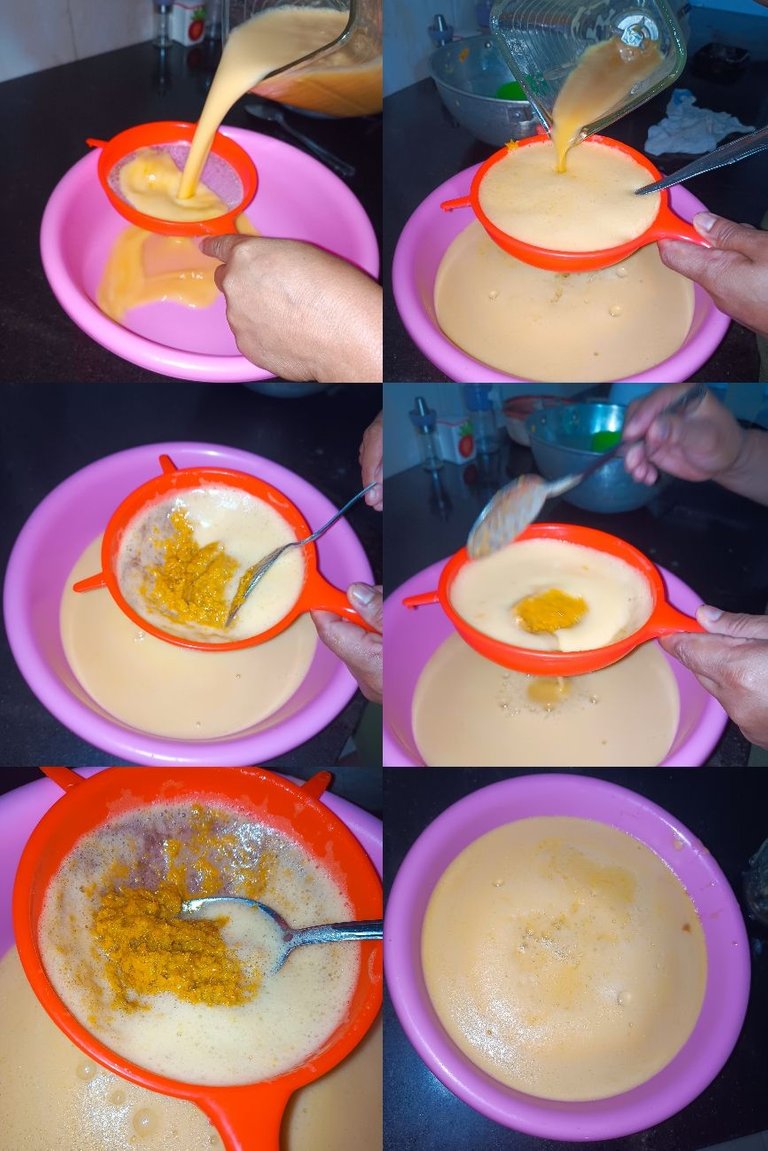 Paso 5: Vuelve a vertir el jugo en la licuadora y agrégale la azúcar, y licua nuevamente.
Step 5: Pour the juice back into the blender and add the sugar, and blend again.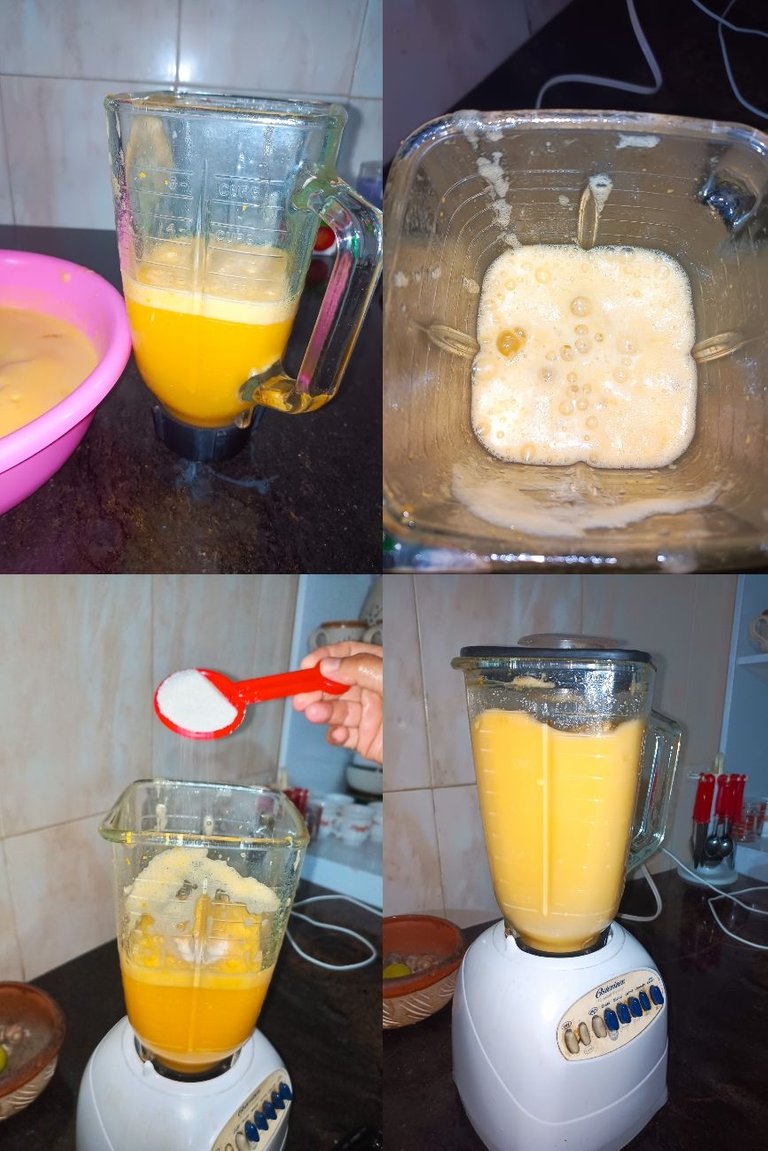 🔸✓¿Cómo armar las tetas?🔸
🔸✓How ​​to assemble the boobs?🔸
Paso 1: Abre todas las bolsitas plásticas transparentes. Esto agiliza el proceso.
Step 1: Open all the transparent plastic bags. This speeds up the process.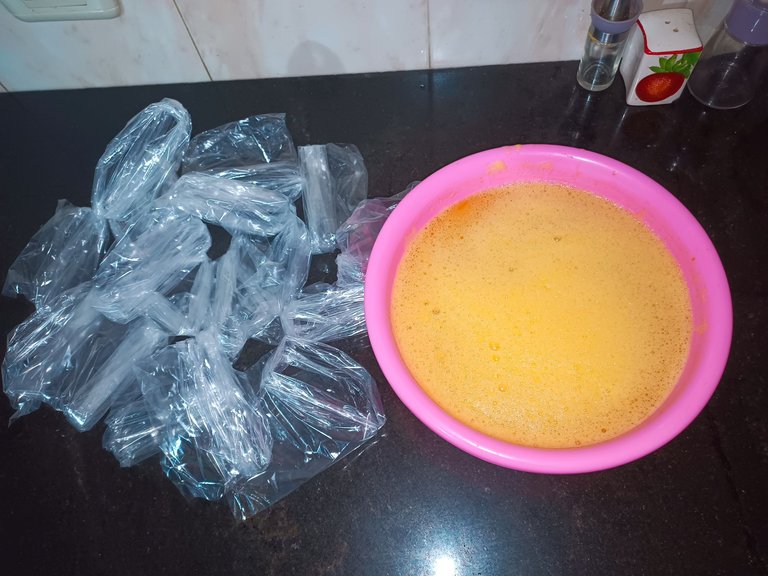 Paso 2: Pon las bolsas sobre un vaso, esto funciona como una buena base.
Step 2: Put the bags on a glass, this works as a good base.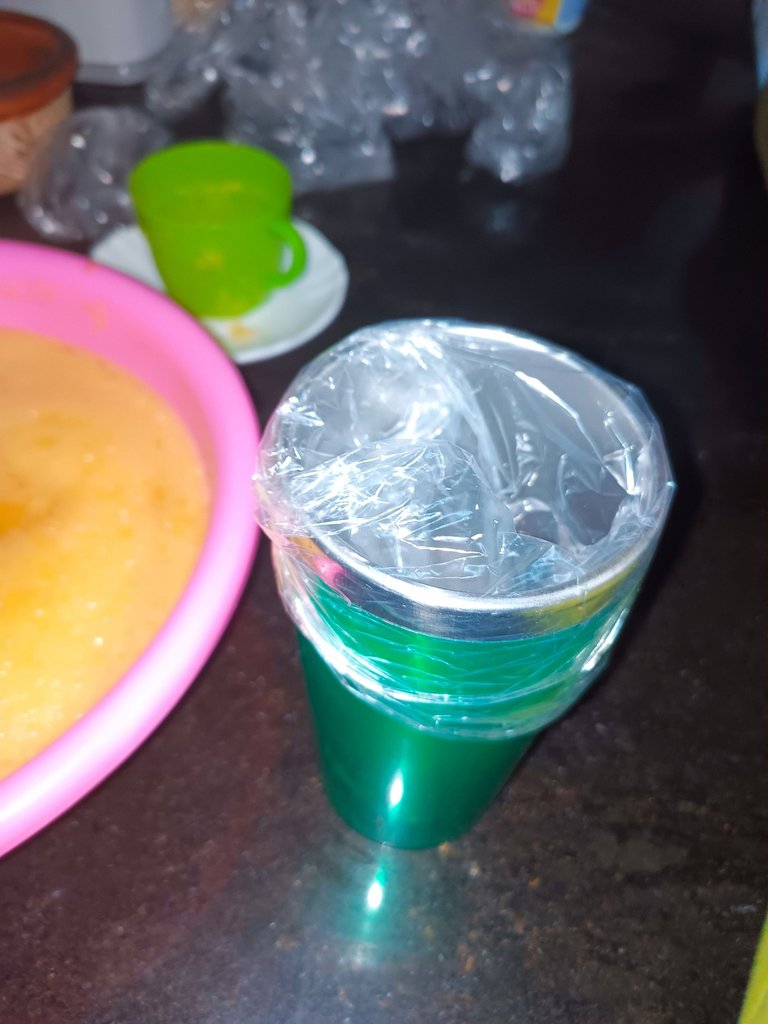 Paso 3: Agrega una taza mediana de jugo en la bolsa puesta en el vaso.
Step 3: Add a medium cup of juice to the bag placed in the glass.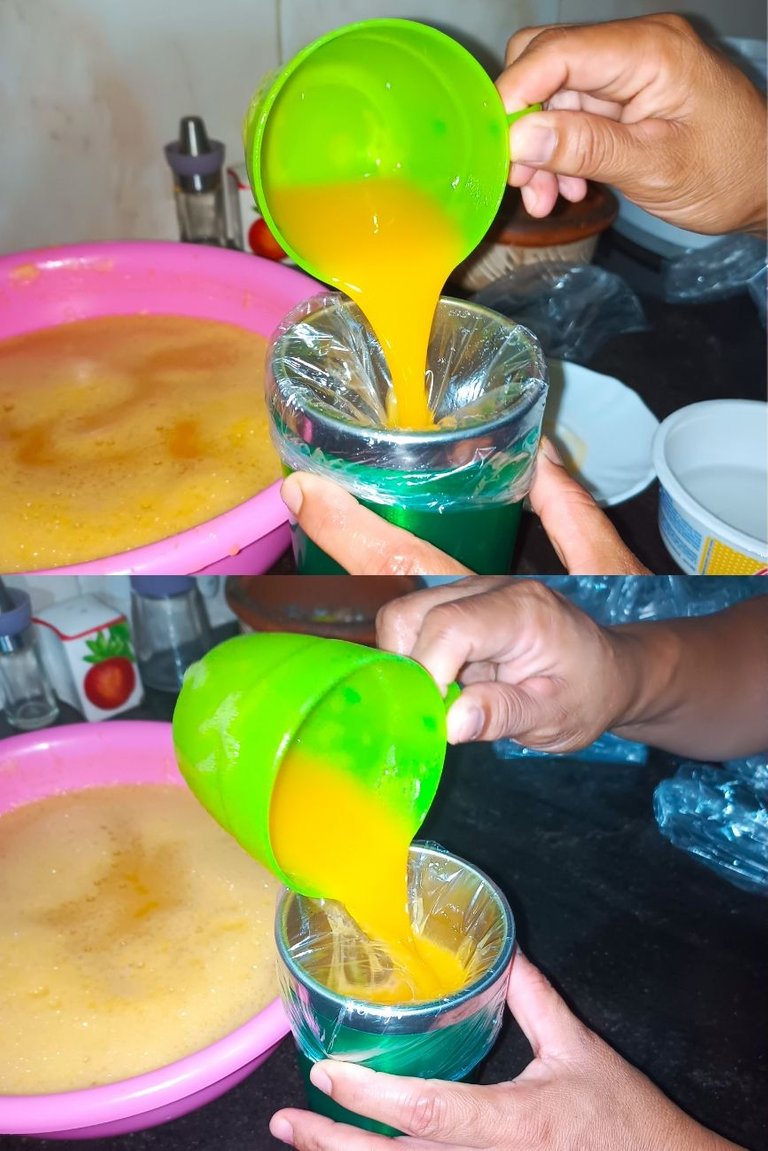 Paso 4: Toma la bolsa del vaso y amárrala tomando del nudo una de las esquinas, está técnica es la que le dará la forma característica de estos helados caseros, llamados tetas, de ahí proviene su nombre.
Step 4: Take the bag from the glass and tie it by taking one of the corners from the knot, this technique is what will give it the characteristic shape of these homemade ice creams, called tits, hence its name.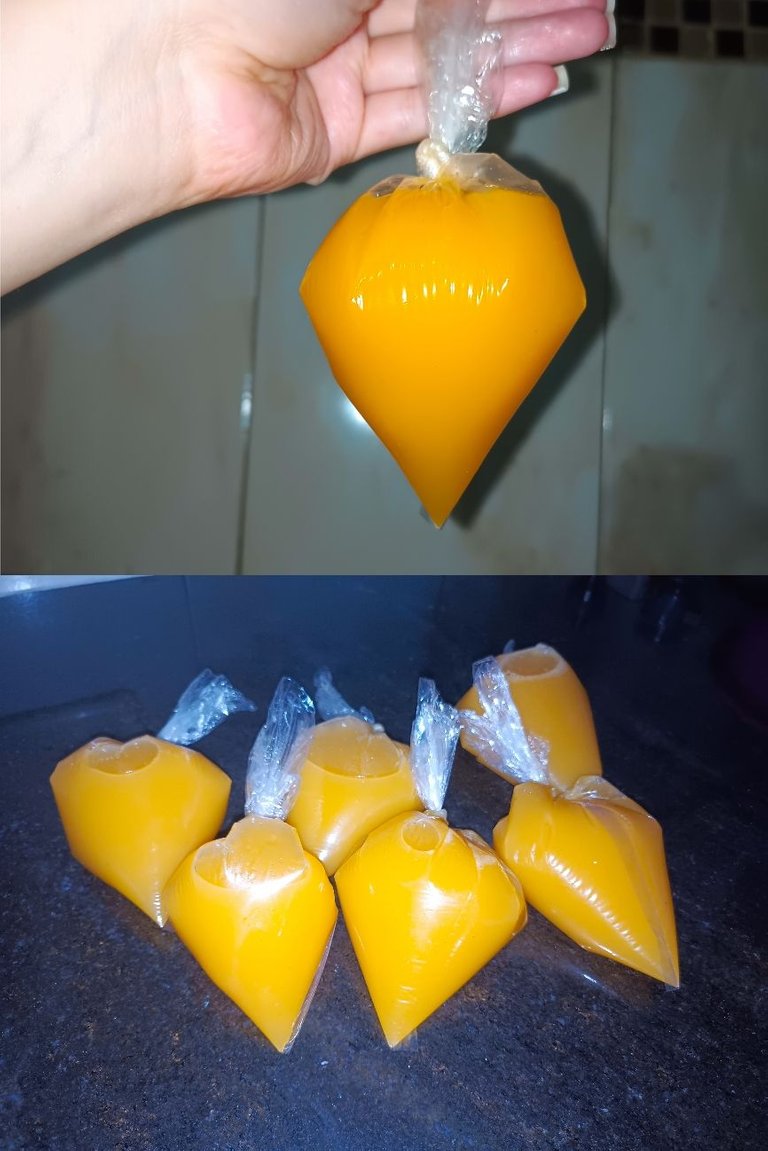 Paso 5: Pon tus tetas de jobito en el congelador y luego de unas horas estarán listas para degustar.
Step 5: Put your jobito tits in the freezer and after a few hours they will be ready to taste.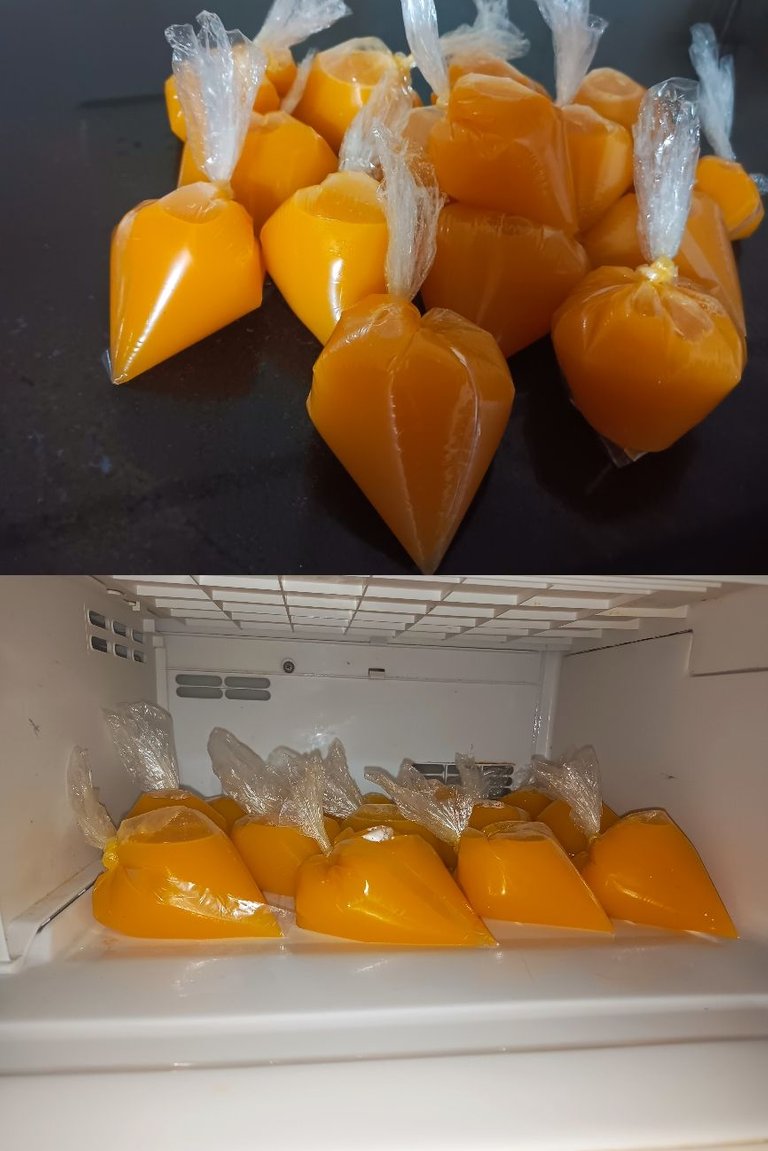 Estos helados se caracterizan por su peculiar forma de la cual se deriva su nombre, tetas. Son muy tradiciones en la ciudad donde vivo, Cumaná, edo Sucre, aunque en Venezuela se puede conocer por diferentes nombres. Al realizarlas tu imaginación no debe tener límites, ya que puedes crear sabores y combinaciones fantásticas, está vez elegí el fruto Jobito, porque es posee un sabor muy tropical y como solo se presenta en temporadas, intento aprovecharla al máximo.
These ice creams are characterized by their peculiar shape from which their name, tits, derives. They are very traditional in the city where I live, Cumaná, edo Sucre, although in Venezuela they can be known by different names. When making them, your imagination should have no limits, since you can create fantastic flavors and combinations. This time I chose the Jobito fruit, because it has a very tropical flavor and since it only comes in season, I try to make the most of it.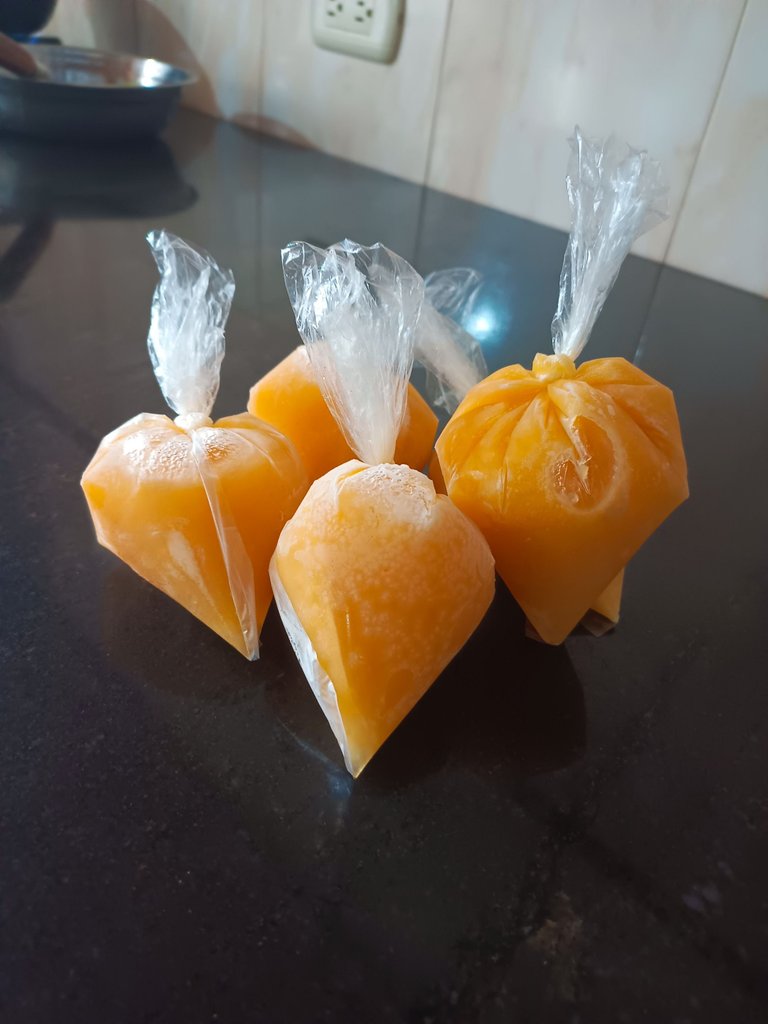 🧡🧡🧡🧡🧡🧡🧡🧡🧡🧡🧡🧡🧡🧡🧡🧡

🔸...Hasta la próxima mis queridos amigos, espero que les haya gustado este post...🔸
🔸...Until next time my dear friends, I hope you liked this post...🔸