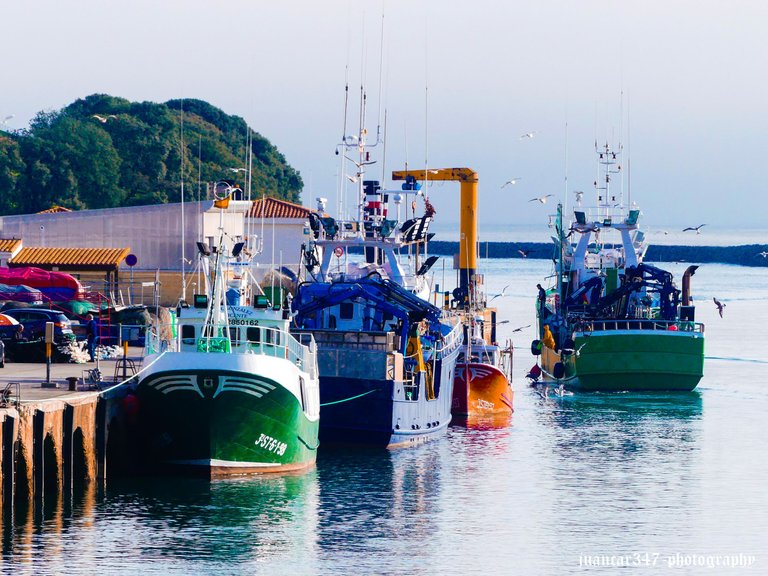 It is scientifically proven that there are areas in the Cantabrian Coast that are as deep or even deeper than the unfathomable abyss of the famous Mariana Trench, located in that legendary Pacific Ocean. For this reason, it is not uncommon, at all, that, with some frequency, strange creatures -some, due to their appearance, could well have inspired Lovecraft's terrible stories about the Deep Ones- little or rather, not at all known, get trapped in the nets with which the unrepentant fishermen seek to ensure their daily livelihood or even, surprising the bathers, stranded in coves and beaches, at the vertiginous whim of the tides, to the point that, possibly in the terrifying vision of their peculiarity , locate what could well be considered as an important part of the great marine myths that have always circulated among the fishermen who have always fished in these wild and mysterious waters.
From this point of view, seeing a fishing boat leaving the gratifying security of the port does not stop having, deep down, some romantic connotations, as well as a call to attention to that shadow of fantasy, which can generate in the observer not exempt from sensitivity, to think of its unknown crew members, as the heirs of those great navigators of antiquity, who, immersed in the stormy anxieties of mythology and always at the mercy of circumstances, risk their lives, who knows, perhaps to let others dream of the superb grandeur of his adventures.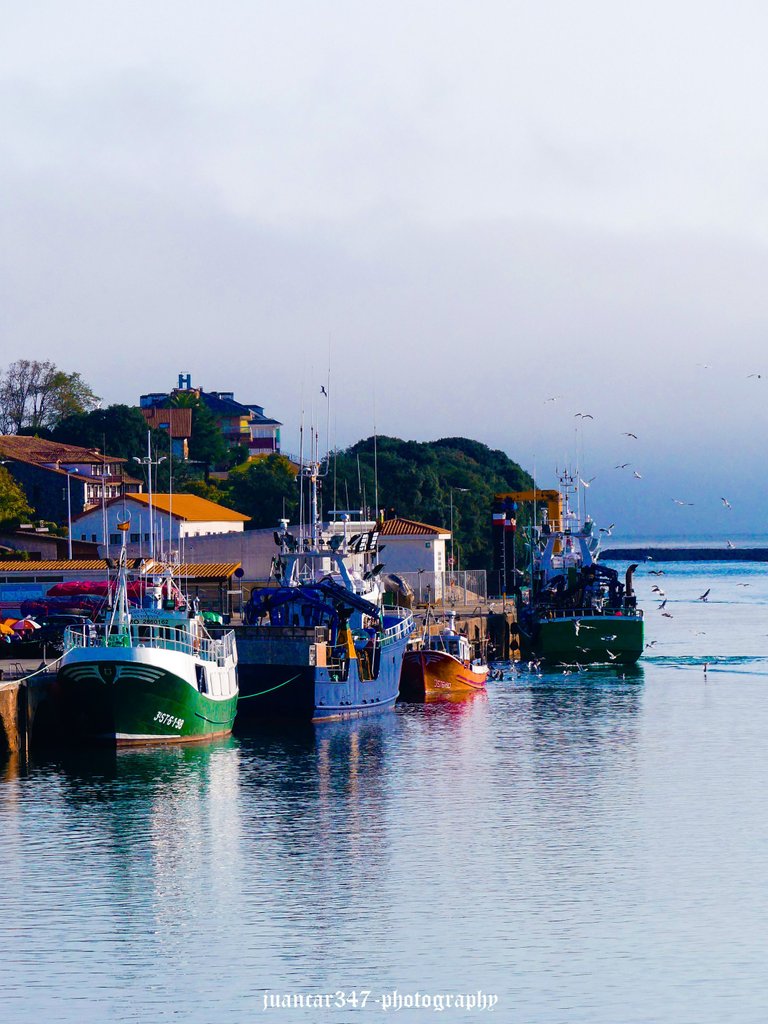 Está científicamente comprobado, que existen zonas, en la Cornisa Cantábrica, que son tan profundas o incluso más, que los insondables abismos abisales de las famosas fosas de las Marianas, situadas en ese legendario océano Pacífico. Por ello, no es raro, en absoluto, que, con cierta frecuencia, extrañas criaturas -algunas, por su aspecto, bien pudieran haber inspirado las terribles historias de Lovecraft, acerca de los Profundos- poco o más bien, nada conocidas, queden atrapadas en las redes con las que los impenitentes pescadores buscan asegurarse el sustento diario o incluso, sorprendiendo a las bañistas, varadas en calas y playas, al vertiginoso capricho de las mareas, hasta el punto, de que, posiblemente en la espantosa visión de su peculiaridad, se localice lo que bien se podría considerar como una parte importante de los grandes mitos marinos que ha circulado siempre entre los pescadores que han faenado siempre en estas bravas y misteriosas aguas.
Desde ese punto de vista, ver un barco pesquero abandonando la gratificante seguridad del puerto, no deja de tener, en el fondo, unas connotaciones románticas, así como una llamada de atención a esa sombra de fantasía, que puede llegar a generar en el observador no exento de sensibilidad, pensar en sus desconocidos tripulantes, como los herederos de aquellos grandes navegantes de la Antigüedad, que, inmersos en las tormentosas zozobras de la mitología y siempre a merced de las circunstancias, arriesgan sus vidas, quién sabe, si quizás para que otros sueñen con la soberbia grandeza de sus aventuras.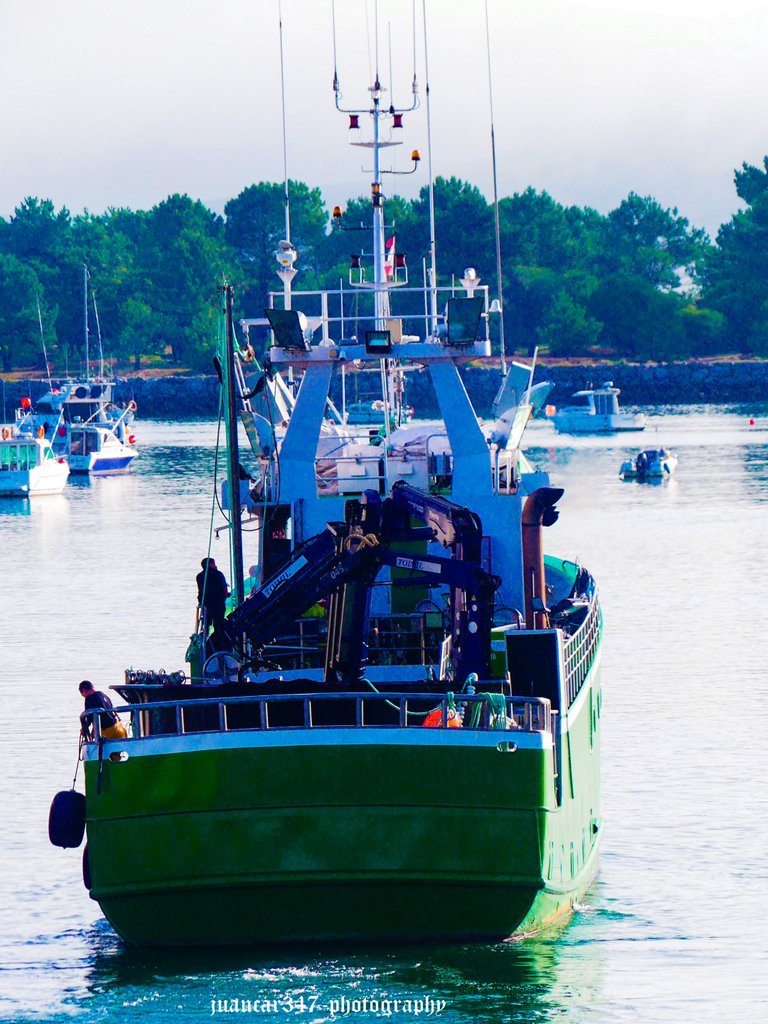 NOTICE: Both the text and the photographs that accompany it are my exclusive intellectual property and, therefore, are subject to my Copyright.
AVISO: Tanto el texto, como las fotografías que lo acompañan, son de mi exclusiva propiedad intelectual y por lo tanto, están sujetos a mis Derechos de Autor.