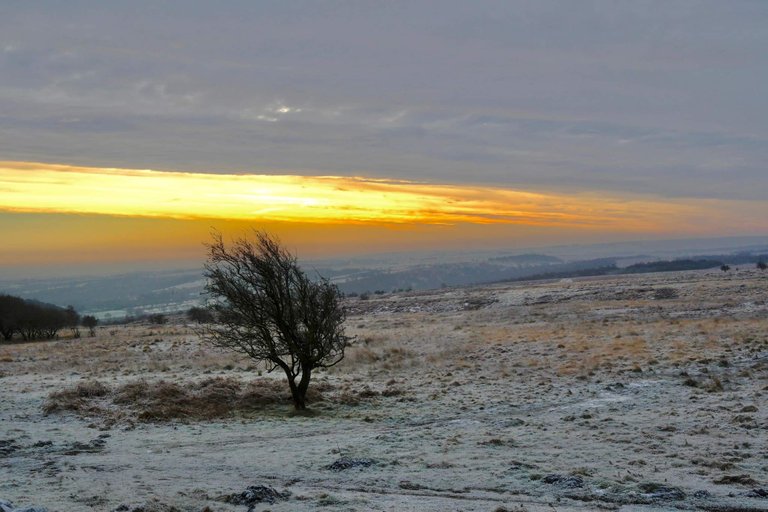 We visited Chatsworth Park today, which covers around 1,000 acres. On our way there, we pulled over to take a few photos of the sky. A few other photographers were also out.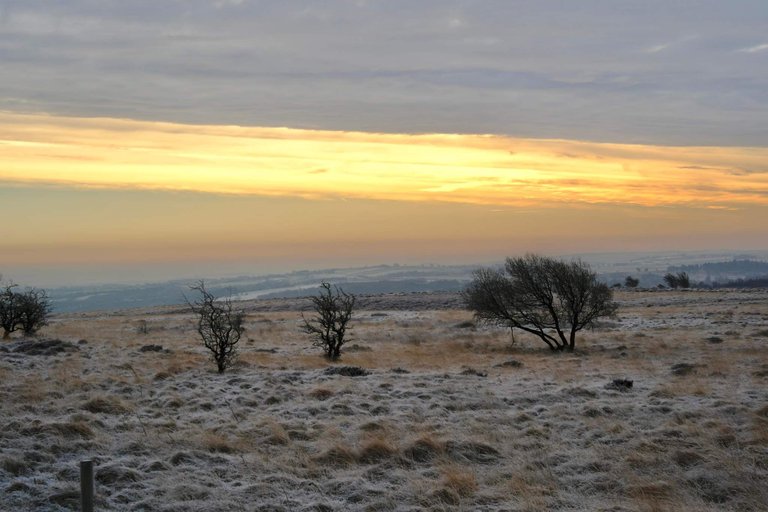 It was a bit windy and far too cold on the tops, so we didn't stick around for too long.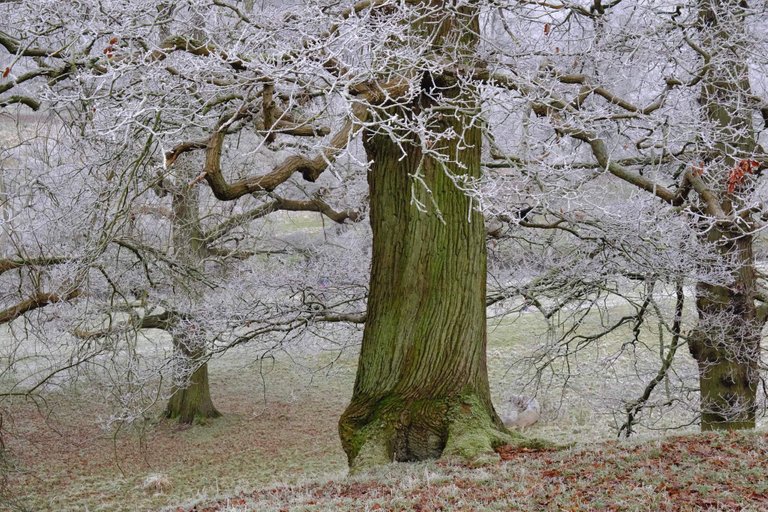 Once in the park, it was like a frosty, winter wonderland. There wasn't any wind chill, so it wasn't too cold either.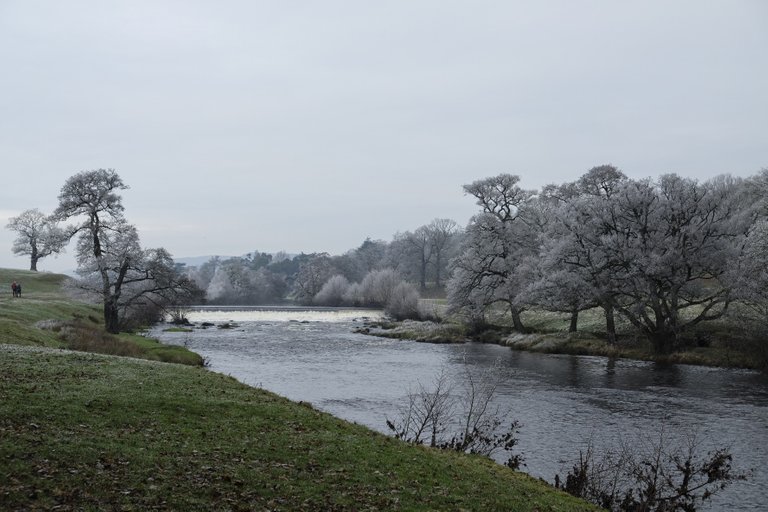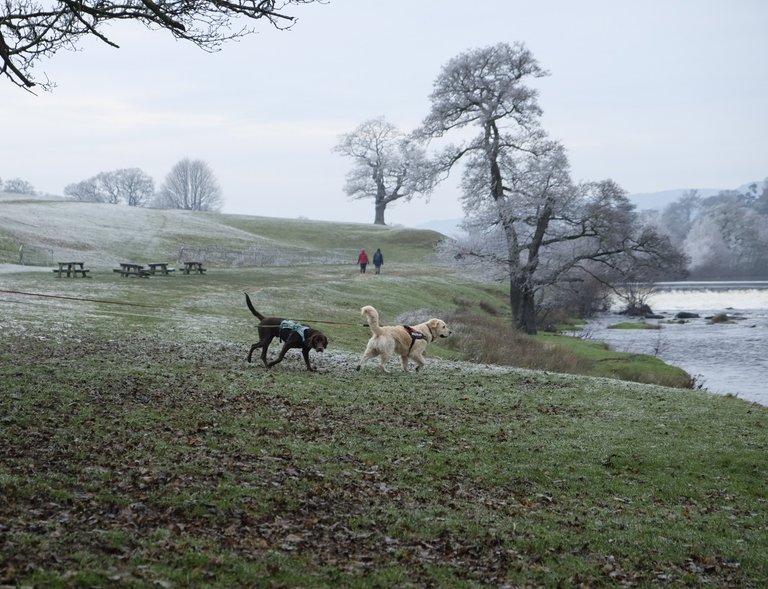 I think the dogs had their eyes on the water, but thankfully, they were both on the lead. We've recently had the fire service out to rescue a dog stuck on the ice. It can be quite treacherous.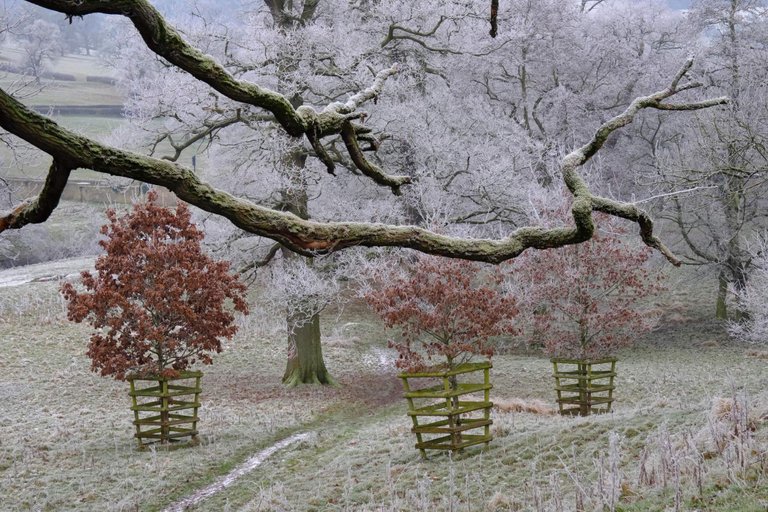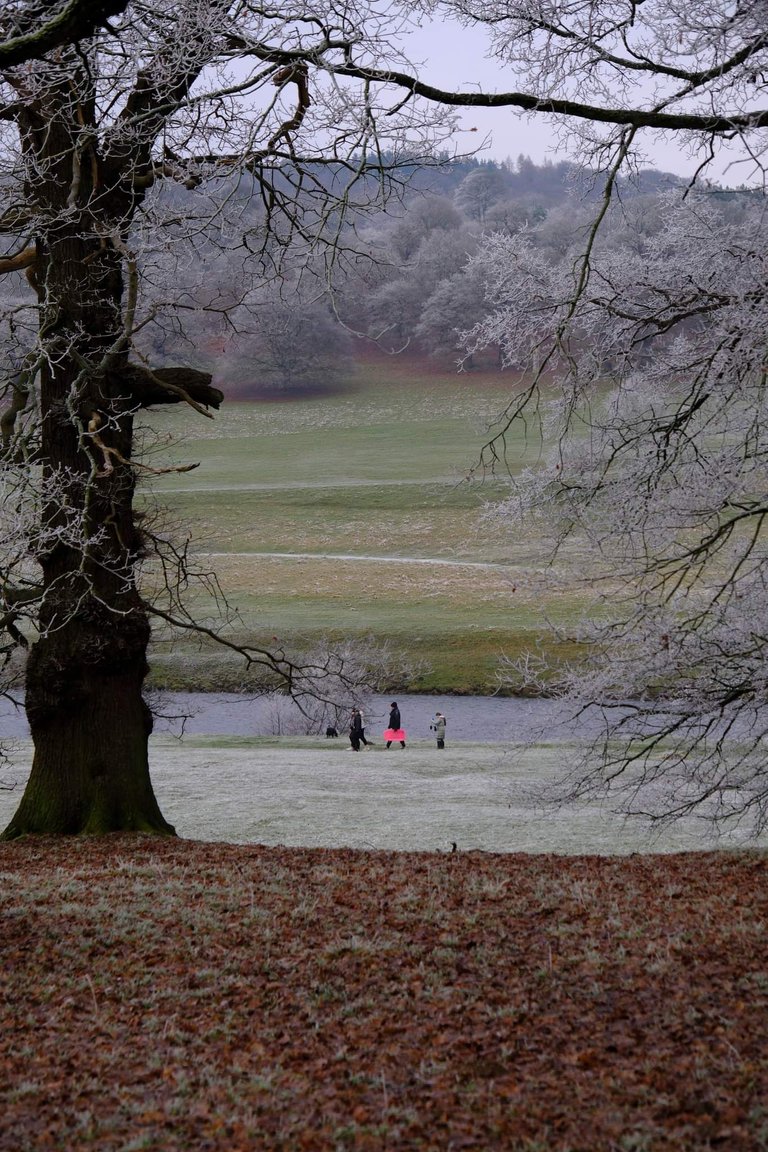 It was good to see the lovely scenery had tempted other people out.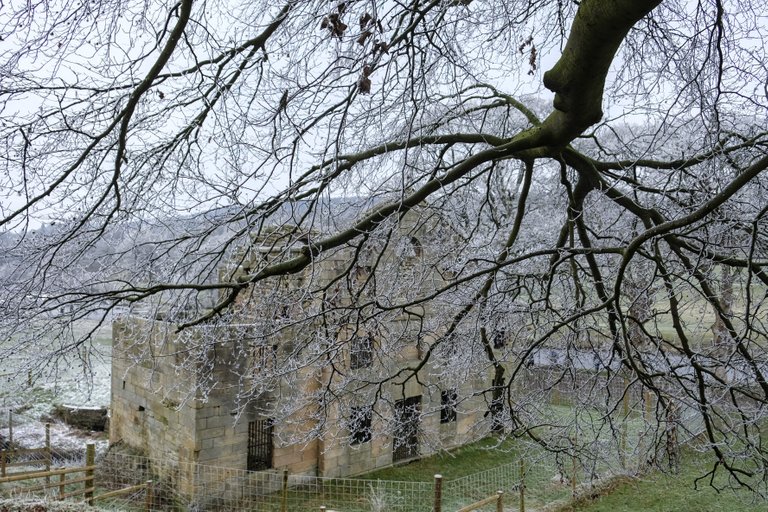 There is an old derelict mill in the grounds called Paine's Mill.
James Paine designed it for the Duke of Devonshire at the time. It was built between 1761 and 1762. Source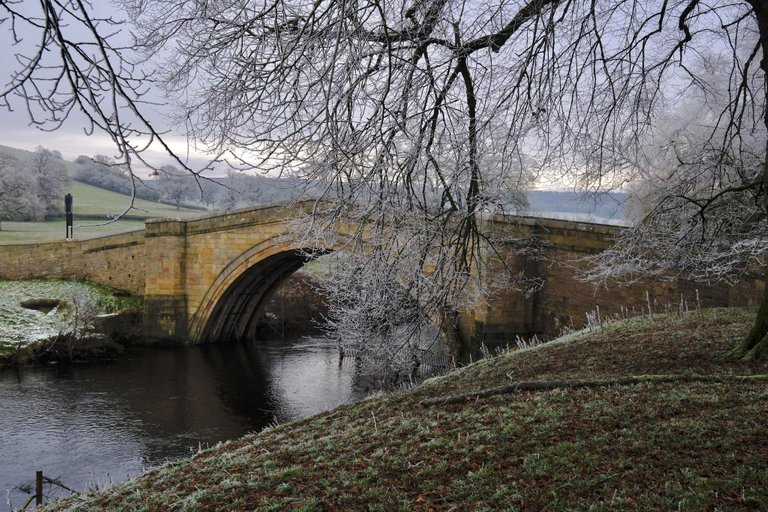 The bridge as you enter the park, is also designed by James Paine. Source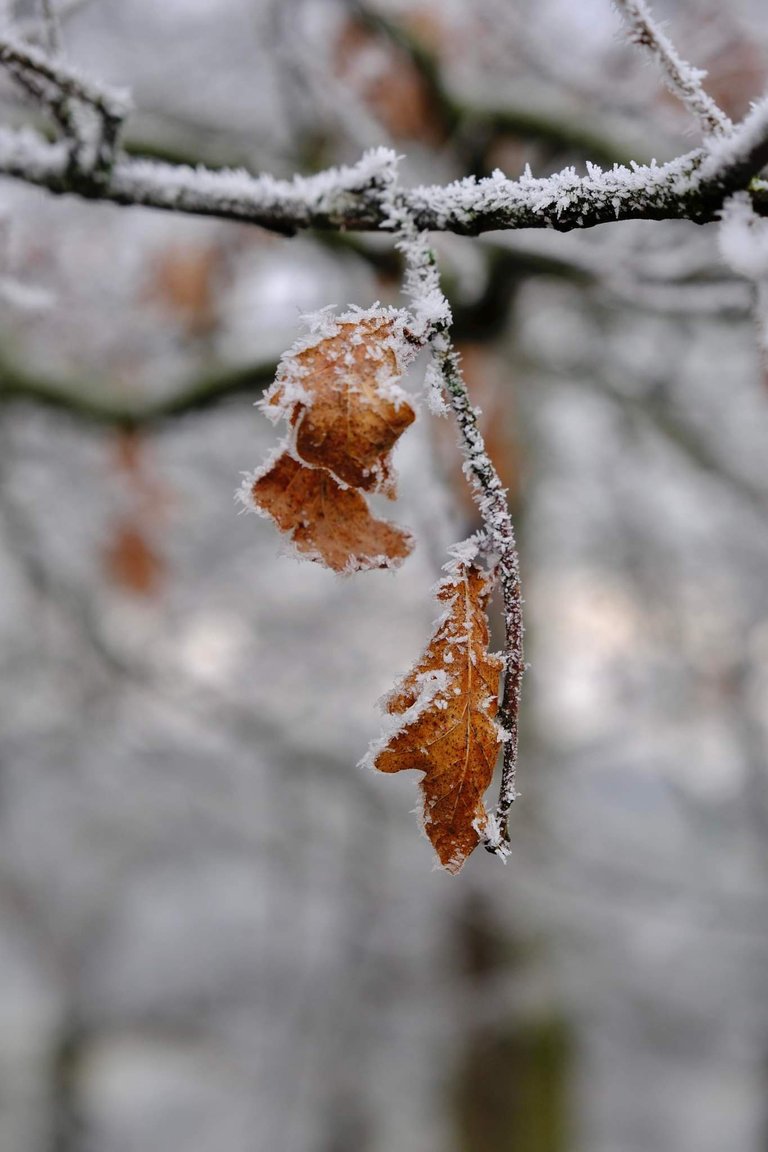 I've visited Chatsworth many times, but this is the nicest I've seen it. It just proves, it is better to visit places in different seasons, as they can look so different.