Hello, my friends.
[![](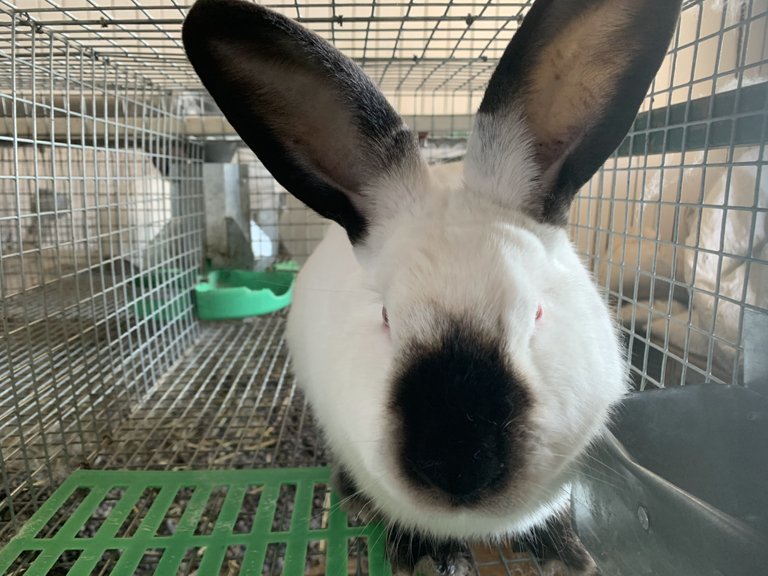 )](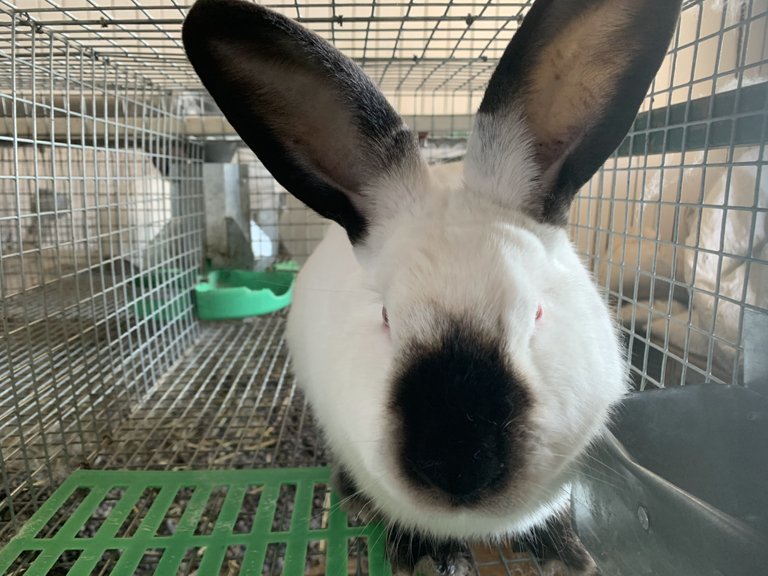 ) *Hello, friends. I'm Stepan the rabbit. Quite recently, I became the most important rabbit on a small, very small farm. I have 6 girlfriends with whom I meet periodically and then little fuzzies appear. I lied a little. Little rabbits appear naked in this world, but they get fluff in about a week. I myself was born on this farm about a year ago and my kind host
@apnigrich
left me to live on this farm, and did not send me to soup.*
That's about how it was. In the fall, I thought - I should leave a new young rabbit, so as not to be without a producer. In the fall of 2020, I had a stalemate - I urgently needed to find a replacement for the main crawl and I took 2 guys. It was a successful acquisition. The guys worked very well. But rabbits have such a feature - an almost complete lack of immunity and in case of illness, they die. In January, I noticed that one dad-rabbit injured his eyebrow with a branch and it began to swell immediately. For about a week, my wife and I tried to treat the rabbit, but then I made a decision - we needed to cook soup or cutlets from it. There was one more loving guy. But damn it, a couple of weeks ago I noticed that he was sad and stopped eating. I understood - it was the old woman death who came to him. By that time I had already checked Stepan's rabbit at work. He coped very well in love affairs with his girlfriend and is now the "leader of the pack".
[![](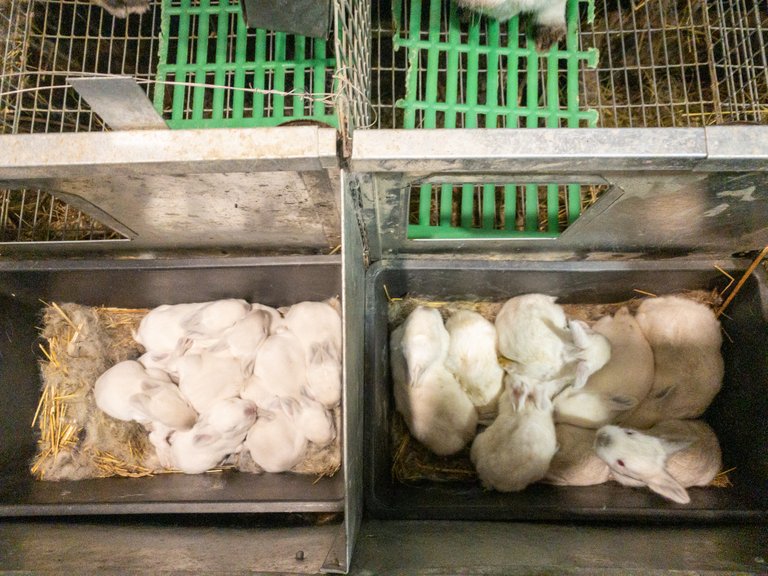 )](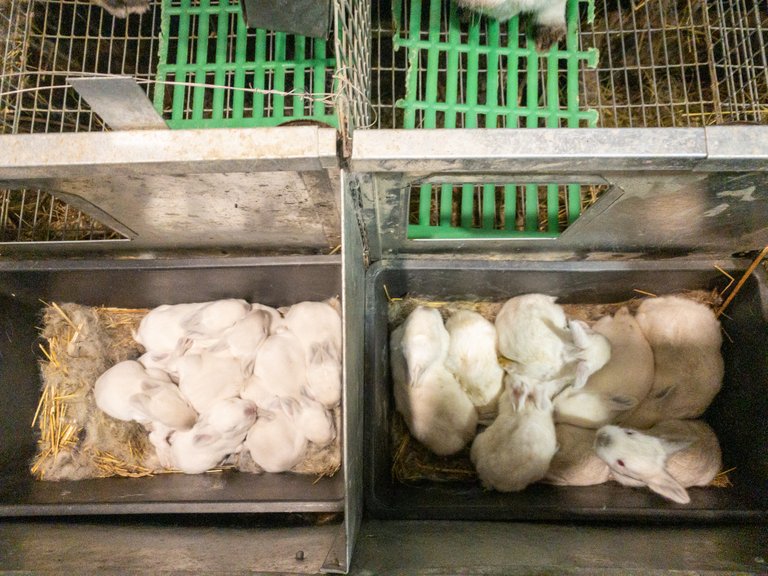 ) These are the little furry guys and girls. On the right, the age is about 2 weeks, and on the left about 10 days. At the age of 19-20 days, rabbits begin to eat on their own, but they do not refuse mother's milk.
[![](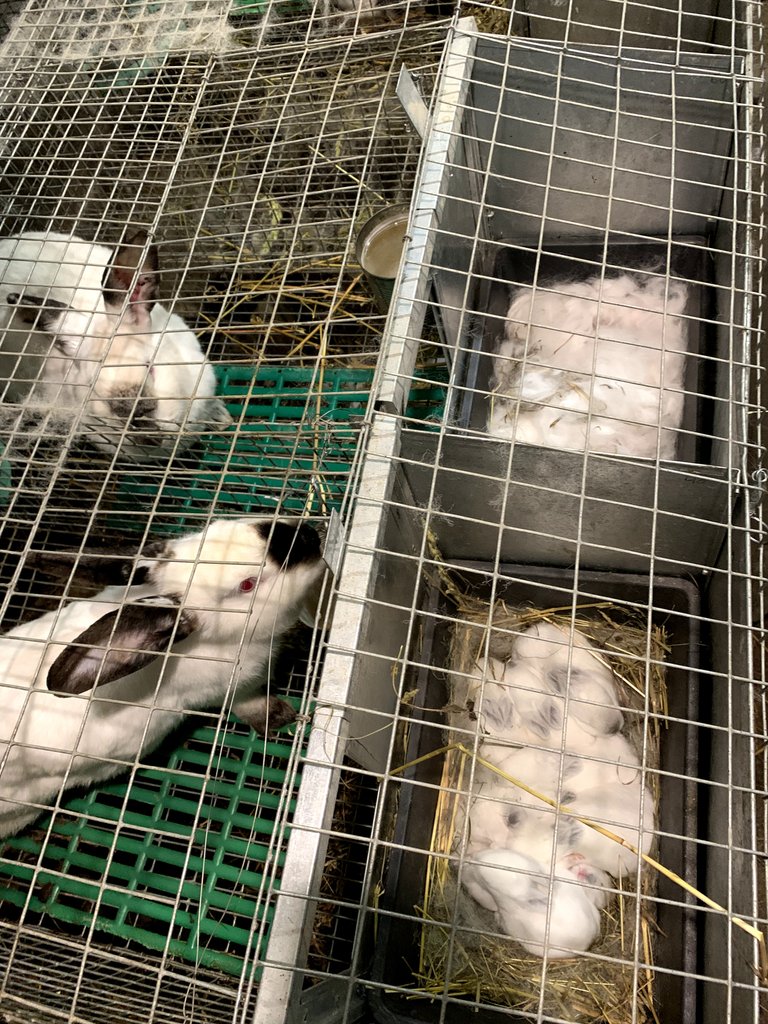 )](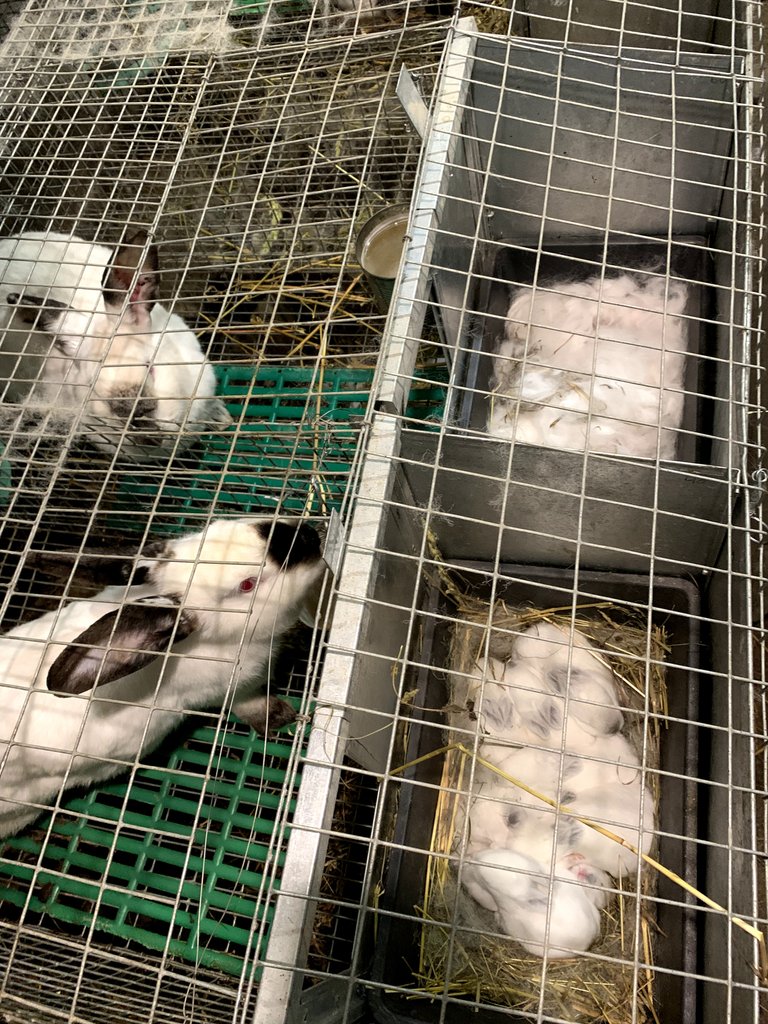 )
[![](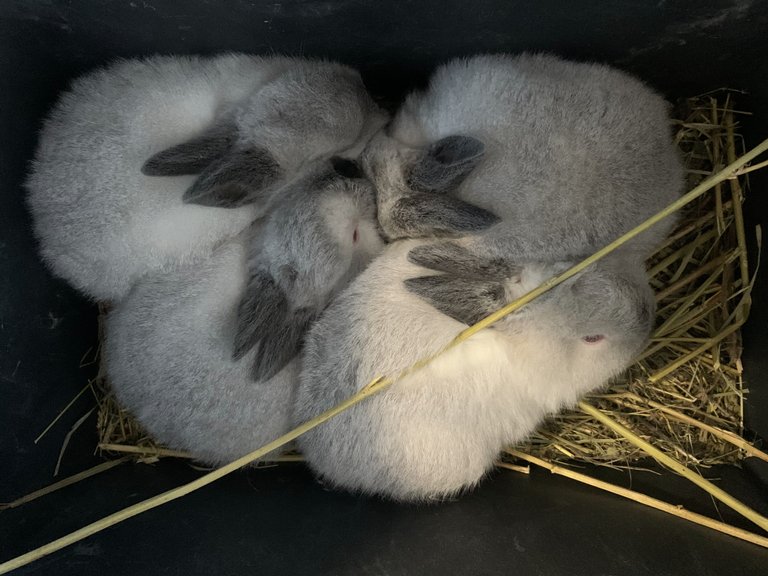 )](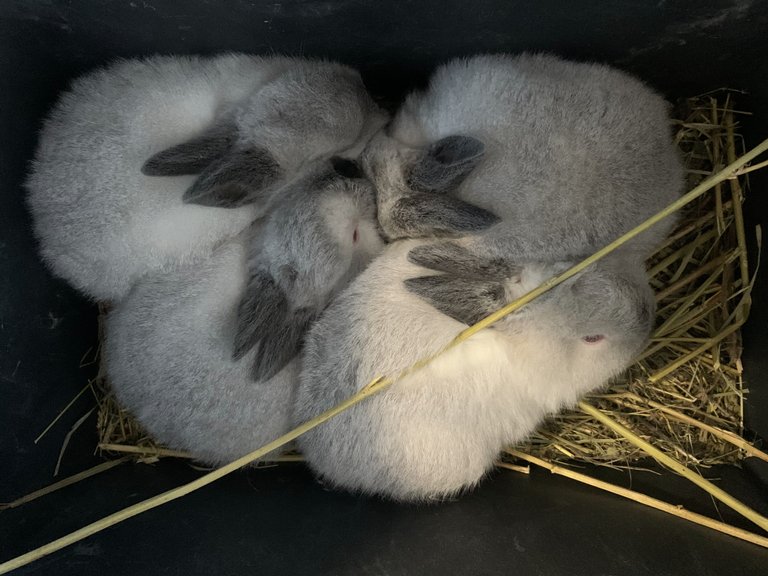 ) These fluffy-eared guys are already making sorties from the nest to eat compound feed. But for another couple of days, they will try to sit in a secluded place, and then they will completely move to the main compartment and sit next to their mother.
[![](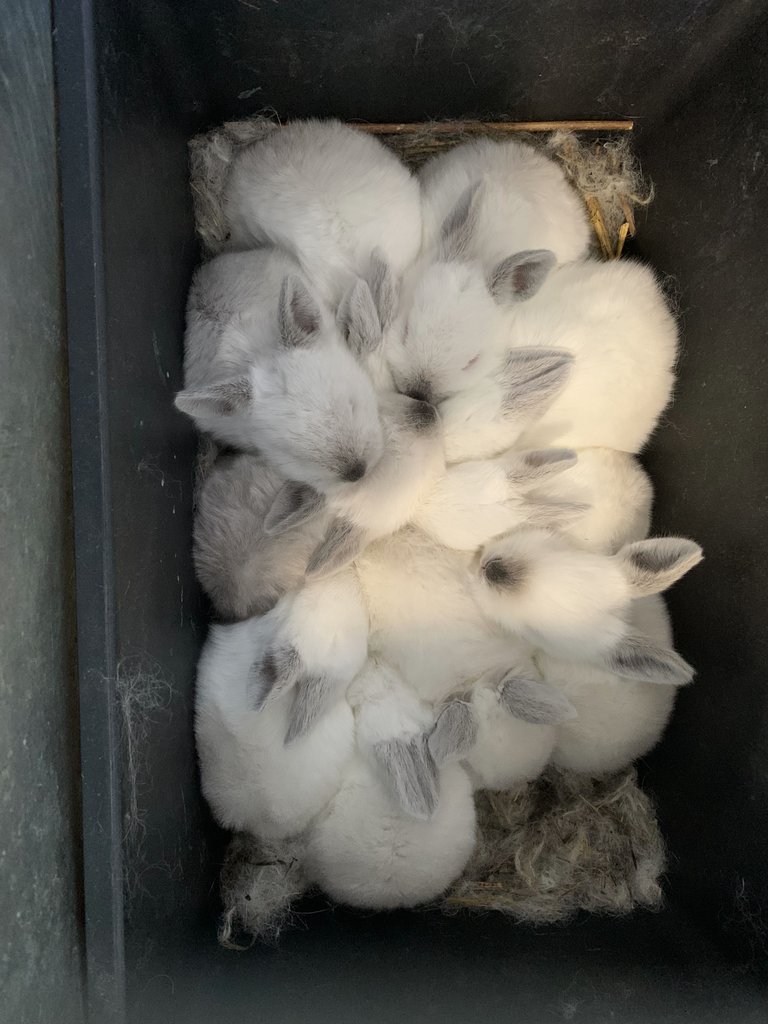 )](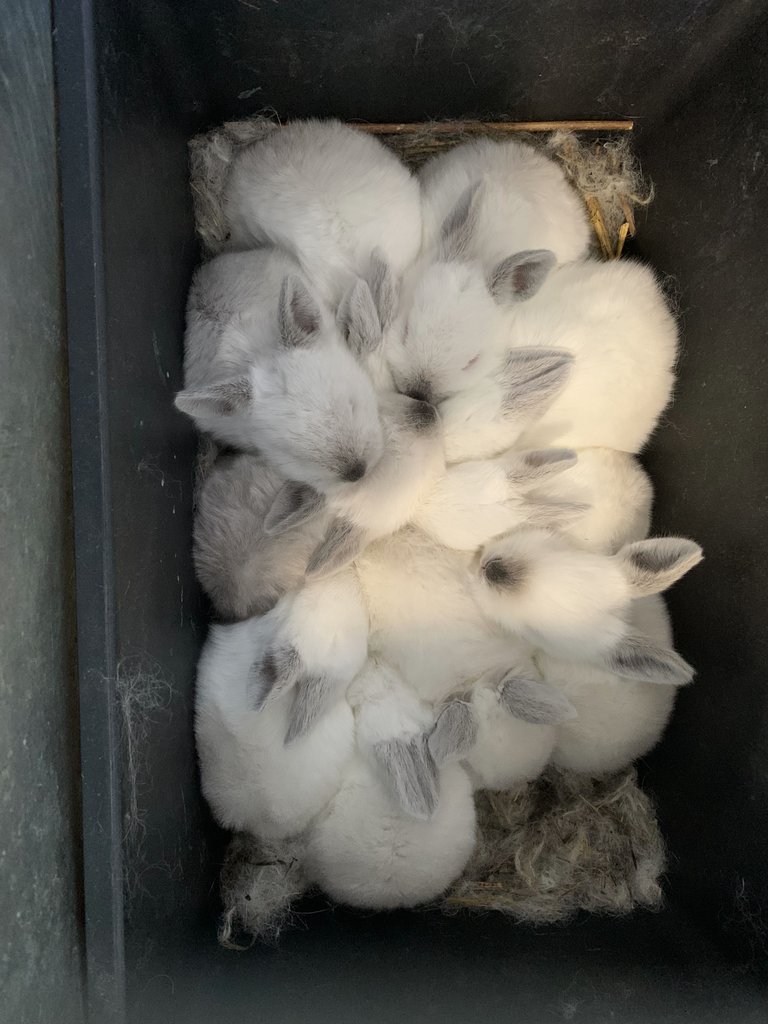 )
[![](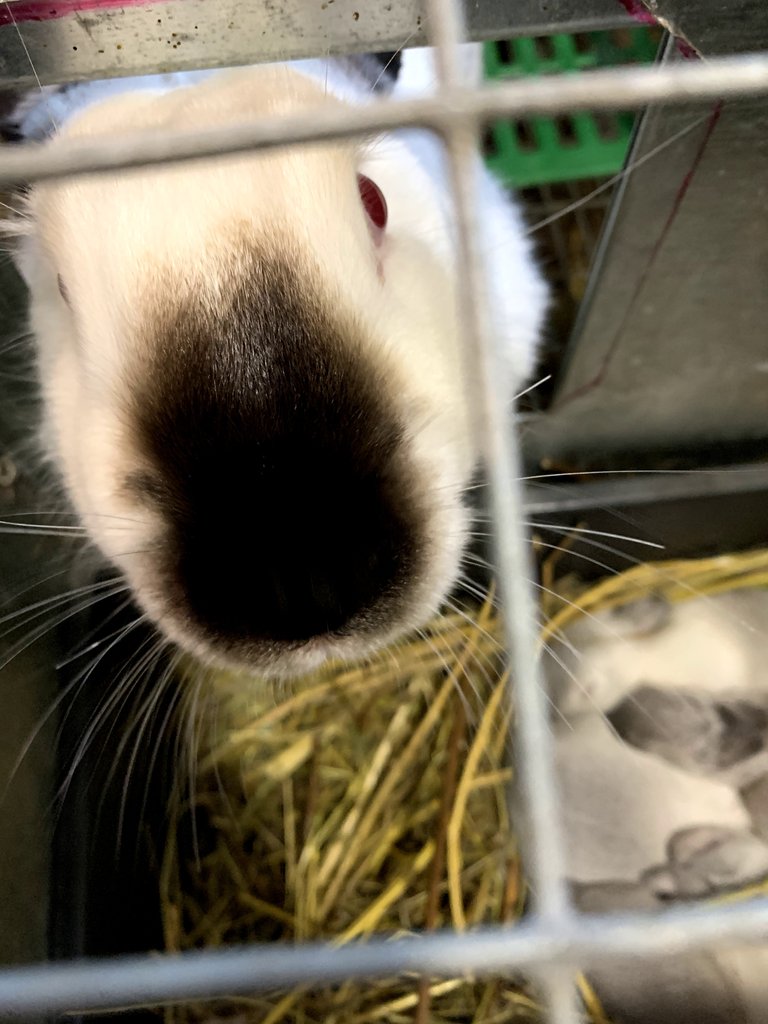 )](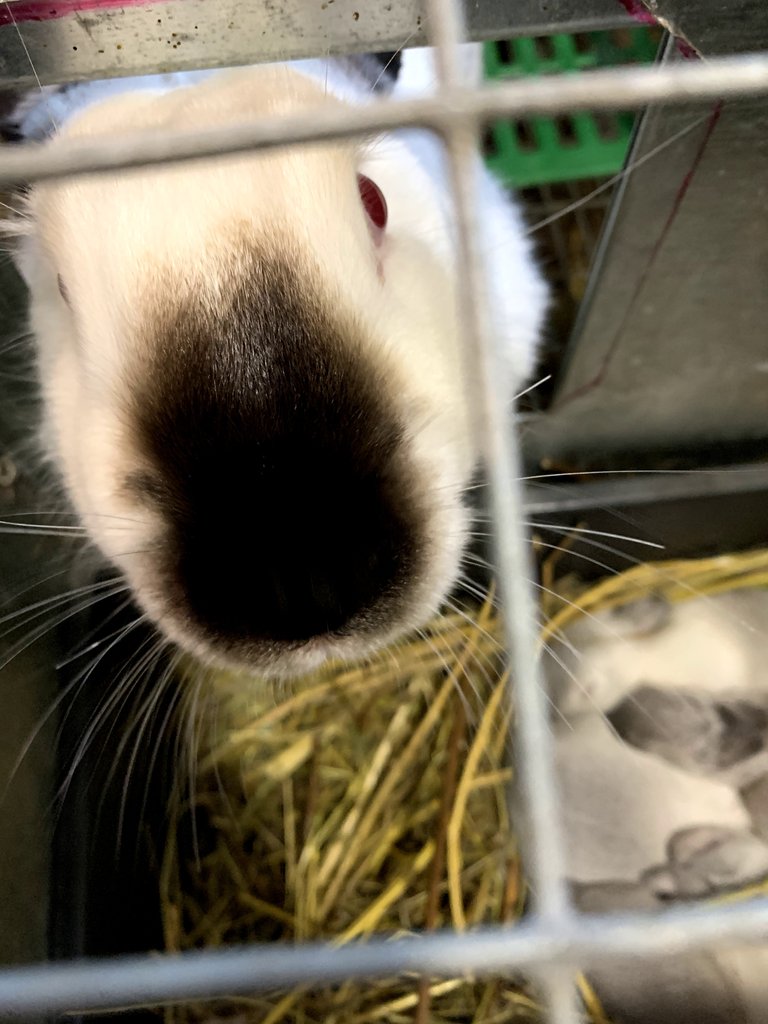 ) I must say that rabbits are very curious, they like to sniff at our hands like cats, but only until some point when there may be a danger that a person will grab them. Little rabbits have no such fear and always climb to their hands.
I've been doing rabbits for about 20 years. This is a hobby that benefits my family - good dietary meat. Sometimes I sell rabbits to my friends and regular customers. Often I just give rabbit meat to friends. It's still my hobby, not a business.
![imagehive1.png](

) #### I add my beloved
@archon
community as a 5% beneficiary of the post. ![image.png](

)
![imagehive1.png](

)
**Thanks for reading...** ### Follow Me For Daily Posts! Good luck and have fun @apnigrich
![](

)