Hello, my friends.
**********************************
[![](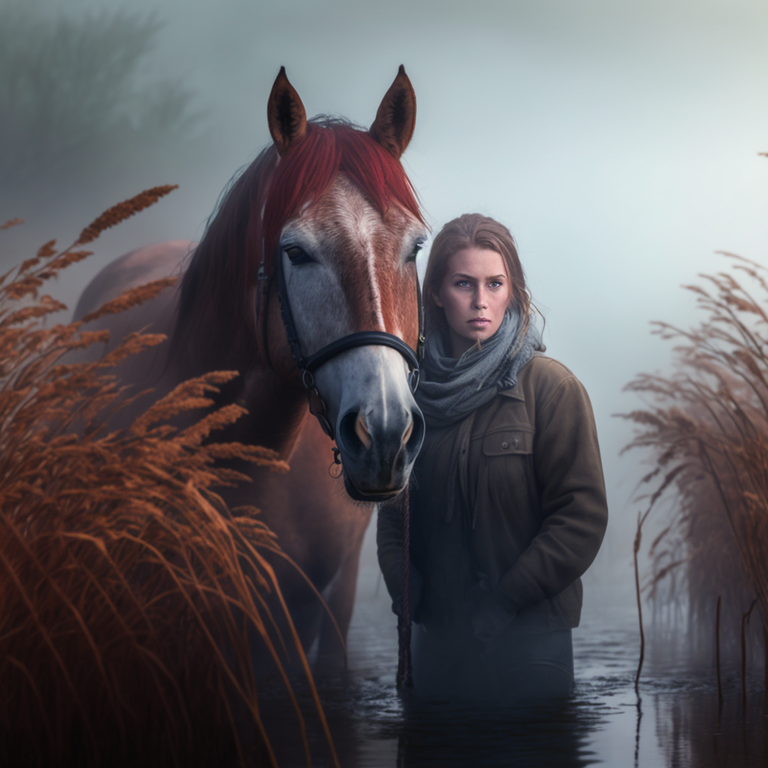 )](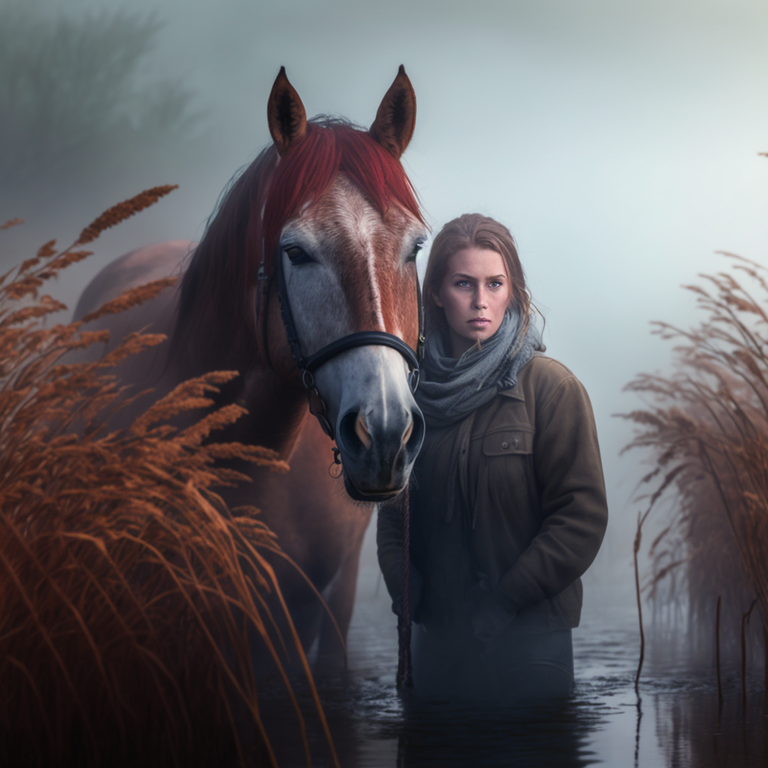 ) "This is the same photo I took 2 days ago." I would like to say so, but everything is a little bit not as clear as it seems. I took this "photo" using a neural network, using **MIDJOURNEY**. My son inspired me to do this.He used to alter his photo, his wife and daughter. I decided to make a picture based on tags. Specifically for the production of this picture, I used a rather complex combination of tags, but the main words were *"horse in the fog, river, bushes, girl, realism"*. Oh, friends, Do you all understand what I am talking about? What is a neural network and what is midjourney?
[![](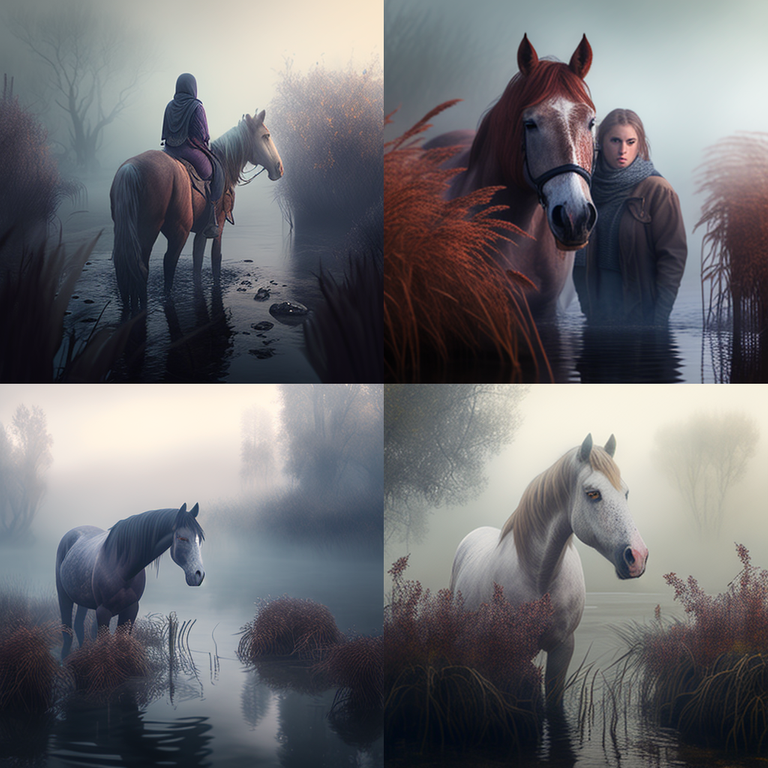 )](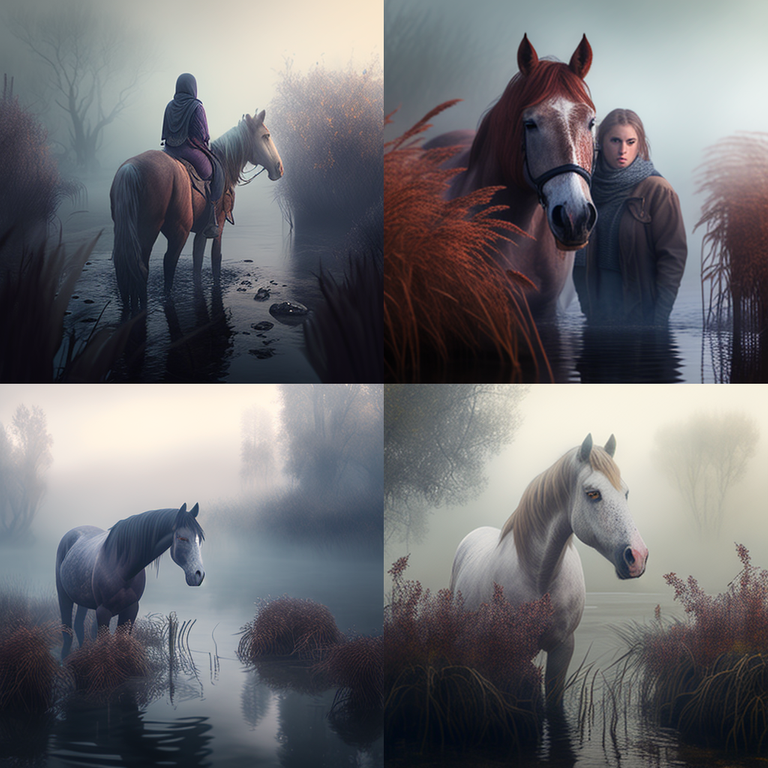 ) The very first thing we need to do is go to the website
https://www.midjourney.com
and register. To register and to further create images of images, you need to use **DISCORD**. There is an initial free opportunity to work, but there is a limit on the number of images. In discord, in the midjourney channel, we begin to enter the tags we need, on the basis of which we want to create a picture, and after a while we see the result in the form of 4 pictures. We can save it or make each picture of a higher quality separately. These paintings are saved in our personal account on the midjourney website. And from there we can save them already on an external medium.
[![](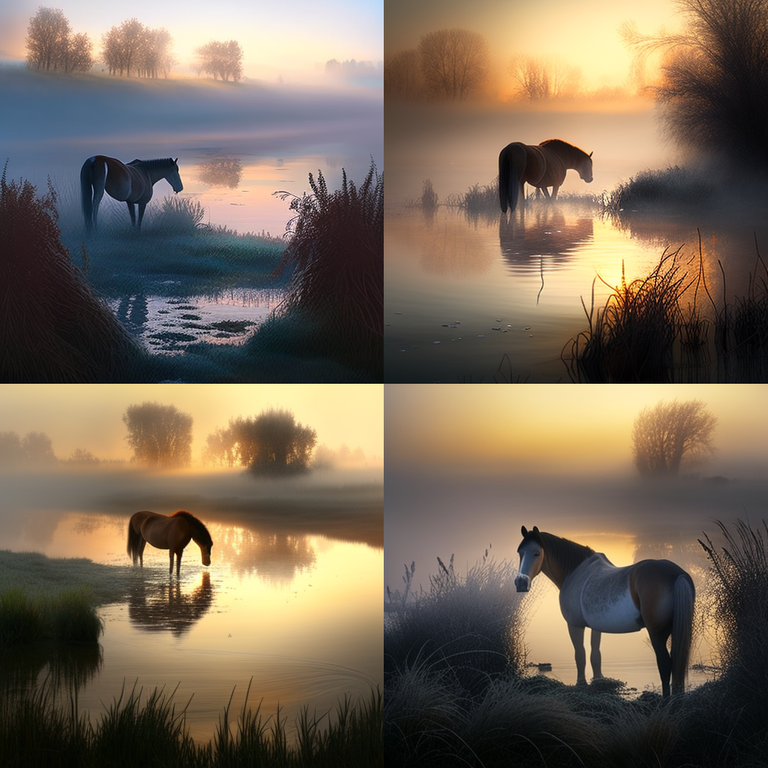 )](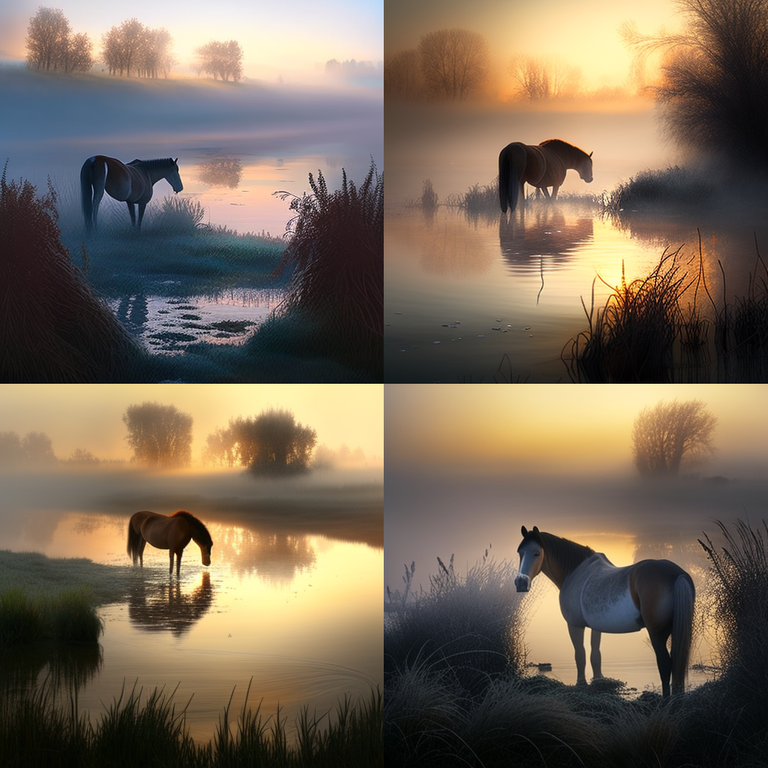 ) These were the very first paintings I made. Just - ***fog, horse, river, small bushes***. I showed them to my family and only my son realized that these were not really real photos. My colleagues at work said - where did you take such cool photos? People just don't understand that such a thing can be done now just without leaving the computer.
[![](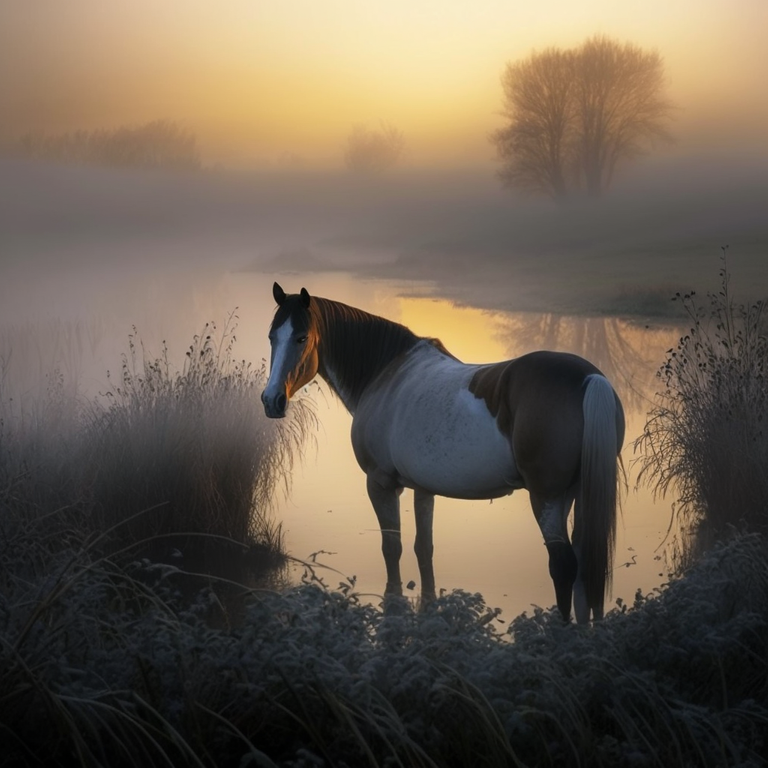 )](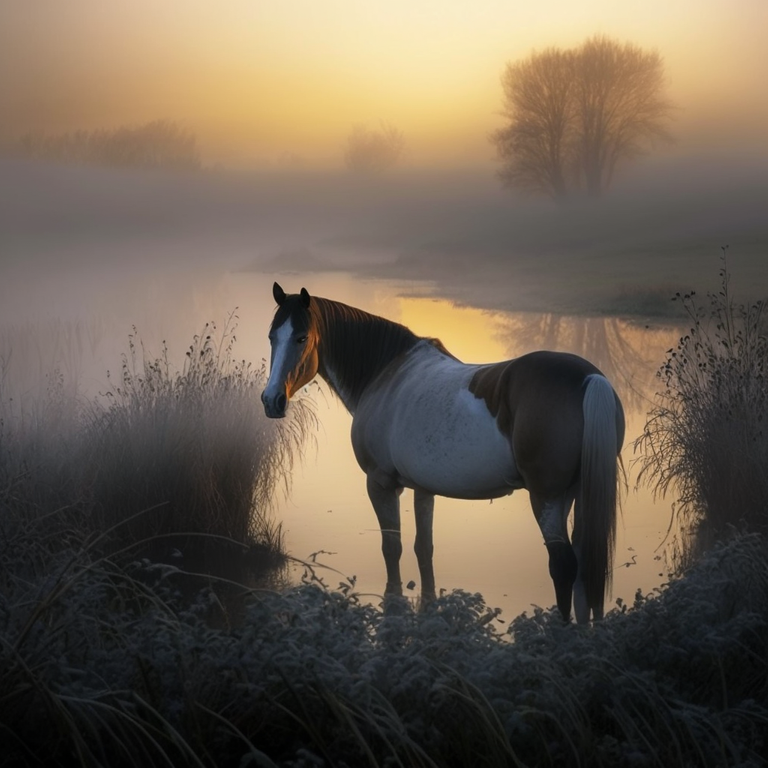 )
[![](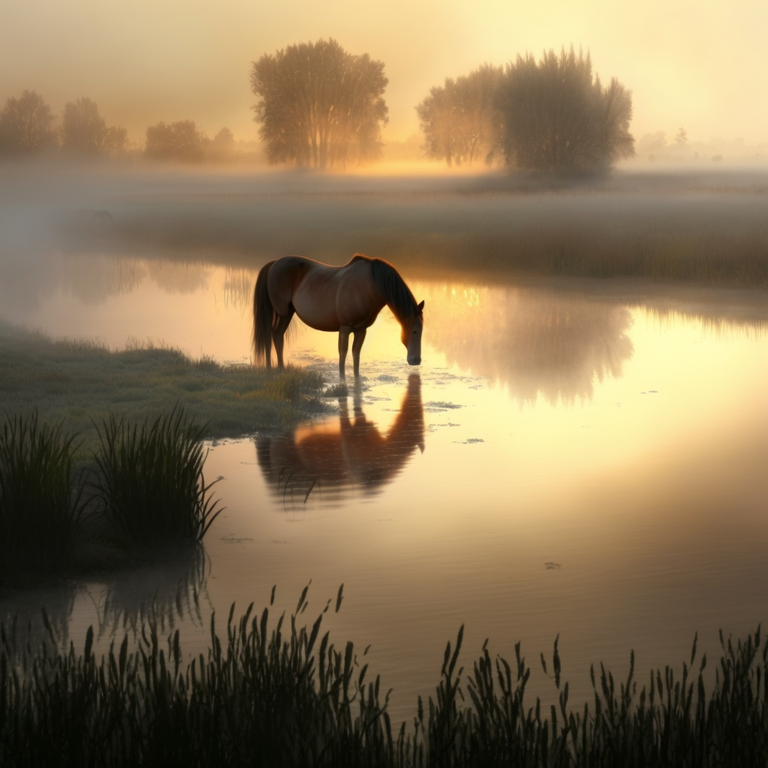 )](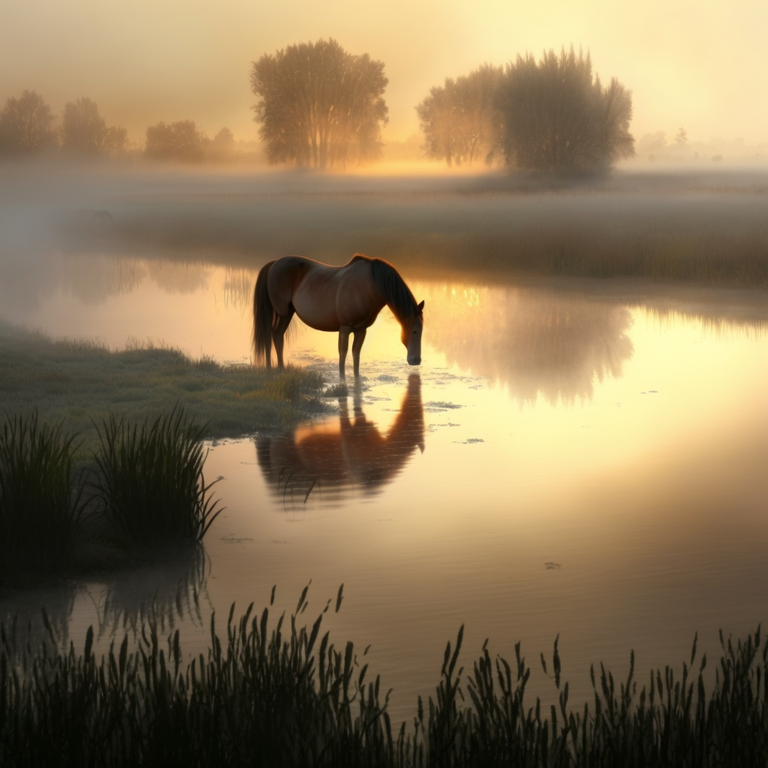 )
[![](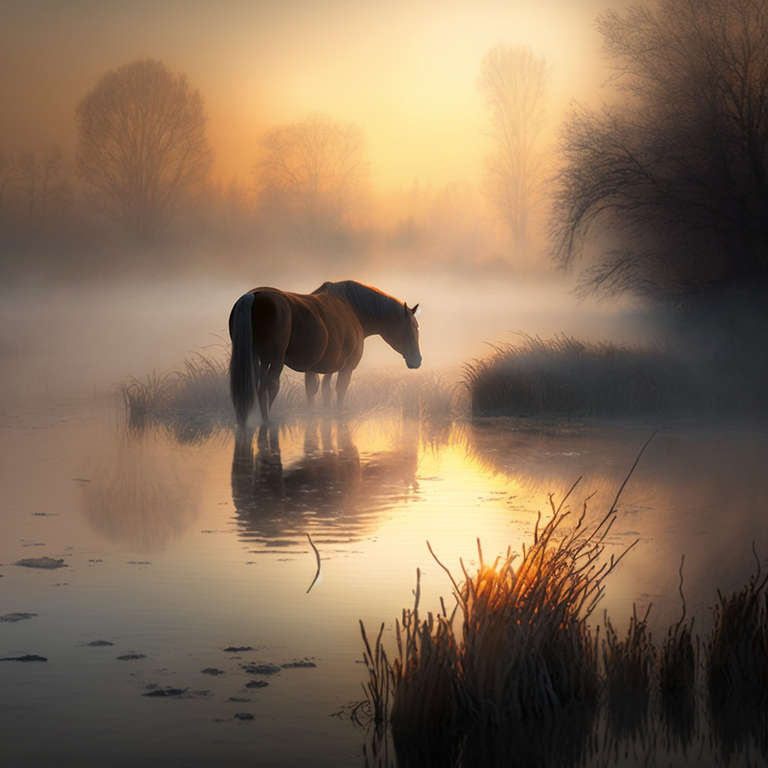 )](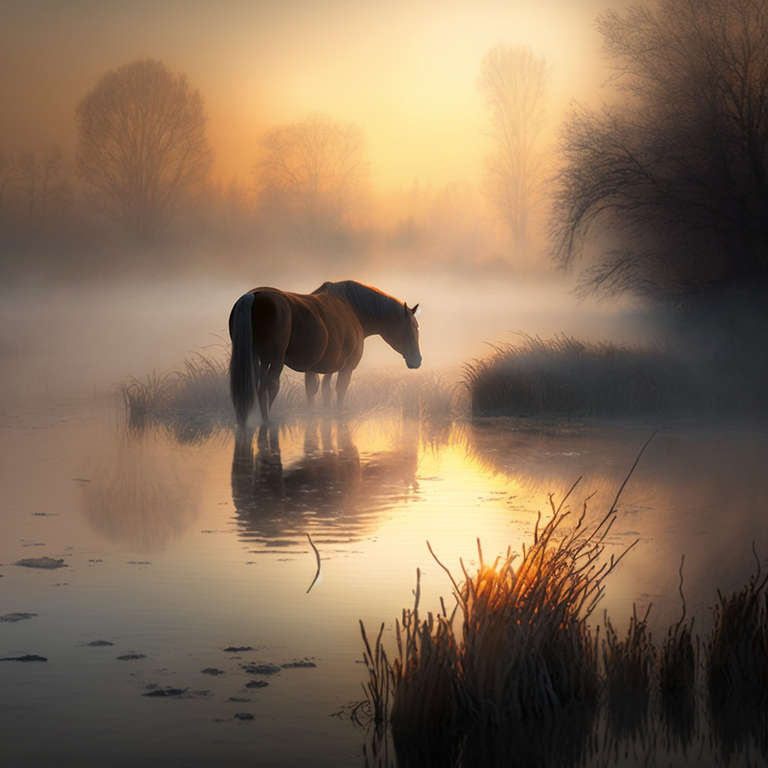 )
[![](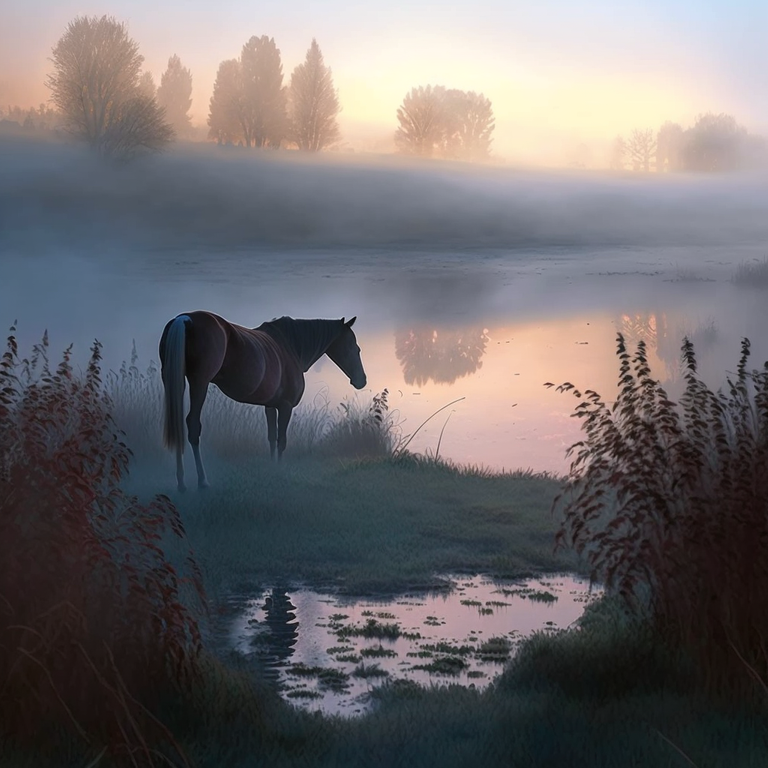 )](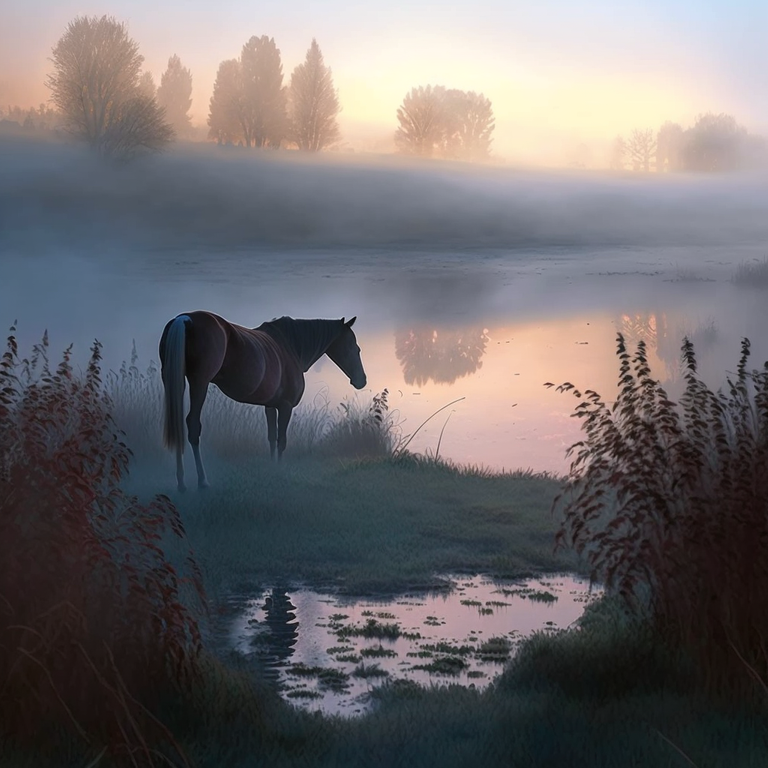 )
[![](
)](
) And if I add the *moon*? That's what happened after that.
[![](
)](
)
[![](
)](
) I decided to go further and add new words: *castle, car, fish*. A bit of a brain explosion turned out.
[![](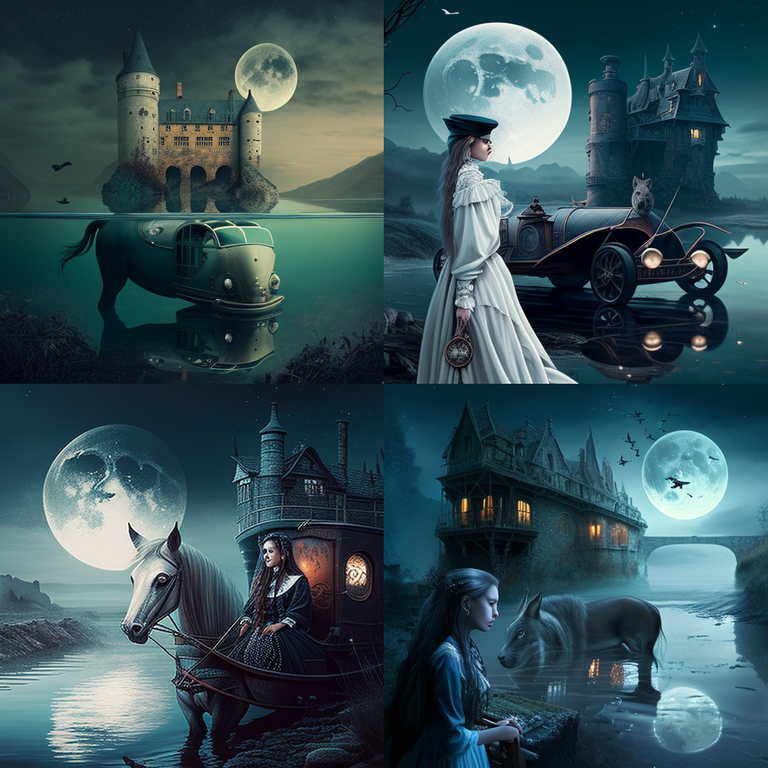 )](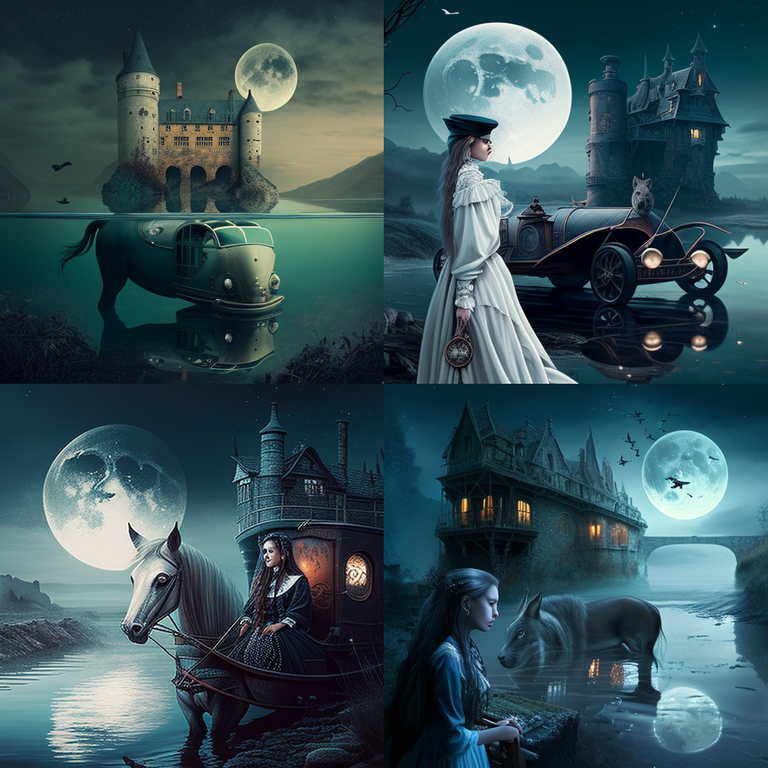 )
[![](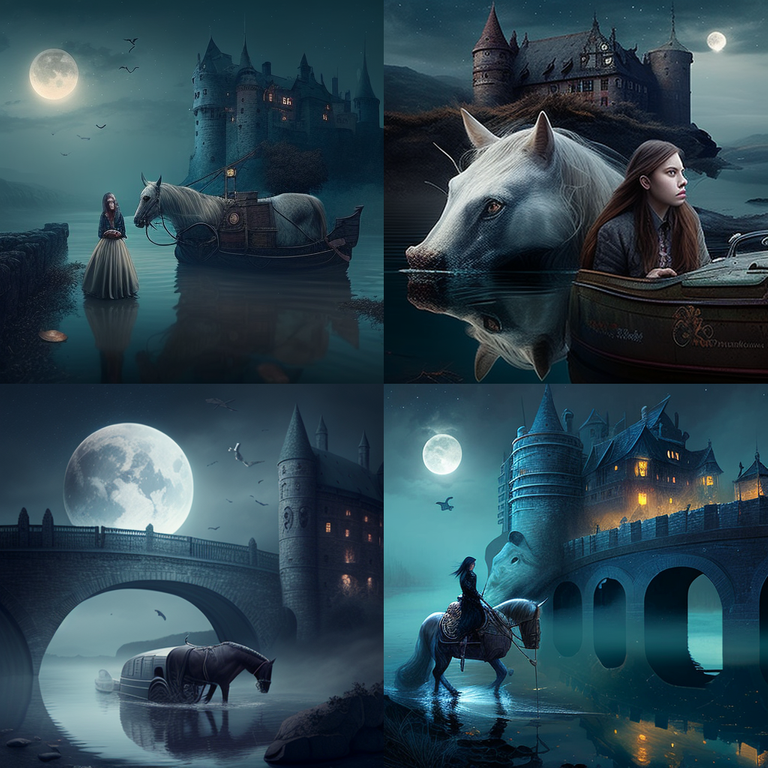 )](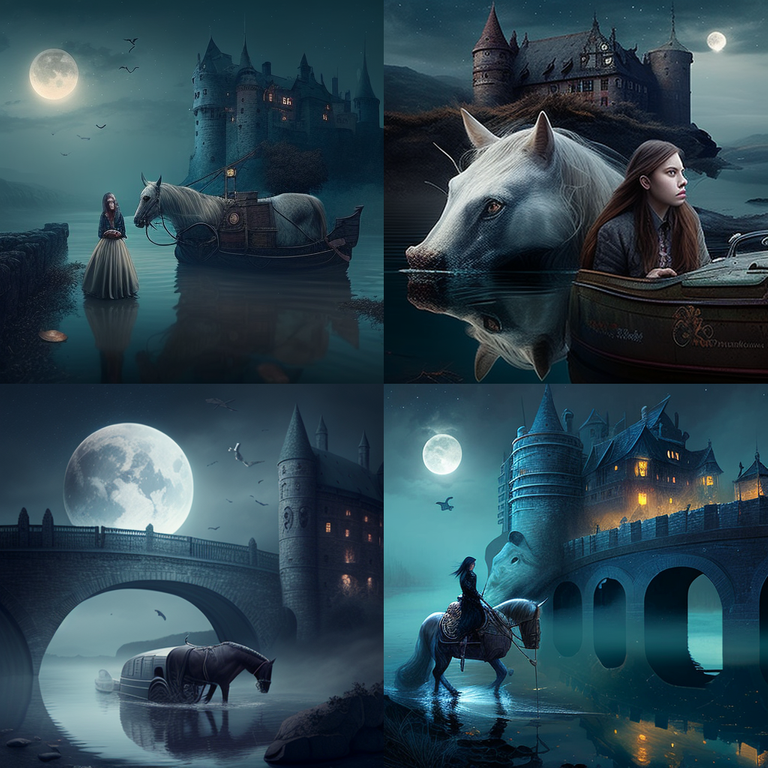 )
[![](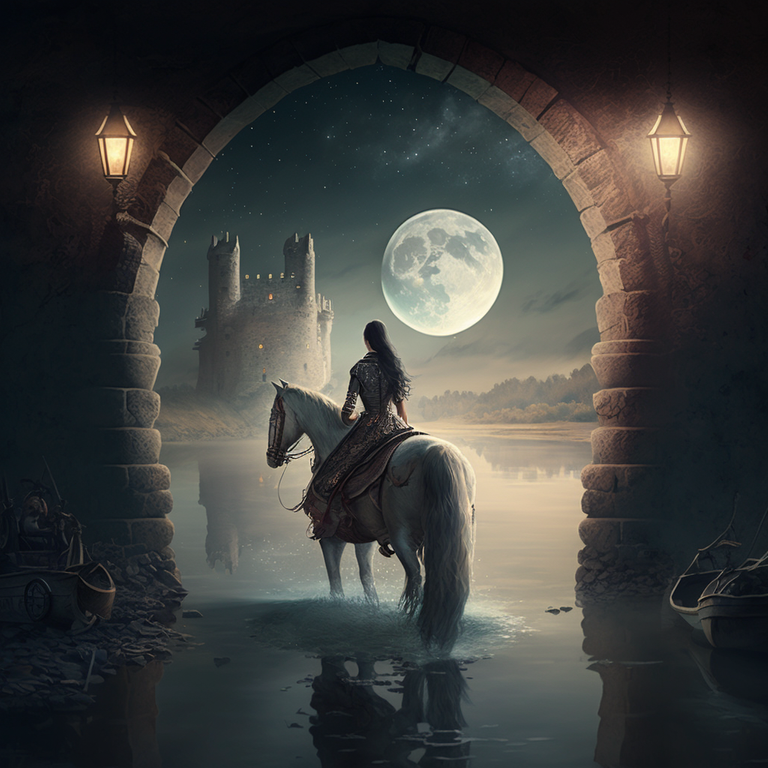 )](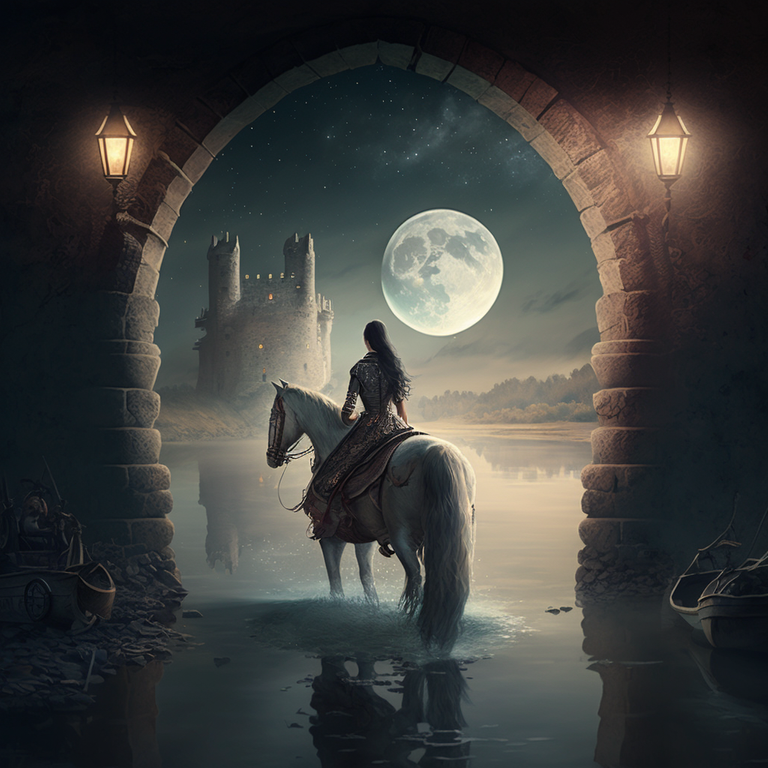 ) This picture turned out very well in the fantasy style and can even decorate the cover of some book about the Middle Ages of parallel worlds.
Friends, what do you think about what I showed you? Was this information at least a little useful to you? For myself personally, I think I will continue some experiments. Ahead is the processing of my personal photos.
Discussion of neural networks in the media has increased since the beginning of this year. Even our President Putin said something about the fact that Russian programmers need to master this sector of knowledge. The artists started talking about the fact that now their paintings are being used to create new paintings. We understand that the Universal Mind does not paint pictures from scratch, but takes quite real paintings and photographs to create its works. Chatbot **ChatGPT** made a splash even among programmers! He started writing program code on demand. What's it? Is this the beginning of a real ***Artificial Intelligence*** that will kill Humanity? ![imagehive1.png](

) #### I add my beloved
@archon
community as a 5% beneficiary of the post. ![image.png](

)
![imagehive1.png](

)
**Thanks for reading...** ### Follow Me For Daily Posts! Good luck and have fun @apnigrich
![](

)