Hello my friends.
I'm not a wizard or a magician, I'm just learning to be one.
---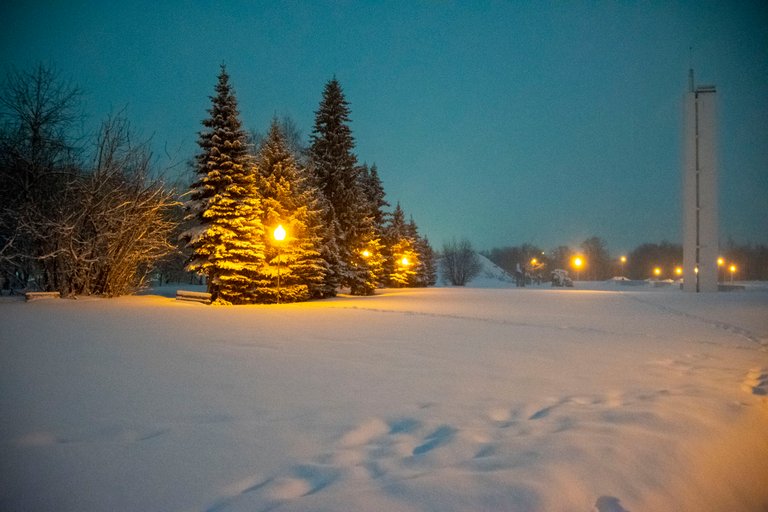 "You took out your camera again. Let's get into the car faster, very heavy snow and wind," my girlfriend said something like this when we left the former Palace of Pioneers, and now it's called the Palace of Creativity, and the word "Memorial" is added.
The clock showed about 18:30 and the weather was really very nasty outside - sleet and wind. But it was Friday and such weather could not overshadow the wonderful feeling that we have 2 days off ahead and do not have to think in the morning that we have to go to office.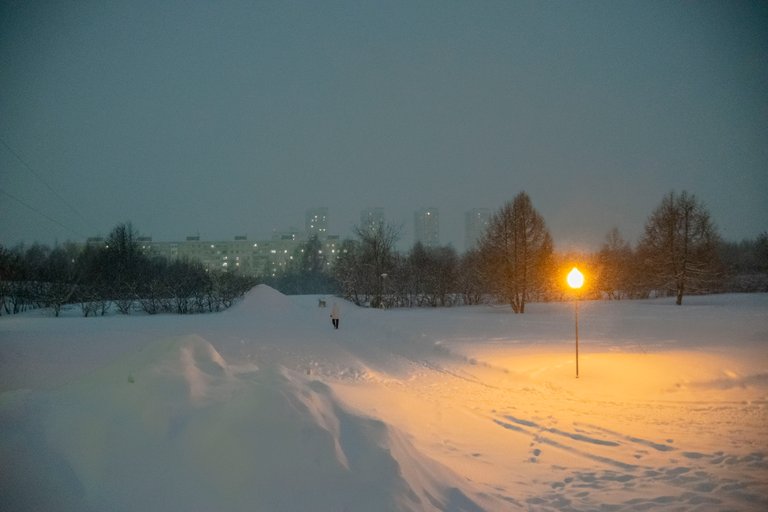 Four houses in the distance in a snowy haze. How glad I was on Friday that I didn't have to go there on Saturday morning. But this morning, on Monday, I was already driving in the direction of these houses.
There was a terrible snowstorm on Friday night. It started in the evening. My car was like a snowdrift when I approached it. The snow stuck to the car like glue and didn't want to come off. Can you imagine, friends, what happened in the morning? Snow-ice shell on the car.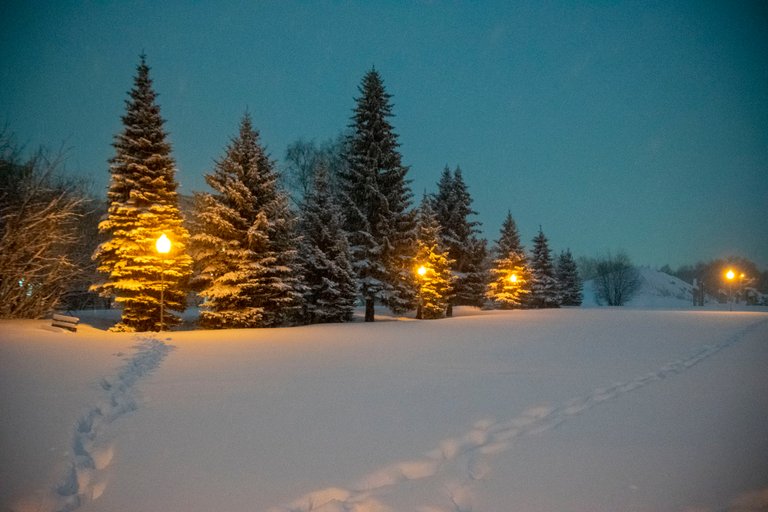 "What did you see there? It's just fir trees." - This is my girlfriend telling me again. Yes, these are fir trees, but they are not simple, they are blue, lush and illuminated by lanterns.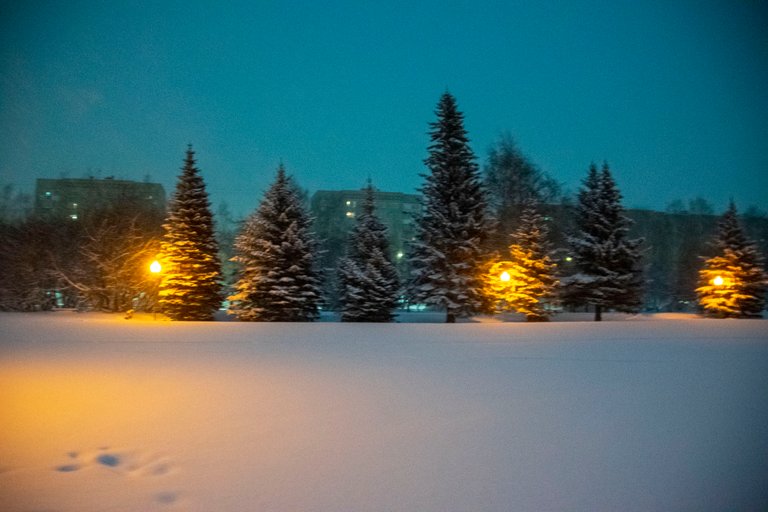 That day I realized once again that I needed to walk alone with a camera. My beloved girl does not understand the beauty of communicating with nature, with the environment through the sight of a photo lens. I recently told her about artificial intelligence and the fact that you can make beautiful pictures on the Internet, but she said that she was more interested in the industry of bodily beauty than such pictures on the Internet. Or maybe I should look for another girl so that our interests coincide?



I wish everyone happiness for life and good luck for every day.
@alechi