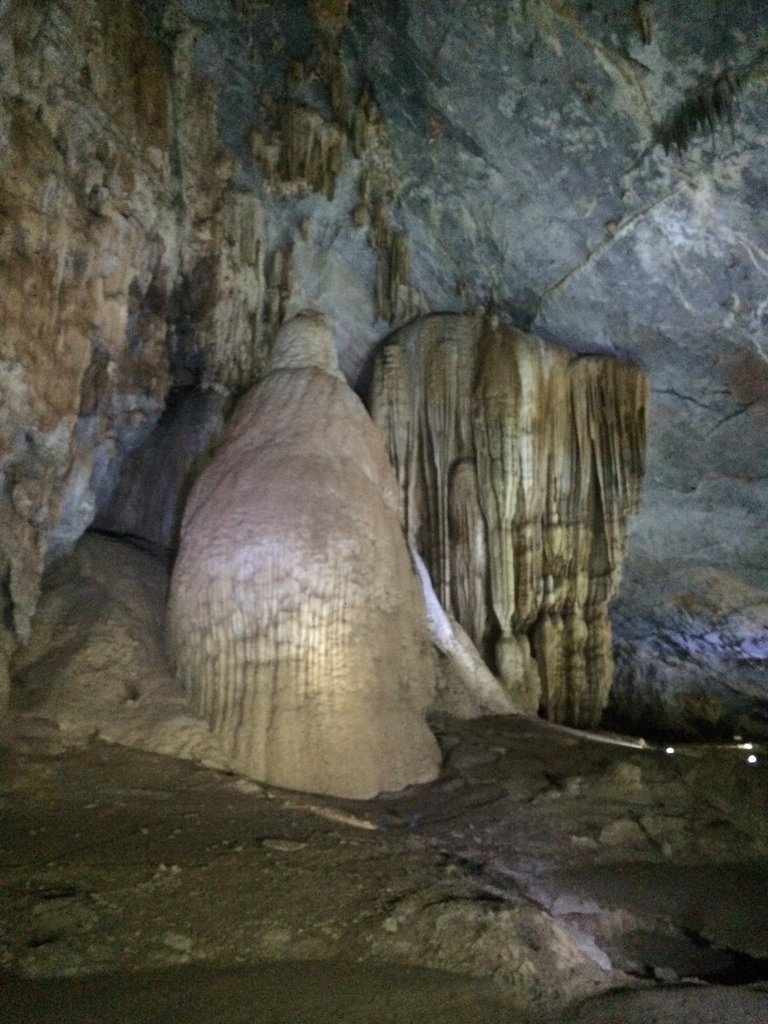 The lumped mound of a billion drips created, which would take an a team of ants months, and mounts, so pretty that it shimmers in this hallow place of thick sound.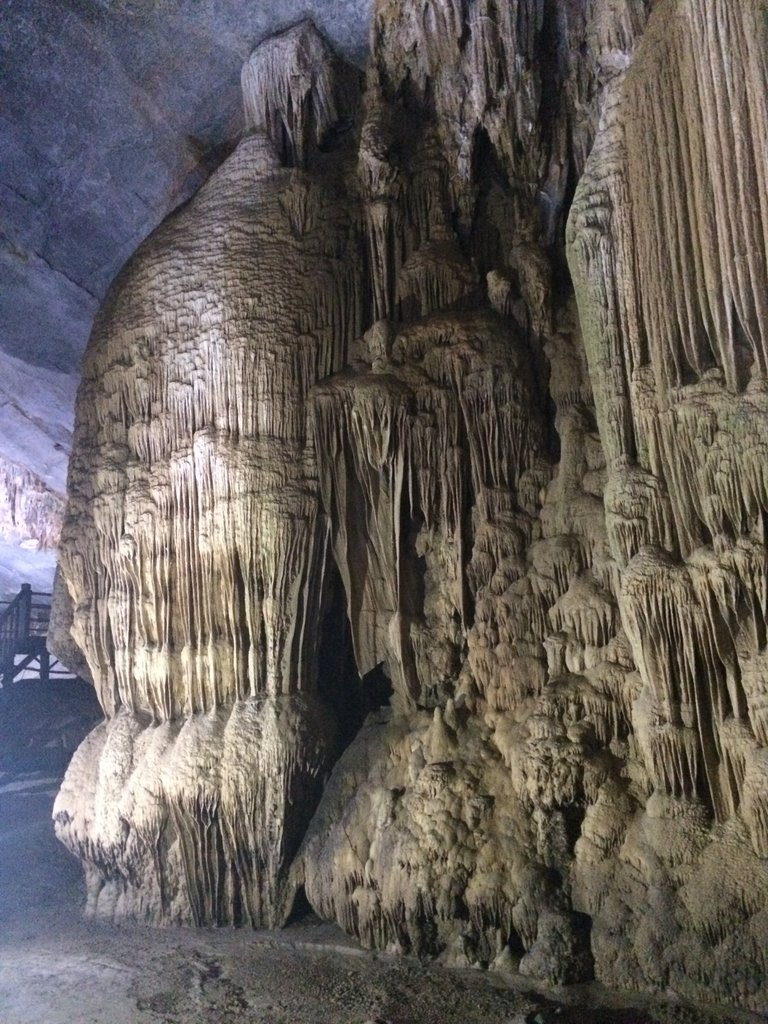 The hanging drips held fixed in place are more then a wonder, they are a questions of how this place happened. How it keeps on happening. Perhaps this action of a small water trickles down and will eventually fill in the place so there is no room to walk around.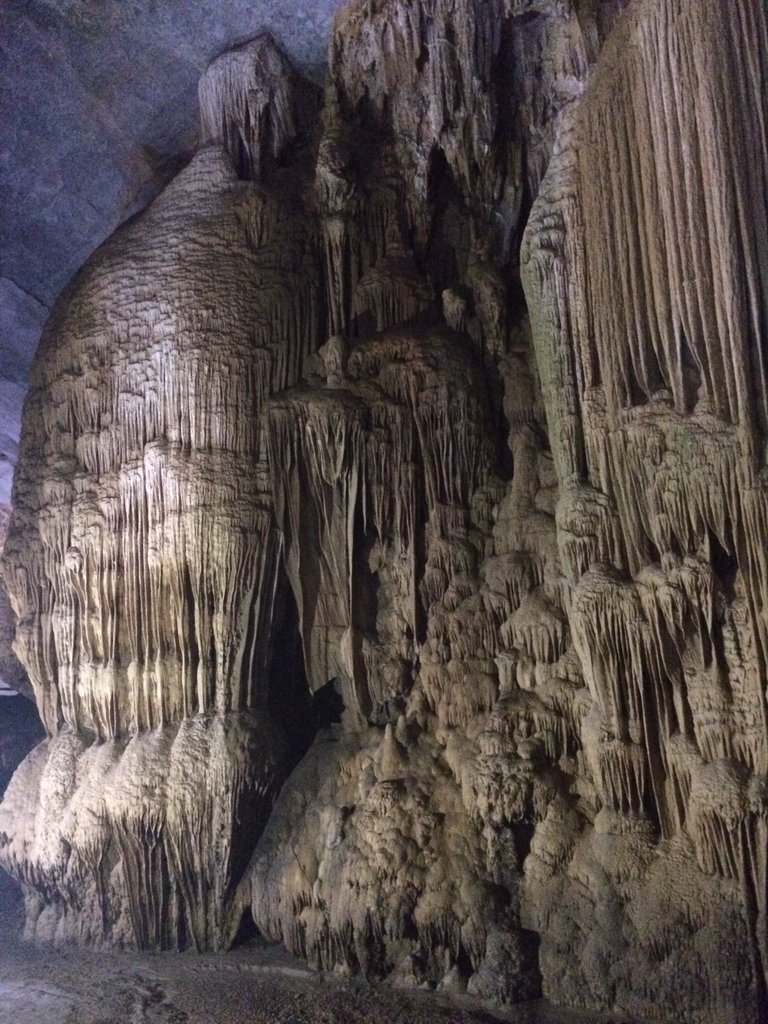 Here is another slight shift in angle and a different hue of what the lights shine through.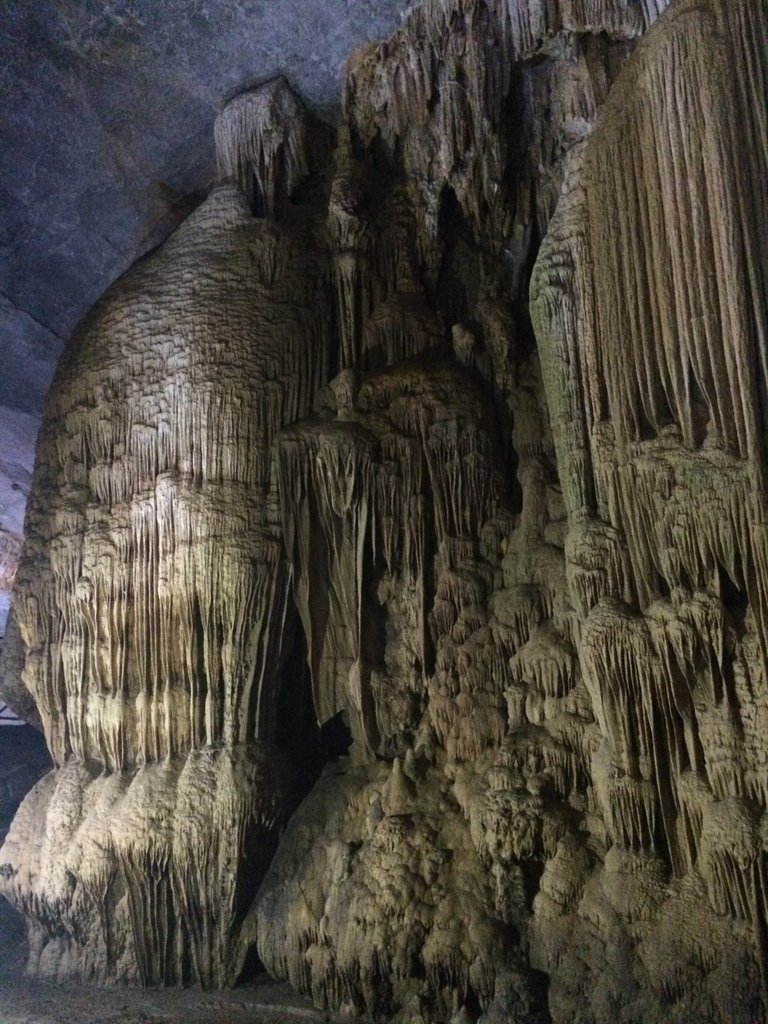 The more green in this lighting makes the angle of the solidified drips seems like it is moss, but this is not true.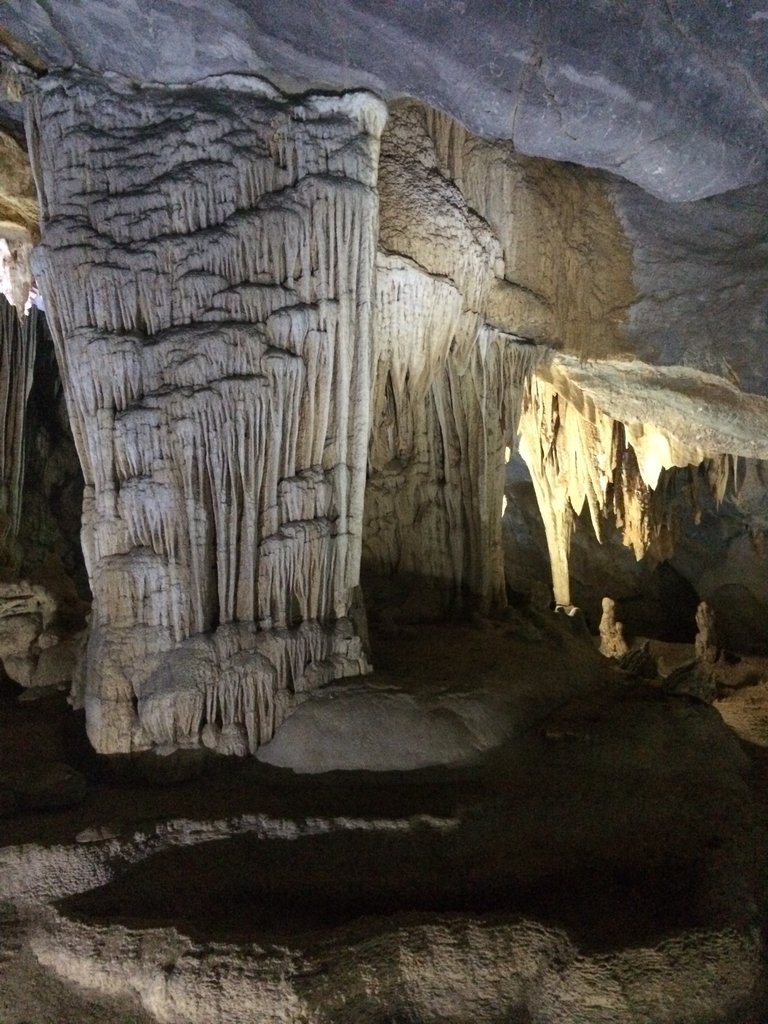 Now we see purple in a different form. Same same but different. I wonder what grows on top of this place that makes the minerals leach through.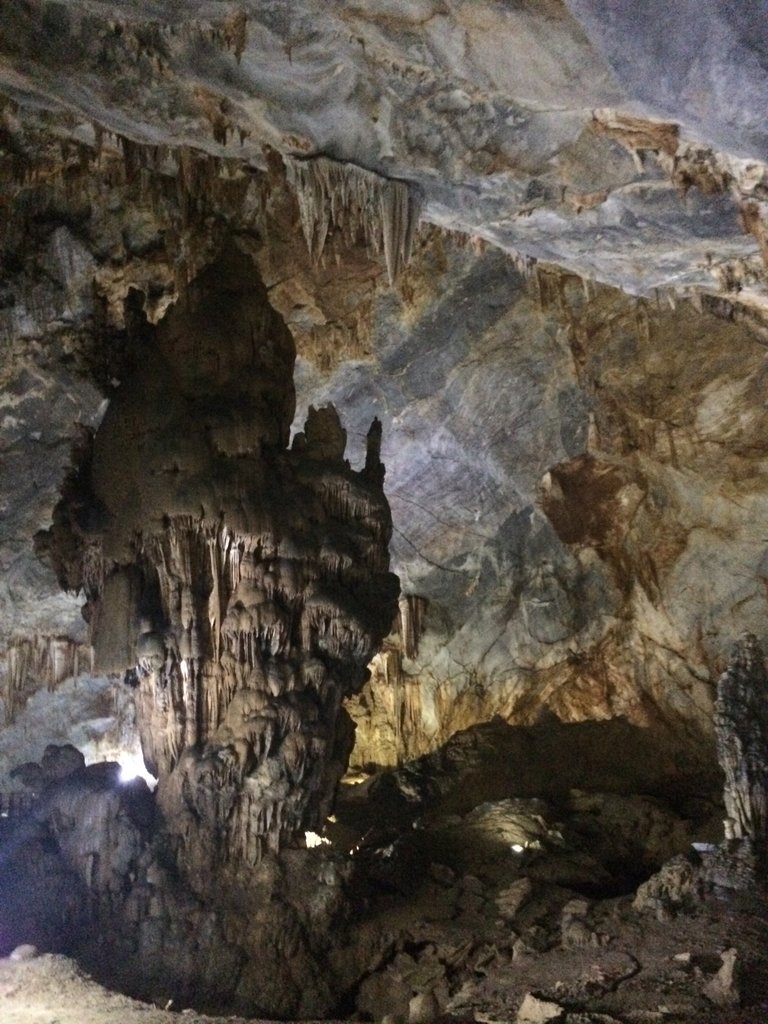 It is as if this picture is taken upside down. But I assure you it is right side up, what ever that means. Notice the golden roof and the silver threads that strip through the place. Nothing drips there, perhaps this is mistake view too.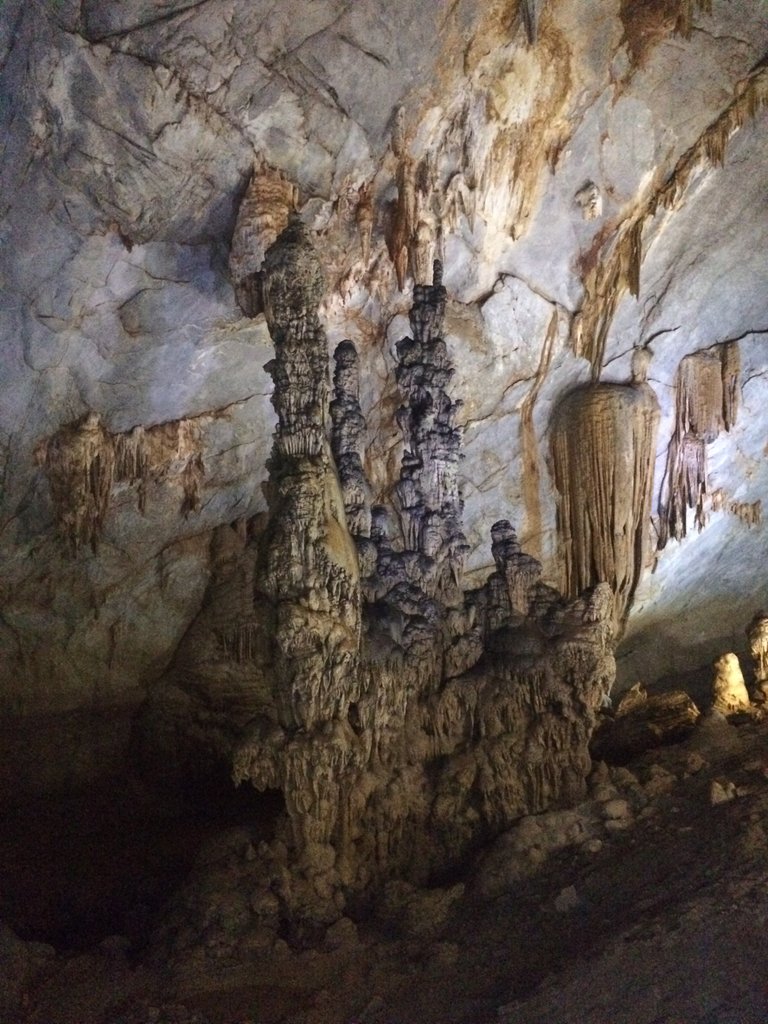 Need I say more, it is as if they are coming thought the floor. That the stalagmites are coming towards each other and meeting some place in the middle.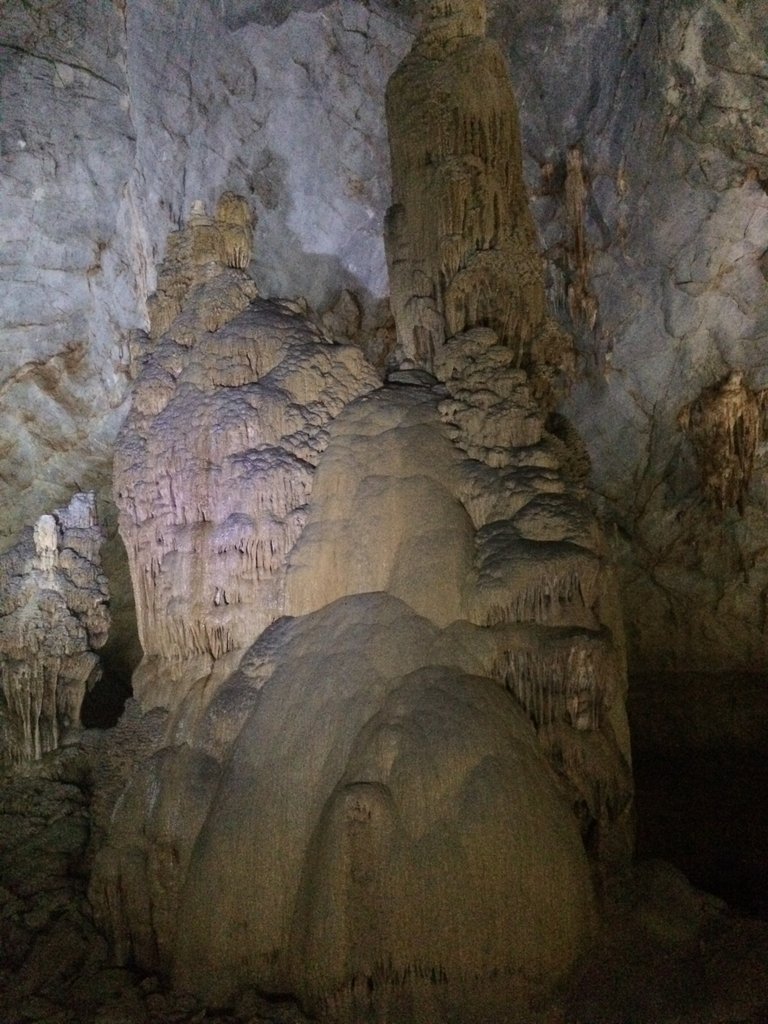 Do you see the purple that is cresting on the left side of the now rock?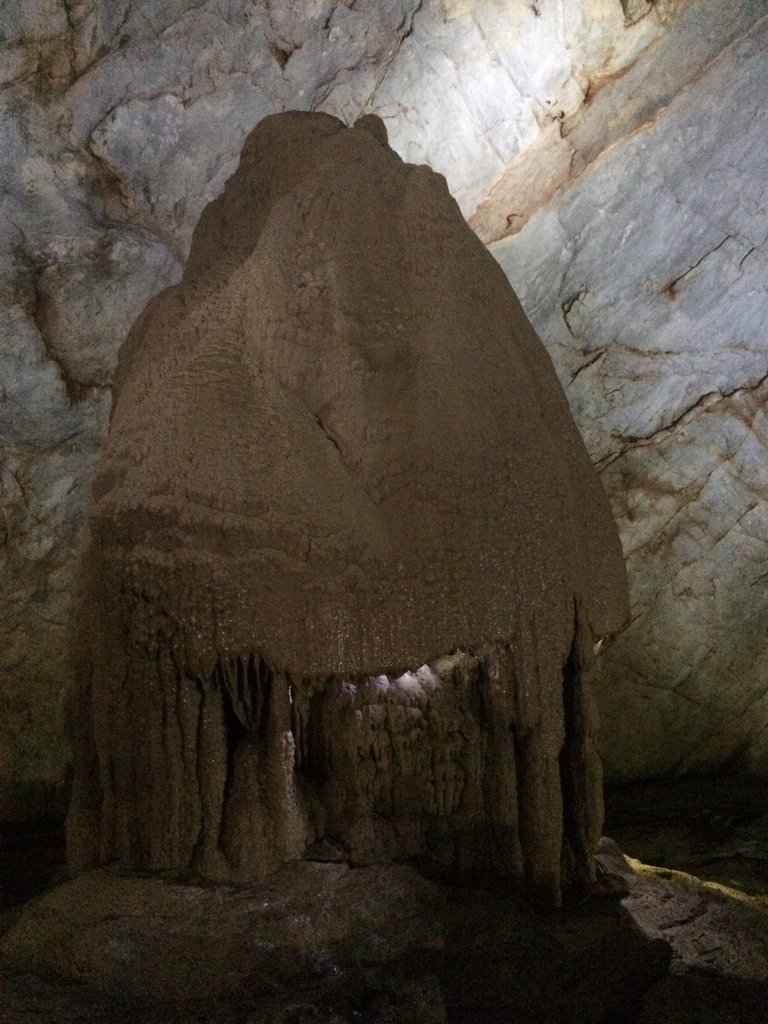 A big wet mound coming up from the ground as the water build, as it trickled down. Spreading that which is out now into a formation, stalactite, from the ground. Jelly fish like...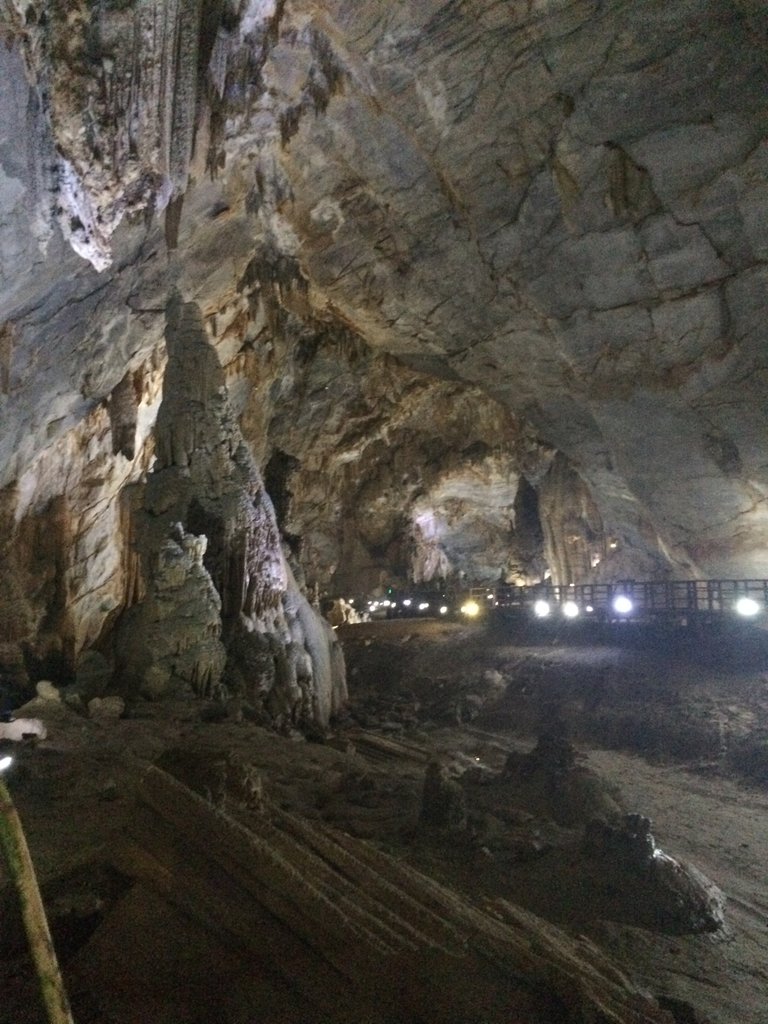 Here is a sense of what some of the walkways are and how high above the cave held above head.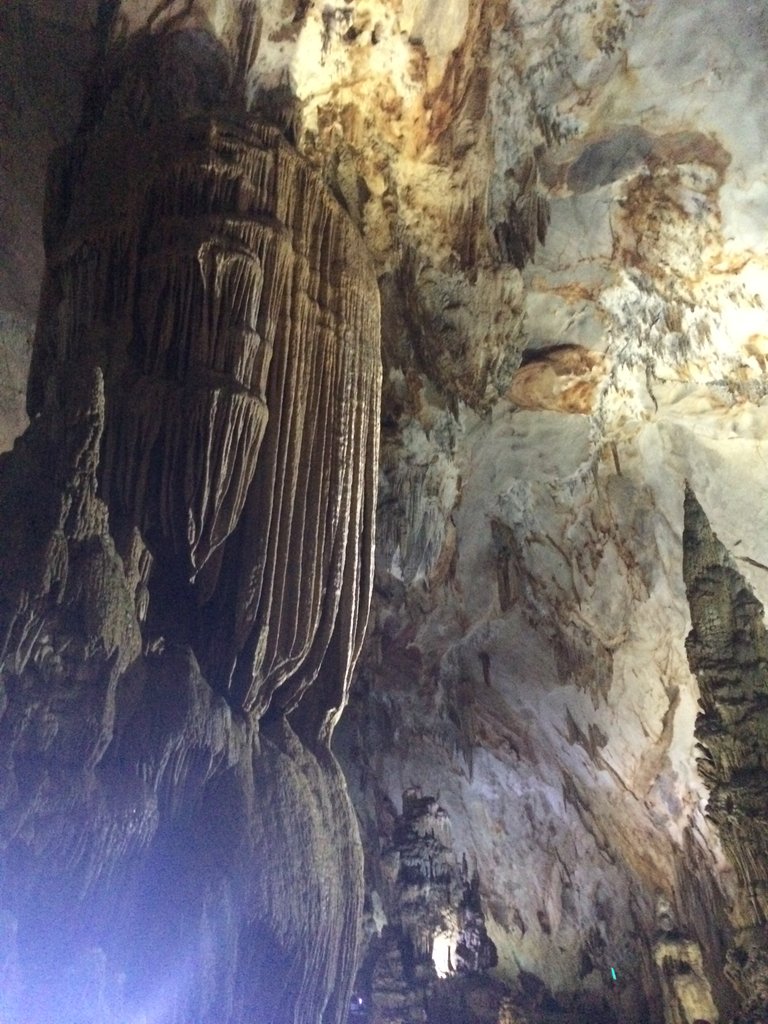 Ominous and hanging there is more at each turn. Never mind how much this place costs it is worth a day tour.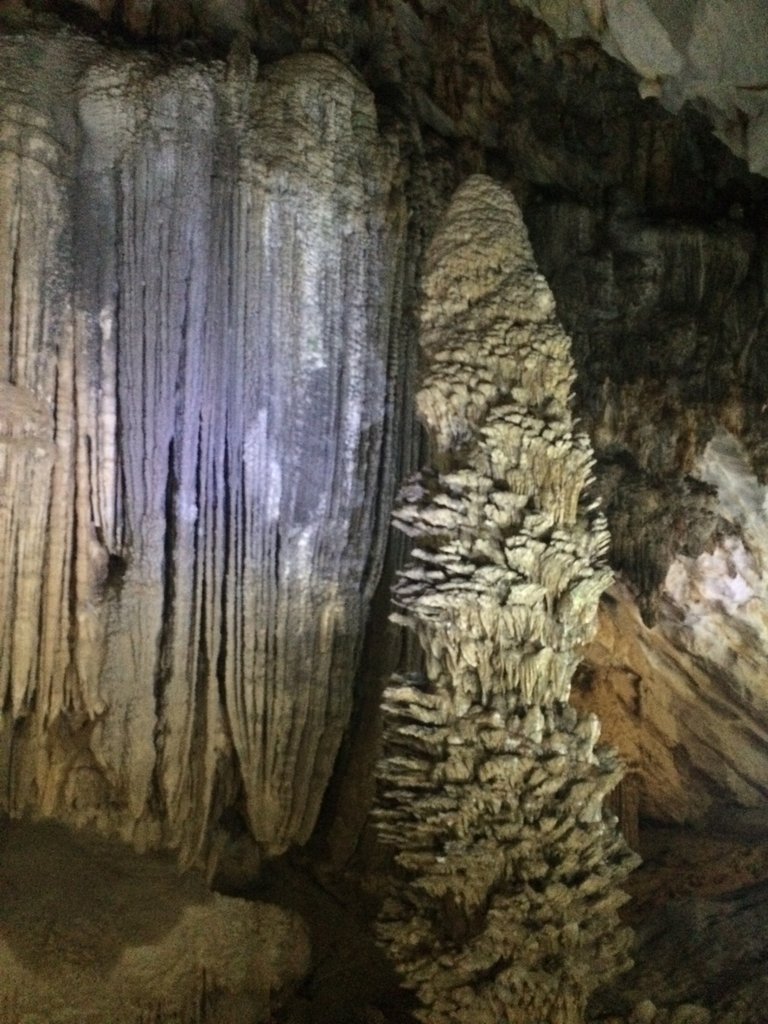 Fungus growing or tricks that in constant flowing. Drip by dip this rock is growing.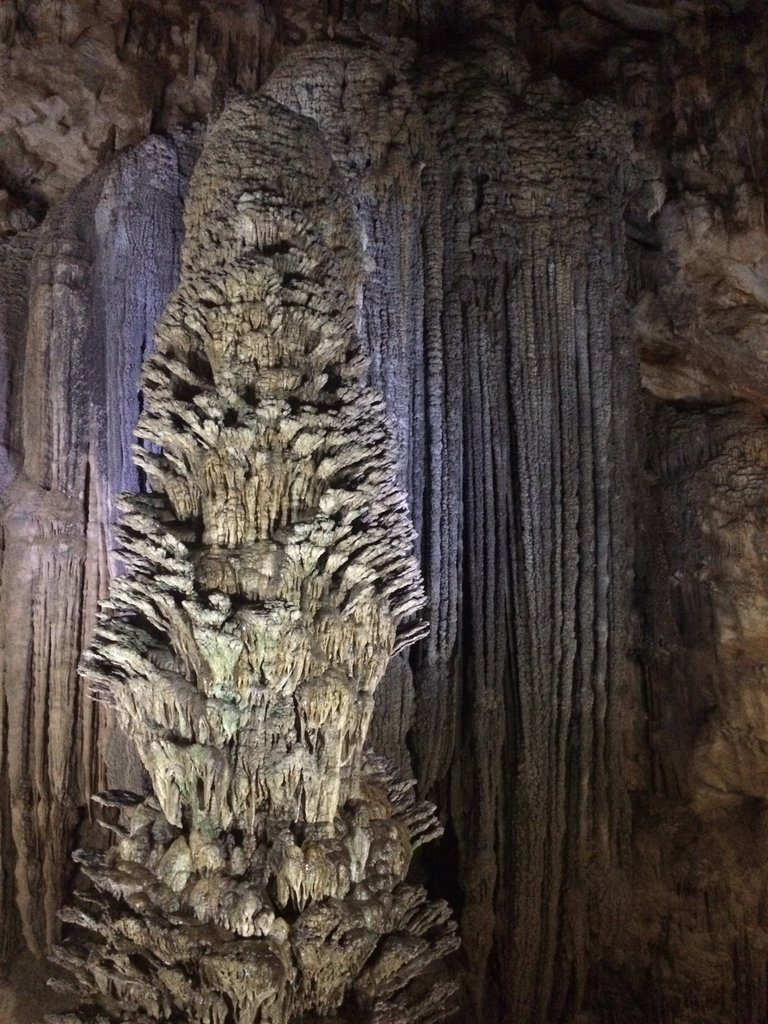 Magnificent.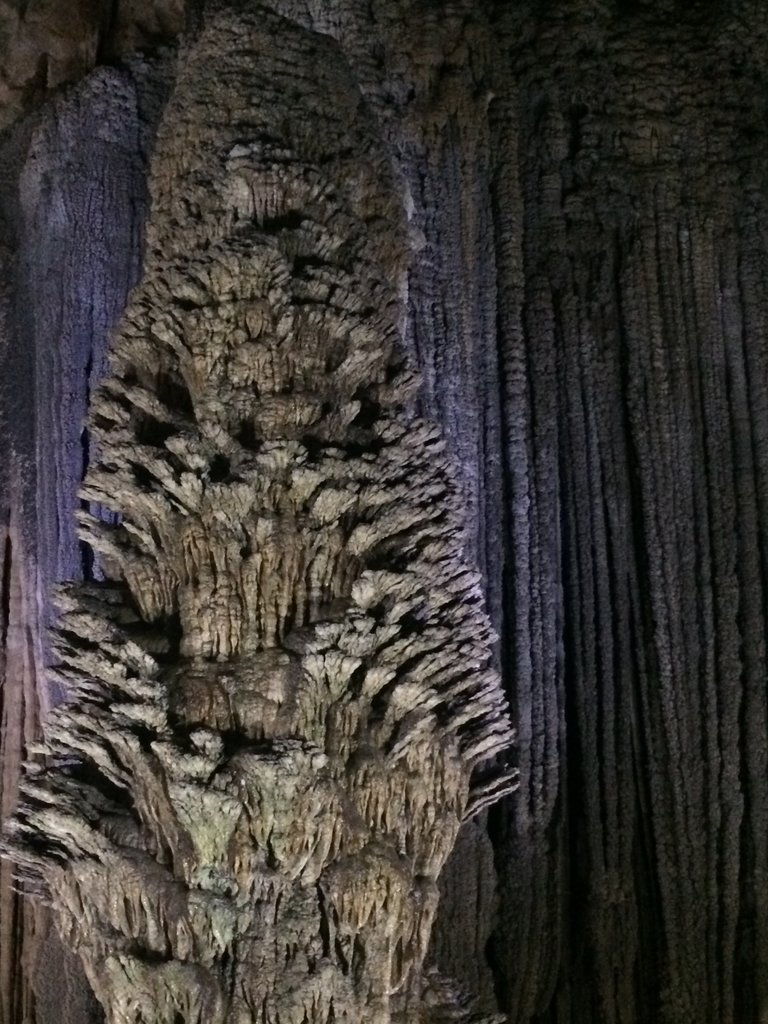 Lets get in for a closer look. This place is aww inspiring. A wonder of how it all functions and how it all takes form.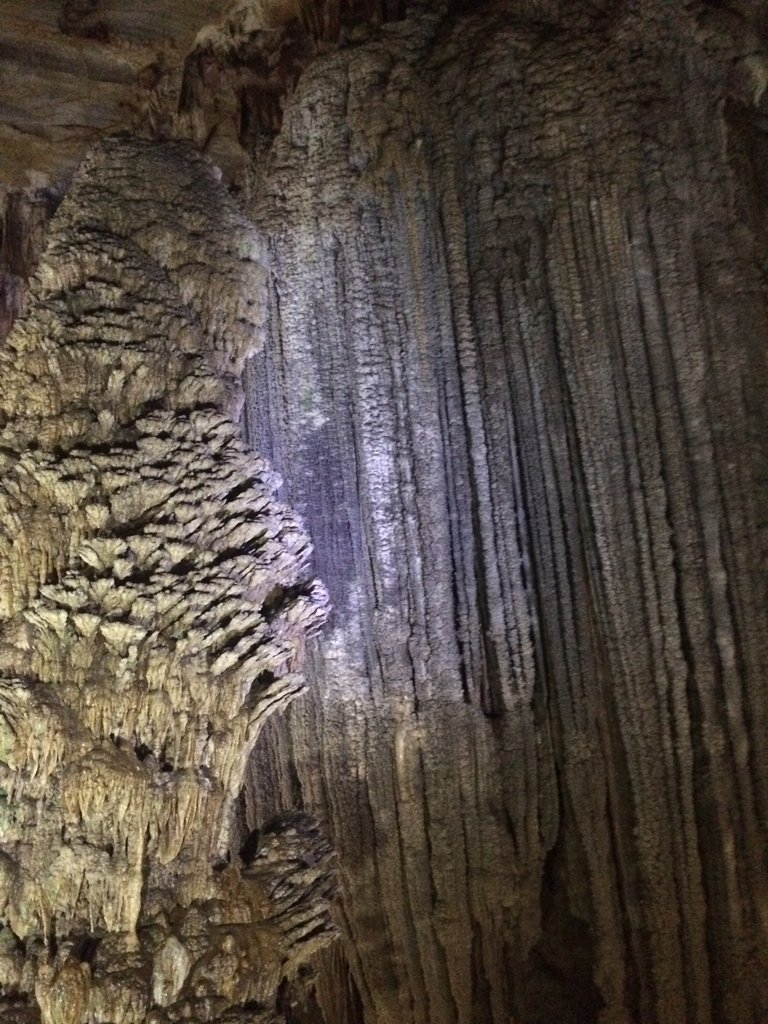 That about wraps it up for now. So many pictures to go through , these are the selections for show. Let me know if you want to see some more.
Thanks for sticking around, getting dirty in the ground while seeing the beauty of a place that took me millions of years to see.
===> Water cuts rock, eventually, as it build rock from that which it has cut elsewhere, culminating here, now there.
Thanks for having a look at Paradise Cave in the town of Động Thiên Đường in, Vietnam.
Check out Pinmapple for my map of places that I have been and will go back to in time.

Thanks for supporting Original content.