How quickly the road turns, as it turn off the path to get tot a place where dinner shall be had.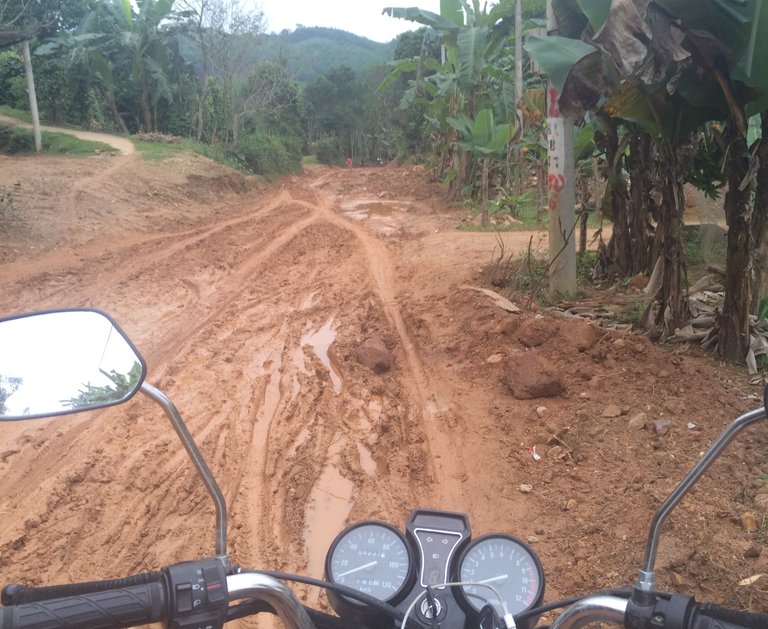 A mud slicked road that stains the very chrome and all that it has to do it touch it, stain it and make it muddy for too long. This place is amazing I hear, I must go for this meal that must be had. I need the fuel for my body tank and the adventure of a non mud flapped street road wheel cycle on mud slick as slime shall be fun.
So I make the trip and try for the top the very best that I can as I sip and slide a lot. A few in the party fall as they do and each step of making my way there is what has to happen too. I miss the mud but get splashed and sprayed by all those the go ahead and spin wheels.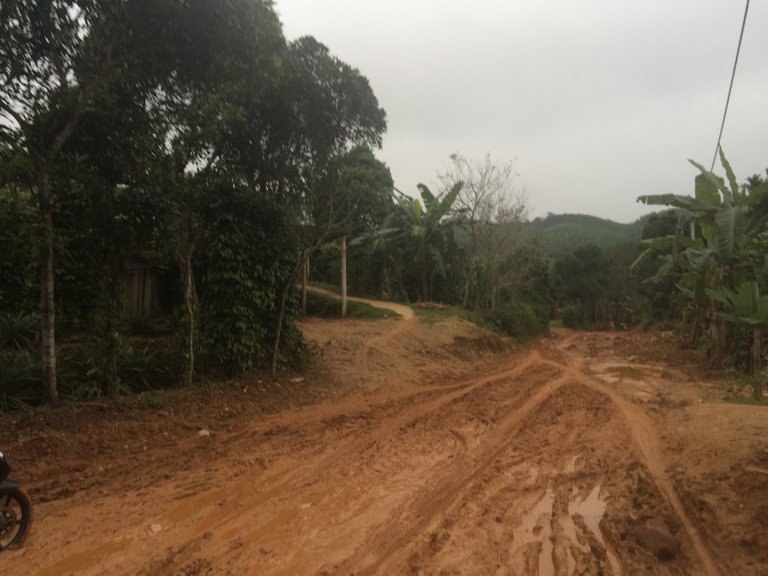 Which path to take , which way to go, the easy way is up the hard, to sliding down.
Not because of right now but because of coming back this same way will post many problems and many obstacles in the way. A full bellies is the issue as most will be tired and less able to move as we eventually have to get back. But that is for later to deal with, now it is time to go and find the place to east as seem by this blurry picture of moment on the slick street.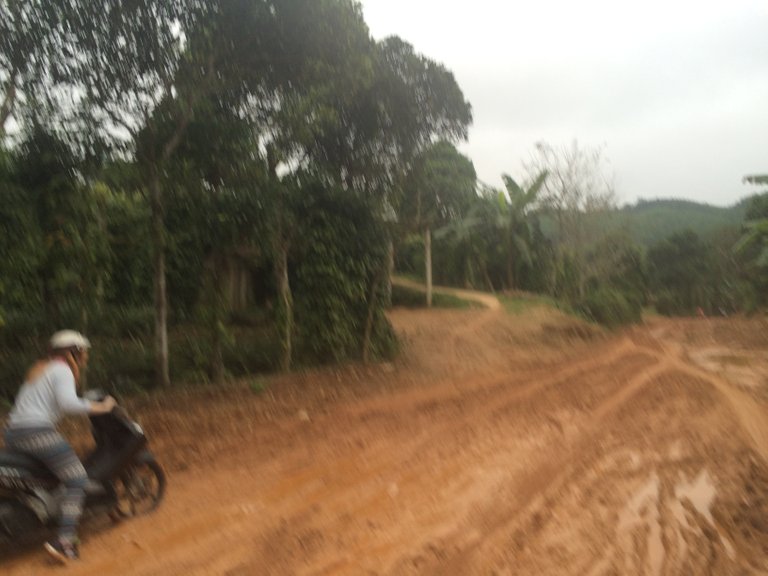 he next shot is much better and show how difficult and rutted the road is. Ride the rut because the high side will not be tolerant of a motorcycle tying to high wire it.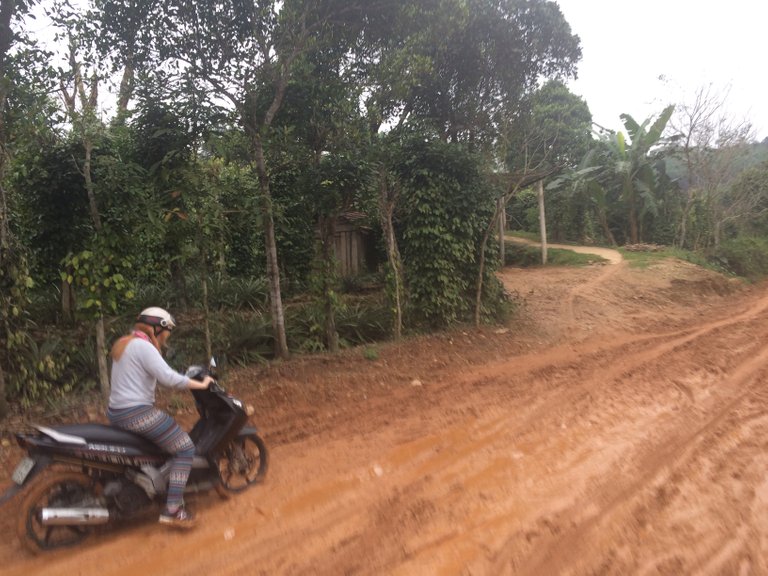 The ruts can bee seen as the back tire is buried down below the line of which one must push to go.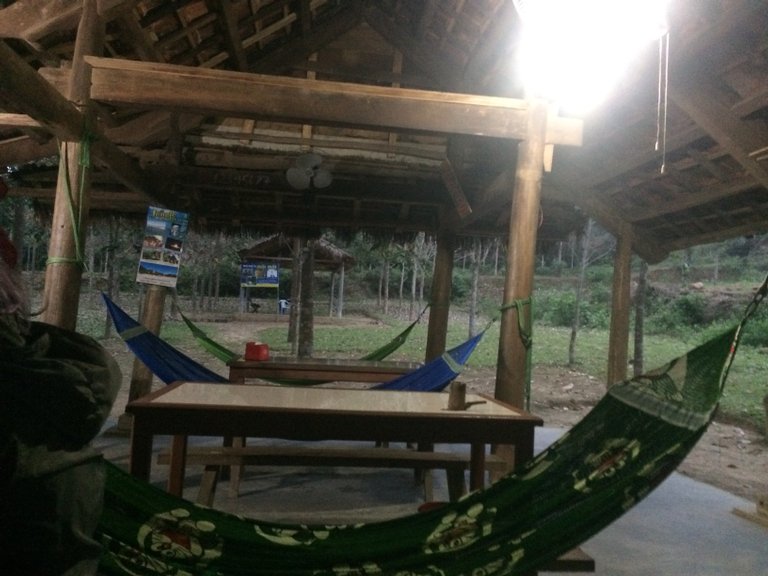 The place where we can eat and rest as the time clicks by and the sun goes down. Waiting for a meal home cooked for us to enjoy.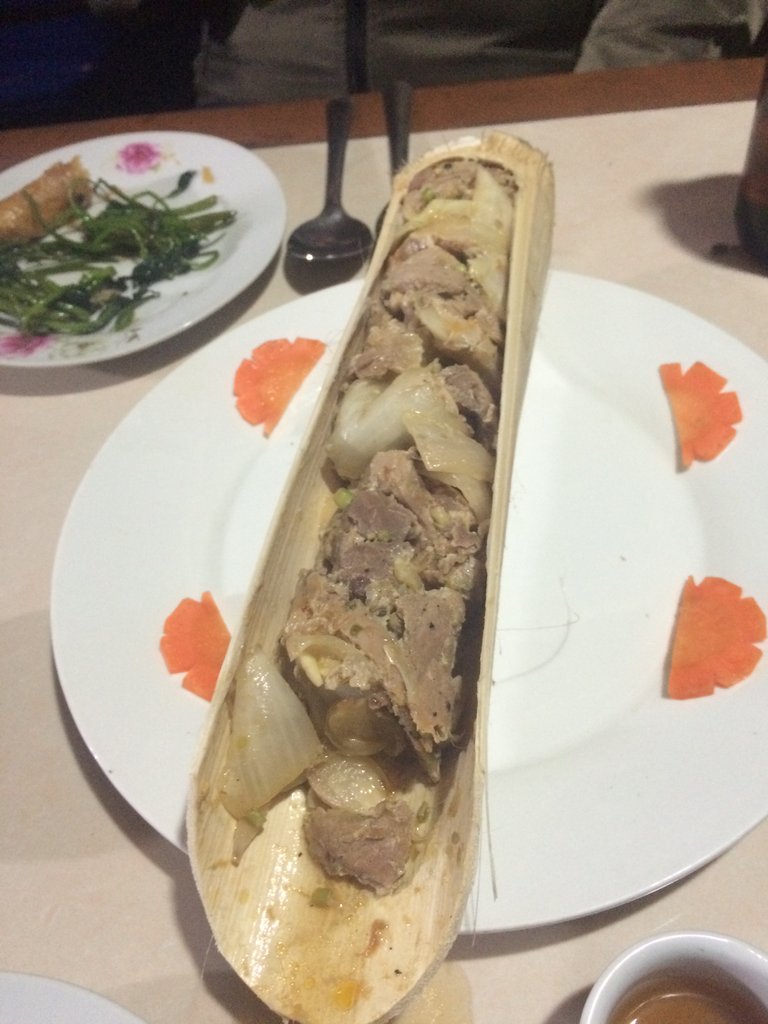 Cooked chicken stuffed into a bamboo shoot, cooked on the fire and ready to not taste like soot.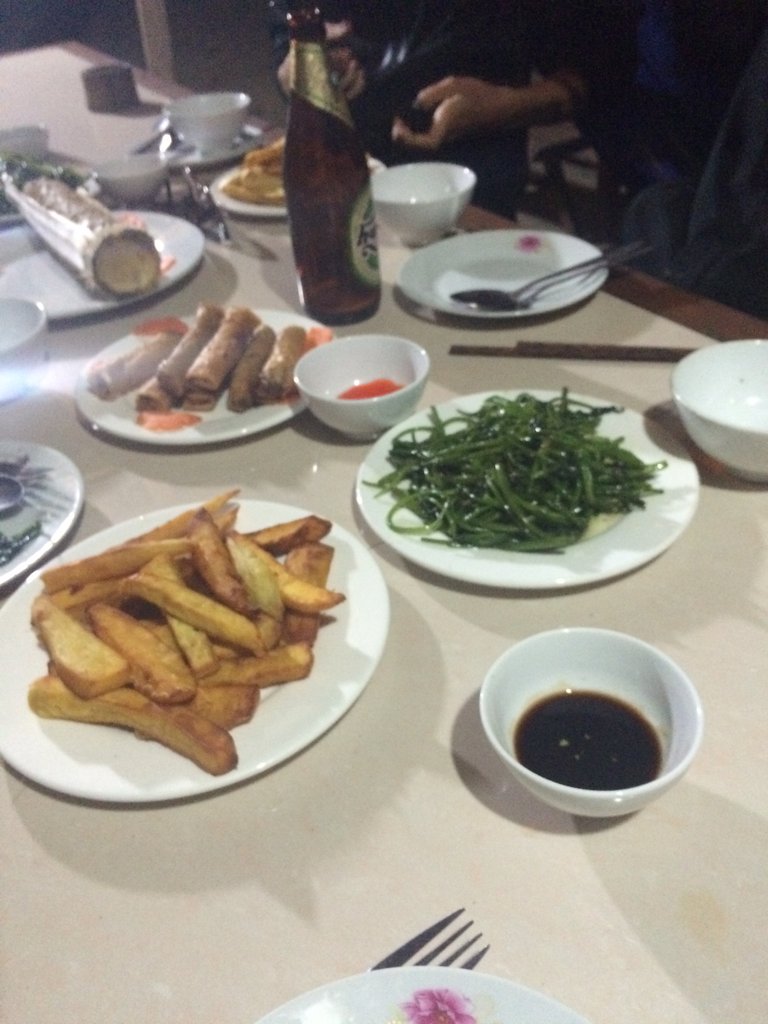 The other dishes arrive and come as a surprise. The taste was good and memorable fore what stood as a marker of a meal typically not taken shot of this food.
Thanks for having a look at some photos driving away along the mud for a meal and some fun with many along the way, to be remember another day. The rain mad today a muddy dirty day capped off with a meal and ride back through the night. Original content from the streets, Check out Pinmapple for my map.