After being in caves for the day, it was time to get outside into trees and have a look around at the green on the ground.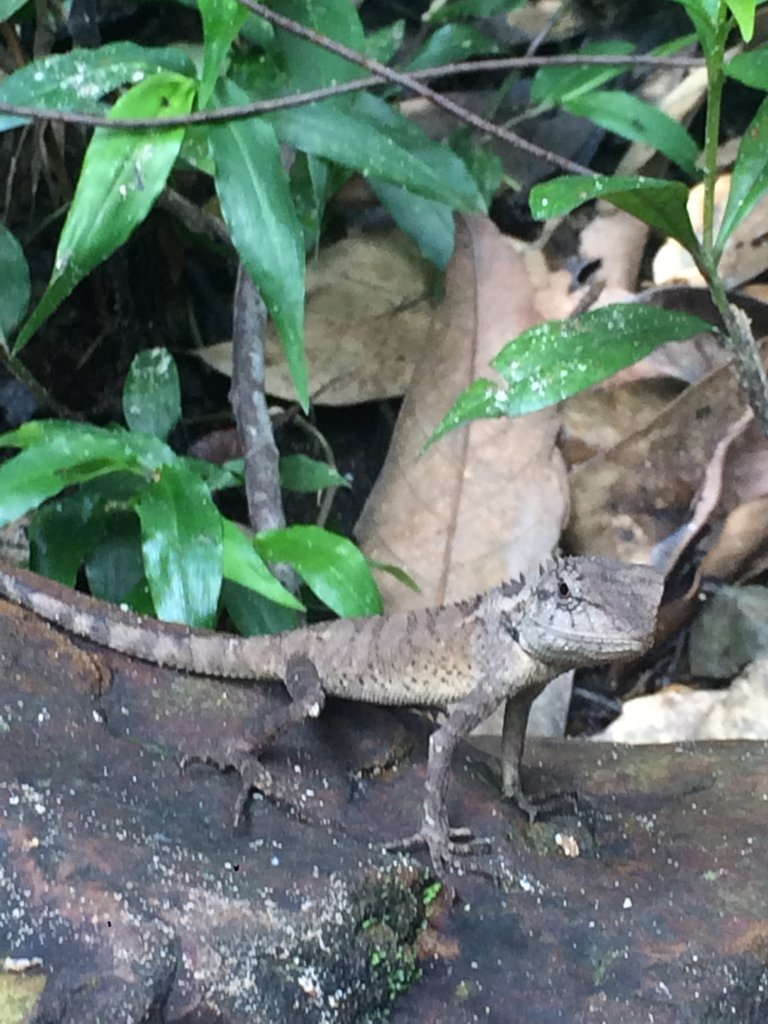 Behold this critter looking at me from where he stands as he is there ready to go and ready to see.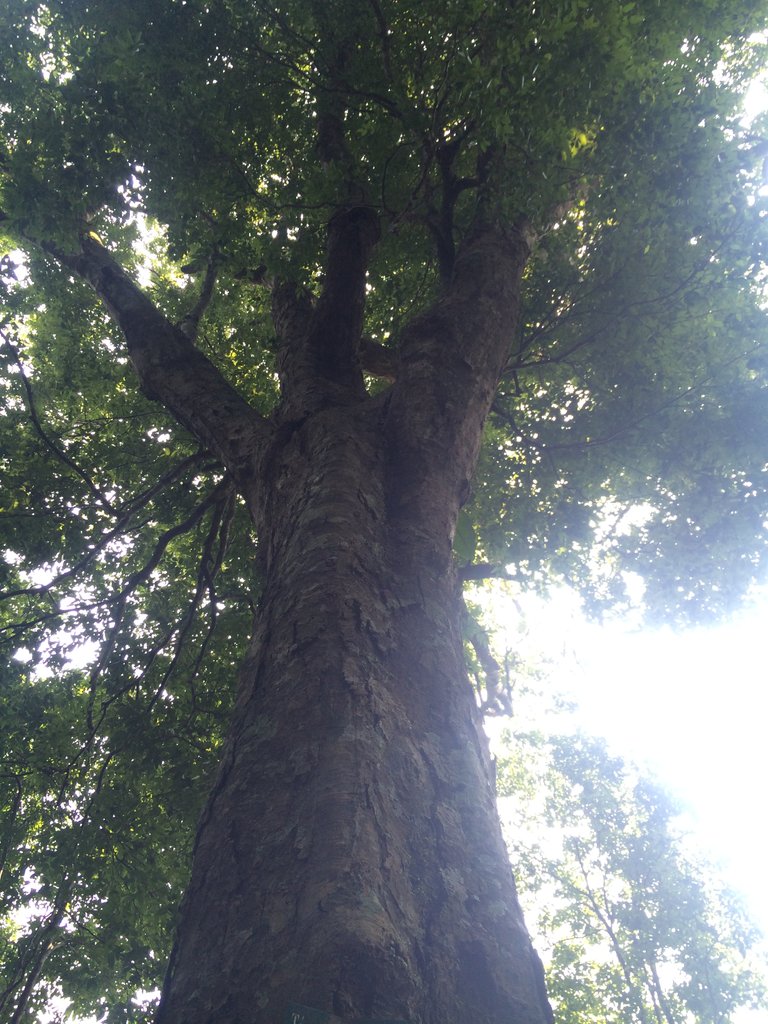 Just under this massive big tree. That has a label on it that says...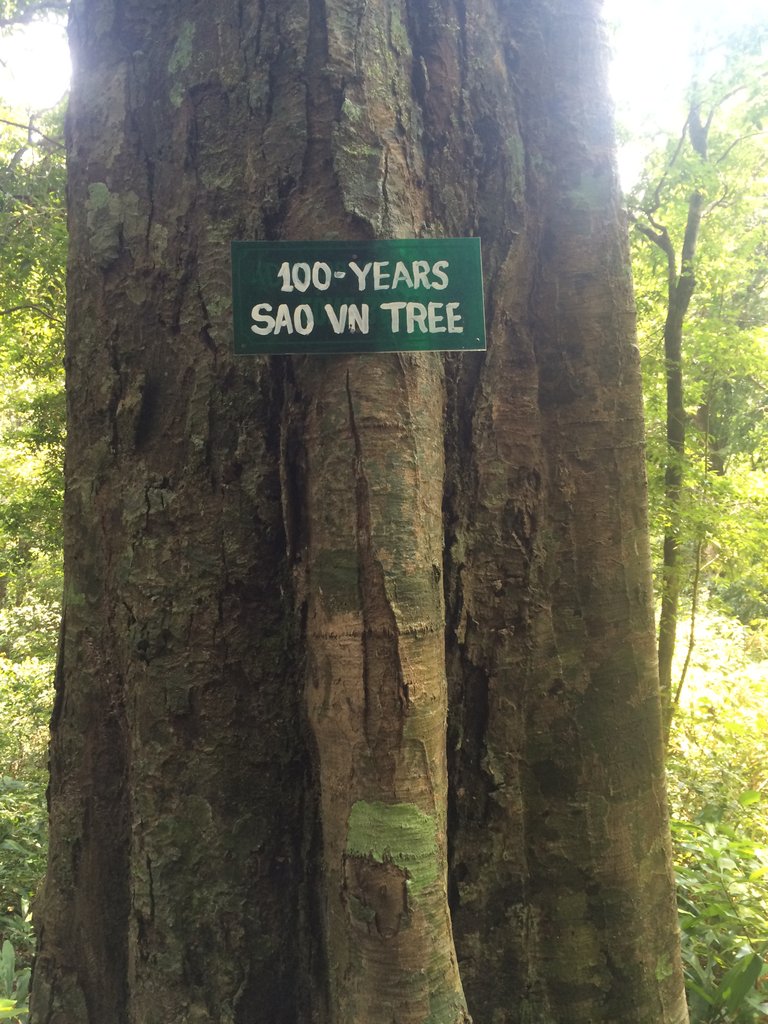 Which is a Sao Vn tree. I do not know if that is a long age for this tree of that is just how they look after such time. Perhaps they get bigger and perhaps they are slow growing because compared to what I have come in contact with in regards to trees, this tree is quite small for 100 years. There is likely a tight grain inside.



Here is a panoramic of that tree. It goes way up up and into the sky.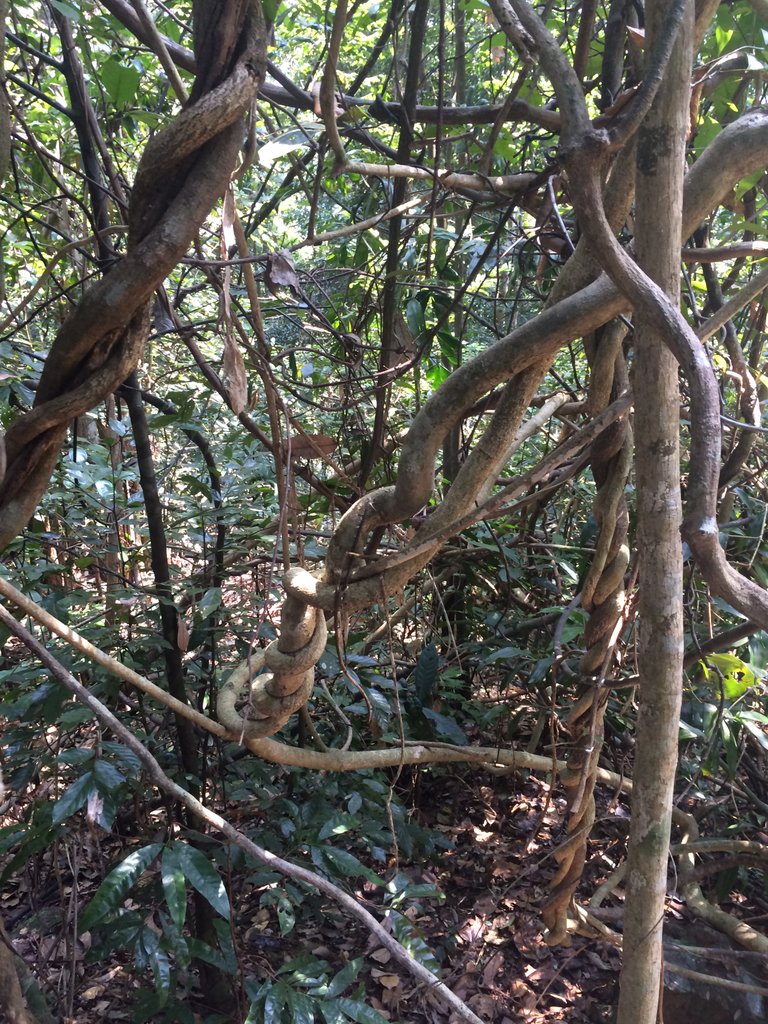 The twisted knotted branches that vine and twine there way through the forest floor.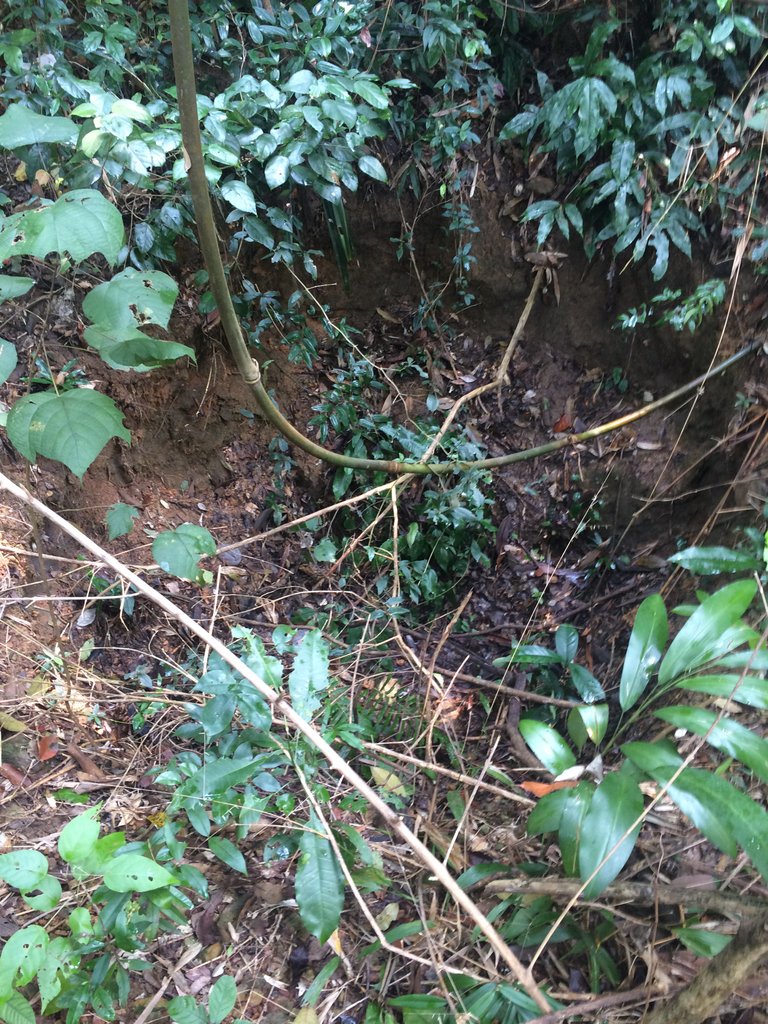 Don't fall into the pit that might fall deeper inside the earth. Perhaps this is how caves form. Taking just a tiny sink hole to let the water flow.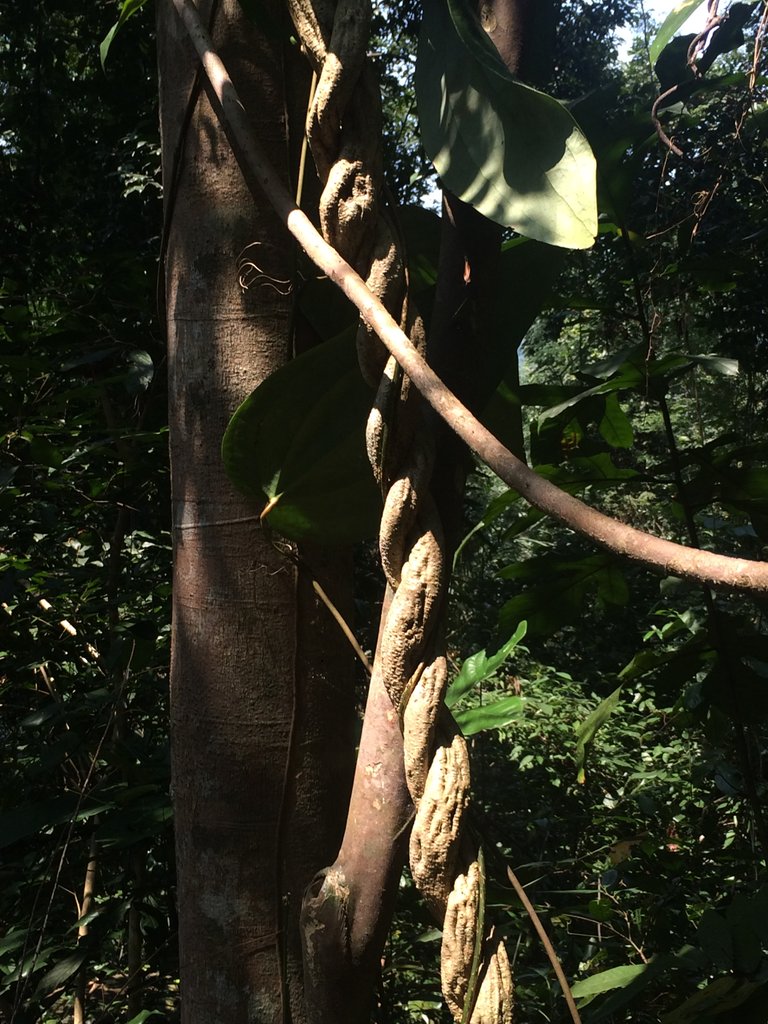 More twisted vines that use other structures to intertwine and climb.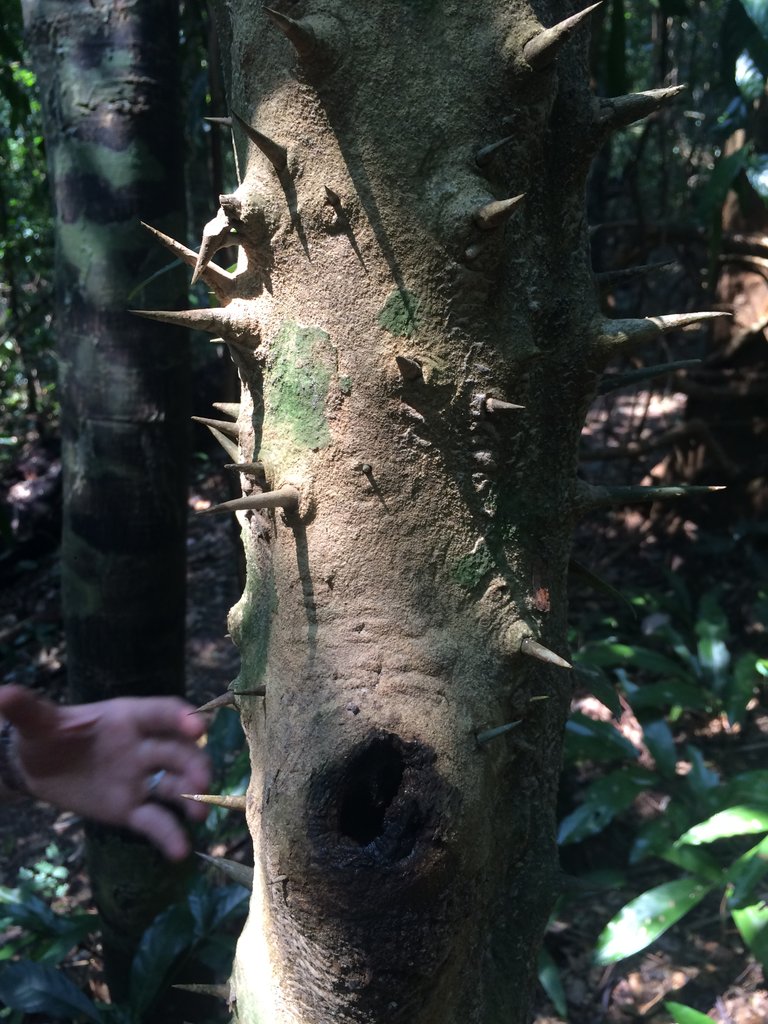 But not all trees are easy to vine. Just like the hand that reaches out to grab the vine would also fine a way to go amongst the thins.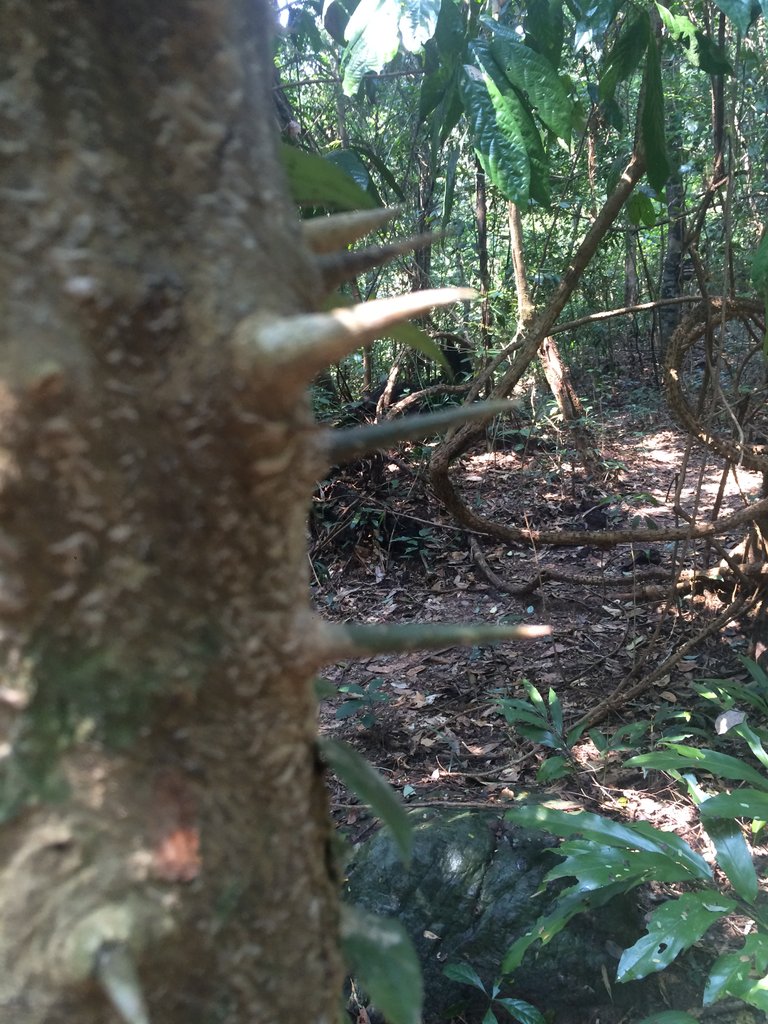 A natural defence mechanism to stop animas from getting into the fruit that this tree would likely produce, for seed.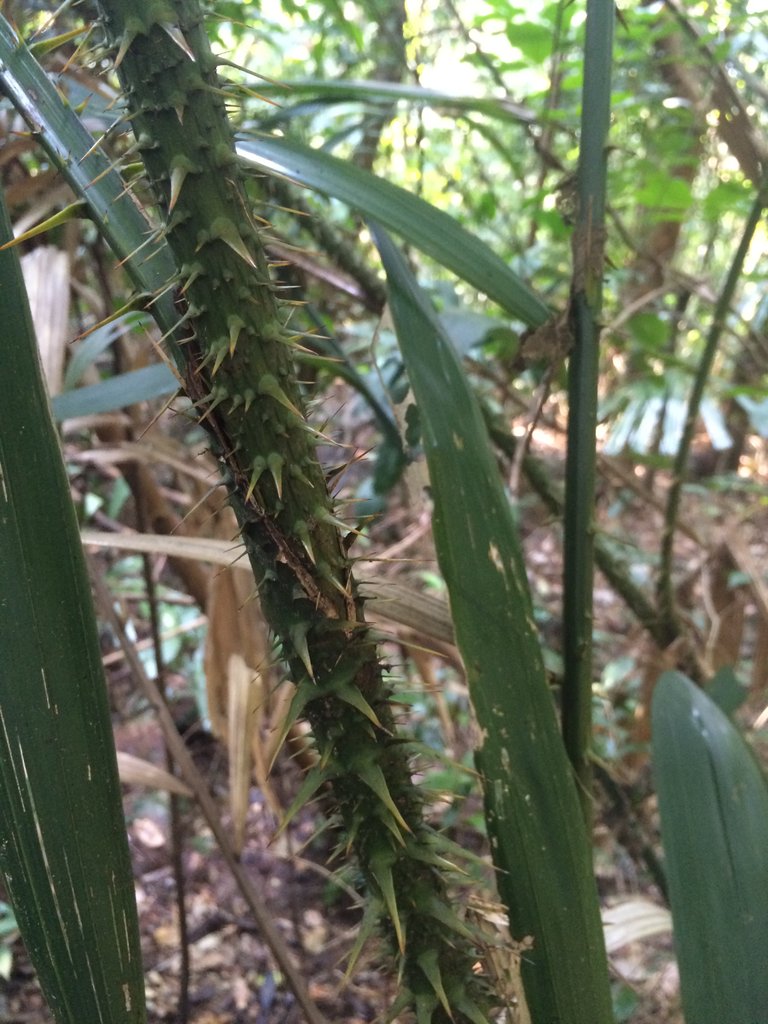 Here is another example of a wood shrub that does not want vines climbing all along.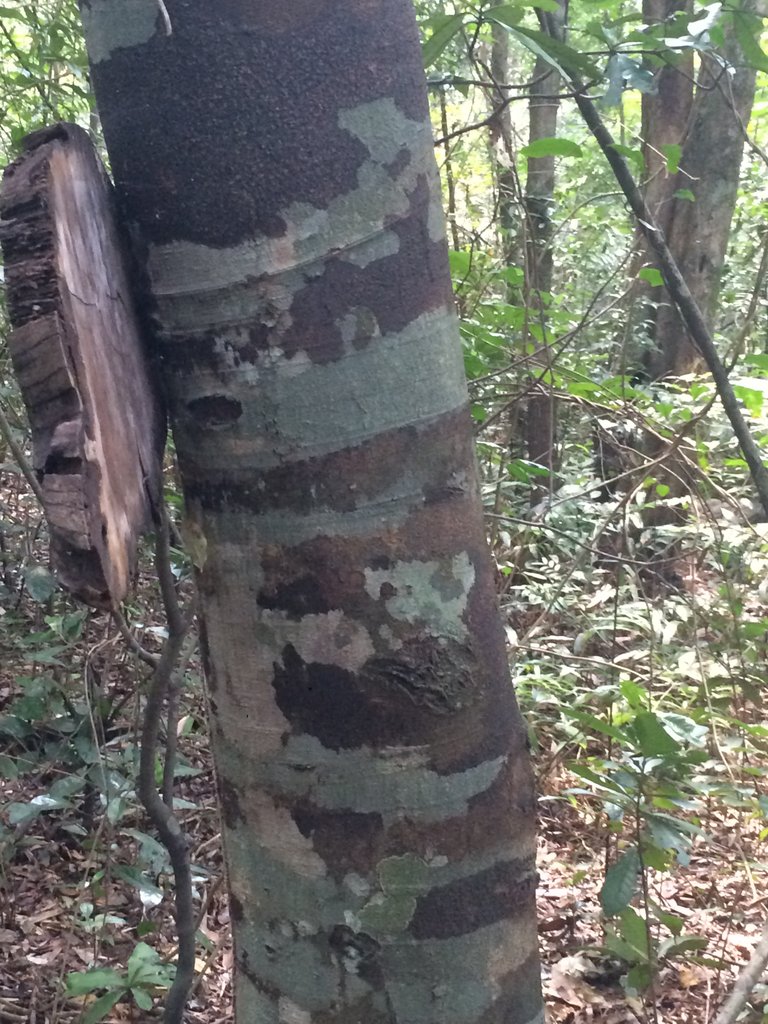 Here is a tree that is trying to be unseen from the vines that might make there way up the long thick branches.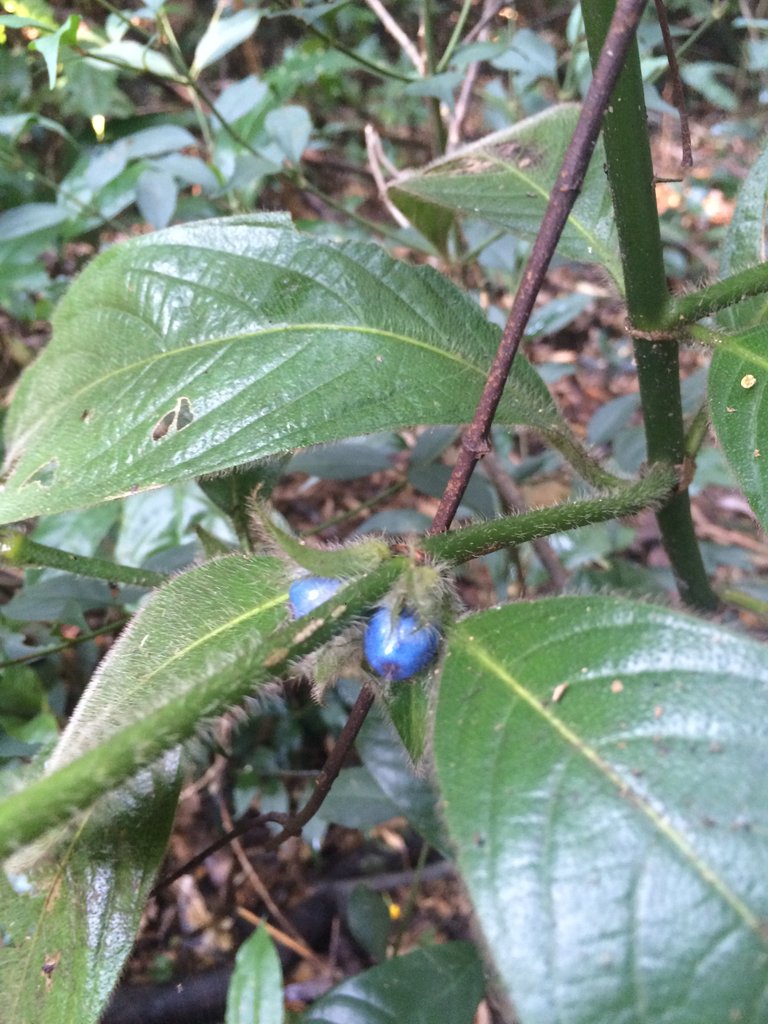 I wonder what they taste like...perhaps a delight or an awful sick night. Lets not take a bite.
Thanks for wandering around in the woods and forest today with me.
Thanks for having a look at the forest region outside of Paradise Cave in the town of Động Thiên Đường in, Vietnam.
Check out Pinmapple for my map of places that I have been and will go back to in time.

Thanks for supporting Original content.