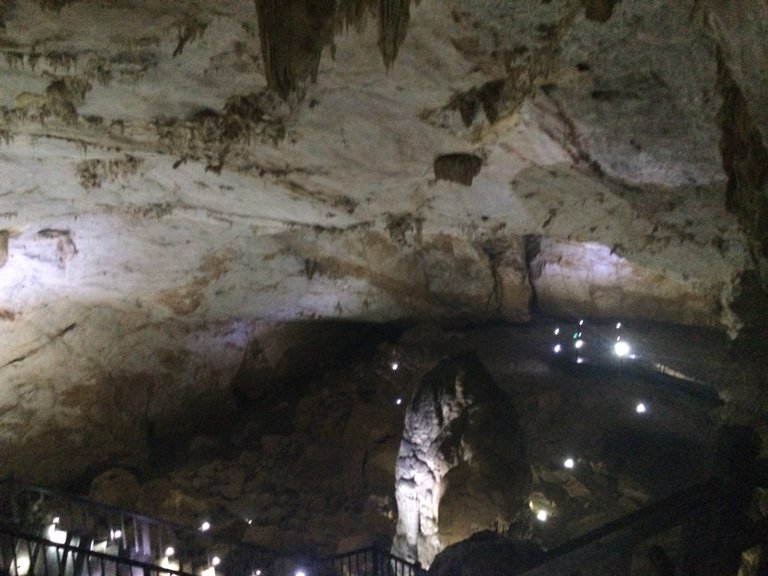 The entrance does not make for the best show but this is what it starts to look like below.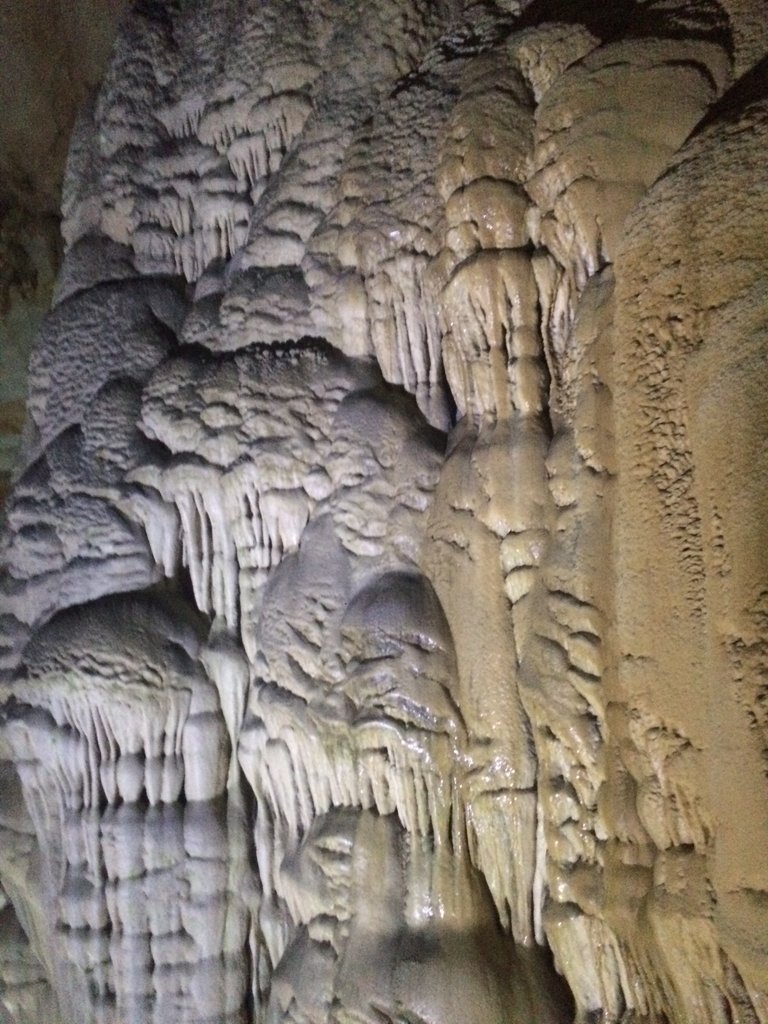 Dripping hanging slumping low, these stalagmites are what will grow.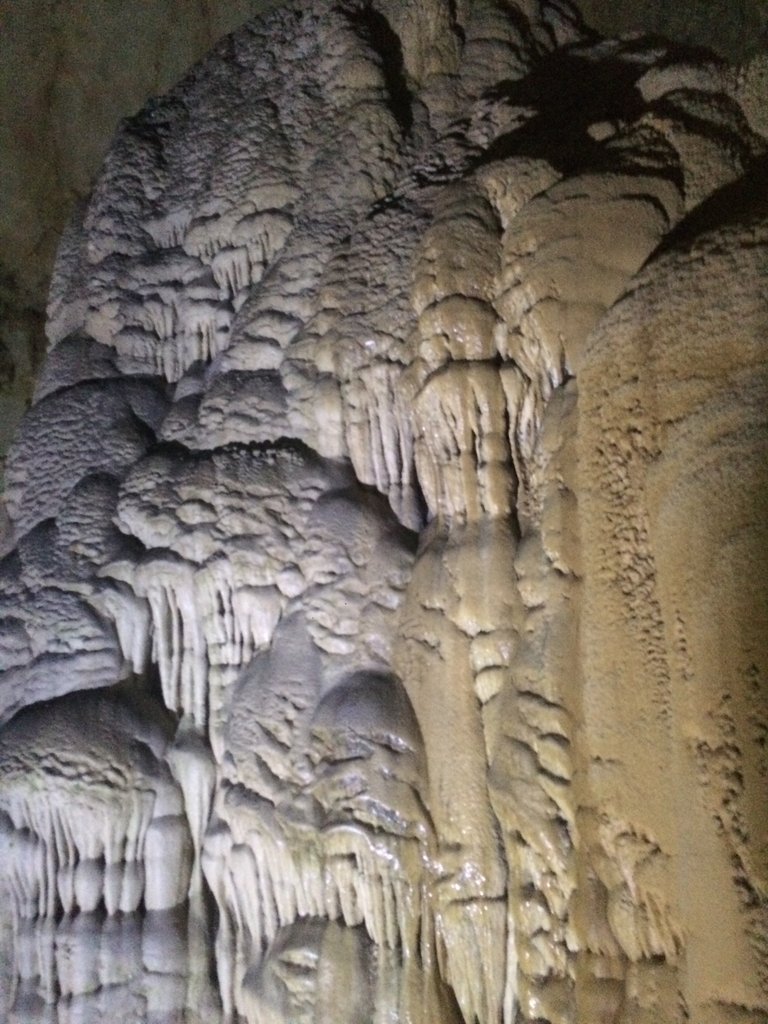 Ill be showing a few of the same spots to take some neat shots at given the light was set on a rolling bit of dim and shine. The stalagmites and stalactites were all shifting and showing differently based on the million they spent on the lights.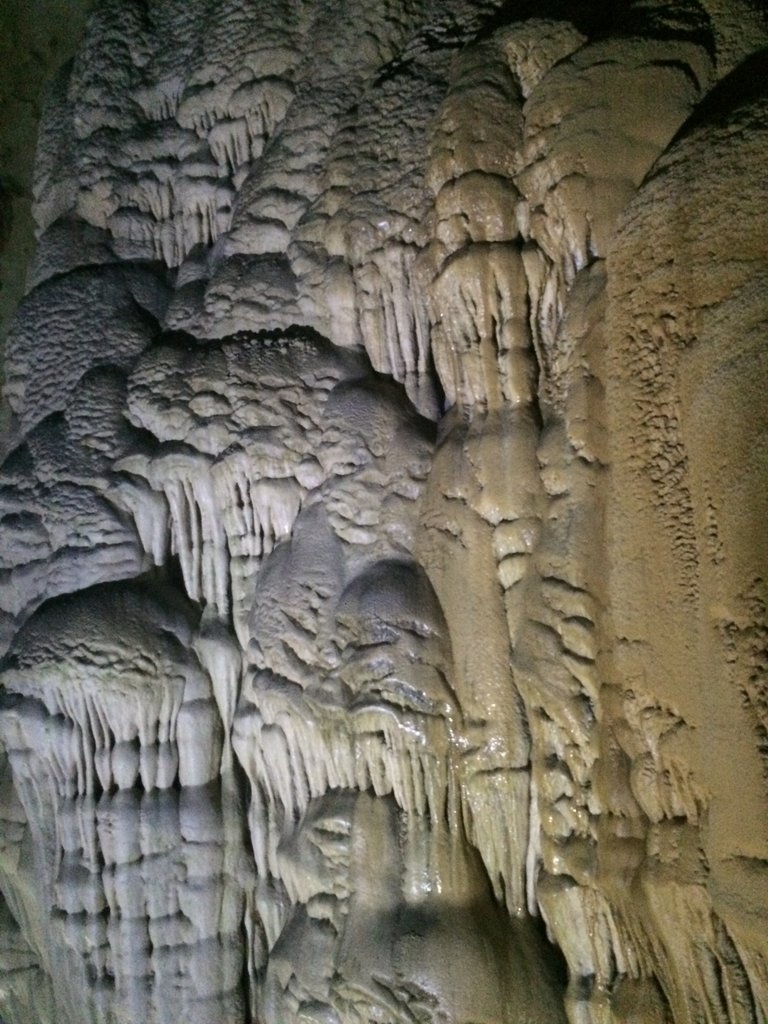 It is a had task to take photos in the dark with others flashing around and shiny surfaces. but each one is different and each shot has different hues.
So lets move on to another view.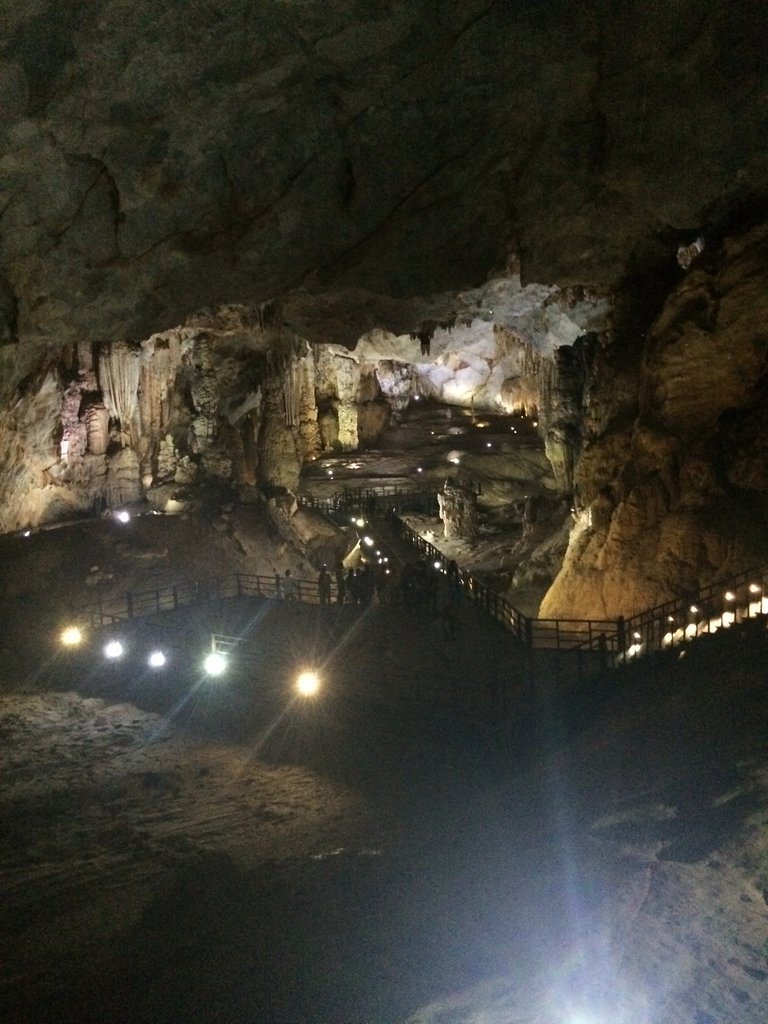 The walkways and boards railing and such are made for the people to not walk amuck in the cave as the many people a day the tromp through this place is more then there should be. But nature is for sale and the idea that this is what it has come to is what drives those and me through.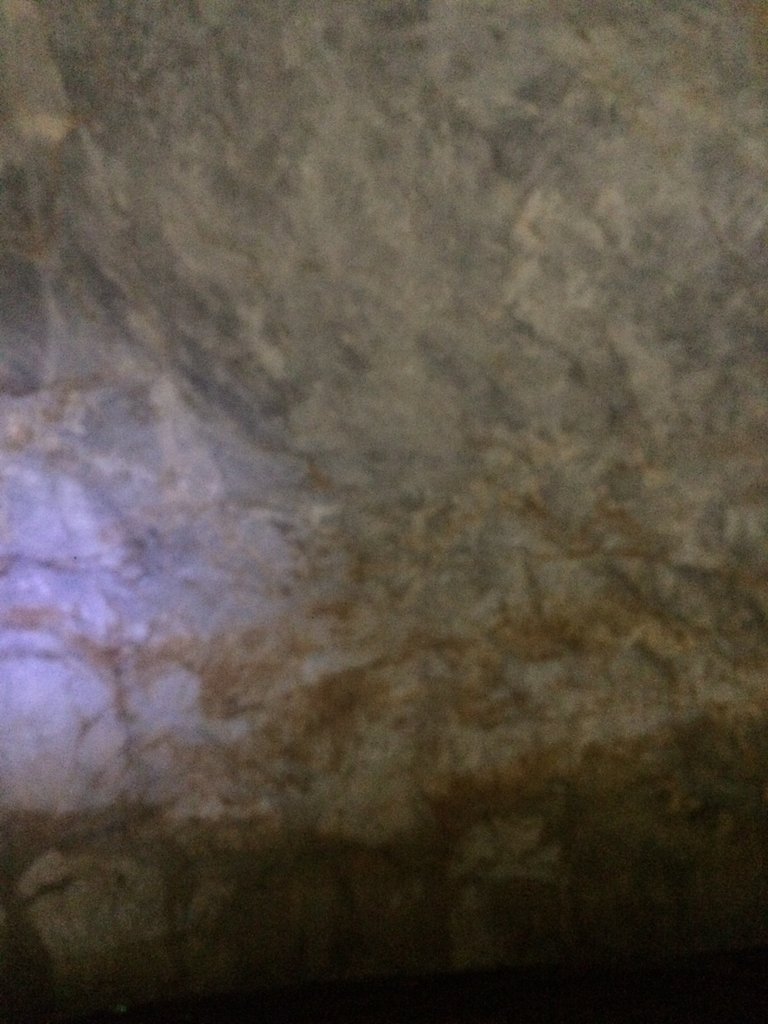 Some cave drawings it seems that barley show like mould or moss that grow.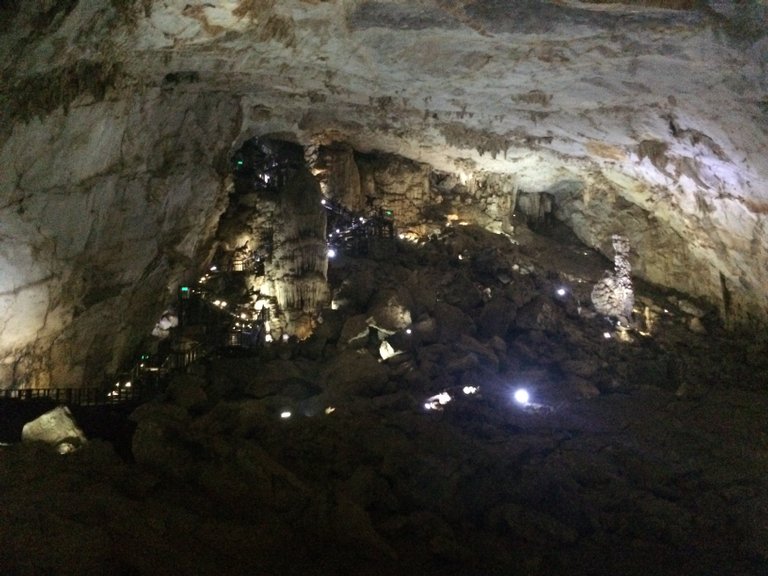 Each section is roped off and barred off and lighted to show the colours that protrude through the dark. But if it is dark in here where does the colour come from? Perhaps that is the reason the caves are degrading that the life forms are not much living here as they once used to.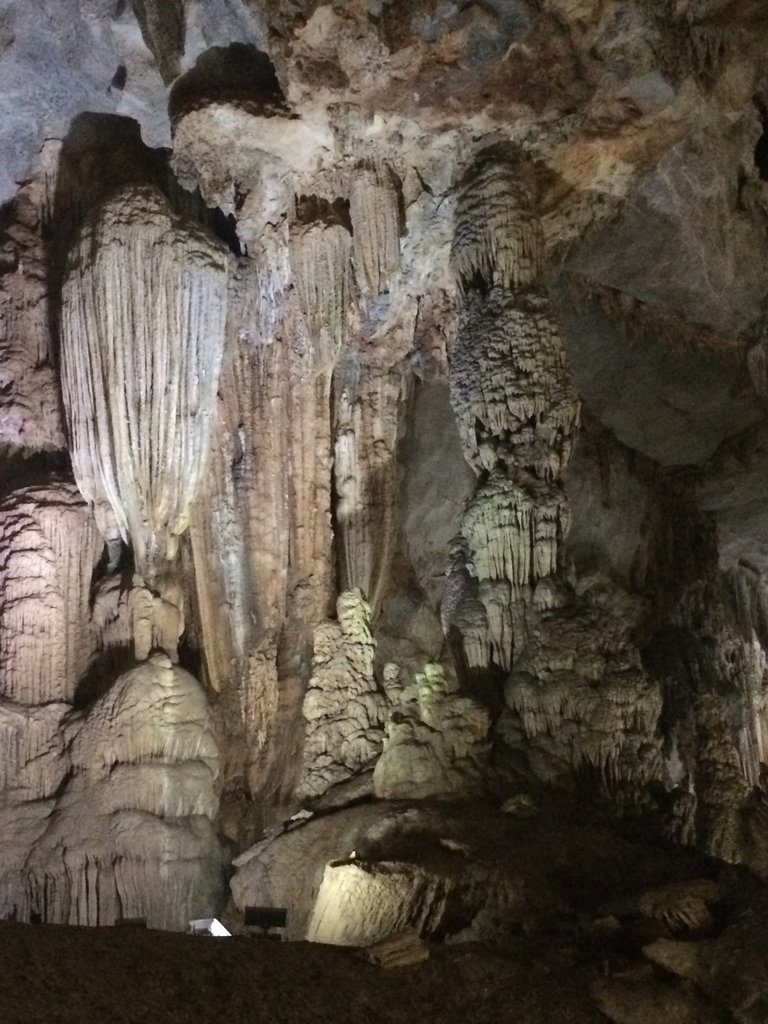 The water slowly drips as it seeps through the ground bring the minerals down.
Water cuts rock, eventually, as it build rock from that it has cut else where.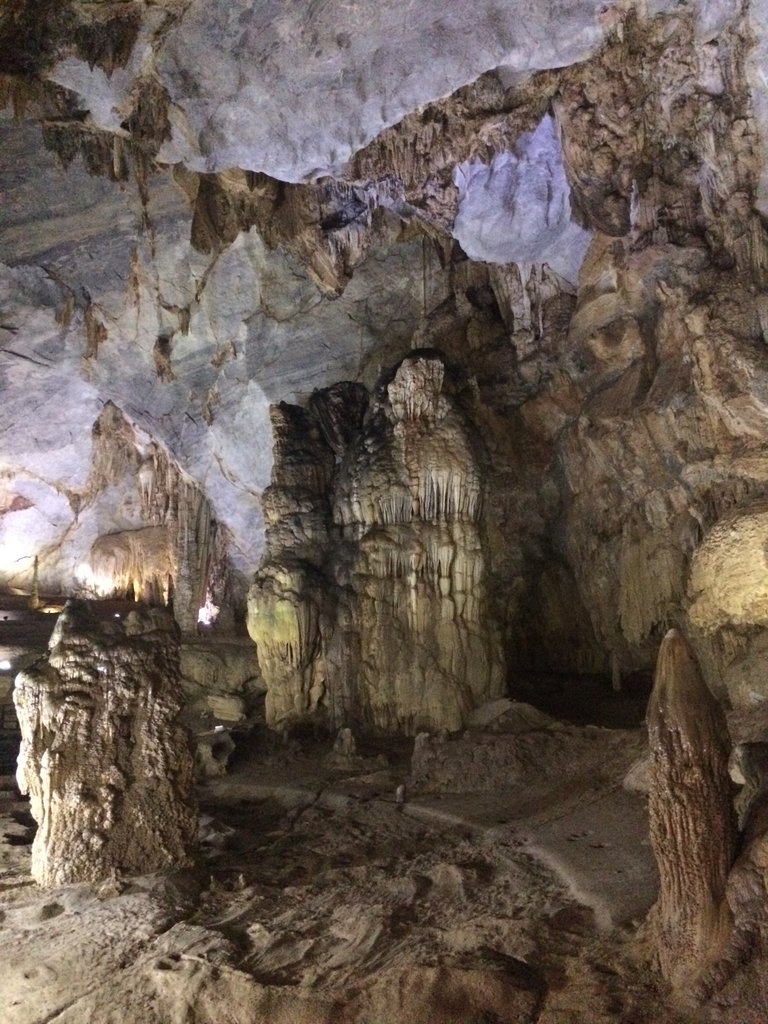 Just think of the many forms of course that are here and why they might be located in just the one spot.
Ill have to leave it there for not as the time has come to run around. More to come.
Thanks for having a look at Paradise Cave in the town of Động Thiên Đường. The moments wandering around this place are worth the time and sweat to pay. The Pictures will not show the many sense that will unfold while deep below the earths crust that brings life to bright a bring as night in, Vietnam.
Check out Pinmapple for my map of places that I have been and will go back to in time.

Thanks for supporting Original content.