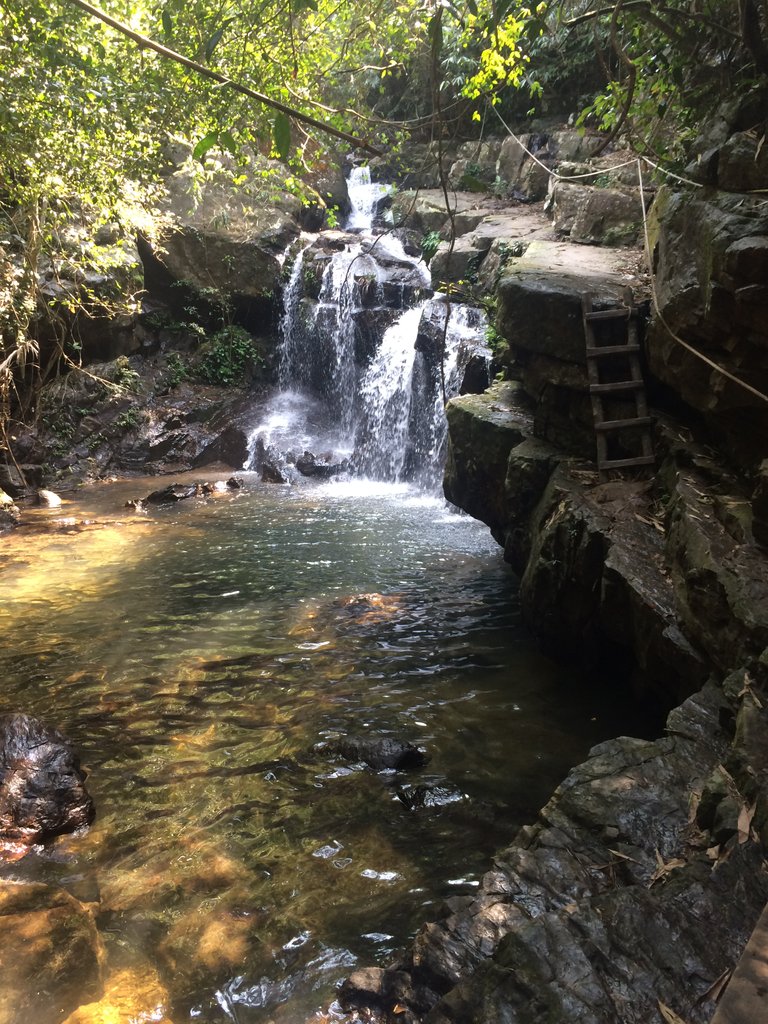 It just so happen that the walk was not just to see some trees and shrubs plants and bugs but to see a bit of a refreshing waterfall. Here it is, you must climb to get in.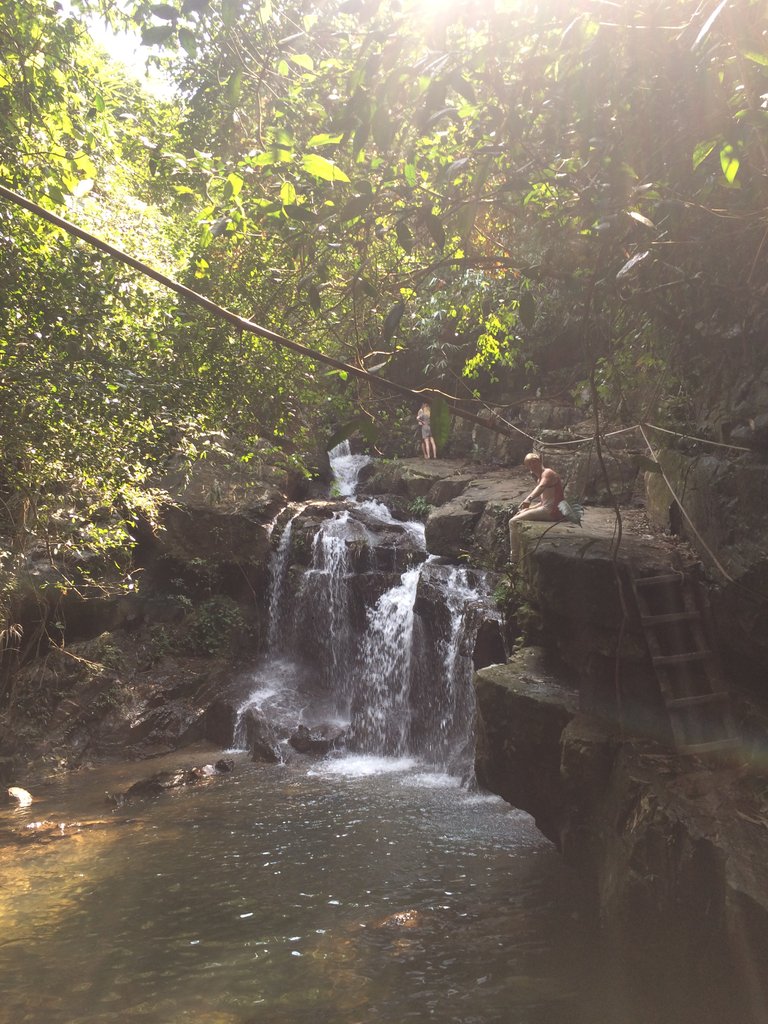 A few other arrive the same as I. Ready to go and jump on in, they do.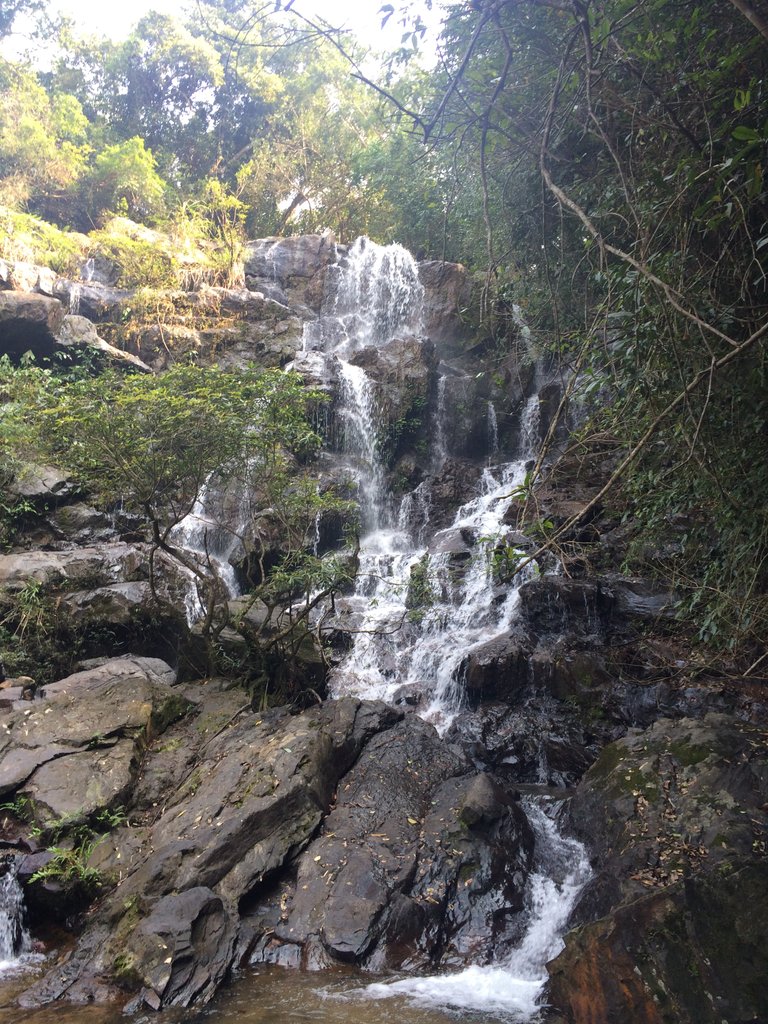 I give them all some space and soon room to relax and take my photos else where from the place that this all comes down from. The source of the pond that has collected below. The place where the minerals come on down take and flow.
I want to go higher and see more of where this water source comes from.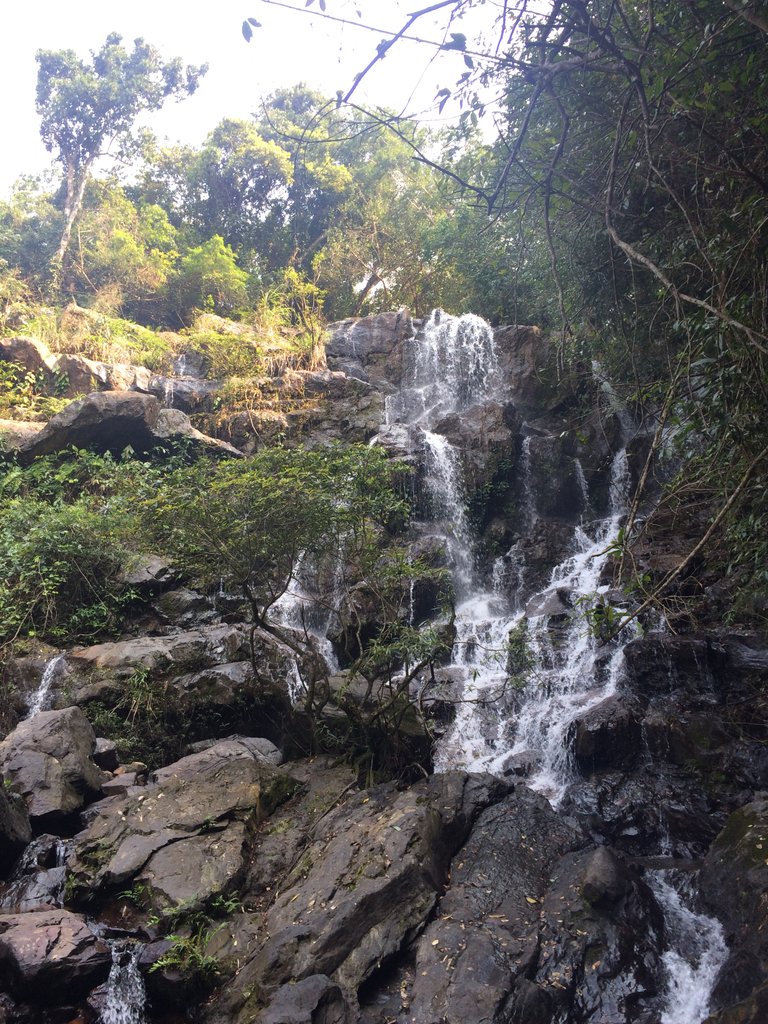 A few steps closer, perhaps the light is just right. I take the steps ahead and to my delight find that there is more ways to go then just the one that was no fun.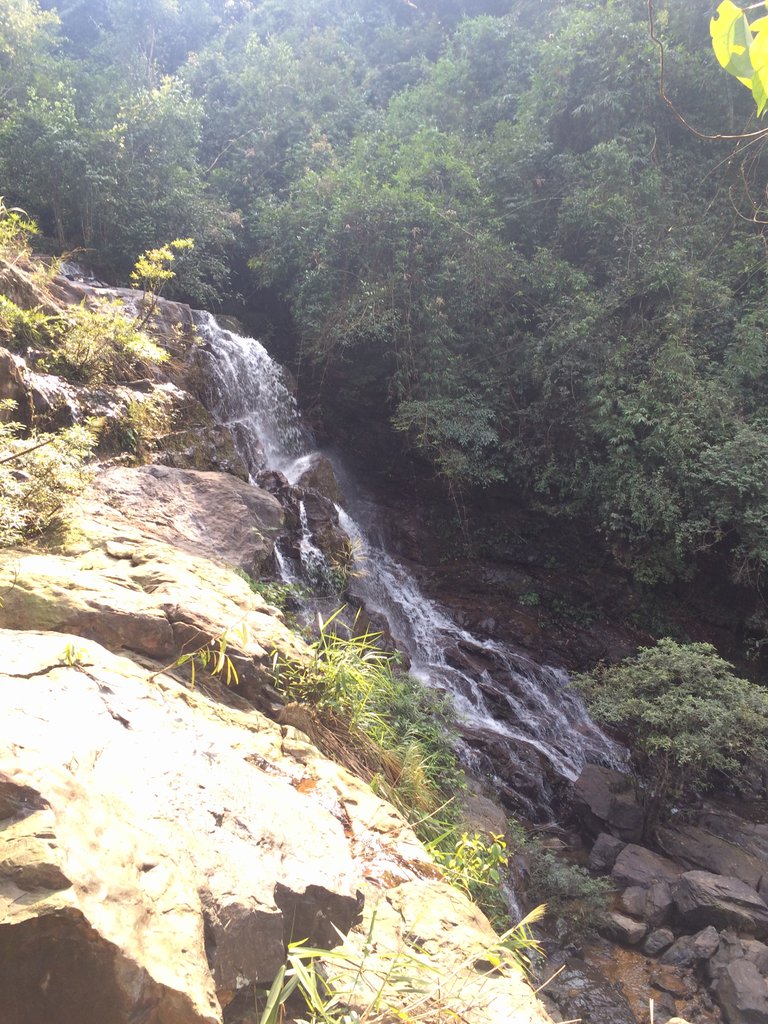 Here from this place, this angle and height you can see where it has come from and from what side it has started to flow from.
Ill stop here and go back down to swim for the path leads too far away from the water to make it worth going on.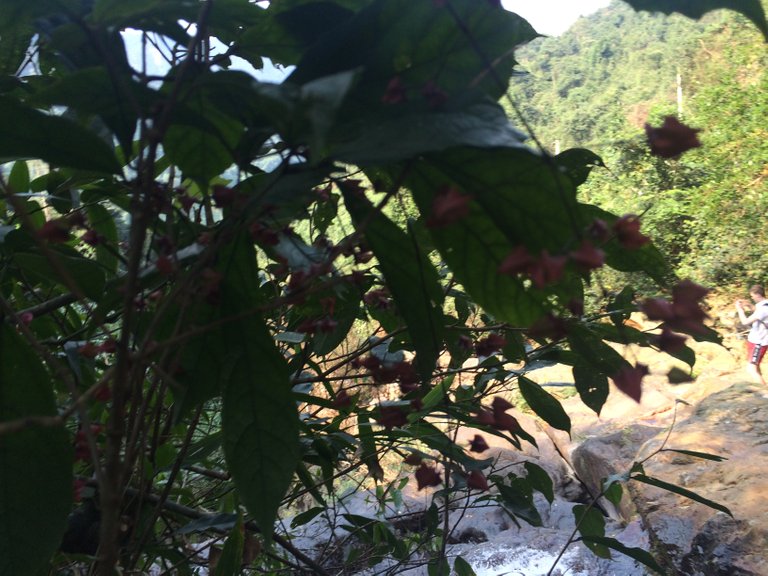 Perhaps ill scramble and bush wack through just a bit to see where this place takes me.
Here it is right by the waters edge. but it is hot and sweaty so ill go jump in the Phong Nha Botanic Garden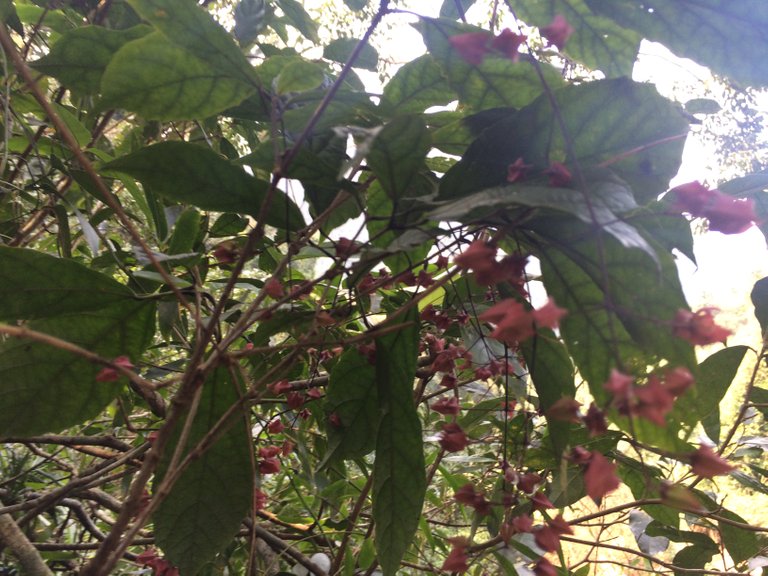 Thanks for wandering around in the woods and forest today as we made the way to the rives tumbling edge to have a refreshing swim to cut the days heat.
Thanks for having a look at the forest region outside of Paradise Cave in the Phong Nha Botanic Gardens in, Vietnam.
Check out Pinmapple for my map of places that I have been and will go back to in time.

Thanks for supporting Original content.