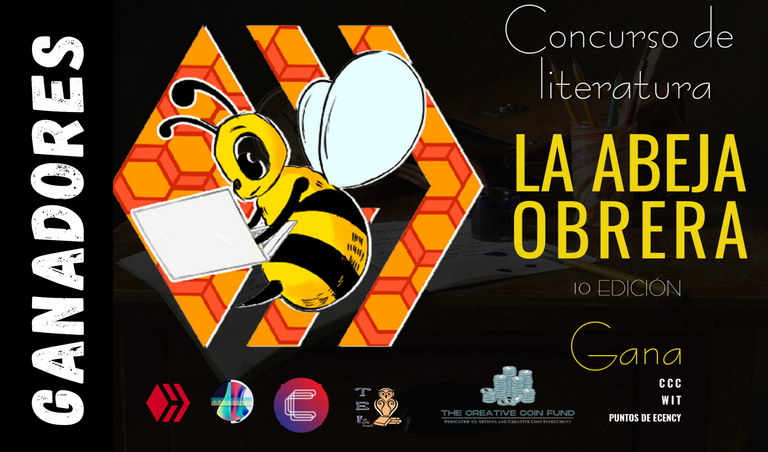 ---
Amables lectores;
Llegaron los resultados de la décima edición del Concurso de literatura La Abeja Obrera; algo que nos emociona porque en apenas cinco meses, hemos recibido un excelente apoyo de los usuarios dedicados a inventar cuentos; más de 200 trabajos se han leído y valorado con votos positivos por parte de la cuenta @cccf y hasta el momento el The Creative Coin Fund ha aportado un total de 80.000 CCC y 5000 WIT; lo que ha significado un importante apoyo para los escritores de hive porque sus esfuerzos se ven recompensados con estos tokens que se suman a las ganancias de hive.

PREMIACIÓN
Estos son los 3 elegidos en esta edición:
Embrujado, de @silher. El tema amoroso condensado en pocas palabras, con un toque kafkiano, otro de realismo mágico; donde realidad y ficción se mezclan en una breve, pero bien narrada historia de peligrosa pasión.
Noche de hadas, de @mjvdc. Hermoso relato que nos traslada a muestra niñez; una atmósfera tiernamente infantil donde el recurso del sueño es utilizado para responder a la curiosidad de un niño, que como todos, quiere entender el mundo que lo rodea.
Hallazgo en un bosque de ensoñación, de @mariavargas. Una lectura que funciona como escape de la realidad; aunque al final nos anuncie que todo fue una visión onírica, ya para entonces la catarsis se ha logrado, el bosque ha estrado y se ha quedado en nosotros.

---
TRANSFERENCIAS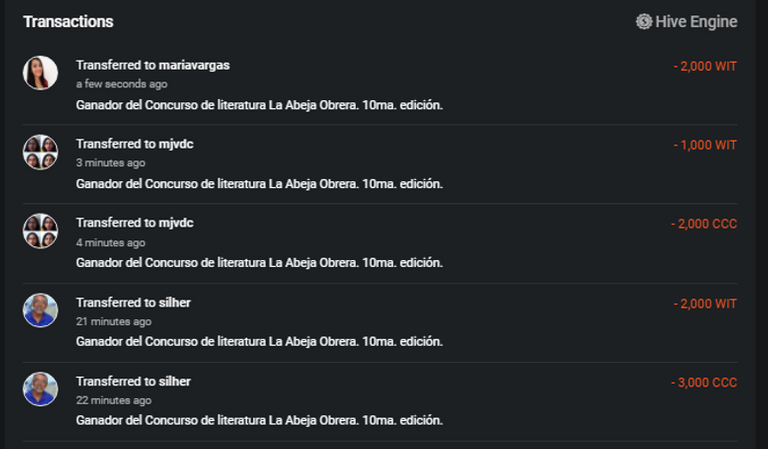 ---
AGRADECIMIENTOS
A nuestro patrocinador The Creative Coin Fund; a la comunidad @celf.magazine, a @abejaobrera, a las otras comunidades y usuarios particulares que han apoyado los post de los participantes con votos positivos, reblogueos, comentarios y estímulos para que sigan escribiendo y en especial a todos los participantes.
---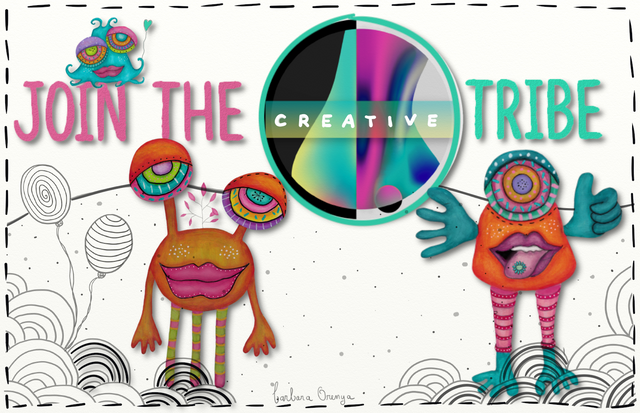 Image by barbara-orenya
El diseño de la portada fue creado en Photoshop psd