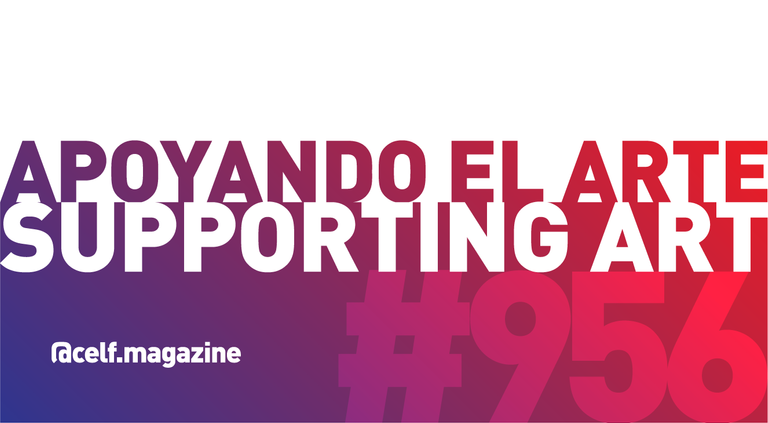 [ESP] Bienvenidos a nuestra galería artística #956
La selección del mejor contenido artístico del blockchain Hive para tu disfrute

Nuestro aporte se basa en la curaduría de contenido artístico y cultural bajo el concepto de curación social; aquella que agrega valor al aporte del autor sirviéndose de la crítica constructiva brindada en los comentarios de nuestros curadores.
Este formato nos permite recompensar a los artistas con criptomonedas y contribuir a mejorar la calidad del contenido publicado en el blockchain Hive.
Realizamos esta labor de curaduría en idioma español e inglés con publicaciones de las siguientes categorías:
Artes plásticas, visuales, escénicas y digitales
Literatura
Música
Arquitectura y diseño

ACLARATORIA
Las publicaciones exhibidas en esta selección no nos pertenecen, nuestra intención es exponer el mejor contenido artístico y cultural del blockchain Hive y rendir cuentas de nuestra labor curatorial.

Ayúdanos a seguir mejorando:



[ENG] Welcome to our artistic gallery #956
The selection of the best artistic content of the Hive blockchain for your enjoyment

Our contribution is based on the artistic and cultural content curation under the concept of social curation; that which adds value to the author's contribution by using the constructive feedback provided in the comments of our curators.
This format allows us to reward artists with cryptocurrencies and contribute to improve the quality of the content published on the Hive blockchain.
We perform this curatorial work in Spanish and English language with publications of the following categories:
Plastic, visual, performing and digital arts
Literature
Music
Architecture and design

DISCLAIMER
The publications exhibited in this selection do not belong to us, our intention is to expose the best artistic and cultural content of the Hive blockchain and to account for our curatorial work.

Help us to keep improving: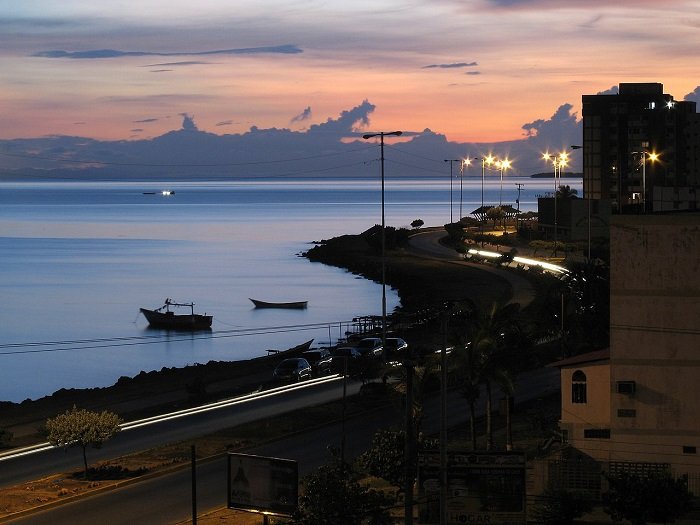 Hermoso poema a Cumaná desde la visión, entre adánica y colombina, de un habitante que reafirma su pertenencia a ella.
...
Beautiful poem to Cumaná from the vision, between Adanic and Colombian, of an inhabitant who reaffirms his belonging to it.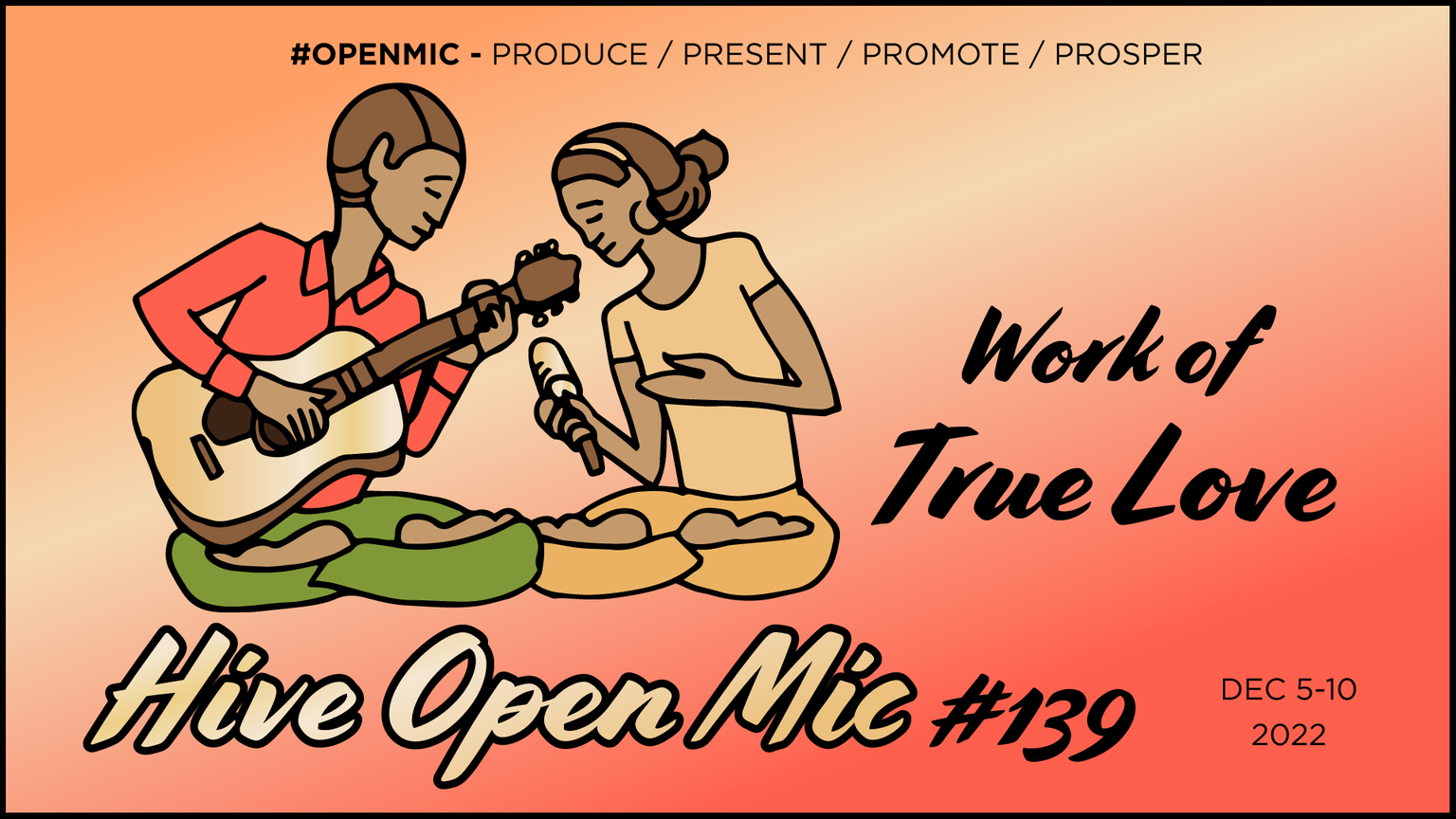 Tu interpretación llega a nosotros con la sentida expresión de tu voz y su modulación, tu grata gesticulación y belleza física.
Your interpretation reaches us with the heartfelt expression of your voice and its modulation, your pleasing gesticulation and physical beauty.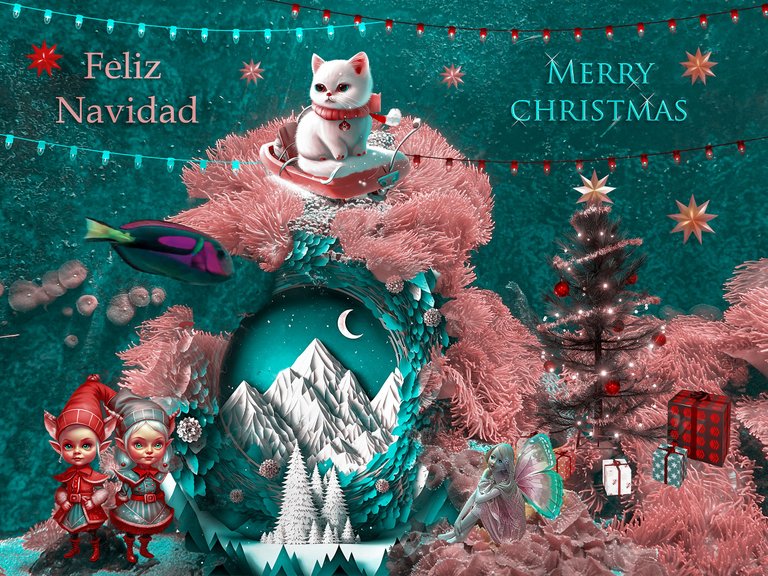 Bello collage como tarjeta de Navidad, elaborada con suma delicadeza e imaginación.
Beautiful collage as a Christmas card, elaborated with great delicacy and imagination.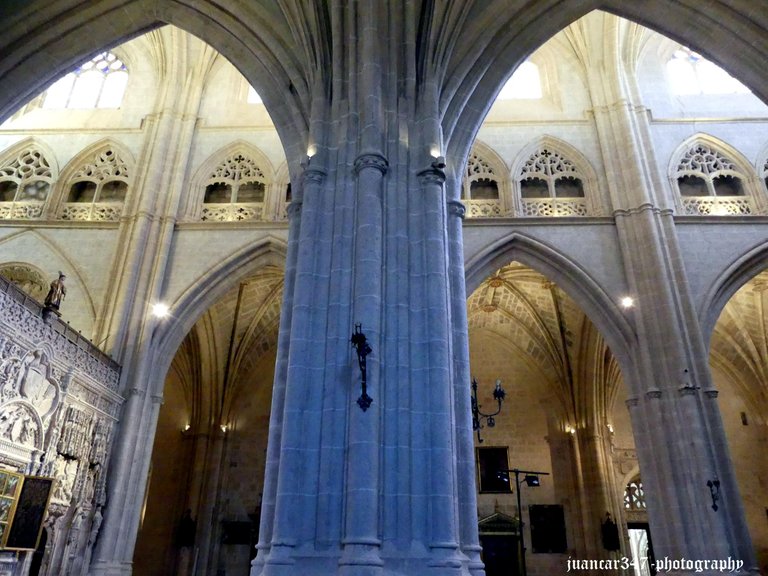 Además de tus excelentes fotos de ese majestuoso y sagrado lugar, nos entregas una reflexión de una particular profundidad reflexiva, donde lo especular (en su dos importantes sentidos) se juntan, como en Alicia a través del....
In addition to your excellent photos of that majestic and sacred place, you give us a reflection of a particular reflective depth, where the specular (in its two important senses) come together, as in Alice through ...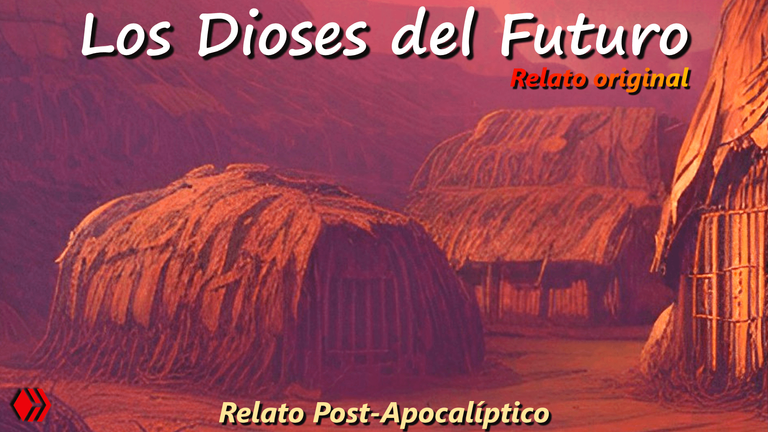 Relato que podría llamarse retro-apocalíptico-futurista, que conjuga interesantes aspectos de la historia del universo y la humanidad en una visión circular.
A story that could be called retro-apocalyptic-futuristic, which combines interesting aspects of the history of the universe and humanity in a circular vision.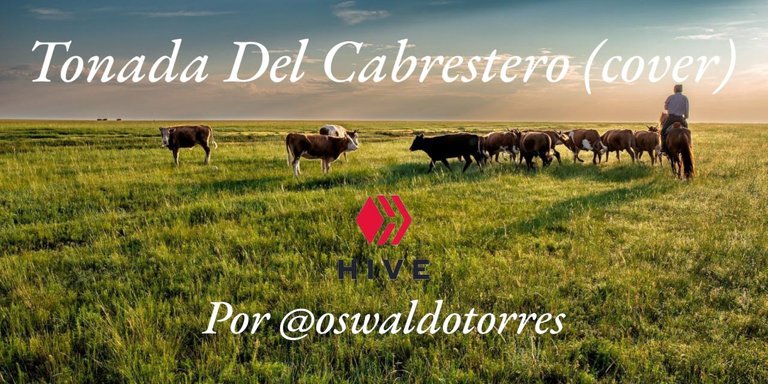 Estupenda tu interpretación de esa hermosa, querida y difícil canción del maestro Simón Díaz.
Great interpretation of this beautiful, beloved and difficult song by Simón Díaz.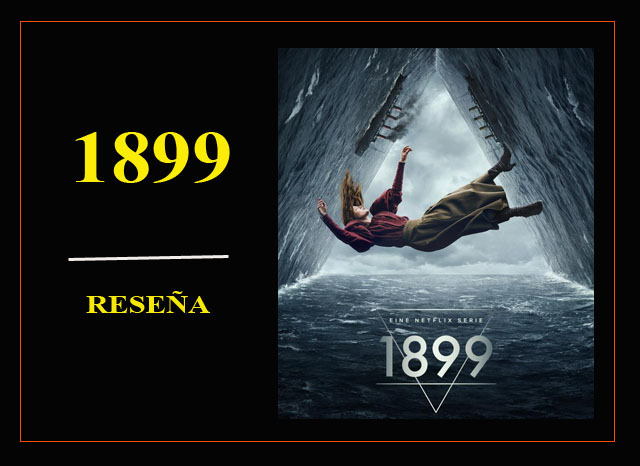 Muy ponderada tu reseña crítica de esta serie, pues logras valorar los aspectos favorables de ella (en particular lo temático) y también aquellos que no la favorecen. Aun así, se ve una serie muy interesante.
Your critical review of this series is very thoughtful, as you manage to value the favorable aspects of it (particularly the thematic) and also those that do not favor it. Even so, it looks like a very interesting series.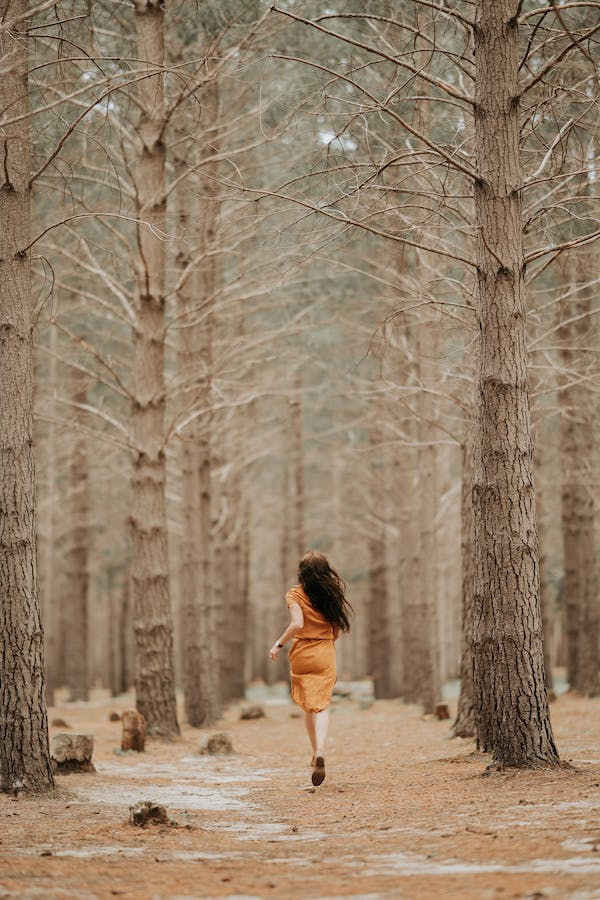 Bien logradas la intriga y tensión de esta parte de tu relato; muy interesantes las acciones y sus personajes.
Well achieved the intrigue and tension of this part of your story; very interesting actions and characters.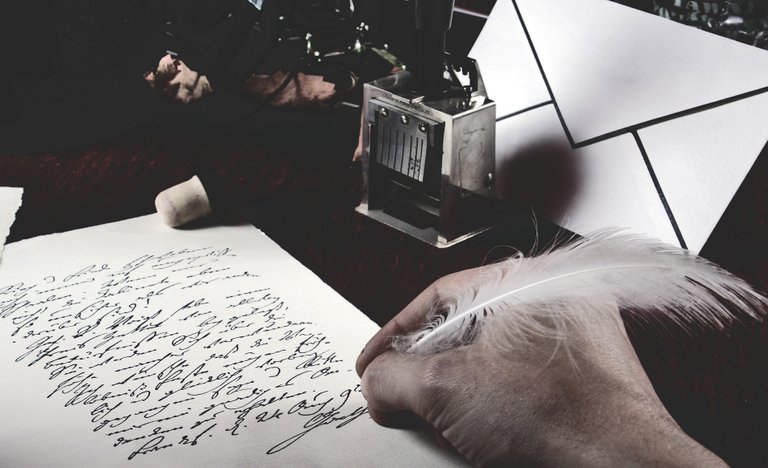 Escribir poesía sobre la poesía, acerca de sus posibilidades y nuestras limitaciones, es un leitmotiv que trabajas bastante bien en tu poema.
Writing poetry about poetry, about its possibilities and our limitations, is a leitmotif that you work quite well in your poem.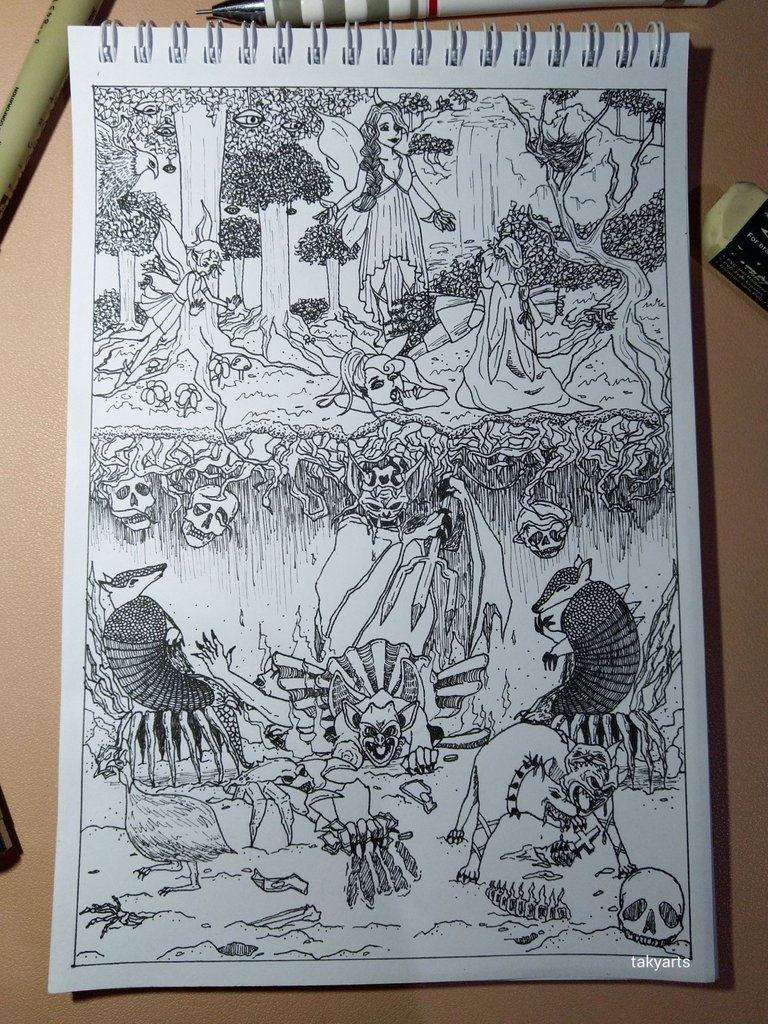 Very attractive your drawings in sketch mode. They are populated with a fantastic bestiary and wonderful characters.
Muy atractivos tus dibujos al modo boceto. Están poblados de un bestiario fantástico y unos personajes maravillosos.

Agradecemos el apoyo permanente de nuestros aliados
We are grateful for constant support from our allies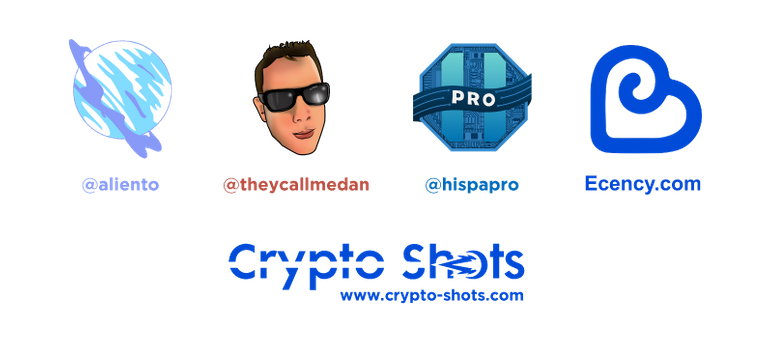 @aliento @theycallmedan @hispapro @ecency @cryptoshots.nft

Curaduría por / Curated by: @josemalavem - @joalheal - @camiloferrua