Hello to all my respected catharsics, it is time to take action, create emotions and totally change our situation, condition and maybe even the course.
Time is the most precious value after LIFE, it cannot be bought, it cannot be kept, it cannot be stopped.  So let's stop wasting it. how we waste it:


YOU WASTE YOUR TIME WORRYING ABOUT WHAT PEOPLE WILL SAY: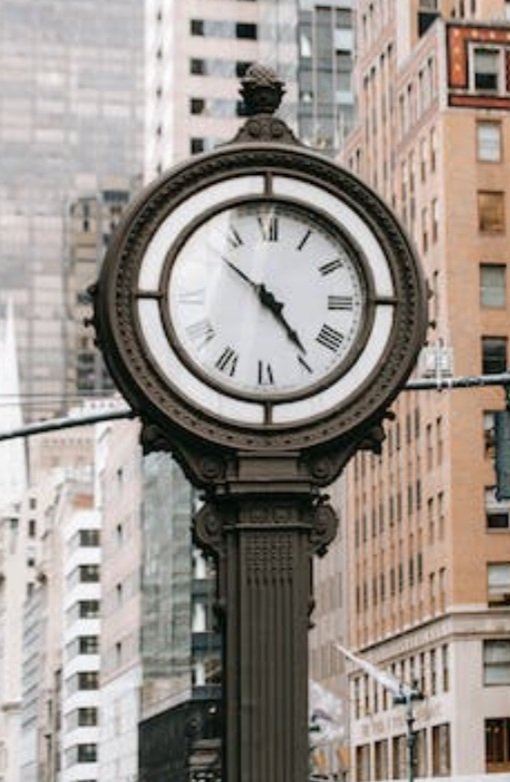 You really think that at your age you should give or render explanations of xq you ate that chocolate or because you decided to go out with someone younger than you!!! your life is yours, your decisions are also yours and nothing and no one has the right to judge you, point at you and much less criticize you, it is a rule of being an adult, to be responsible for your own life and your actions, so stop the bullshit and gossip and live at your own pace but live.
YOU WASTE YOUR TIME COMPARING YOURSELF WITH OTHER PEOPLE
It is true that some people have more or better opportunities than others, or more economic facilities but your wealth is YOUR HEALTH, to be able to walk without hiding, to be able to take a picture without fear around you, this is your world is what you got and it is beautiful, instead of comparing yourself analyze and be grateful for the good things so you can improve a little and you will feel better use that time better.

YOU WASTE YOUR TIME WITH YOUR FEAR OF FAILURE.
What are you waiting for? for the delorean to arrive and take you on a trip to your future to see if it is or not a good decision to take a risk? wake up, that was just a movie, you are the protagonist of your own movie or novel as you decide to live it.
We all feel fear sometime, and that's ok, we all fall sometime and that's ok too, but few of us learn to get up and correct the mistake so we don't fall again, do you think I didn't feel fear when I saw myself in a wheelchair not knowing if I would walk again or not,??? look at me standing up I don't wear heels but I overcame my fear, that and many others.

YOU WASTE YOUR TIME NOT LIVING YOUR LIFE, LIVING THE LIFE OF OTHERS.
Let's go back to the first point, leave the bullshit or the gossip in this century that does not work, focus, center yourself, set concrete goals, lose a few kilos, clean your house, reorder your closet, call those relatives you hardly know, in my country it is called "busca ofició", I call it stop wasting time, I for example today I spent more than 5 hours to learn how to design some things so you can see this post pleasant and not a boring reading.

YOU WASTE YOUR TIME WAITING FOR INSPIRATION
I played the lottery KINO for more than 10 years

hoping to win the jackpot and what can I tell you I NEVER WON IT. Don't wait for inspiration, you have it here, in this post that I write to you from my soul because I care about you, get inspired in HIVE contact people in your area share, let's make a physical community, let's take back our human warmth, with our fears, defects and millions of doubts, any action is important and well seen so that we stop **WASTING TIME**.

We respect, value and wish you always the best, attentive to your comments, suggestions and recommendations.

Translation made with DeepL
Photos taken from Pexels with the following links
https://www.pexels.com/es-es/foto/reloj-vintage-en-la-ciudad-en-la-calle-5845733/
https://www.pexels.com/es-es/foto/reloj-de-bolsillo-de-laton-apuntando-al-5-43-162426/

Footer made in www.canva.com

---

VERSIÓN EN ESPAÑOL

BASTA YA DE PERDER EL TIEMPO

Hola a todos mis respetados catarsicos es el momento de tomar acciones, crear emociones y cambiar totalmente nuestra situación, condición y tal vez hasta el rumbo.

El tiempo es el valor más preciado después de la VIDA, no se compra, no se guarda, no se detiene.  Entonces dejemos de perderlo. cómo lo perdemos: 



PIERDES EL TIEMPO PREOCUPANDOTE POR EL QUE DIRAN:

Realmente crees q a tu edad debes dar o rendir explicaciones de xq te comiste ese chocolate o porque decidiste salir con alguien menor que tú!! tu vida es tuya, tus decisiones también lo son y nada ni nadie tiene derecho a juzgarte, señalarte y mucho menos criticarte, es una norma de ser adulto, ser responsable de tu propia vida y de tus acciones, así que ya deja el brollo y las habladurías y vive a tu ritmo pero vive.

PIERDES EL TIEMPO COMPARANDOTE CON OTRAS PERSONAS
Es cierto algunas personas tienen más o mejores oportunidades que otras, o más facilidades económicas pero tú riqueza es TU SALUD, poder caminar sin esconderte, poder tomarte una foto sin miedo a tu alrededor, este es tu mundo es lo que te toco y es hermoso, en lugar de compararte analiza y agradece lo bueno así podrás mejorar un poco y te sentirás mejor usa mejor ese tiempo.

PIERDES EL TIEMPO CON TU MIEDO A FALLAR
Que esperas?? que llegue el delorean y te lleve en un viaje a tu futuro para q veas si es o no una buena decisión arriesgarte??? despierta eso solo fue una película, tu eres el protagonista de tu propia película o novela como decidas vivirla.
Todos sentimos miedo alguna vez, y eso está bien, Todos nos caemos alguna vez y también está bien, pero pocos aprendemos a levantarnos y corregimos la falla para no volver a cae, acaso creés que no sentí miedo cuando me ví en una silla de ruedas sin saber si volvería o no a caminar,??? mírame de pie no uso tacones pero superé mi miedo ese y muchos otros.

PIERDES EL TIEMPO AL NO VIVIR TU VIDA, VIVIENDO LA DE LOS DEMÁS
Volvemos a primer punto deja el brollo o el chisme en este siglo eso no funciona, enfócate, céntrate, ponte metas concretas, baja unos kilos, limpia tu casa, reordena tu closet, llama esos familiares que casi no conoces, en mi país se llama busca ofició, yo lo llamo deja de perder tiempo, yo por ejemplo hoy dedique más de 5 horas a aprender a diseñar algunas cosas para que veas este post agradable y no sea una lectura aburrida.

PIERDES EL TIEMPO ESPERANDO INSPIRACIÓN
Yo jugué más de 10 años a la lotería KINO

con la esperanza de ganar el premio mayor y que te digo **NUNCA ME LO GANE**. La inspiración no la esperes la tienes aqui, en este post que te escribo desde mi alma por que me importas, inspírate en HIVE contacta personas de tu área compartan, hagamos comunidad en físico, retomemos nuestra calidez humana, con nuestros miedos, defectos y millones de dudas, cualquier acción es importante y bien vista para que ya dejemos de PERDER EL TIEMPO.

Se les respeta, valora y desea lo mejor siempre, atenta a sus comentarios, sugerencias y recomendaciones.

Traducción echa con DeepL
Fotos tomadas de Pexels con los siguientes enlaces:
https://www.pexels.com/es-es/foto/reloj-vintage-en-la-ciudad-en-la-calle-5845733/
https://www.pexels.com/es-es/foto/reloj-de-bolsillo-de-laton-apuntando-al-5-43-162426/
Footer echo en www.canva.com