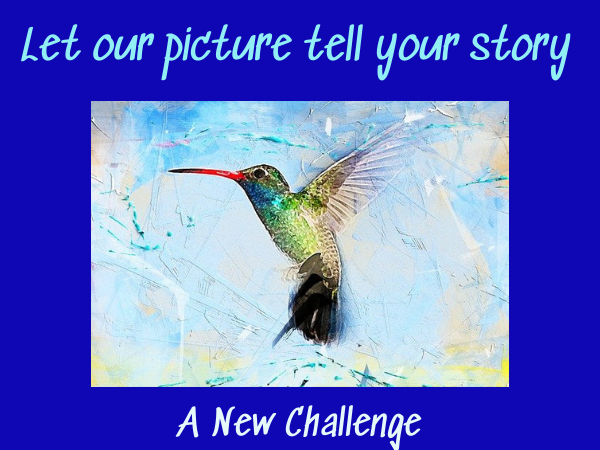 Source By Ractapopulous edited on Canva
'Every picture tells a story' - tell us yours, we are waiting to hear them!
What a way to start this week and a new month too! I am excited, that is putting it mildly, I am super excited for the contest starting this week. I will be hosting this contest and the generous @melinda010100 will be providing the prizes. There will be 8 hives and 500 points for the taking!!! (all other details regarding rewards will be available in the contest post) Woohoo what a start to the contest. Who knows as this challenge gets underway we might find generous Hiveans/sponsors coming forward to encourage us some more.
I know so many of you here love to tell stories. Bring your best game to this challenge with your imagination and ability to tickle some funny bones. You don't have to struggle with just a single word prompt, we will provide an image that can ignite your imagination and help you tell the story.
Your story need not be long, keep it as long or as short as you like, just create a fascinating story from it. How is that for a start?
Your engagement with other story tellers participating in the challenge would be the key to winning the prizes.
This is a fun challenge so we want you to have fun with fellow Hiveans, story tellers and friends. How cool is that!
Our first edition of the 'Let our picture tell your story - Challenge' will be on air on Thursday the 6th of August, so watch out. Follow me to ensure that you don't miss the challenge.
Be as entertaining as possible, as creative as you care to be and as wildly imaginative as your mind will allow you.
We are not going to judge you on your grammar, but we would like your story to be understandable.
If you can come up with images you can draw, paint or digitally create along with your story we welcome your creativity.
However, this story should be only in the comment section of the challenge posts. Do notcreate a new post for this.
I eagerly await your participation. Please get the word out to your friends and foes alike.
Kindly wish me the very best. I have just been here on Hive only for the last three months (even though I signed up earlier) and I am still learning the ropes here. I'd love to have your support.
Forgive me for any mistakes that may occur initially ( I hope not) but please be here to encourage me.
Thank you for reading; without your support it may not be possible for me to grow as much as I have and be motivated to come every day and post here.
To everyone of my friends, readers, and supporters a huge thank you!!
Have a productive and enjoyable month!!