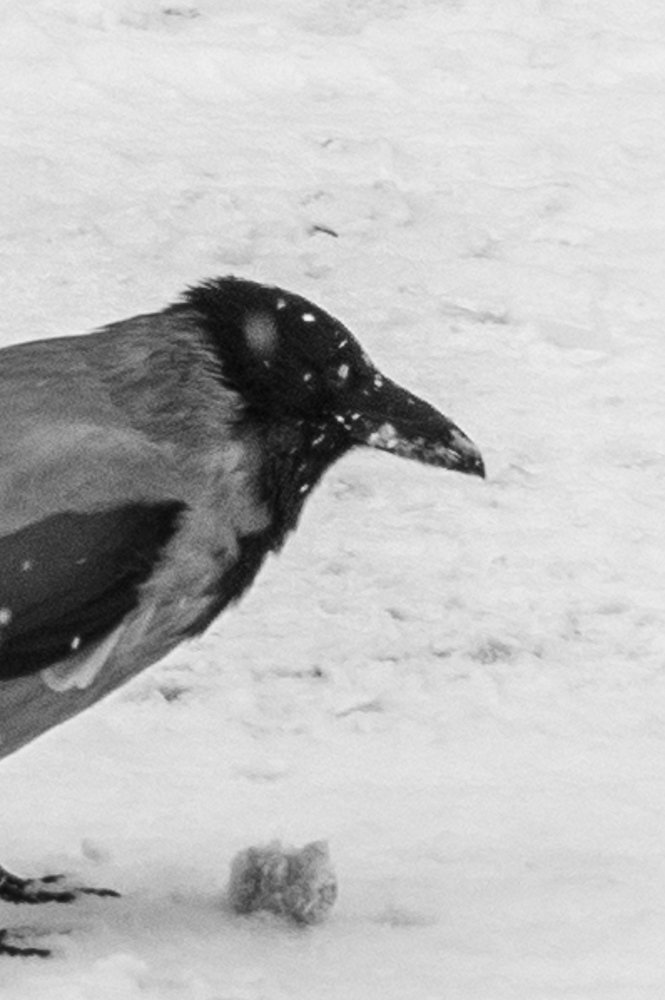 Post for the contest Feathered Friends - Show Me A Photo Contest Round 104 by @nelinoeva
Последний месяц февраля. Зима в этом году была слишком мягкой. Возможно весна наступит раньше срока. Я уже видел серых ворон, которые летают парами.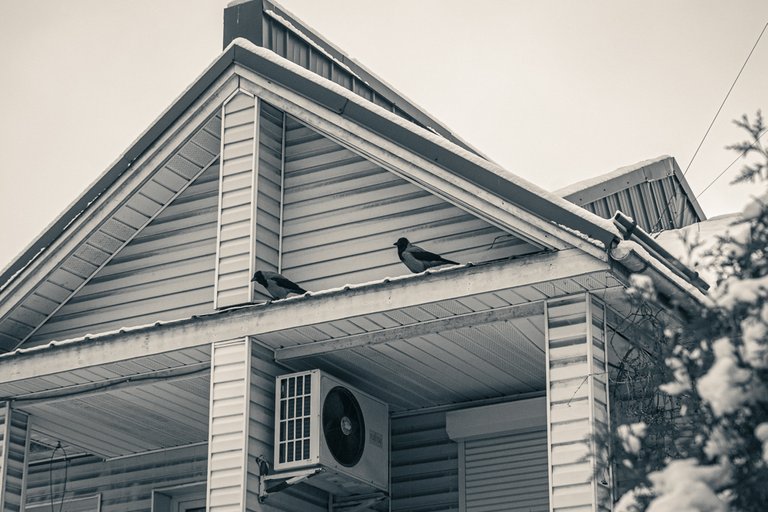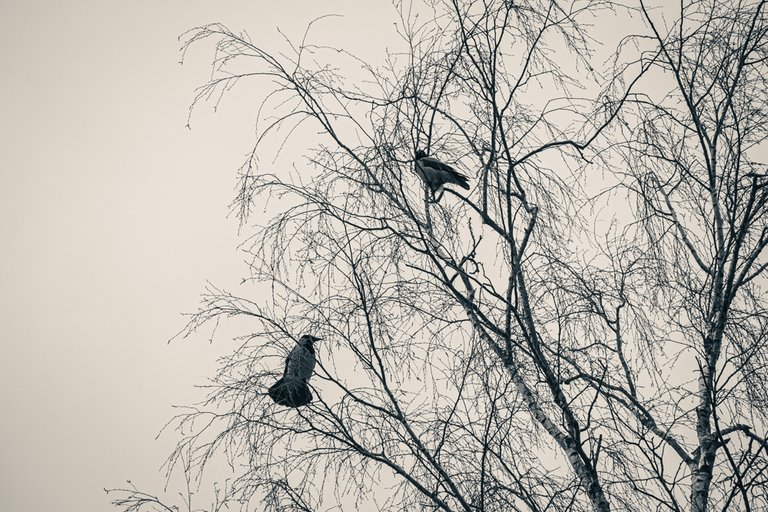 They will soon start repairing their nests and preparing for family life with children. In the meantime, they just have love games.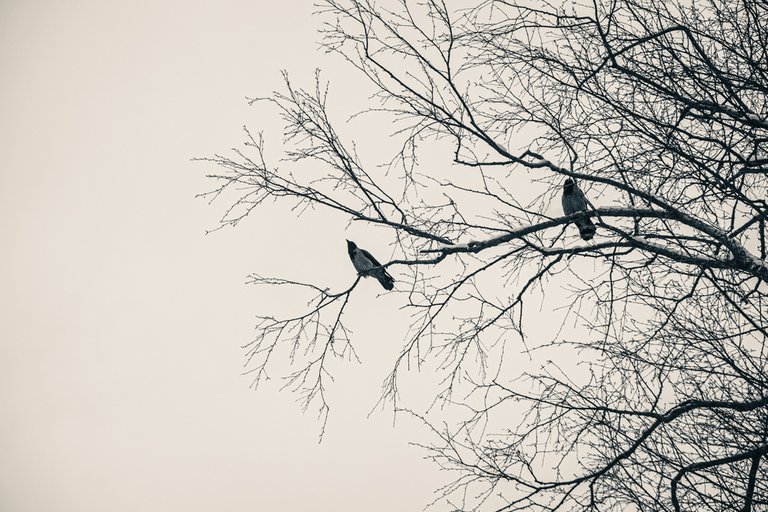 Unlike ducks and pigeons, I've never seen anyone feed crows...
but there is a lot of food waste in the city. Bins near shops, landfills, you can just get attached to pigeons or ducks... I think crows don't starve. They're too smart for that.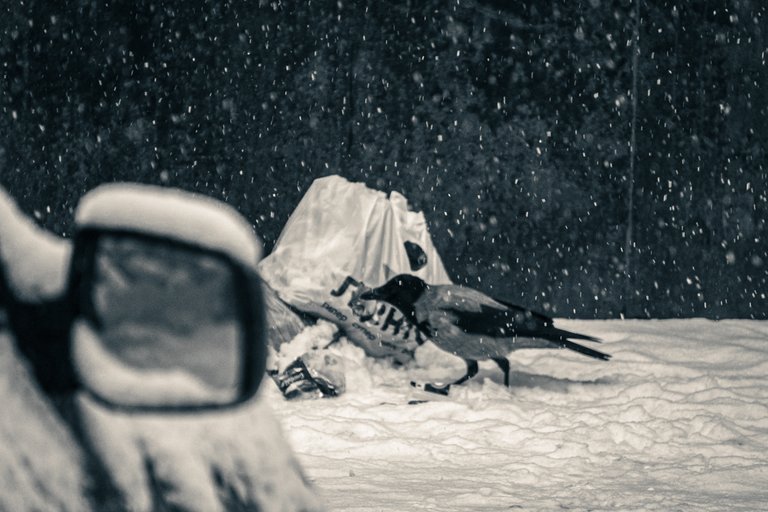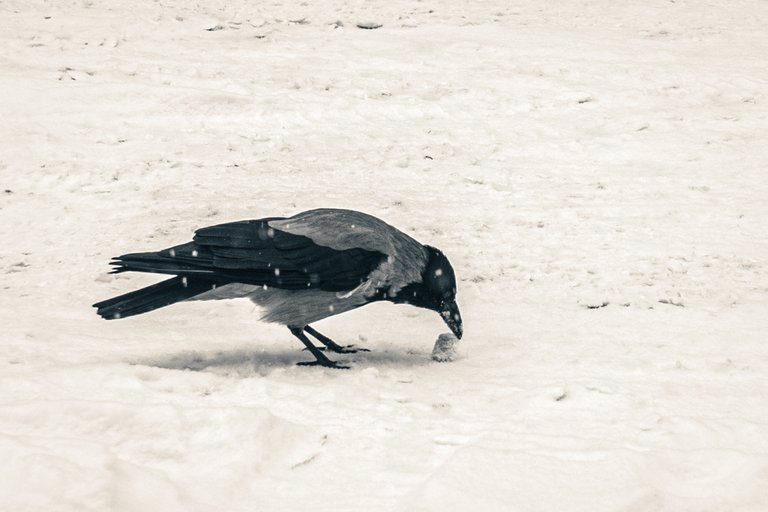 | ▽ | ▽ |
| --- | --- |
| Camera | Sony A7М2 |
| Lens | Sony 16-105 Samyang 35 1,4 Helios-40-2 ОKS 1-22-1 |
| Location | Russia |
| Post-production | in LR |
Manual processing in Lightroom
Unless otherwise specified, text and photos are copyright