Winds between 40-50 kph chased the advancing rain clouds over the mountains.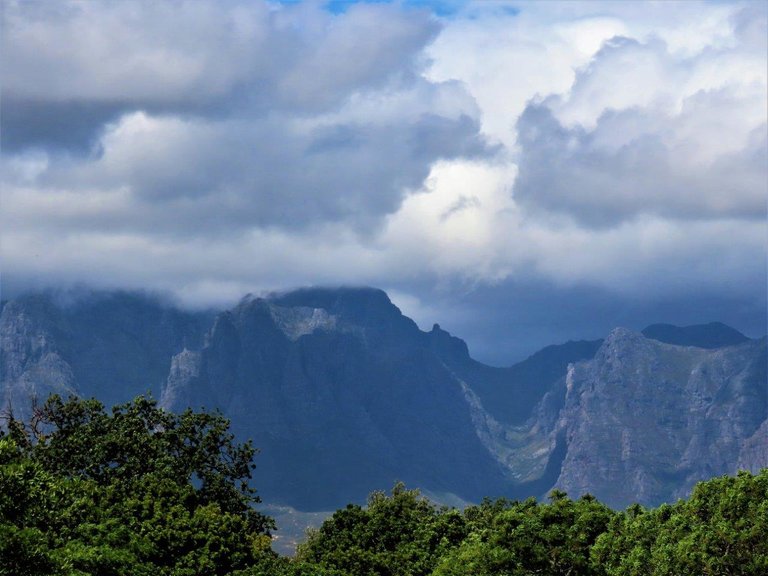 Timeless clouds flowed across the skies leaving their beauty in their wake.
The weatherman said that it "might" rain and I am sure that there was much rain later inland, but here at the coast, the clouds had other teasing ideas. A problem with the strong winds here is that it does not blow constantly, it blows in very strong and sudden gusts. Many a boat captain has misjudged the strange winds and the coasts are littered with sunken ship skeletons due to the gusts.
Luckily I was ready with my camera and in here I will show you the lovely results.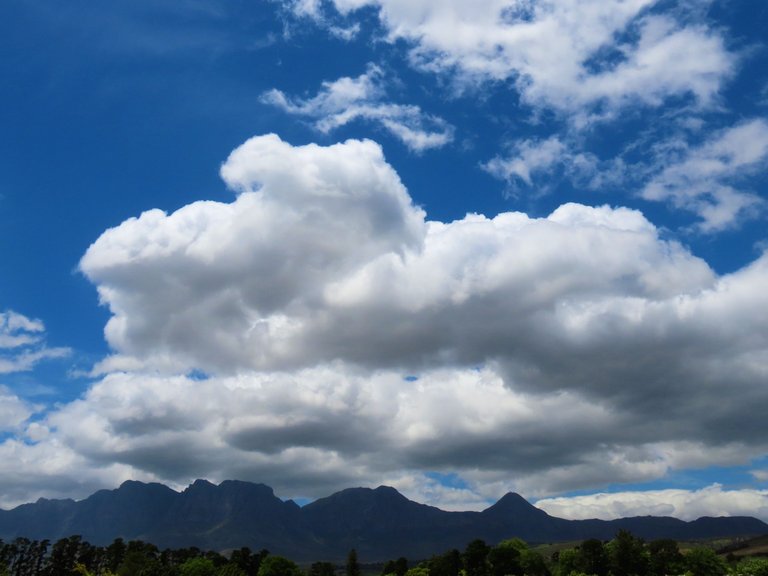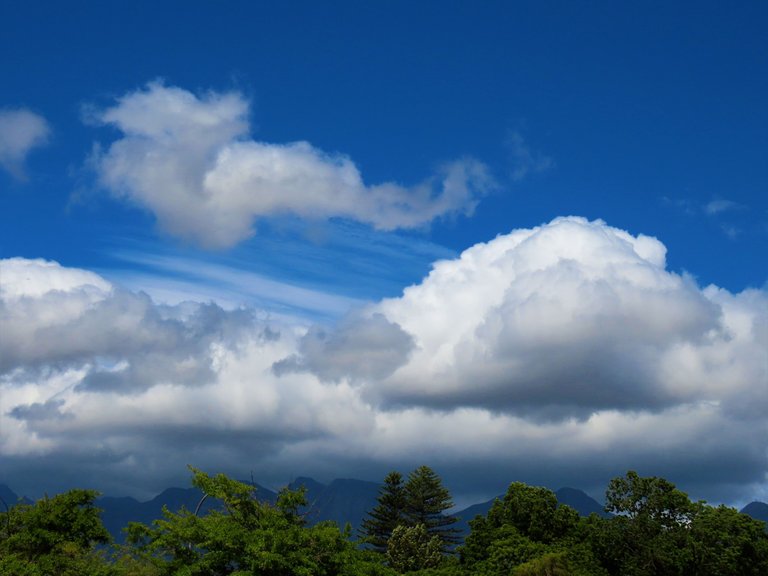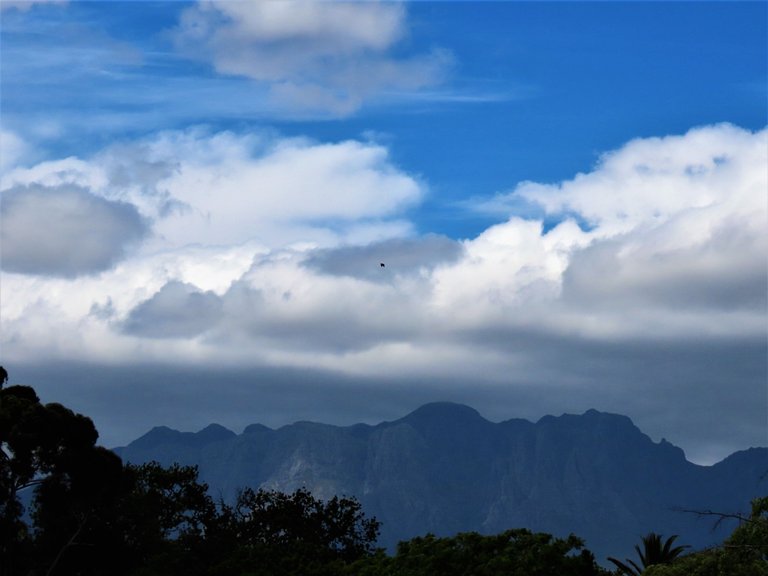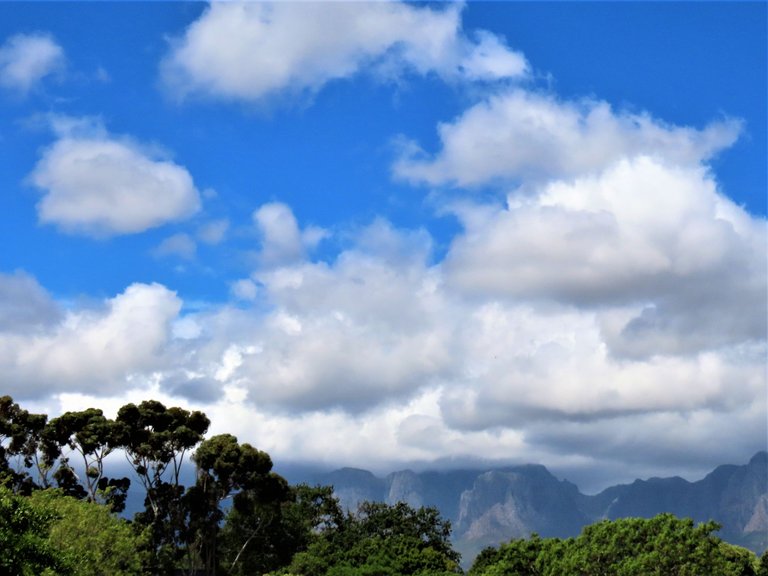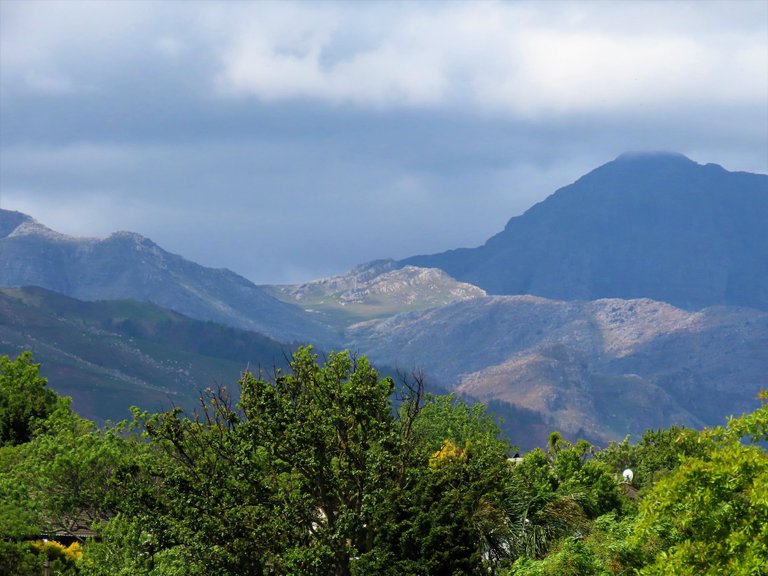 Oh yes, later in the day some clouds appeared to be gaily laughing at me, as there was no rain. The clouds colored themselves to emphasize the fact that they can do what they like.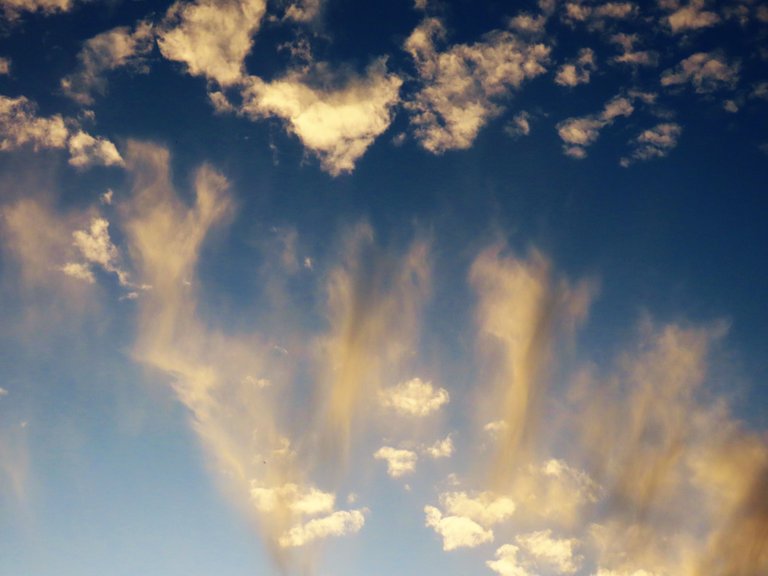 Beautiful isn't it?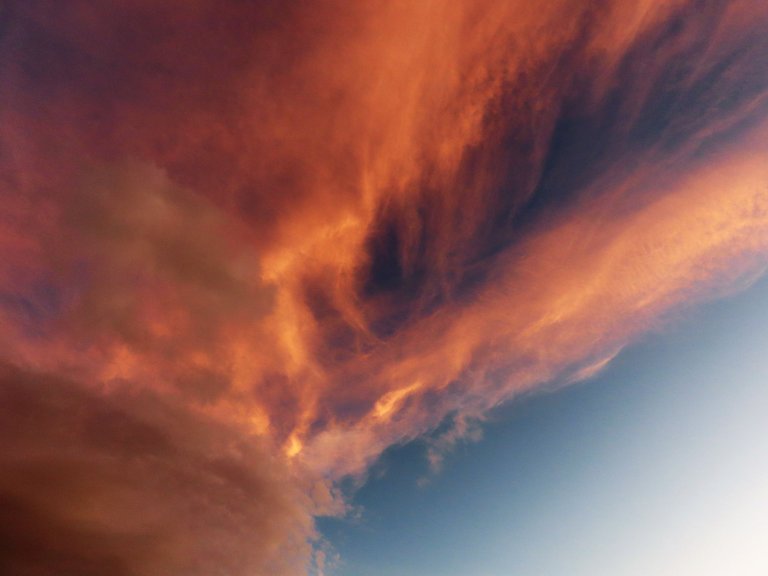 I have these mental conversations with the clouds and it is much fun, almost as if I am up there floating between them. Might sound a bit crazy, but I can tell you that there are much crazier people on this planet. Most of them are chasing riches and they don't care what they do to get it.
How crazy is it to ruin nature and to endanger all life on the planet?
South Africa is rich in minerals and just like the ship skeletons on our coasts, the land is scarred by the many old mines that were worked out and left just like that, without any attempts at rehabilitation.
Animals die when they drink out of the toxic laden mine pools and the same toxic water flows into the rivers. Add to that all of the littering in the rivers and you will have severe damages to the sea life at the river inflows. Then we have all of the human excrement that flows into the rivers from old water sewage dams that cannot cope with the inflows anymore. This is a real recipe of sheer madness.
That's why I rather float around with the clouds in the sky!
I hope that you have enjoyed the photos.
And That's All Friends.
Photos by Zac Smith-All Rights Reserved.
Camera: Canon Powershot SX70HS Bridge camera.
Thank you kindly for supporting a post on behalf of @papilloncharity