---
Hello Hive singers and listeners! Trust we're all doing great today? 🤗
I must say, the theme for this week's Hive open mic event had me musing for a while. But after a long playlist search and a moment of contemplating, I settled with doing a cover for 'Lets talk about love' by Celine Dion.
In my understanding and interpretation, this song is one that highlights "love" as an emotion that breeds opportunities for unity and trust to lead regardless of racial differences in our world.
Over the years, there's been so much hate and inhumanity going round that it has caused nothing but violence and inequality. Through this song, I believe Celine Dion is trying to bring up the subject of love as something that should be given more attention to. We all need the chance to give and be given love. The lyrics describes love as a deep, powerful but gentle emotion that makes all men equal. When there's love, our differences won't seem to matter anymore. And yes, we may come from different parts of the world, our faces and names may be different but the truth is that, there's one thing that brings us together as one and that is love!
I also believe we should try to create an opportunity for love to be at the center of our lives. We can simply do that by loving one another, promoting peace, having each other's best interests at heart and building trust because that's how we can make the world a better place.
At first, I was a little sceptic about how my voice would suit this song. I mean, I doubt I could ever match up to Celine Dion's legendary voice but I managed to pull this off with my very best and I really do hope you enjoy it 😊.
---
LYRICS:
Everywhere I go all the places that I've been
Every smile is a new horizon on a land I've never seen
There are people around the world - different faces different names
But there's one true emotion that reminds me we're the same...
Lets talk about love
From the laughter of a child to the tears of a grown man
There's a thread that runs right through us all and helps us understand
As subtle as a breeze - that fans a flicker to a flame
From the very first sweet melody to the very last refrain...
Lets talk about love
Lets talk about us
Lets talk about life
Lets talk about trust
Lets talk about love
It's the king of all who live and the queen of good hearts
It's the ace you may keep up your sleeve - 'til the name is all but lost
As deep as any sea - with the rage of any storm
But as gentle as a falling leaf on any autumn morn...
Lets talk about love - it's all were needin'
Lets talk about us - it's the air we're breathin'
Lets talk about life - I wanna know you
Lets talk about trust - and I wanna show you
Lets talk about love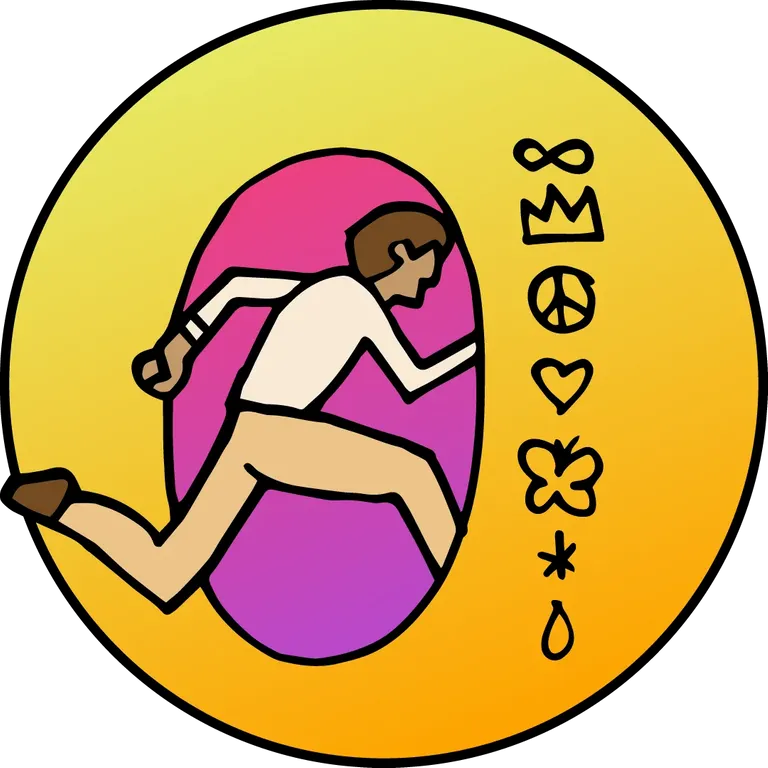 THANKS FOR VISITING MY BLOG ❤️
---
ESPANOL:
---
Hola, cantantes y oyentes de Hive! Confías en que todos estamos muy bien hoy? 🤗
Debo decir que el tema del evento de micrófono abierto de Hive de esta semana me tuvo reflexionando por un tiempo. Pero después de una larga búsqueda en la lista de reproducción y un momento de contemplación, me conformé con hacer una versión de 'Hablemos de amor' de Celine Dion.
En mi entendimiento e interpretación, esta canción destaca el "amor" como una emoción que genera oportunidades para la unidad y la confianza para liderar independientemente de las diferencias raciales en nuestro mundo.
A lo largo de los años, ha habido tanto odio e inhumanidad dando vueltas que no ha causado más que violencia y desigualdad. A través de esta canción, creo que Celine Dion está tratando de sacar a relucir el tema del amor como algo a lo que se debe prestar más atención. Todos necesitamos la oportunidad de dar y recibir amor. La letra describe el amor como una emoción profunda, poderosa pero suave que iguala a todos los hombres. Cuando haya amor, nuestras diferencias parecerán no importar más. Y sí, podemos venir de diferentes partes del mundo, nuestros rostros y nombres pueden ser diferentes, pero la verdad es que hay una cosa que nos une como uno solo y ¡es el amor!
También creo que debemos tratar de crear una oportunidad para que el amor esté en el centro de nuestras vidas. Simplemente podemos hacer eso amándonos unos a otros, promoviendo la paz, teniendo en cuenta los mejores intereses de los demás y generando confianza porque así es como podemos hacer del mundo un lugar mejor.
Al principio, estaba un poco escéptico acerca de cómo mi voz se adaptaría a esta canción. Quiero decir, dudo que alguna vez pueda igualar la voz legendaria de Celine Dion, pero logré sacar esto adelante con mi mejor esfuerzo y realmente espero que lo disfruten 😊.
---
LETRA:
Donde quiera que vaya, todos los lugares en los que he estado
Cada sonrisa es un nuevo horizonte en una tierra que nunca he visto
Hay personas en todo el mundo - caras diferentes nombres diferentes
Pero hay una emoción verdadera que me recuerda que somos iguales...
Hablemos de amor
De la risa de un niño a las lágrimas de un adulto
Hay un hilo que nos atraviesa a todos y nos ayuda a entender
Tan sutil como una brisa que aviva un parpadeo a una llama
Desde la primera dulce melodía hasta el último estribillo...
Hablemos de amor
hablemos de nosotros
hablemos de la vida
Hablemos de confianza
Hablemos de amor
Es el rey de todos los que viven y la reina de los buenos corazones.
Es el as que puedes guardar bajo la manga, hasta que el nombre esté casi perdido.
Tan profundo como cualquier mar - con la furia de cualquier tormenta
Pero tan suave como una hoja que cae en cualquier mañana de otoño...
Hablemos de amor, todo lo que necesitamos
Hablemos de nosotros, es el aire que respiramos
Hablemos de la vida - Quiero conocerte
Hablemos de confianza, y quiero mostrarte
Hablemos de amor
GRACIAS POR VISITAR MI BLOG! ❤️
---
▶️ 3Speak