"What is that place?", I said to @anidiotexplores as we slowly meandered down a busy carriageway doubtlessly pissing off the large convoy of cars behind us.
I didn't make a note of where, just that it was in Liverpool somewhere.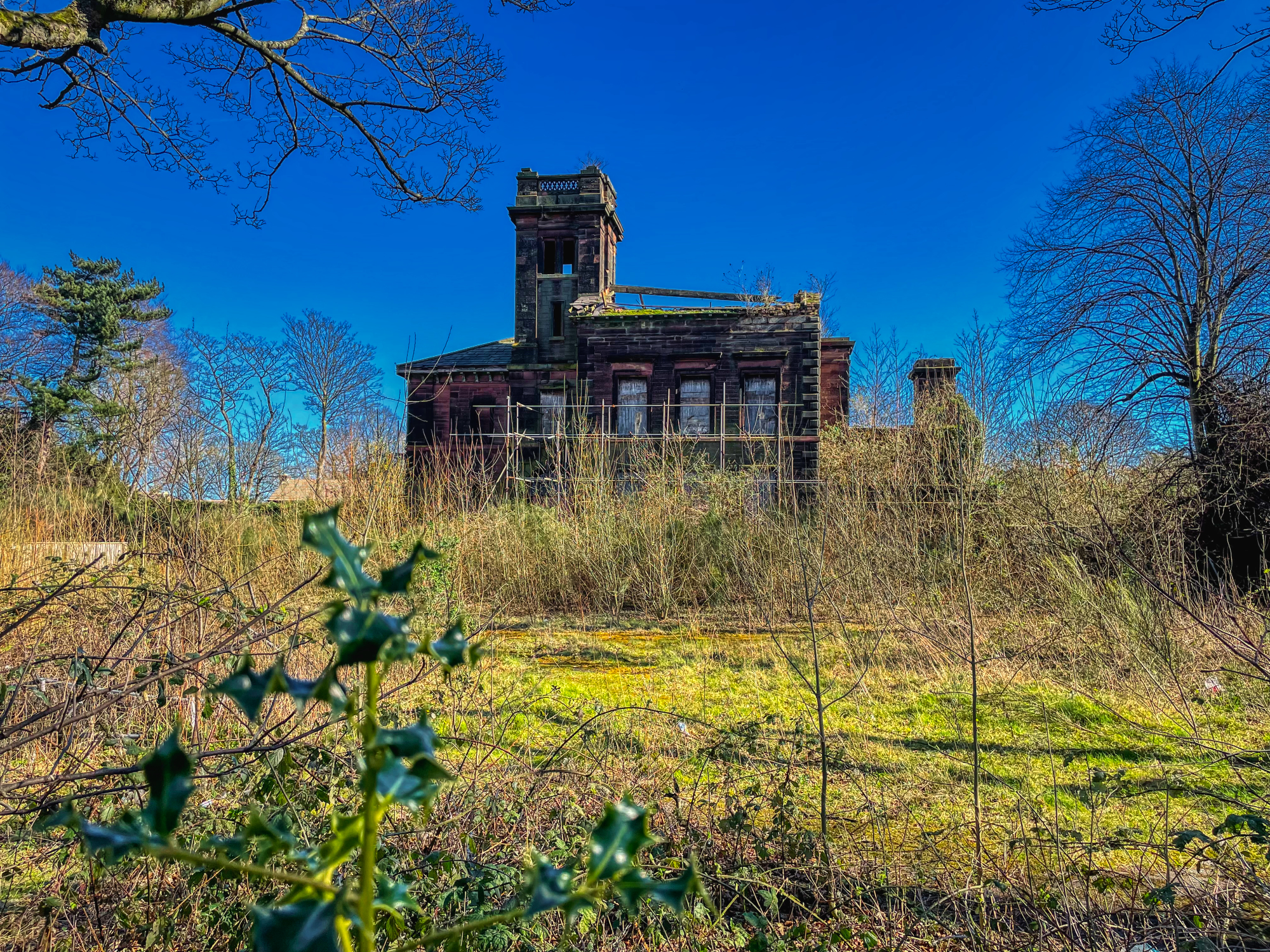 This is not surprising as the 'City of the Beatles' is crammed with rotting monoliths, most of which are tough to crack.
We had been heading to 'The Margeret Beaven School', an old sprawling complex that I had already registered one fail on.
"Beaven" was going to have to wait. This bad-looking "Turret House" needed to be investigated first.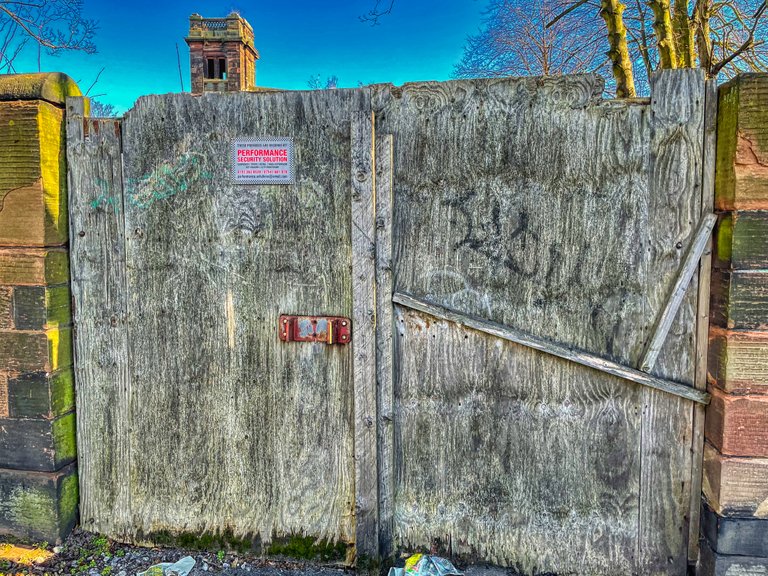 "Turret House" was situated on one of those non-stopping dual-carriageways and unless you could get through these front gates then parking was going to be an issue.
Abandoning it close to a residential block we walked toward the gates and literally jumped a 5ft wall, without thinking about what was on the other side.
I landed relatively well in a grassy patch, a little damp but this was March. What do you expect?
Thinking of myself as extremely dexterous on that day and now out of sight (of Karens), I followed @anidiotexplores toward this wreck of a building.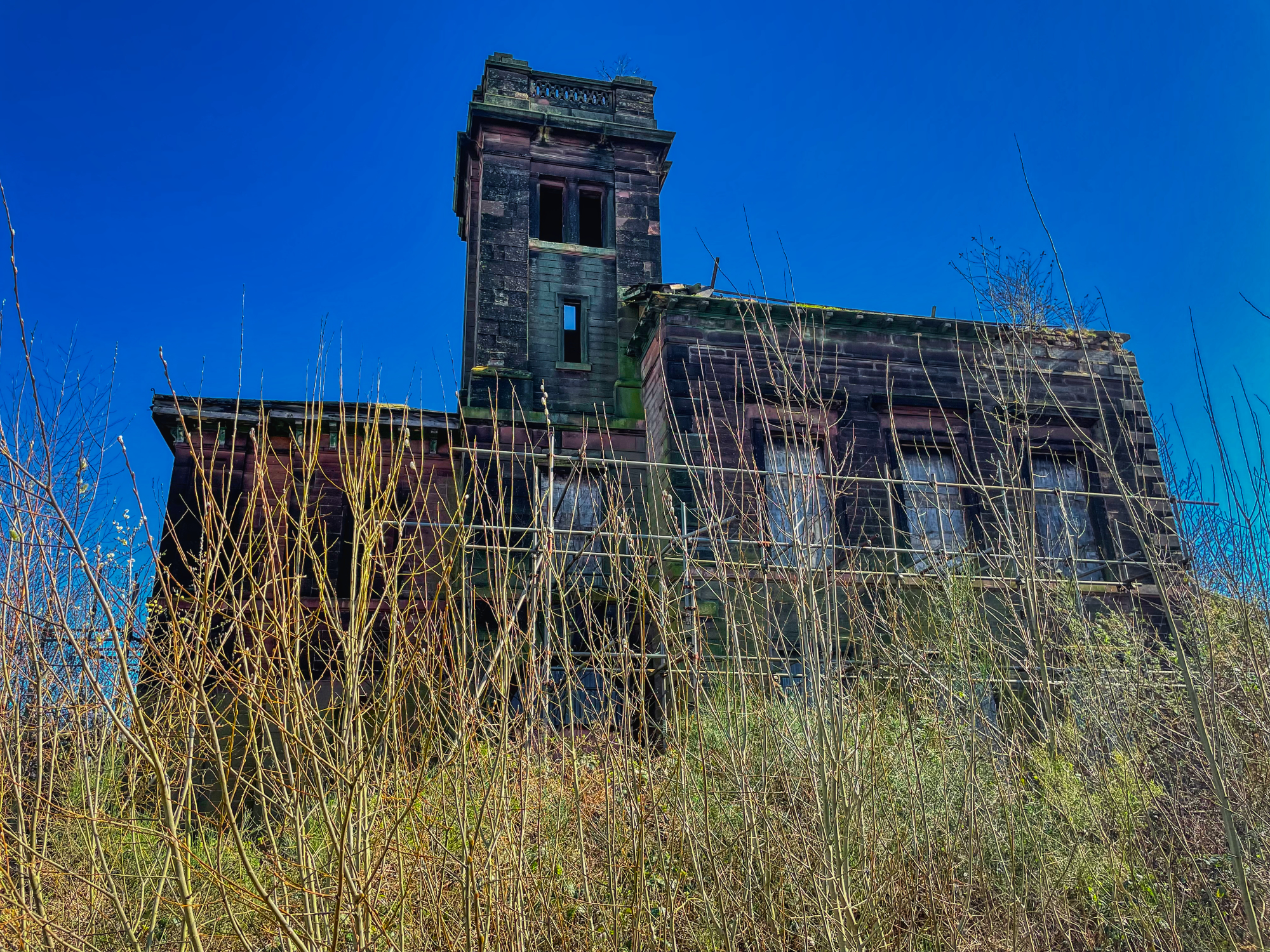 Getting a clear shot was not easy. I was not crouching when taking this shot, the grass and weeds were of giant proportions even in Spring.
Come Summer, and this would not be approachable.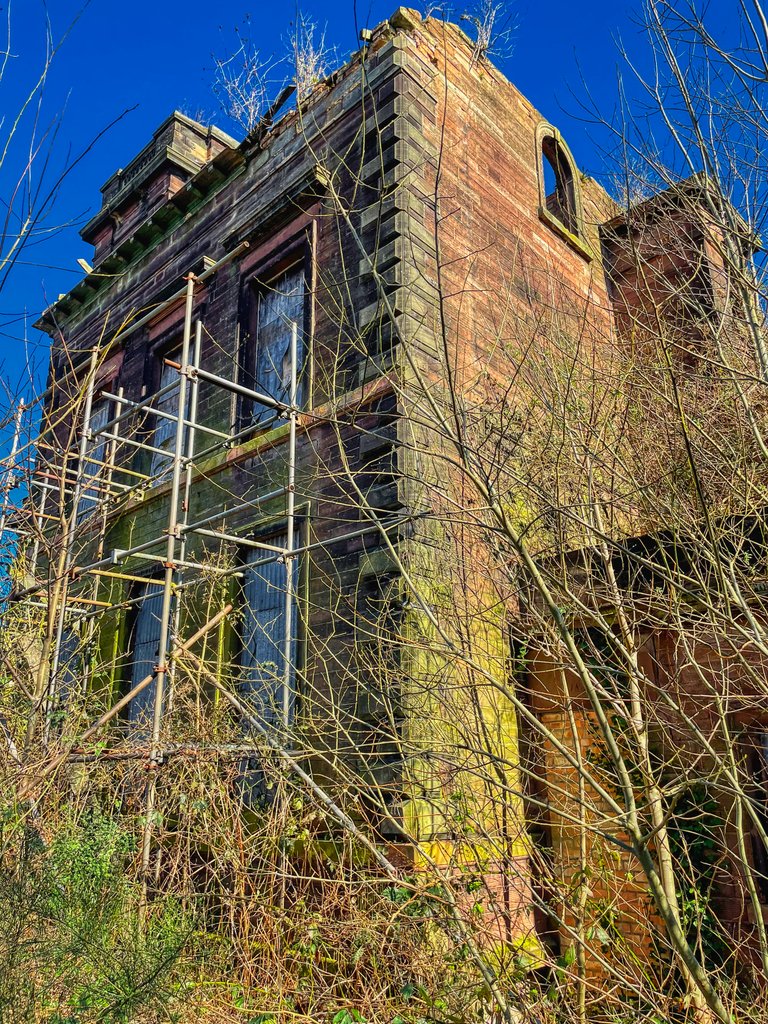 There had been some work in progress… once. The scaffolding looked old and as abandoned as what it was trying to keep together.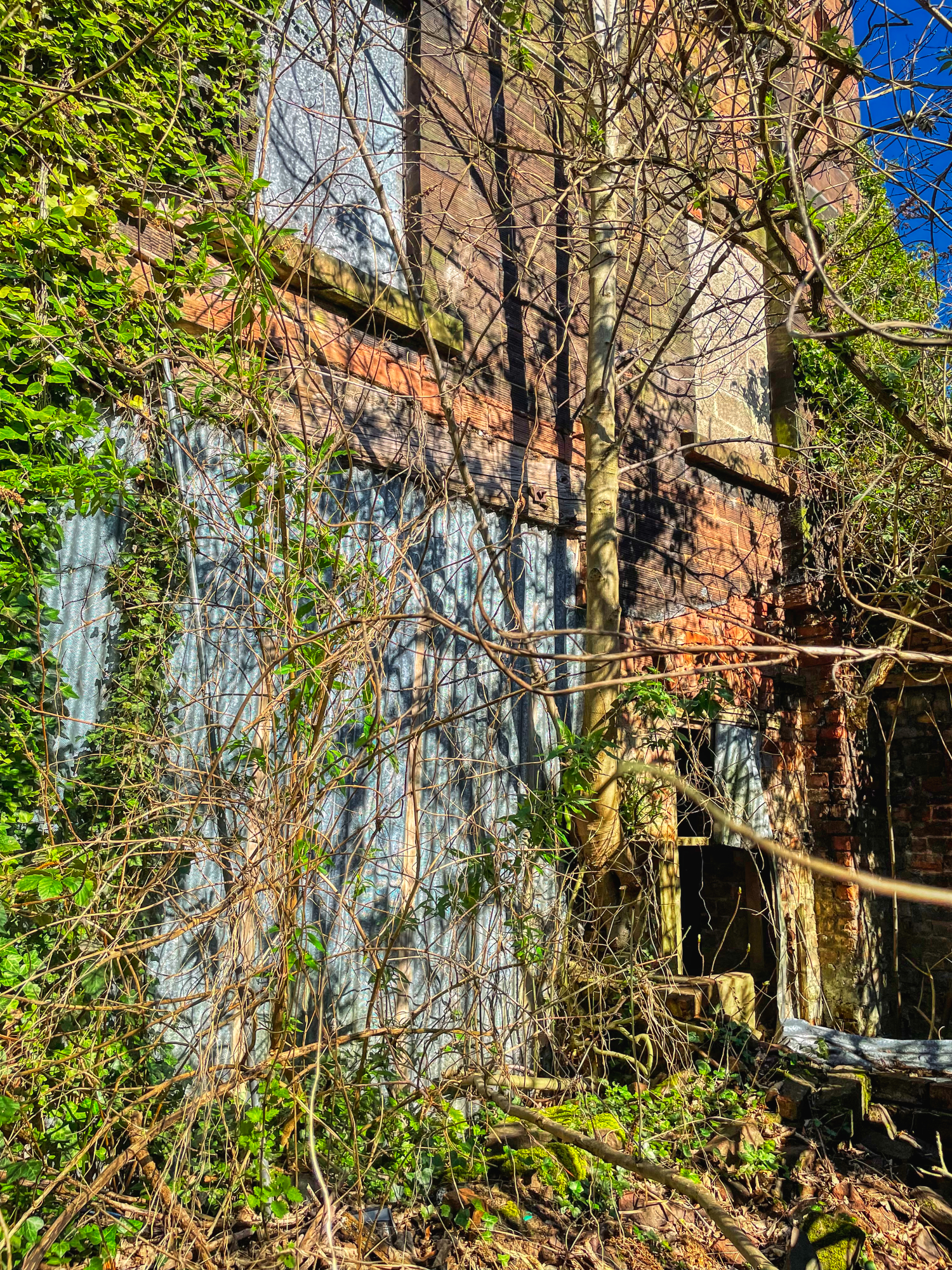 Some attempts had been made with rotting corrugated iron to keep us out, but a breach was found quickly.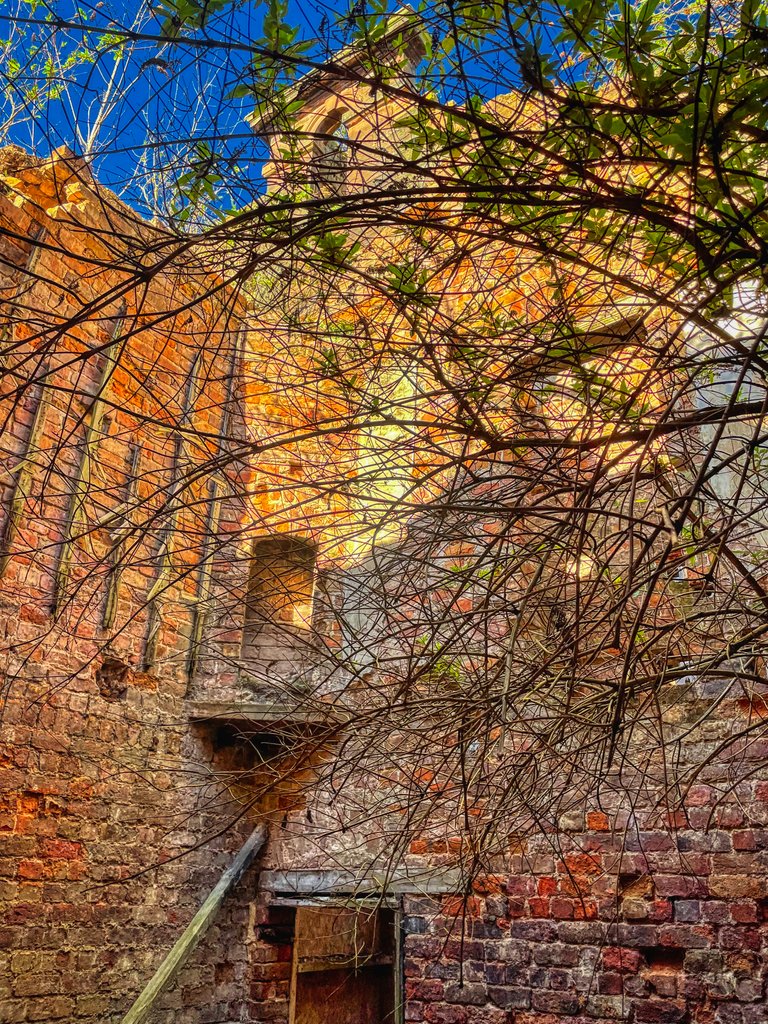 Inside was tough walking. "Turret House" was literally falling apart and more akin to a building site without the bulldozers.
Passing this large post, I noticed some scrawling.
'sexual knowledge of the ancients'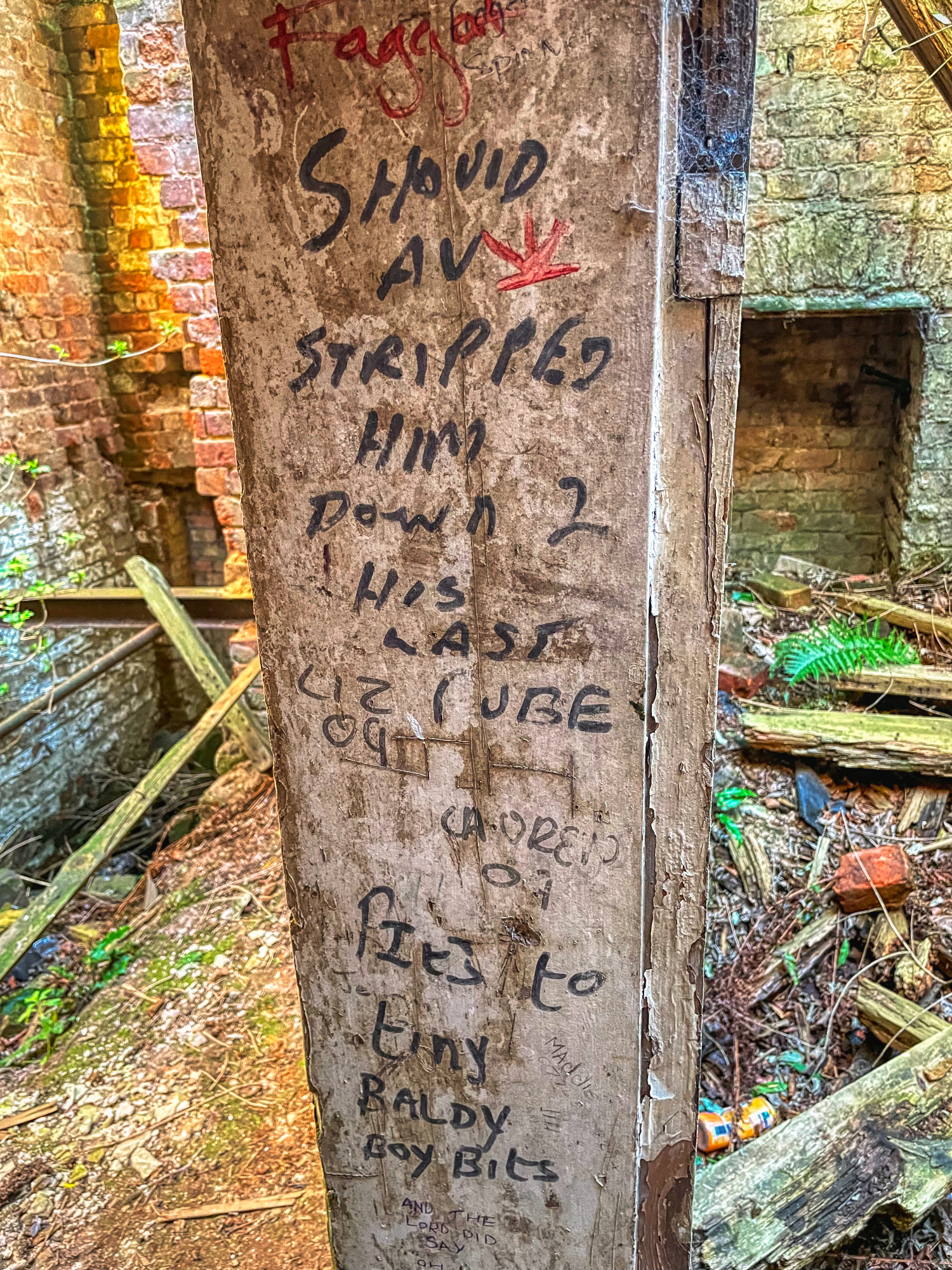 Shaking with excitement I read… and learned.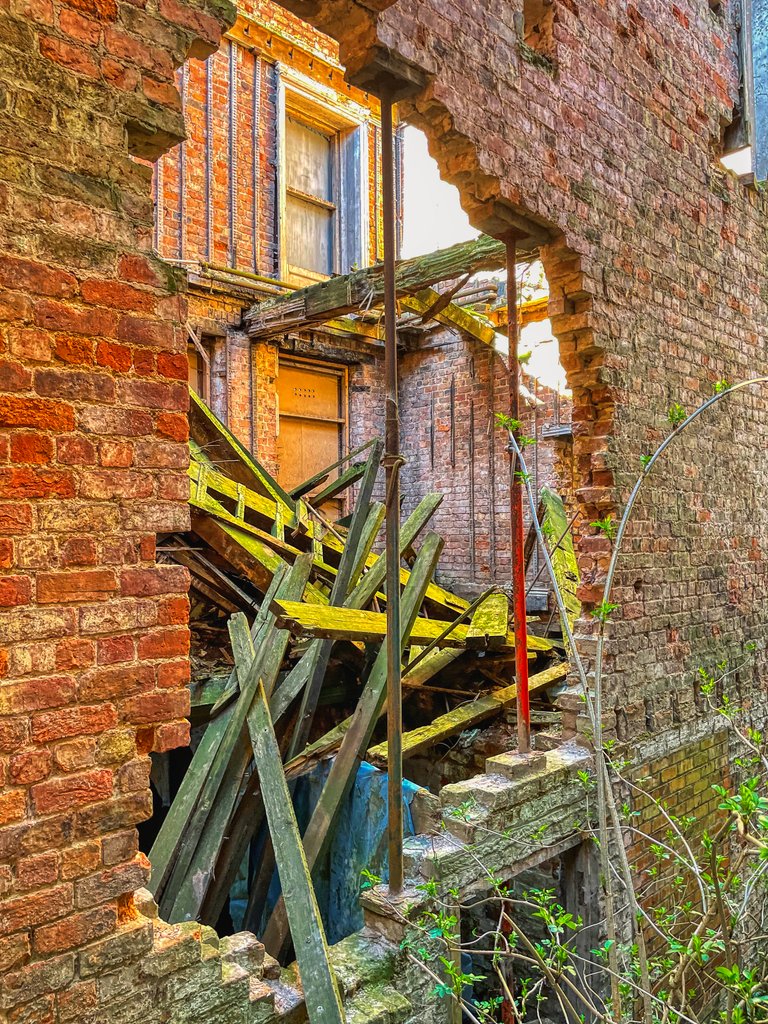 At a guess, that's not a natural archway designed to attract the eye. Scaffolding had been meticulously placed here, as well as in many other areas.
We descended trying not to twist any ankles; the floor was not exactly up to current health and safety standards.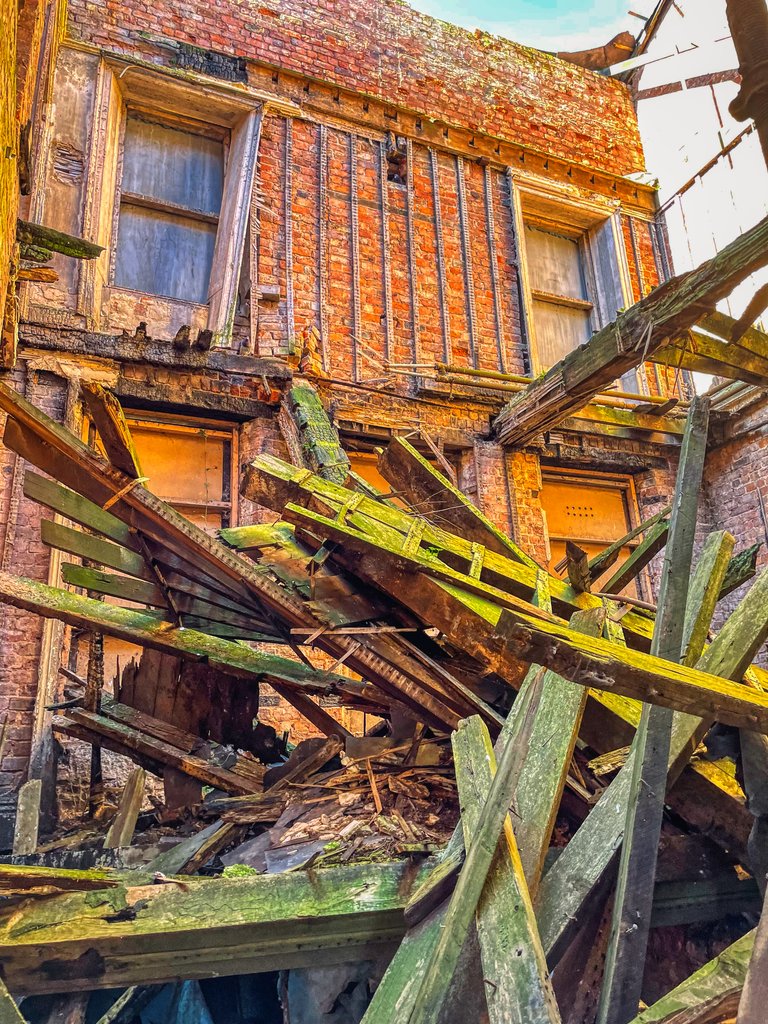 Gazing upwards I marvelled at the intricate work and carvings on the partially fallen beams. One wrong step and they might have been landing on my head.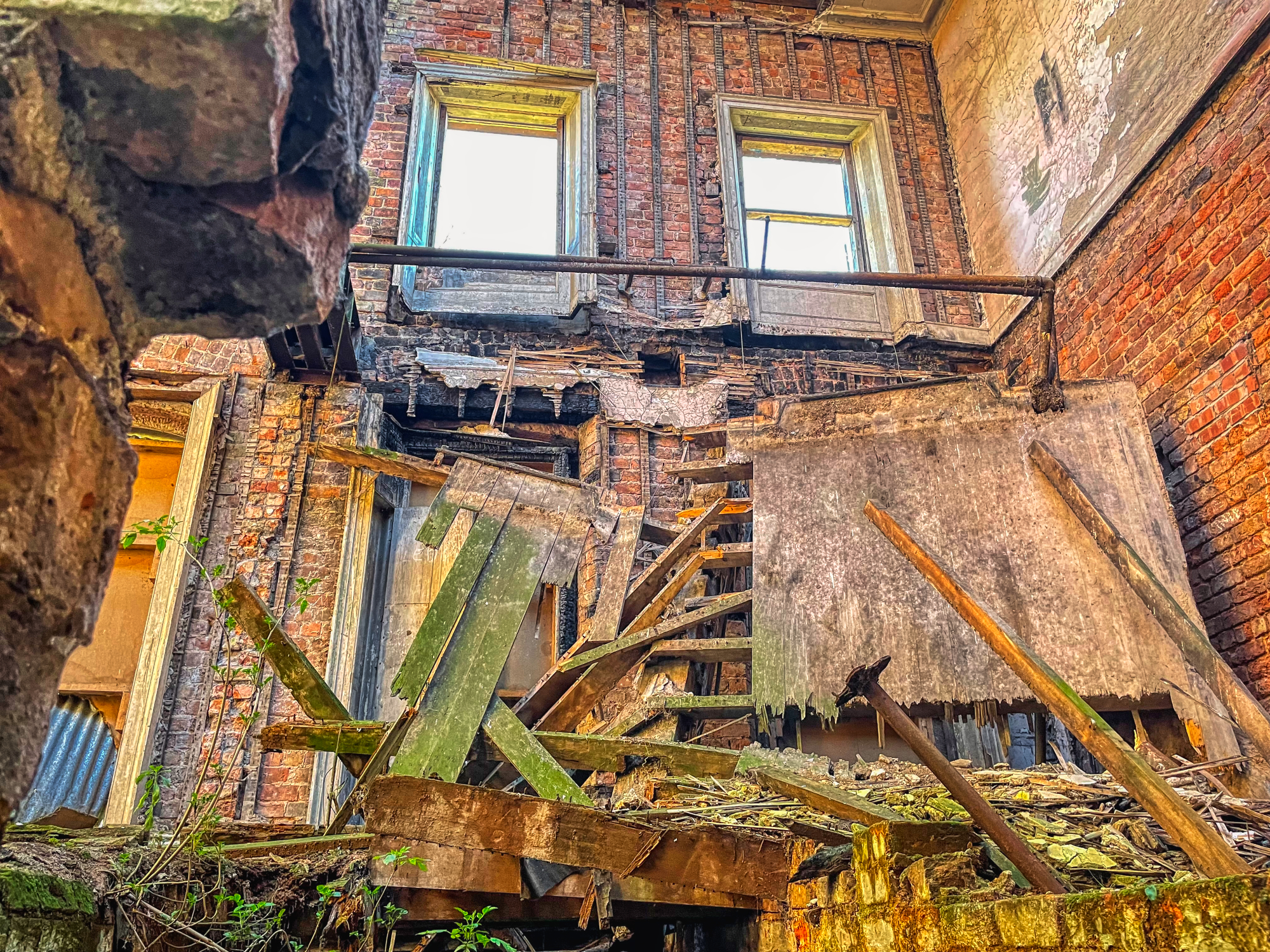 Now that looked like a place where I needed to go, some old scaffolding was creating a makeshift slippery ladder.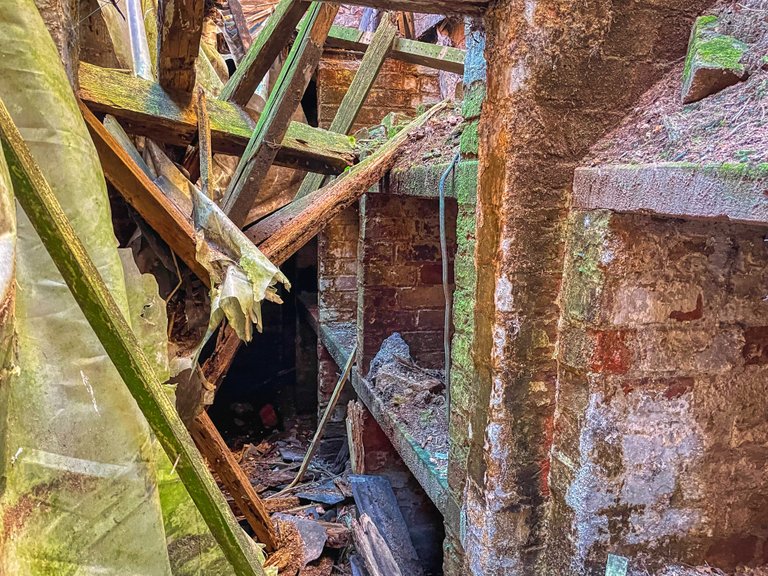 I did think about crawling through there. You never know what treasures lurk beyond.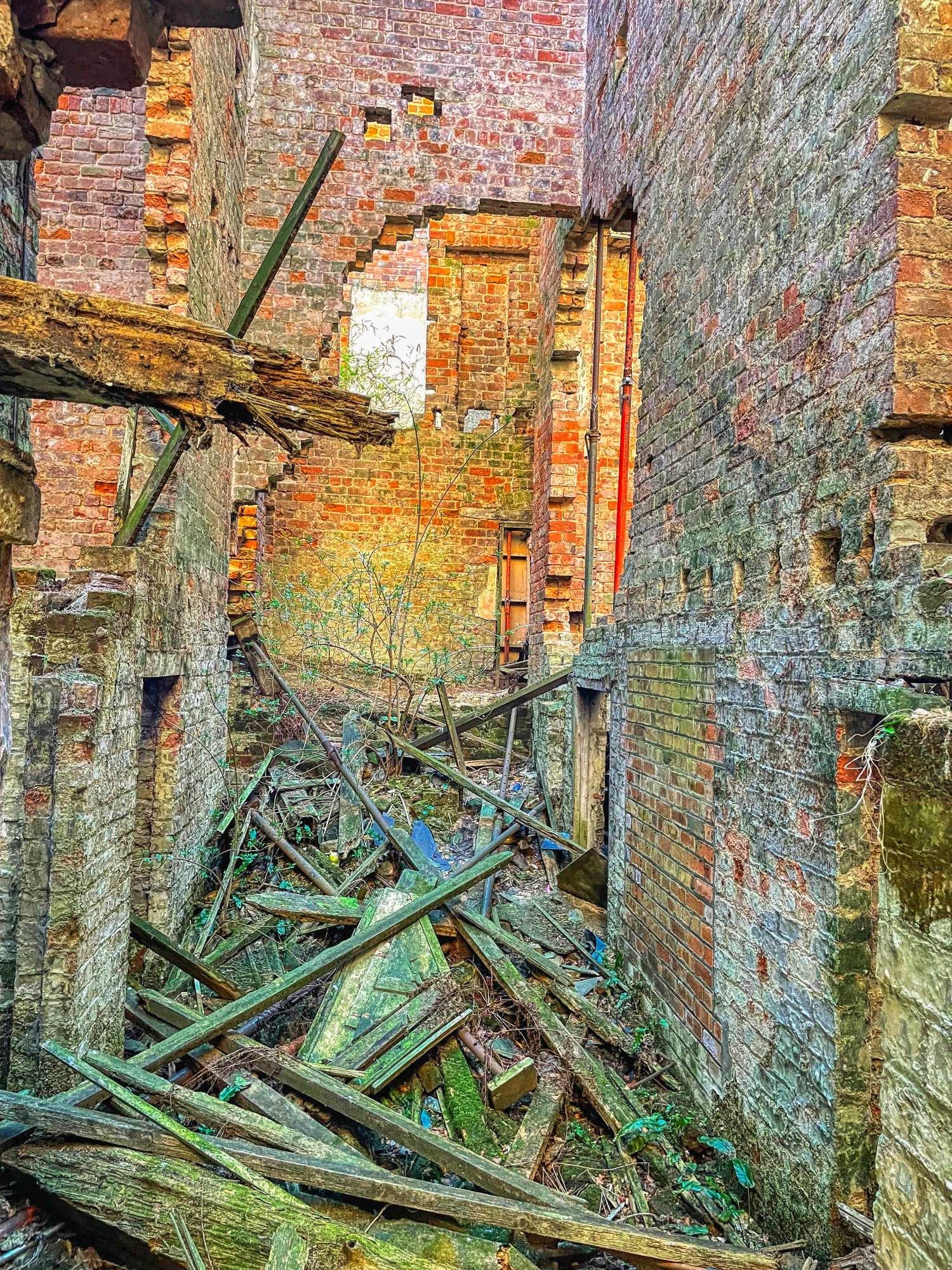 The far end is where we entered. Maybe we should have stopped there and turned back?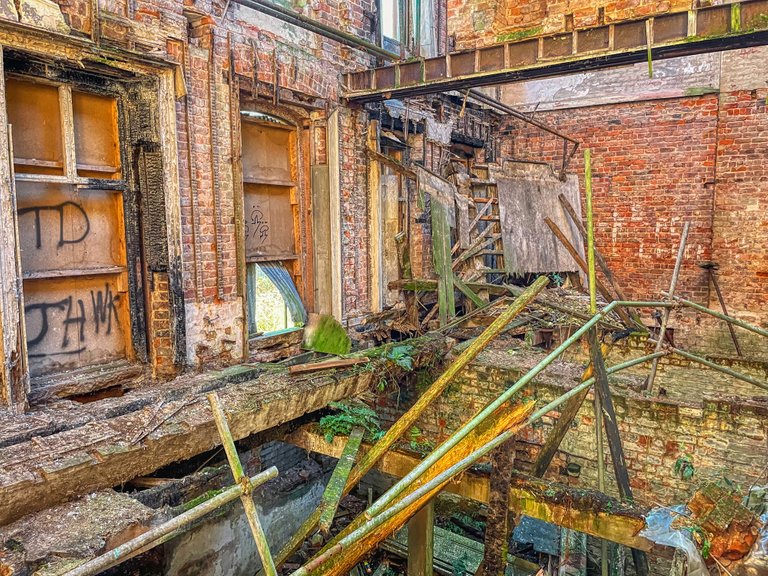 However, I had climbed up the dodgy scaffolding by this point and could barely move in case the second floor collapsed.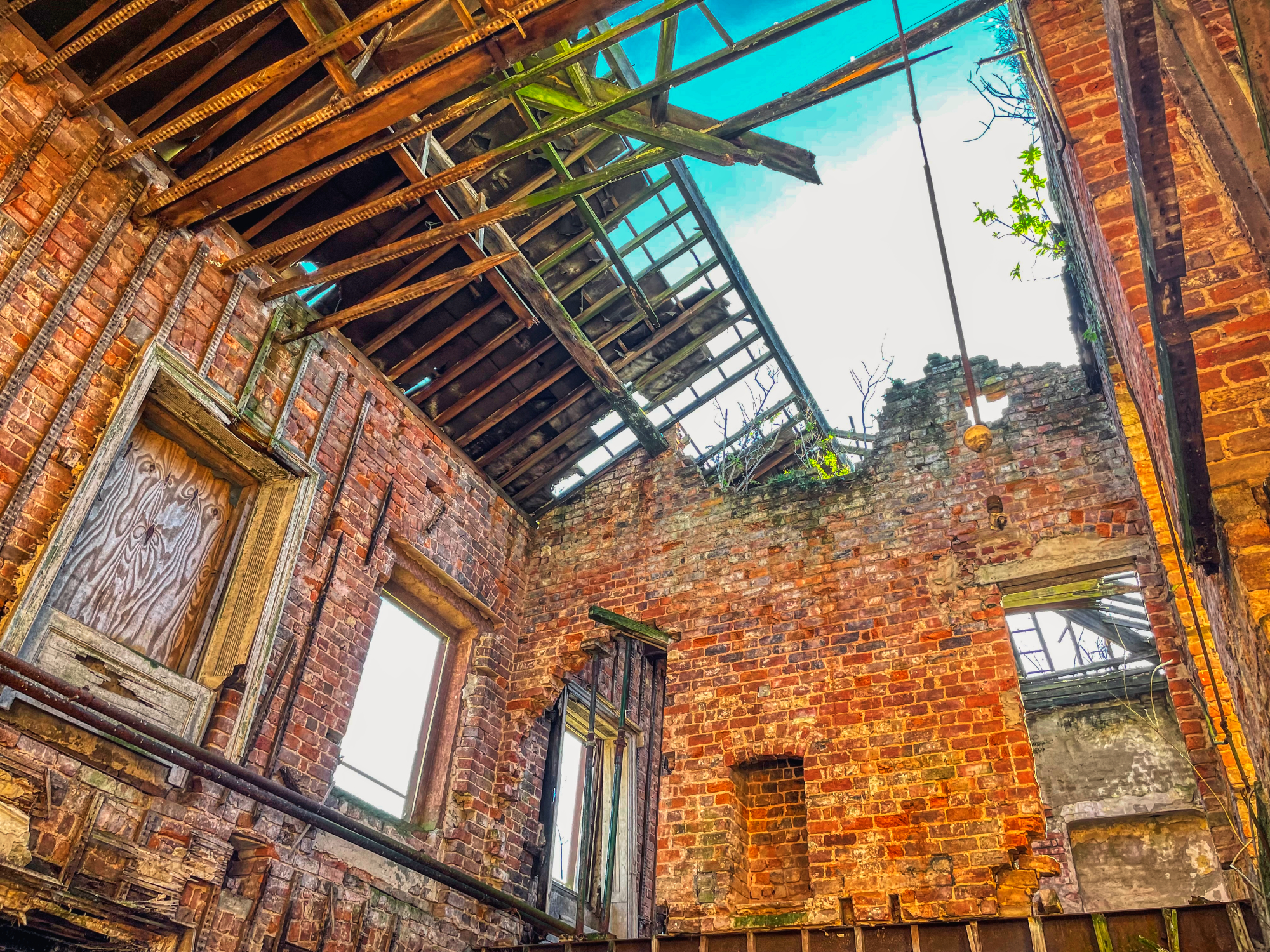 The light fitting is all about what is left, beside crumbling rubble.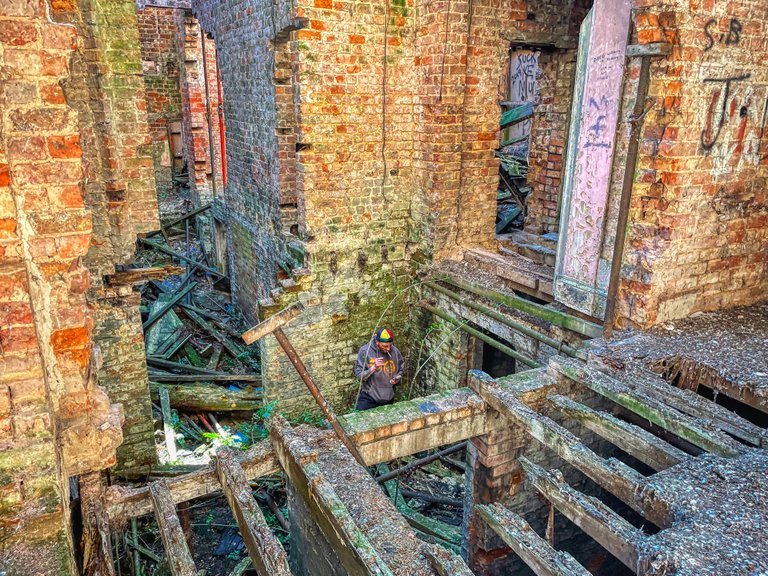 '@anidiotexplores takes a break and excitedly shares this extraordinary find via a 'live feed'. We fully expected the TourBus to arrive as we were leaving'...

I spotted another possible exit while perched on this 'second floor', and noticed there was at least one other person as crazy as me who had made it here.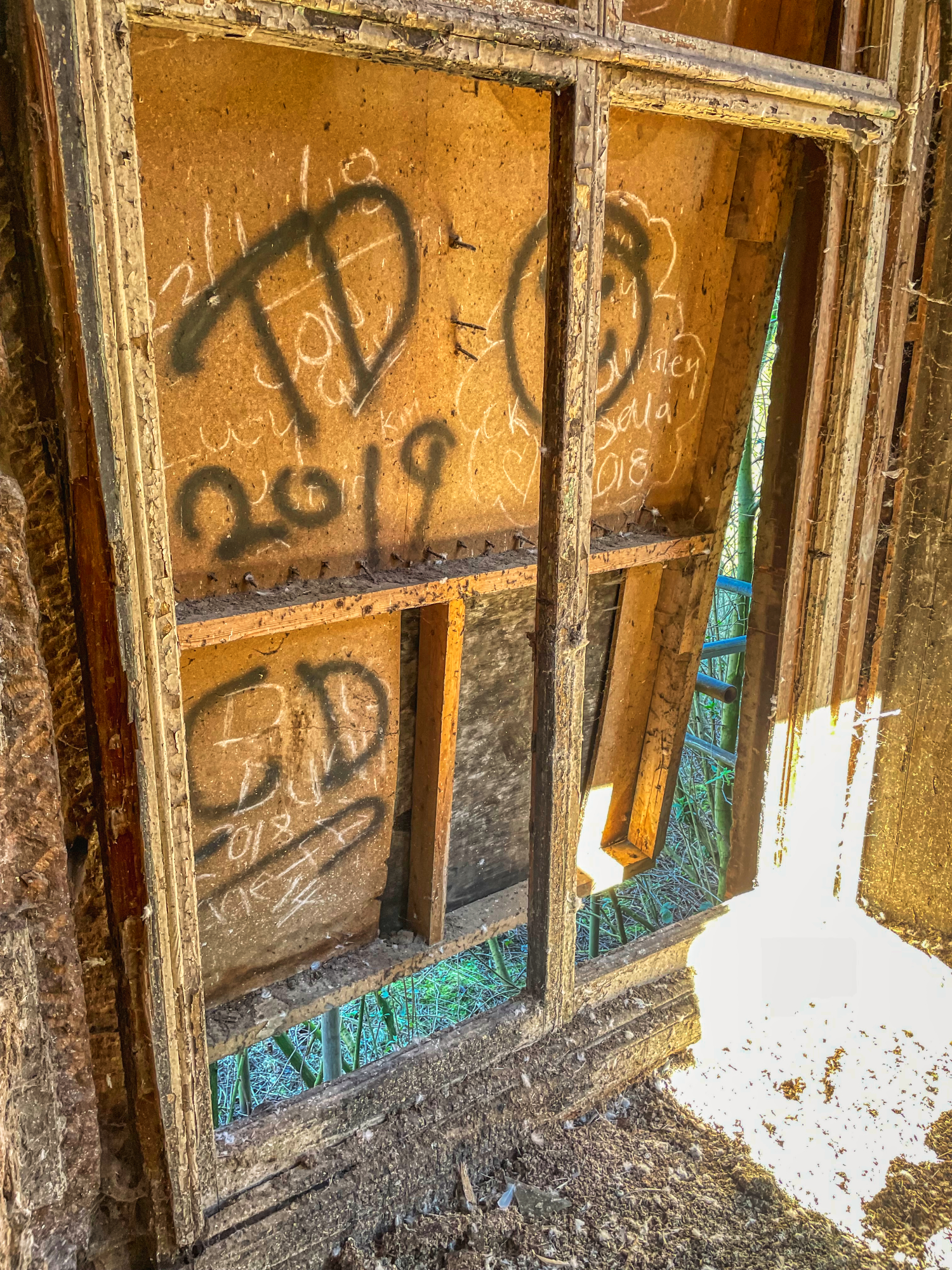 The shutter rattled as I pushed it and slammed back into position. Sharp nails edged it. Not an easy exit.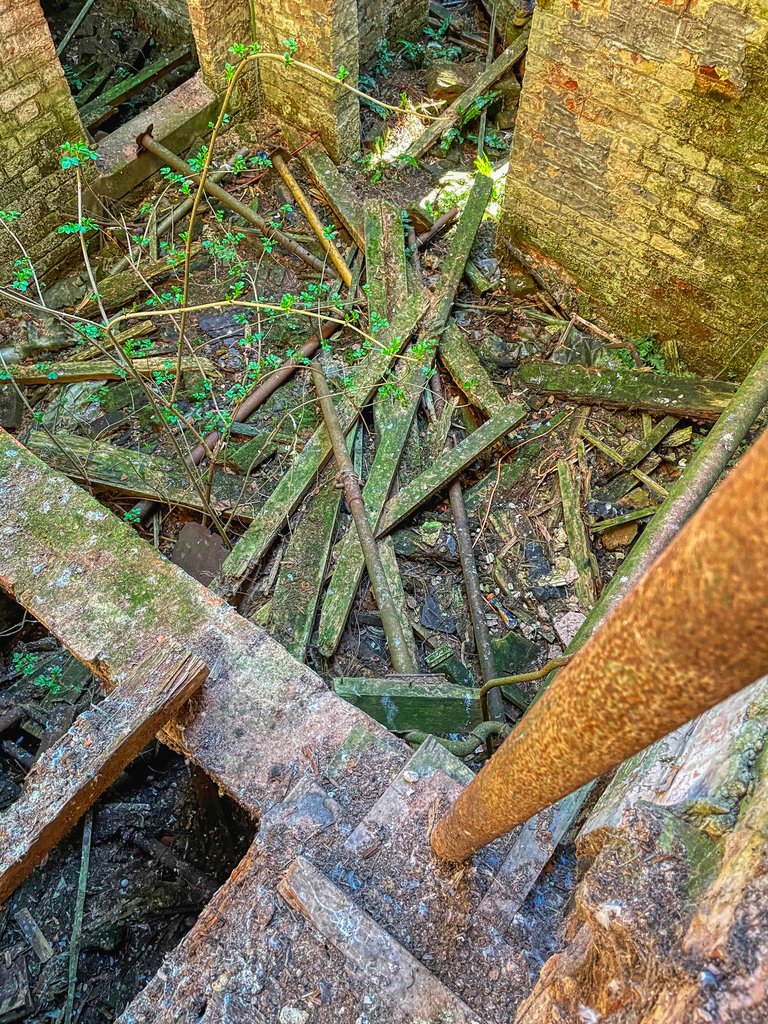 Edging back down using the scaffolding, I made it safely without breaking anything.
As we were leaving I spotted yet another ancient sexual tome of wisdom. This one was more verbose than the last and filled my head with new and deep-filled knowledge.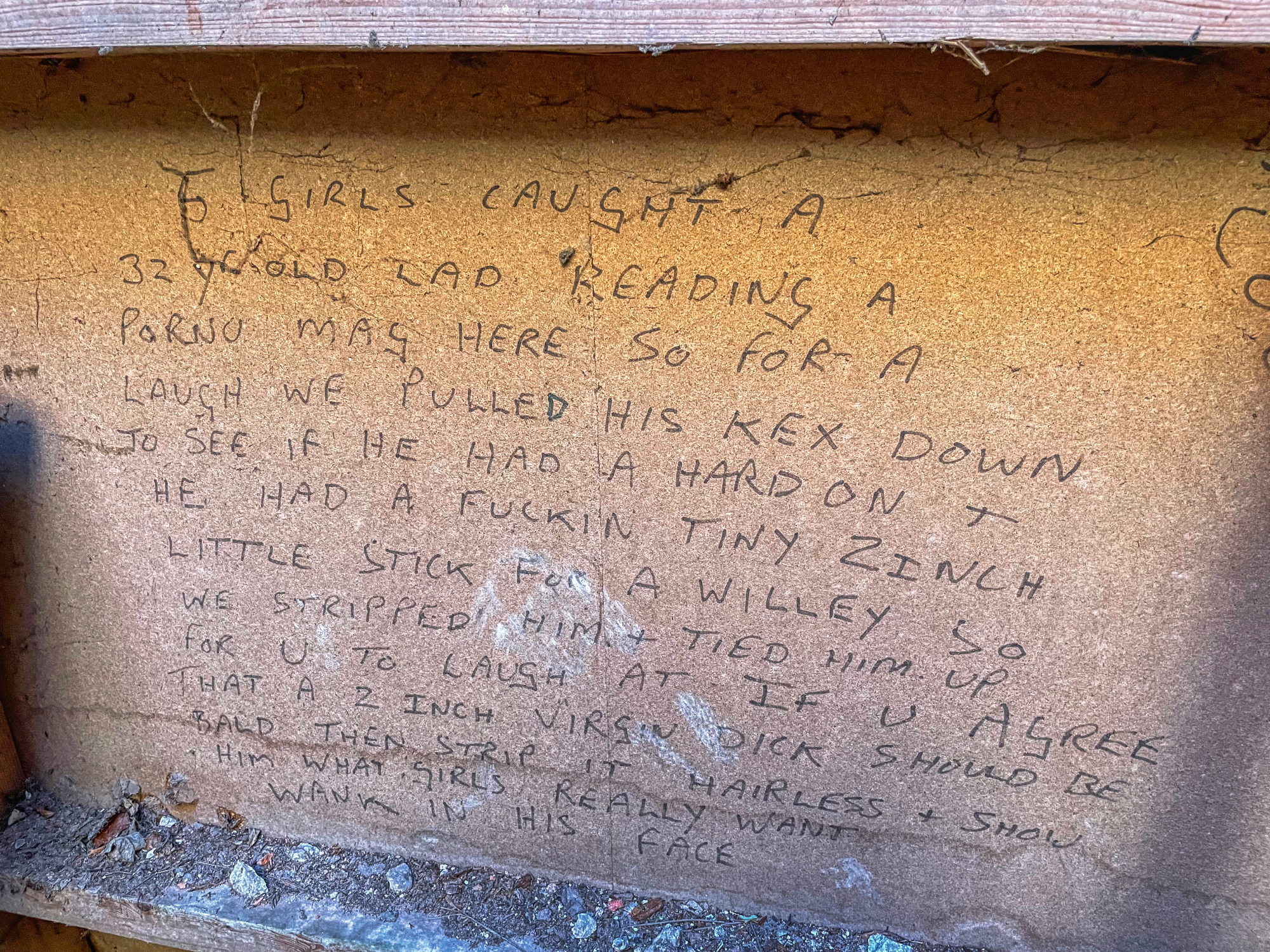 Leaving the "Turret House" my head brimmed with sexual deviancy topics such as 'Porno Mags', '2 Inch Willies' and 'Female Gang Rape'.
We headed back to the wall in a daze, me jumping over it and forgetting about the concrete far-side.
"Owww, that fucking hurt", I spluttered landing heavily, pain lancing through my shoe bottoms. Reality returned in an instant and the knowledge gained flooded from my mind in seconds.

Do you like posting your Urbex content and photography for FREE on Facebook and YouTube? I like to get some form of reward for my work and every time I create I do just that. Take a look at The Urbex Community on HIVE.
If you want to keep creating for FREE then ignore what you are reading. If you want to be like me and gain something other than BUGGER ALL for your work then click here and learn about posting on the HIVE blockchain.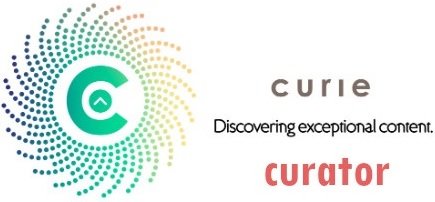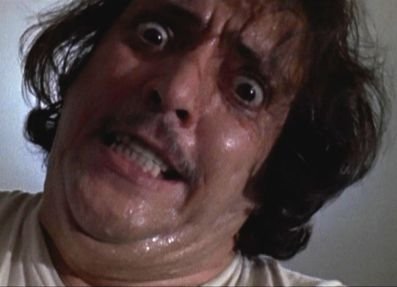 If you found this article so invigorating that you are now a positively googly-eyed, drooling lunatic with dripping saliva or even if you liked it just a bit, then please upvote, comment, rehive, engage me or all of these things.