Built in 1958 about a mile and a half out of the town centre, in its day this was a very busy station. Built as an interchange on two levels, the upper station closed in 1999. There is still an electrified main line running through the station ( more on that later), and the lower station is one of those "stop on request jobbies"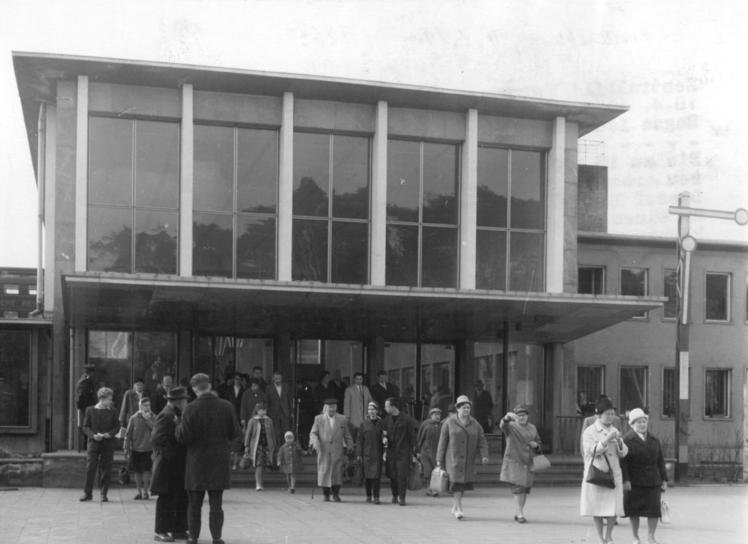 There is now nothing remotely like this on site. There is demolition work in progress in and around the site
Set on a windy narrow road, where to park. I had a choice, maybe on the car park of the Wasserschutzpolizei?
I chose the car park of the Eroticats, a gay club and cinema, fuck it, needs must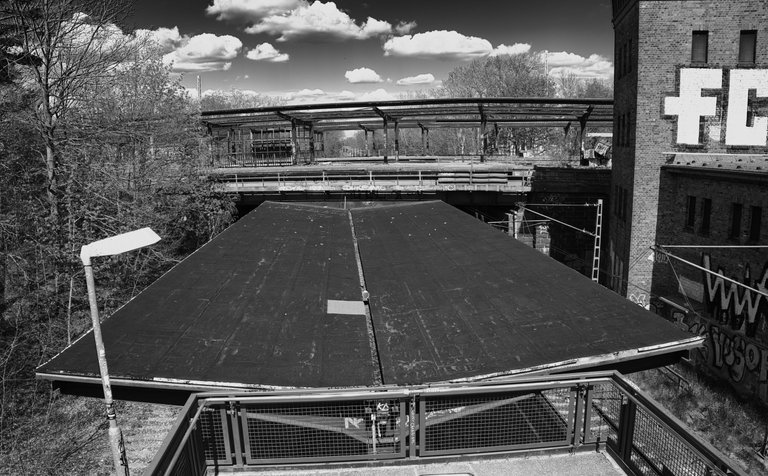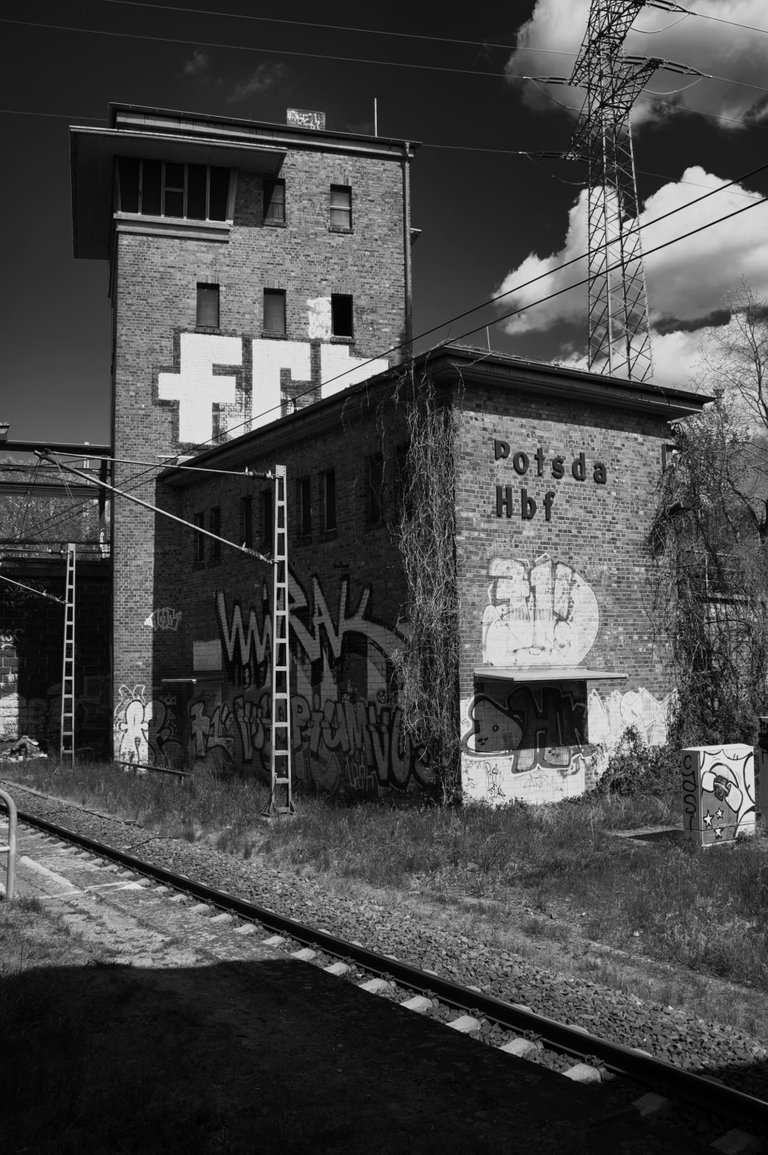 Alas all the remaining buildings, including this signal box were locked down tight. Bastards.
The Lower station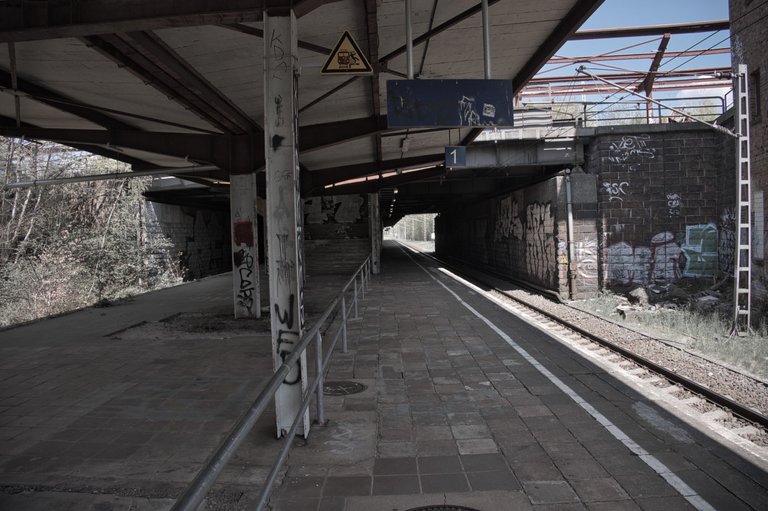 The live track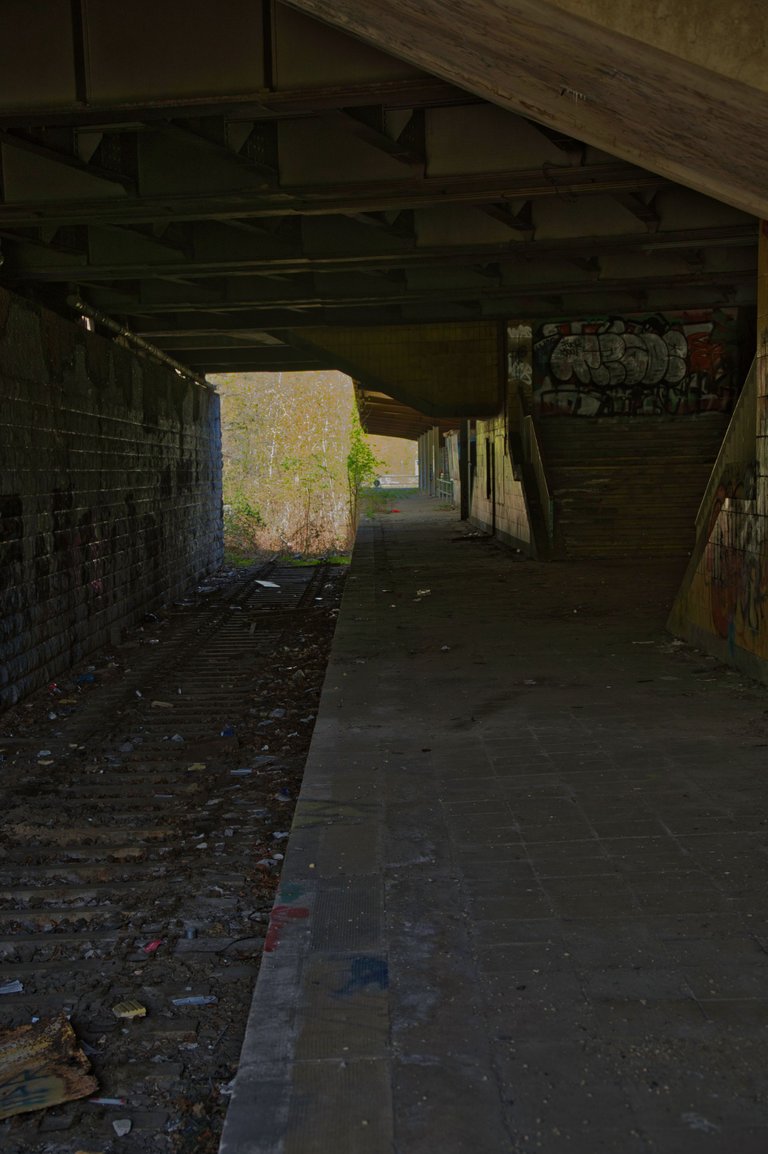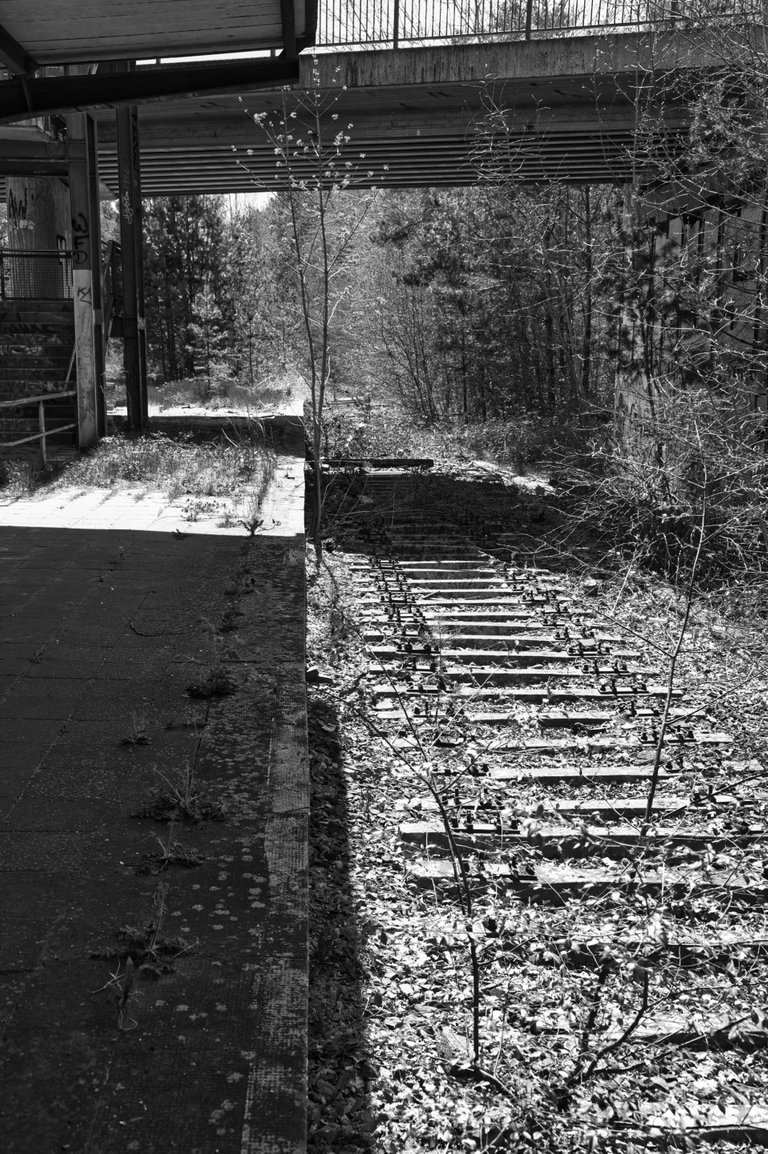 The dead track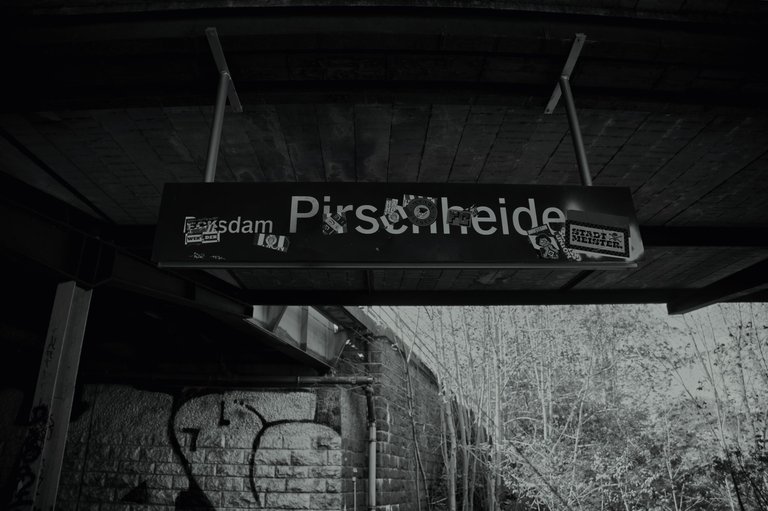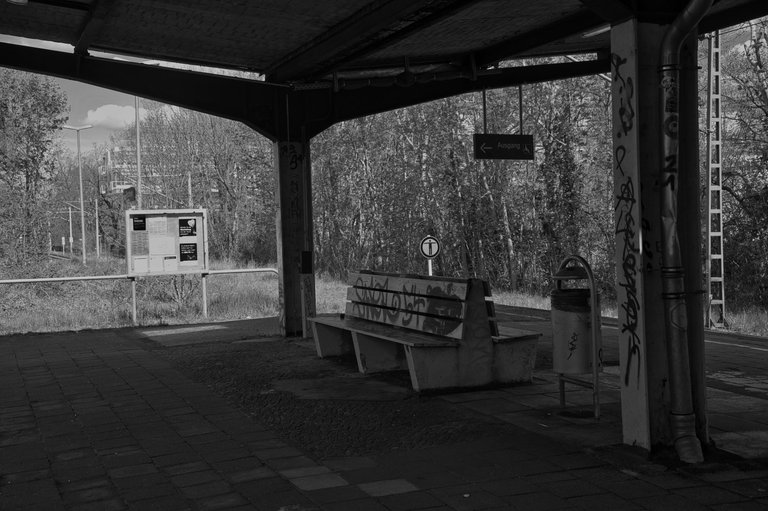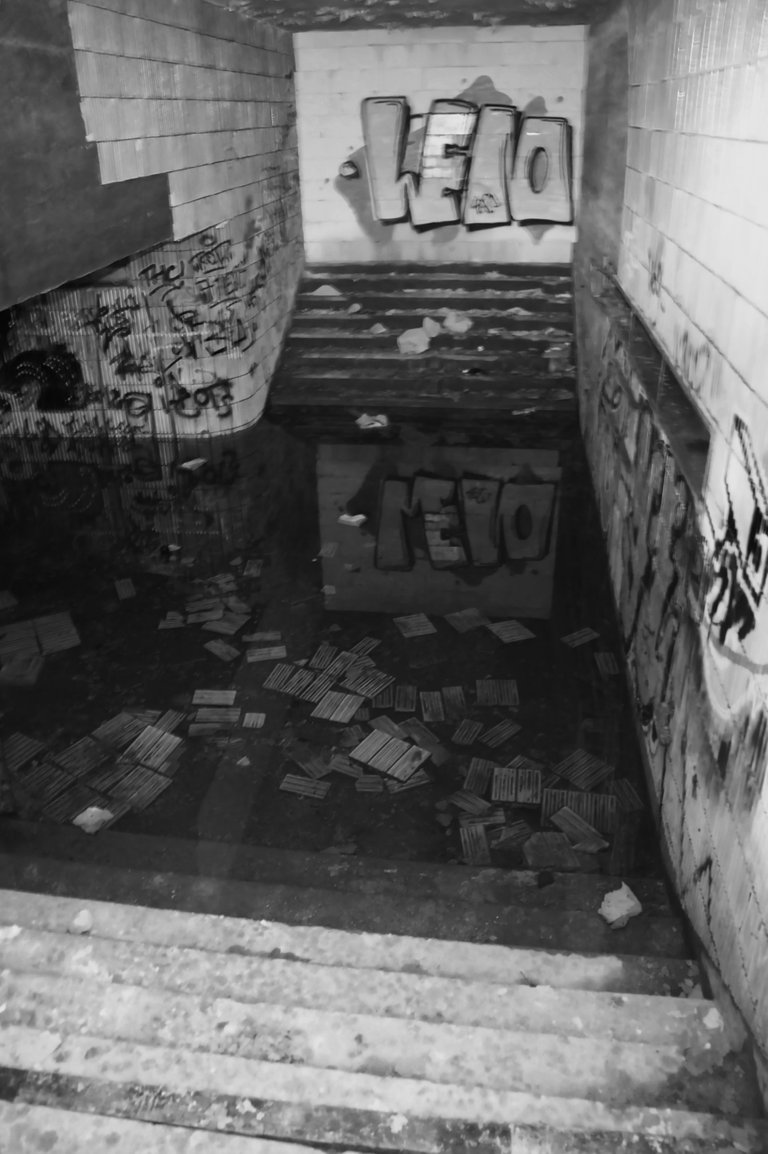 No way to go down that way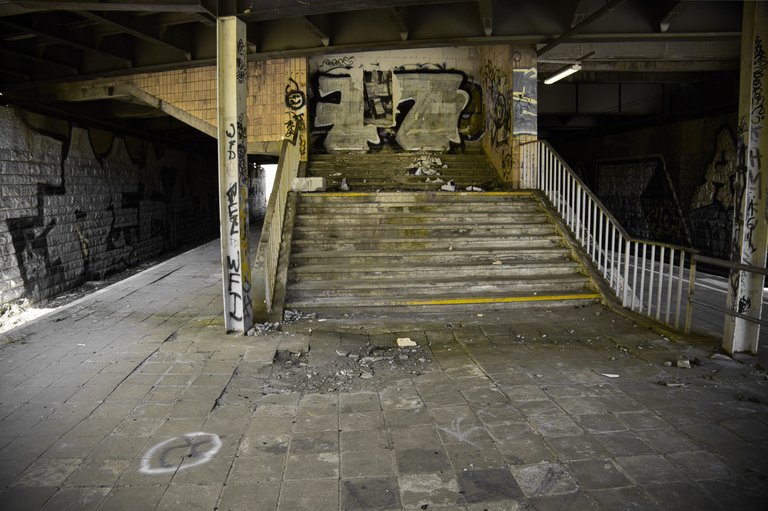 And these were bricked up
These weren't
The Upper station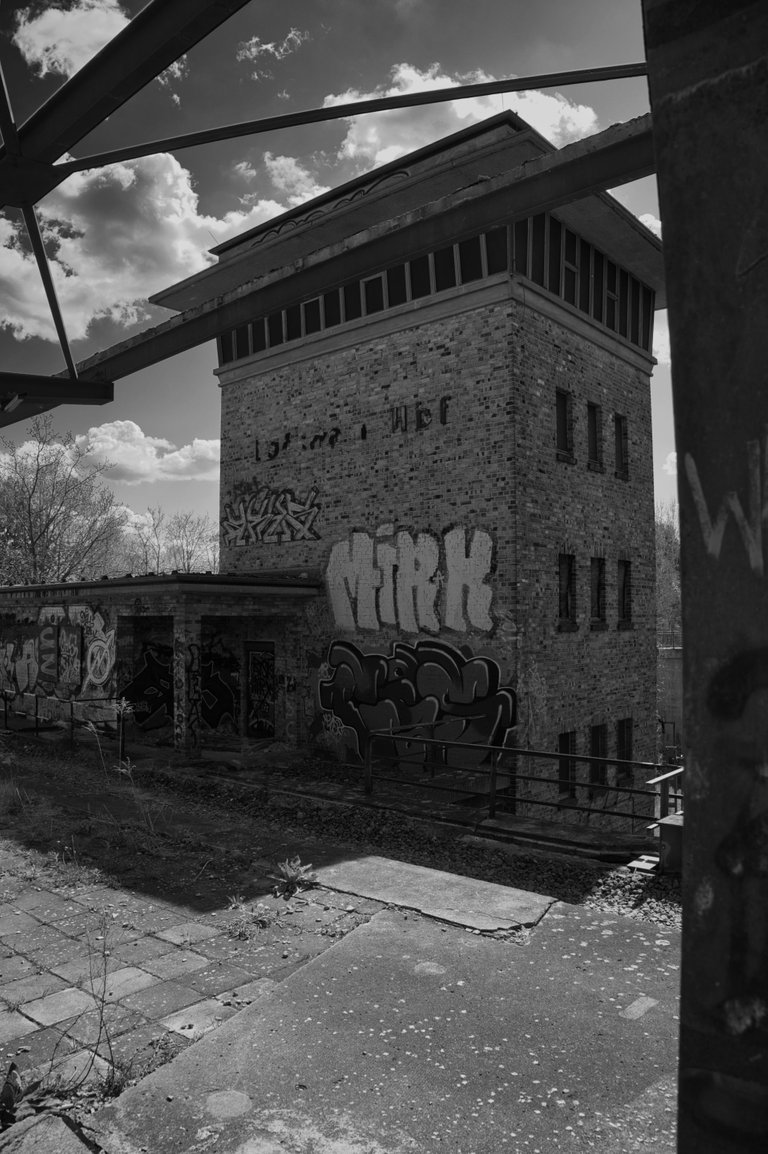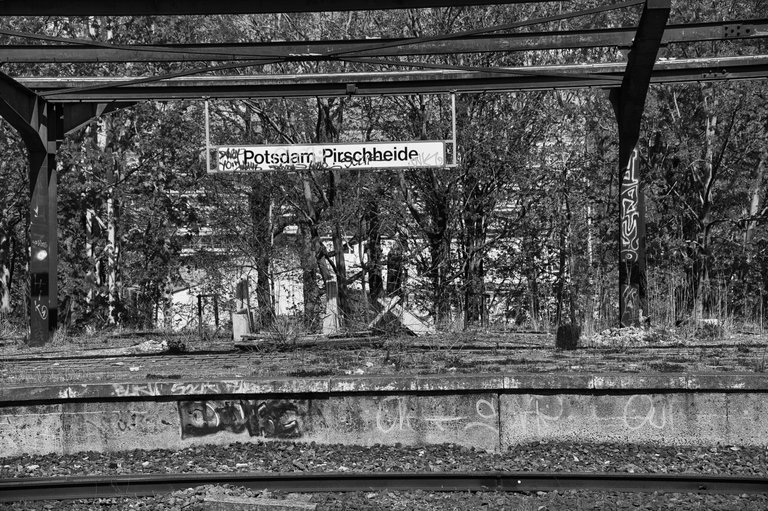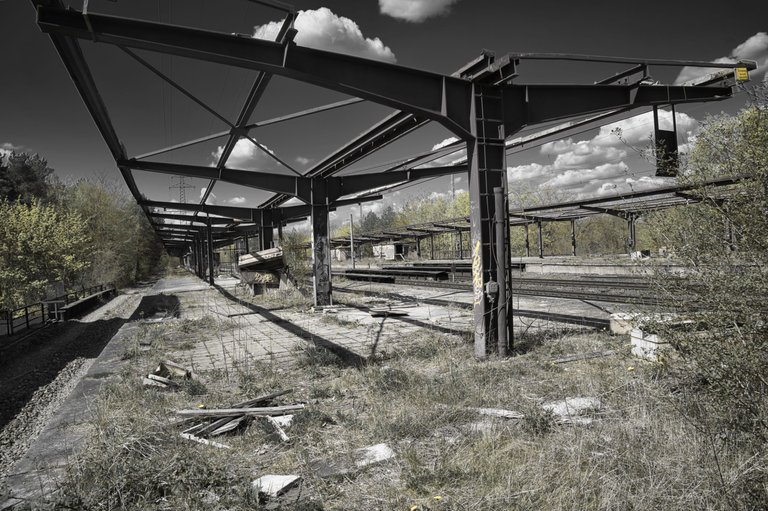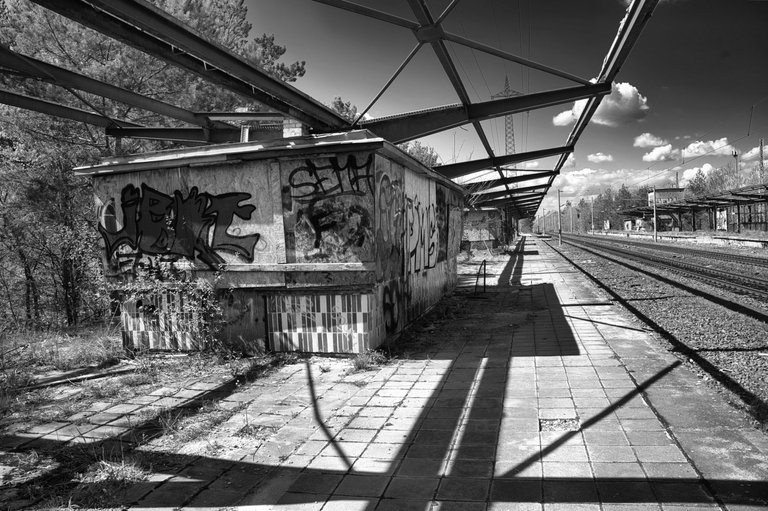 Slowly being stripped and ripped down
Not going very fast, but shit! It crept up on me and woke me up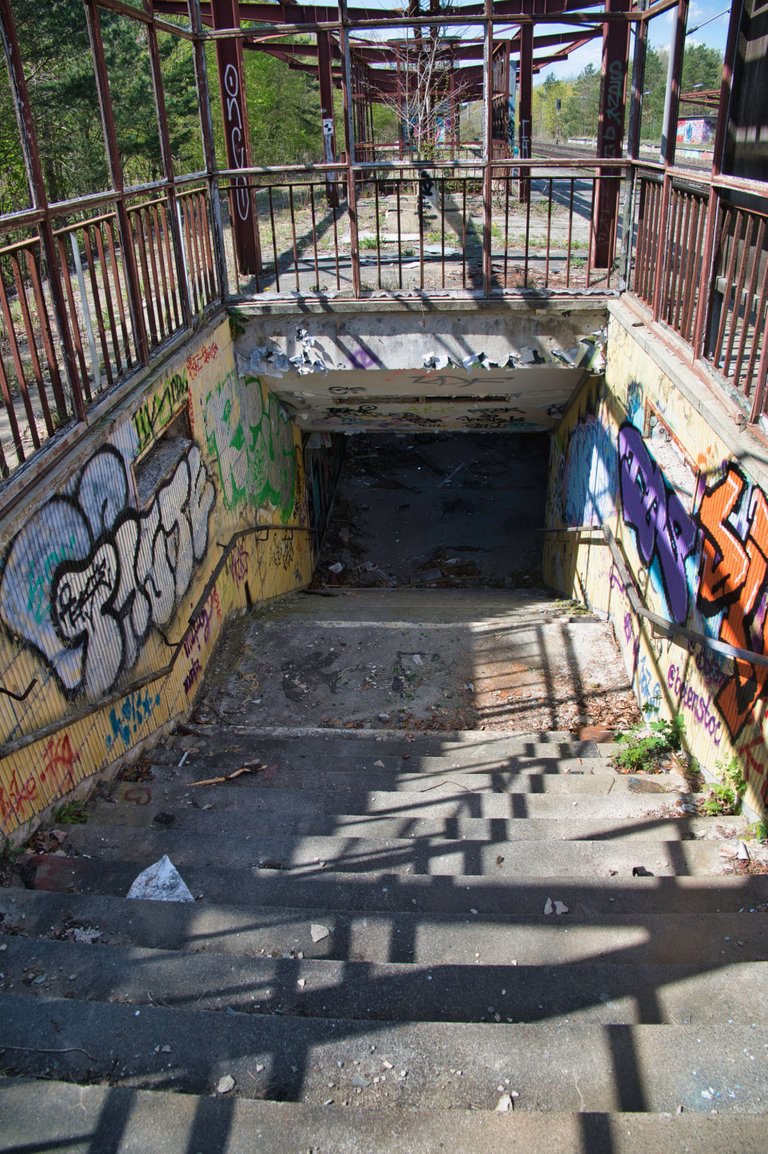 Take a wander through the underpass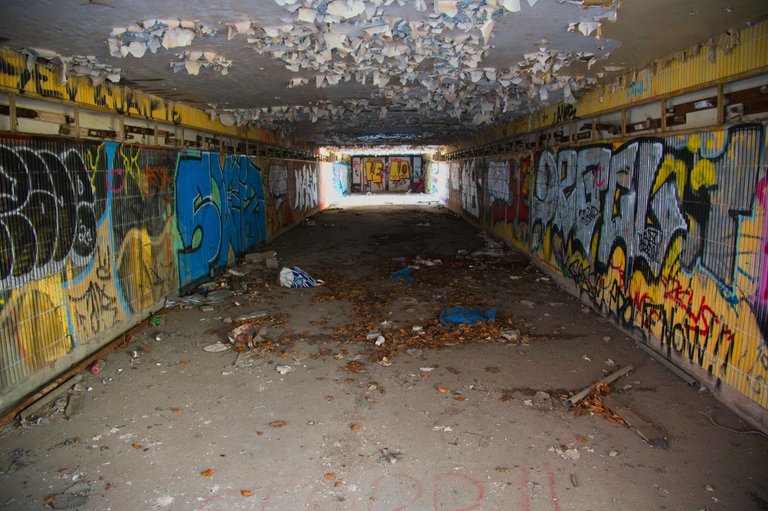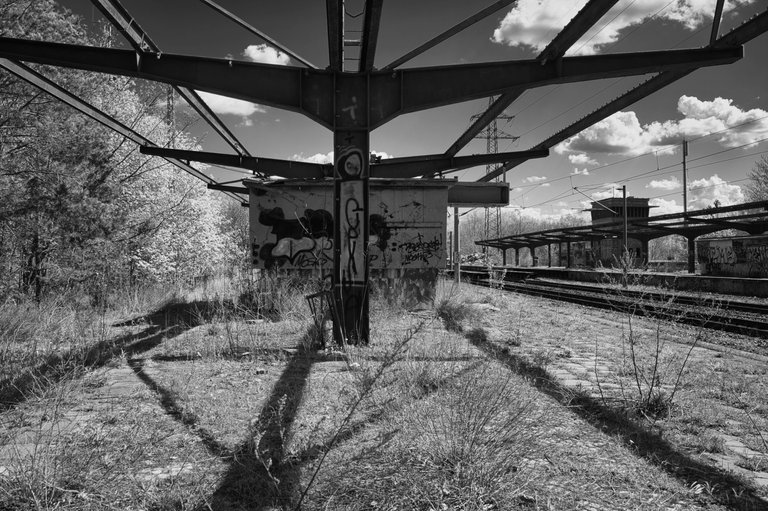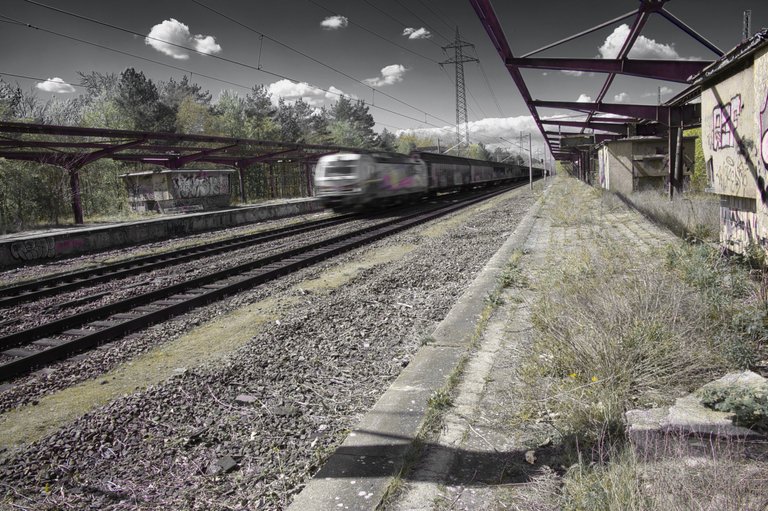 So much for safety on the railways!
Join me on my next wander. "The darkrooms and glory holes of the Eroticats club and sex cinema", nah forget that it costs 20 euros to get in.