One of the few, slam the anchors on, surprise time capsules I found whilst driving through the German Countryside.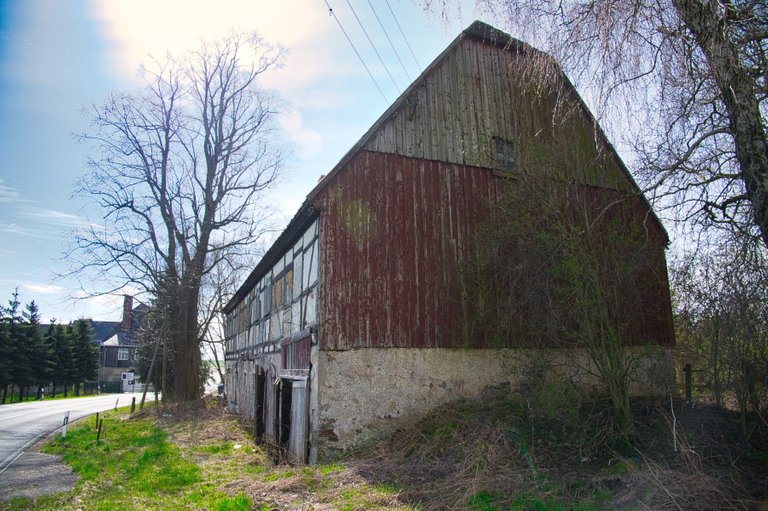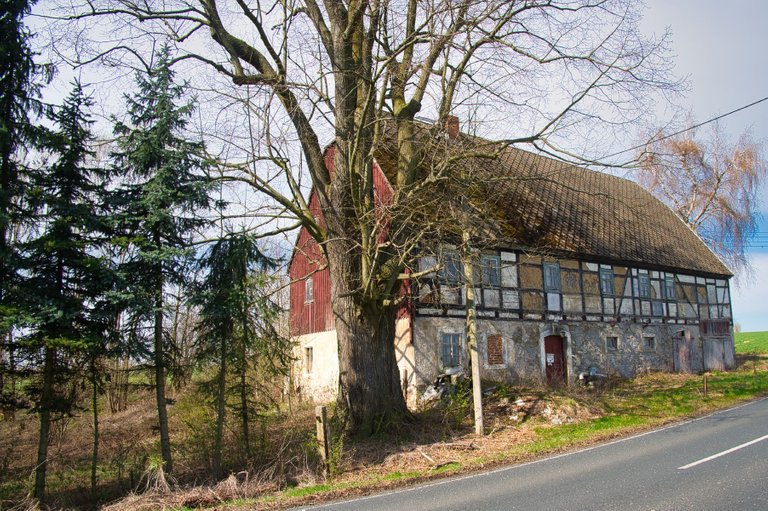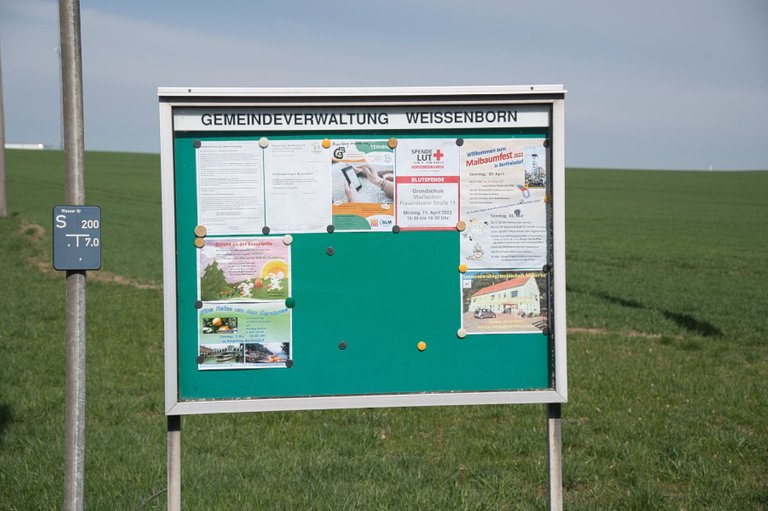 Perusing the village notice board, like I know what I am doing; waiting for a handful of locals to stop gossiping and bugger off somewhere else, patiently waiting for the chance to pounce.
ON THE HOUSE NOT THE LOCALS, WHAT DO YOU TAKE ME FOR !!!!!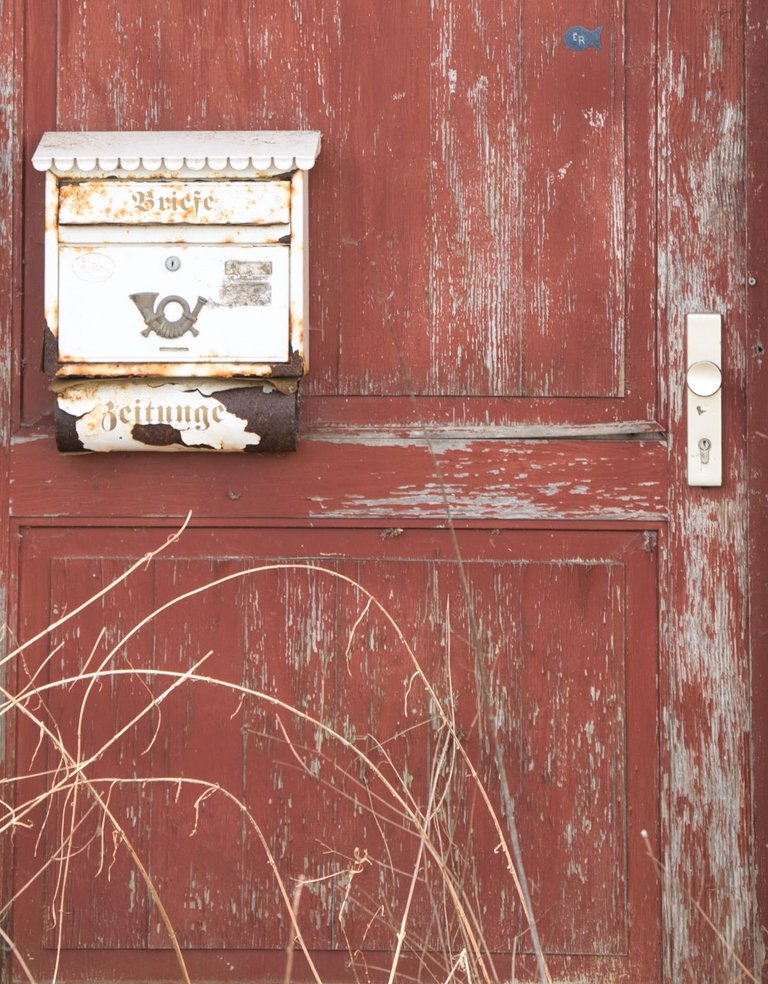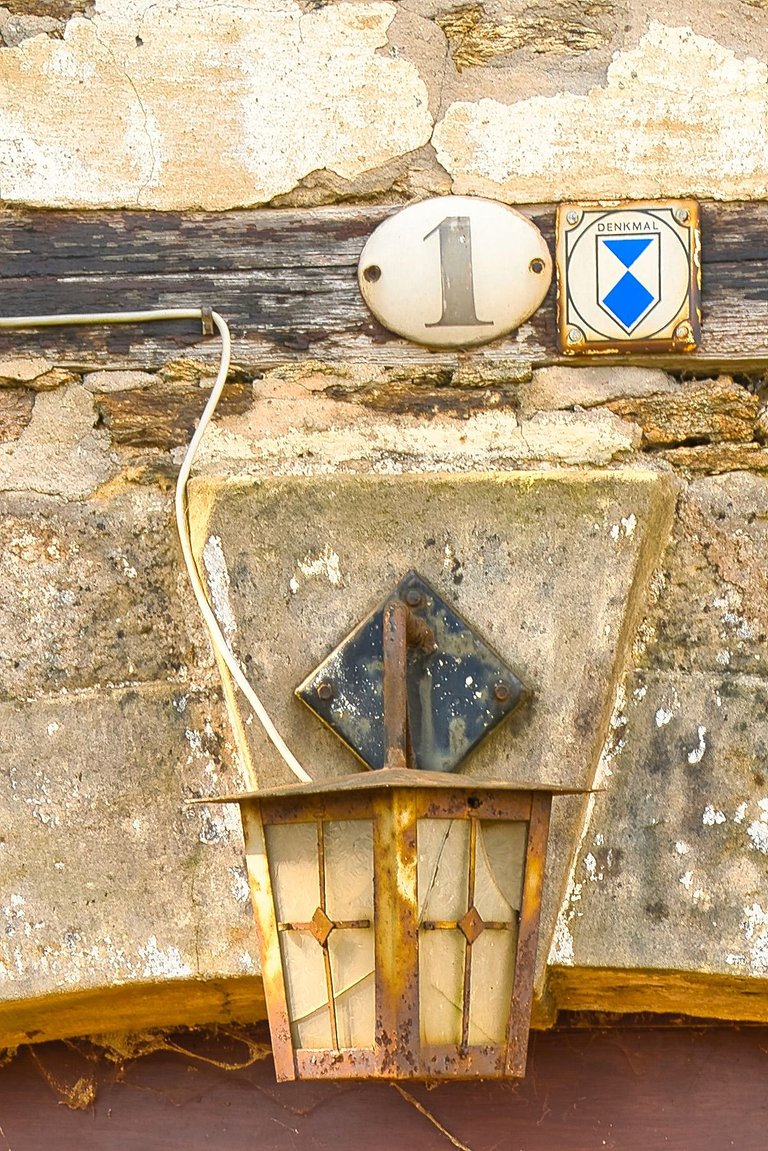 "Brace yaself Mavis' Prepare for a rear entry.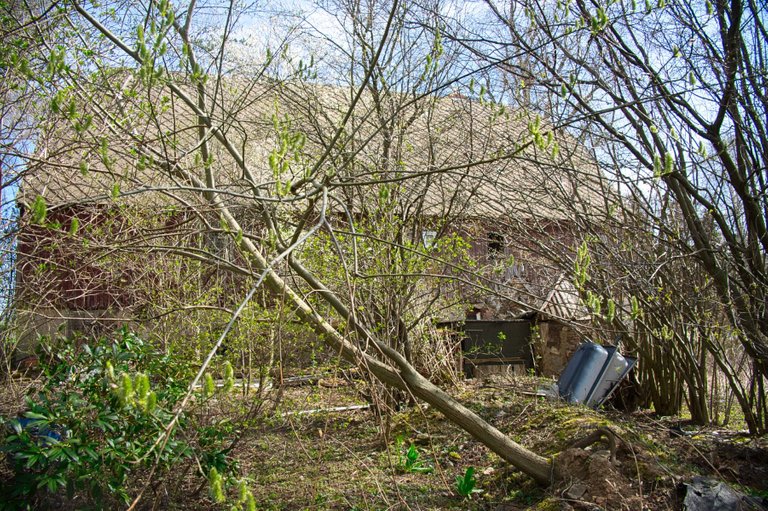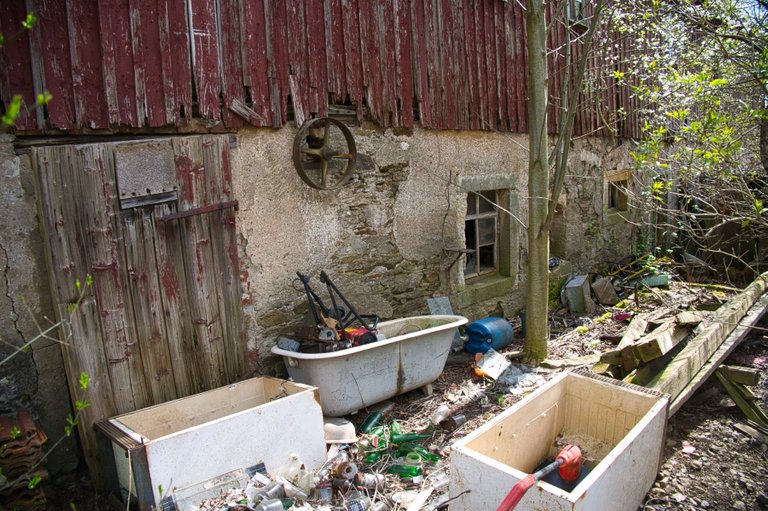 Don't ya just love finding yourself in a basement and hoping there is a way to get you in to the house?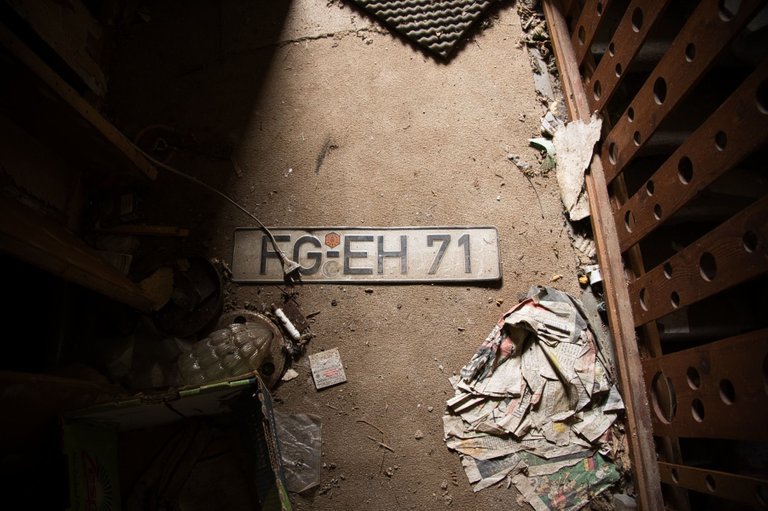 Let there be light, and there was light, and the light was good.
C'mon
Let's mooch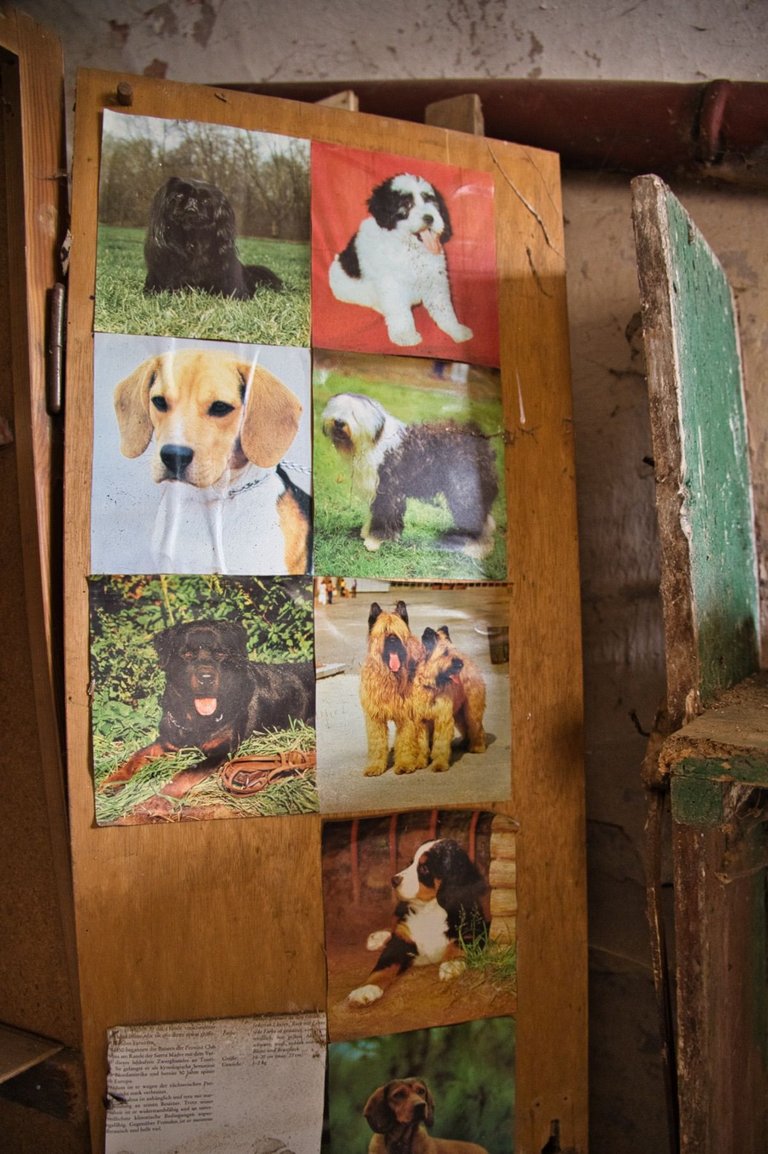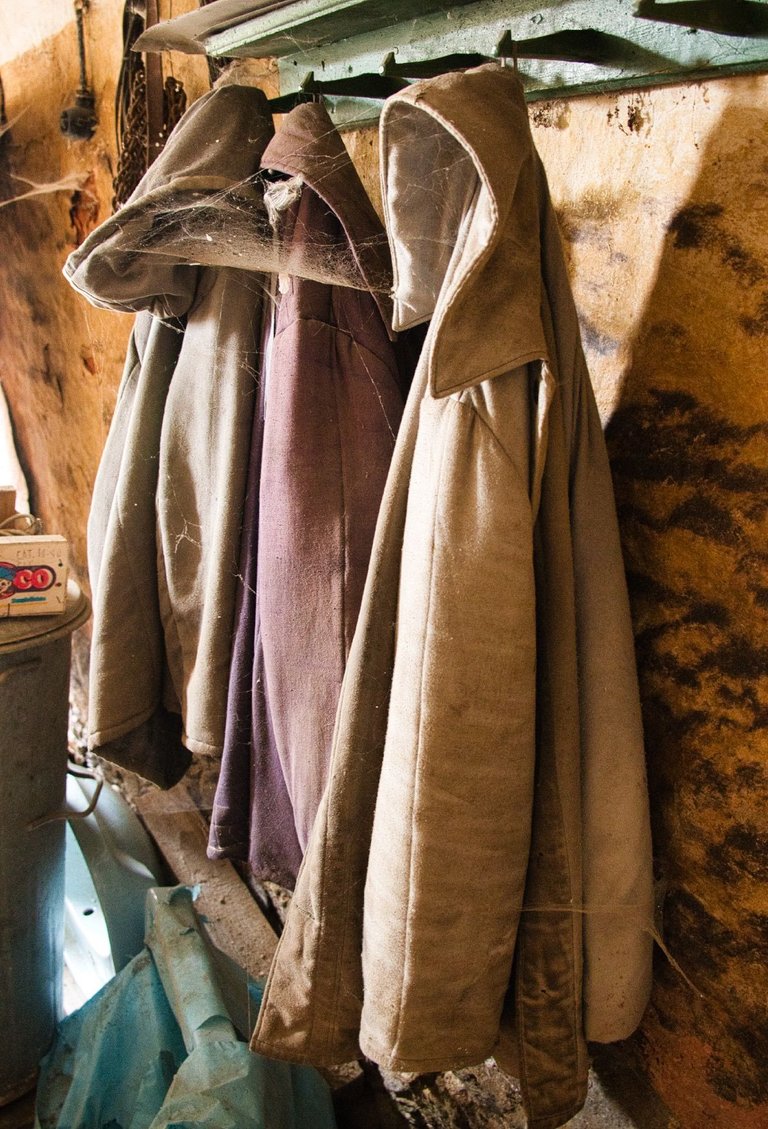 I'm thinking, yup, this is abandoned.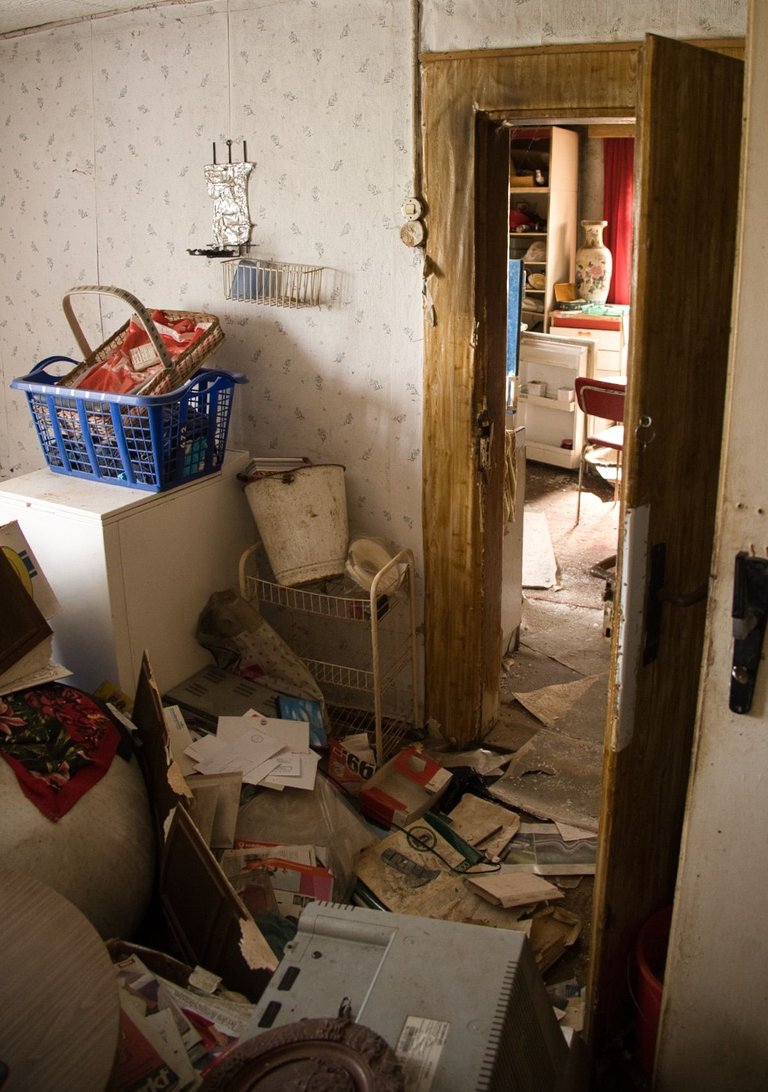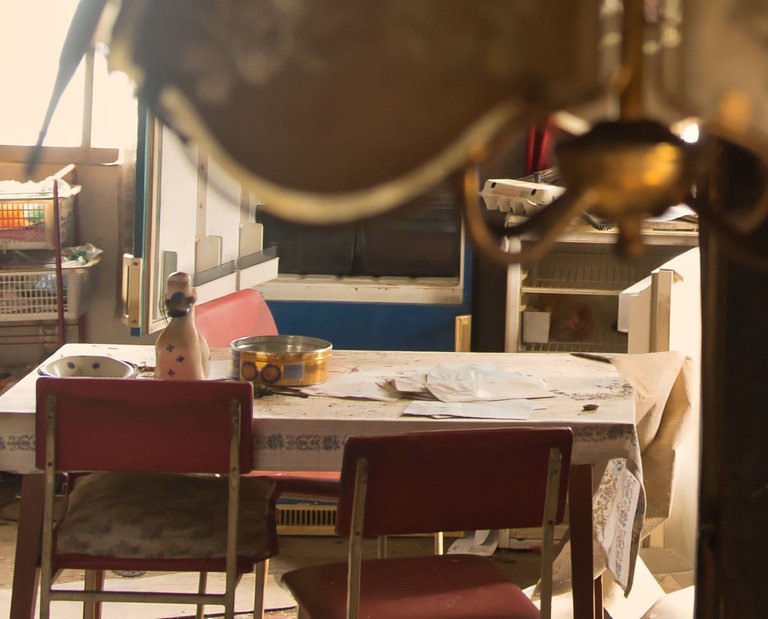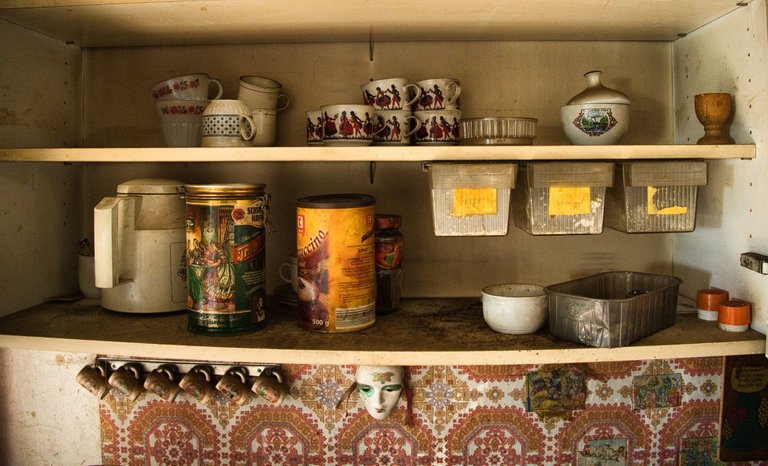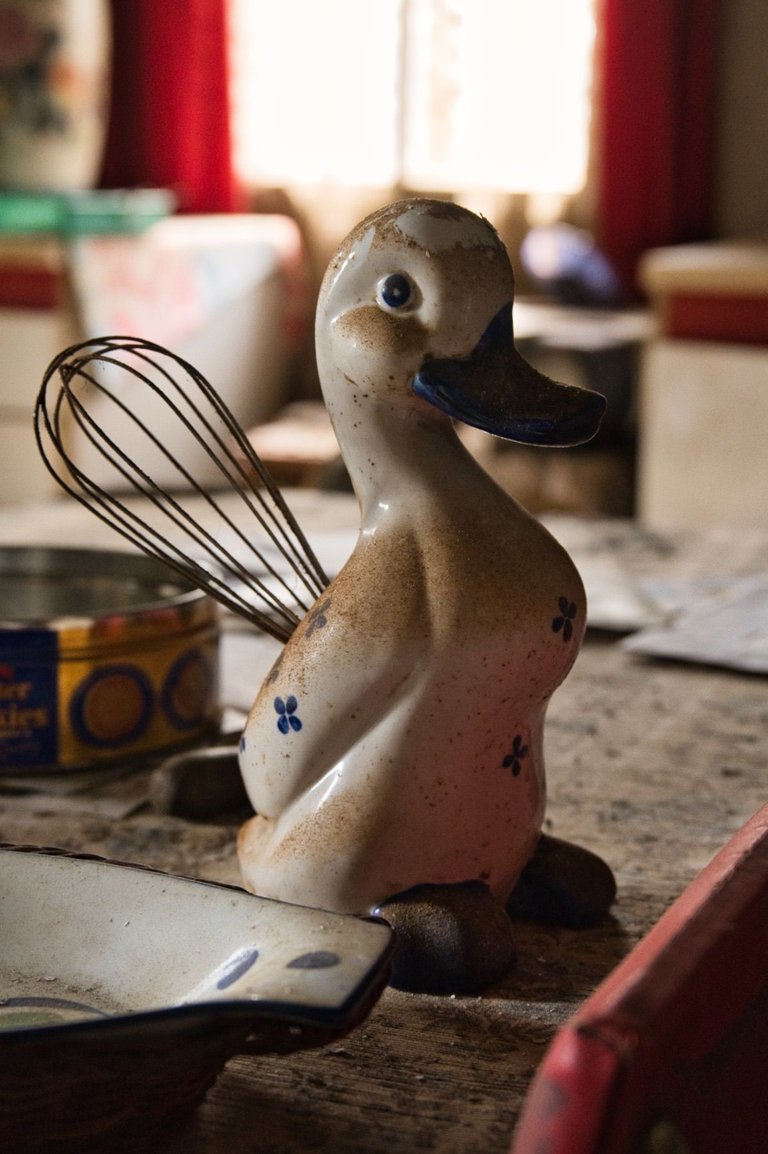 Quack Quack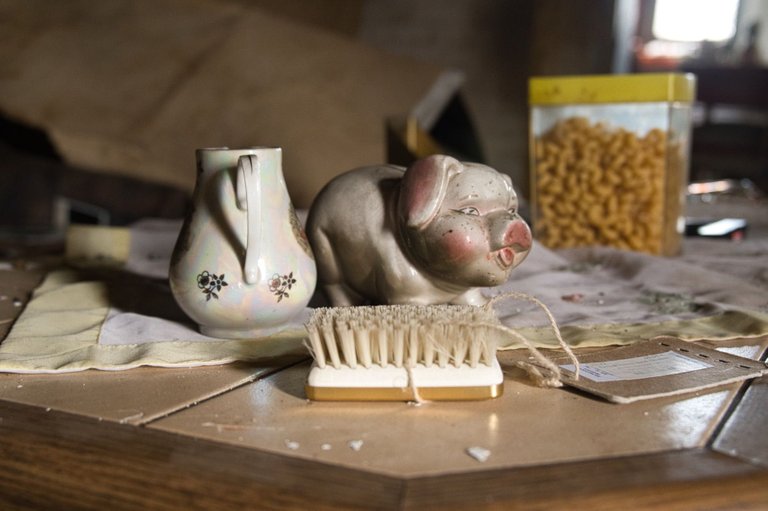 Oink Oink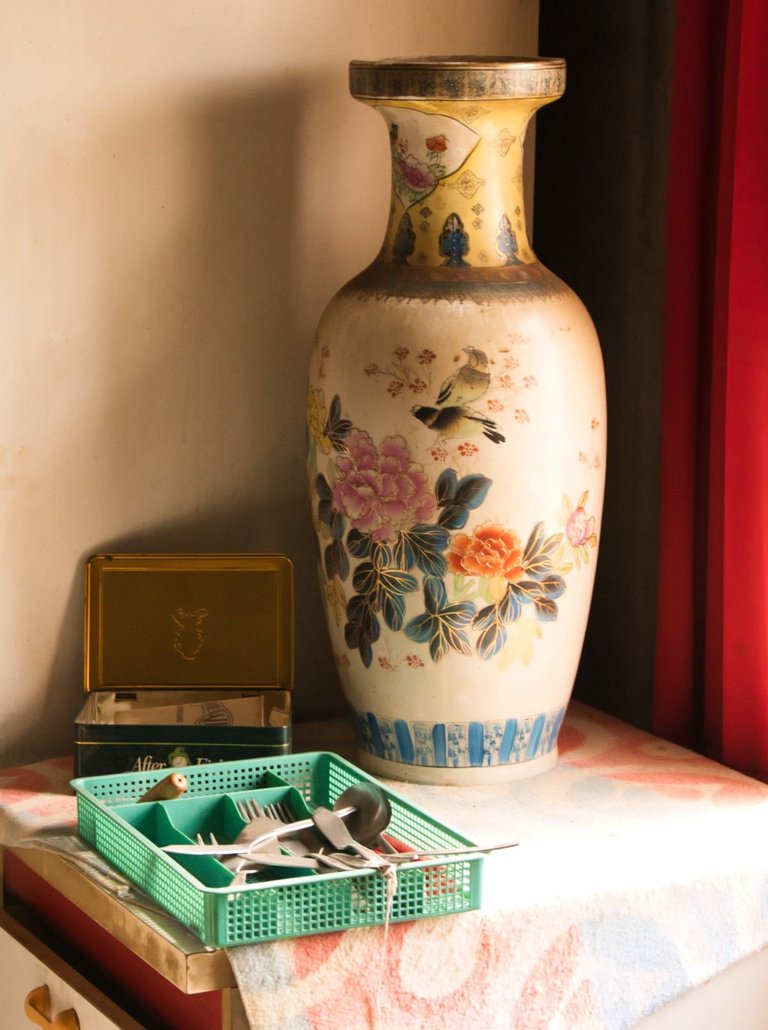 This was a place that was full of quality treasure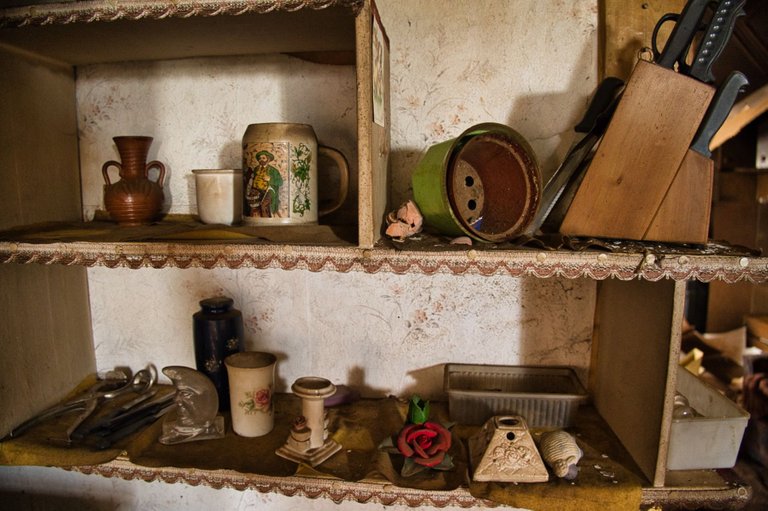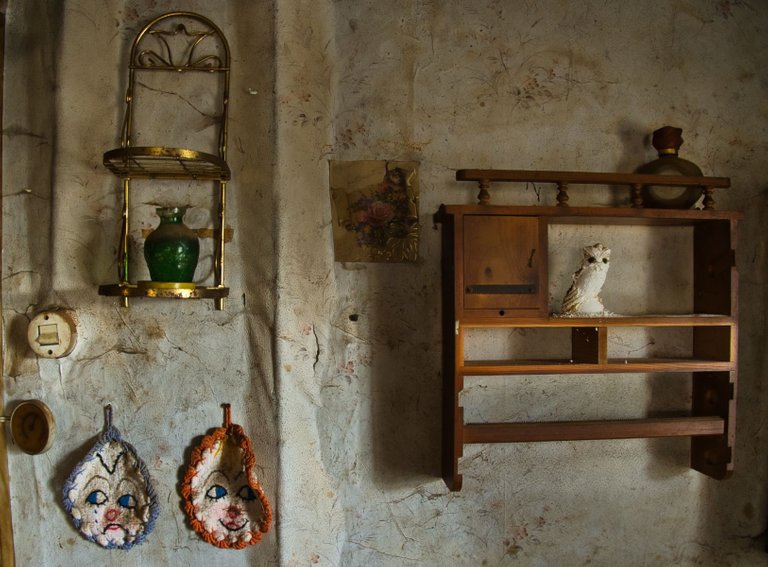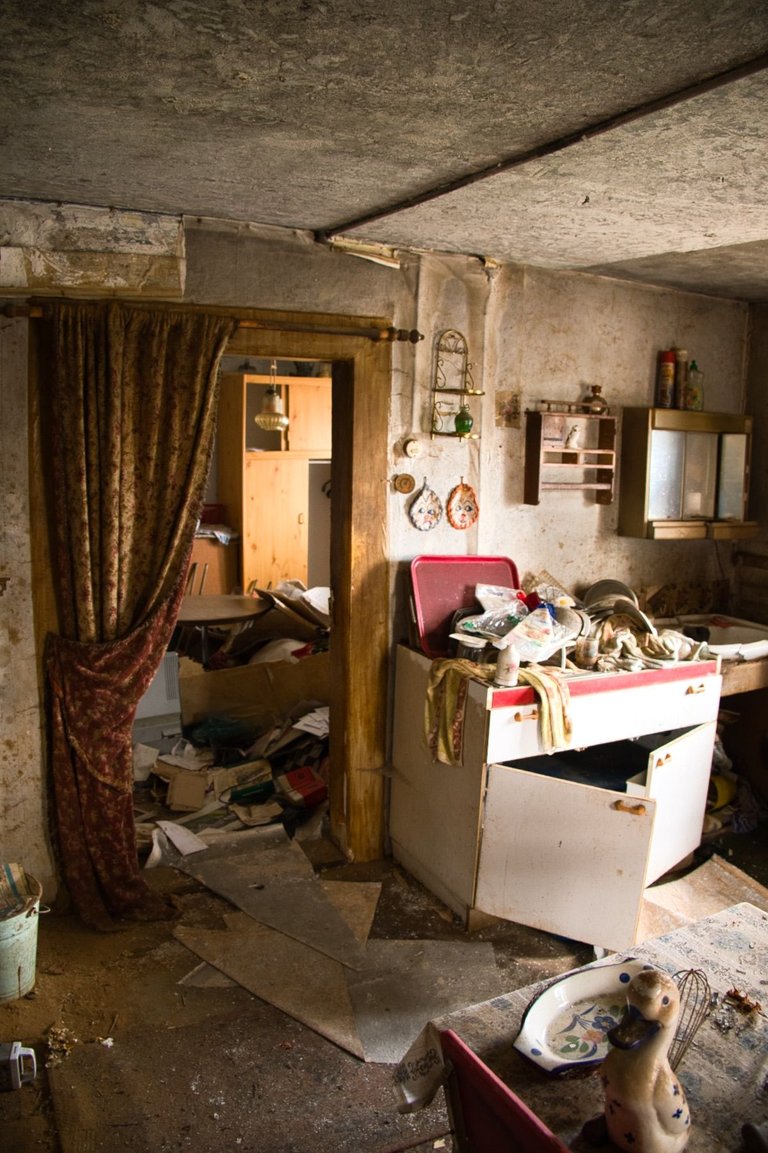 Through the curtain to another world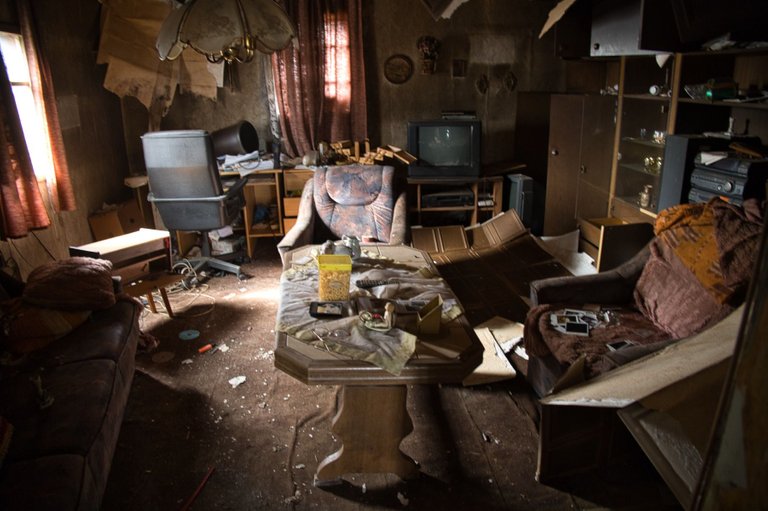 Oh dear god alive, please go put the kettle on, make a brew, open a tinny or pour yourself a large G&T, I have a feeling we may be here awhile. Grab some snacks too.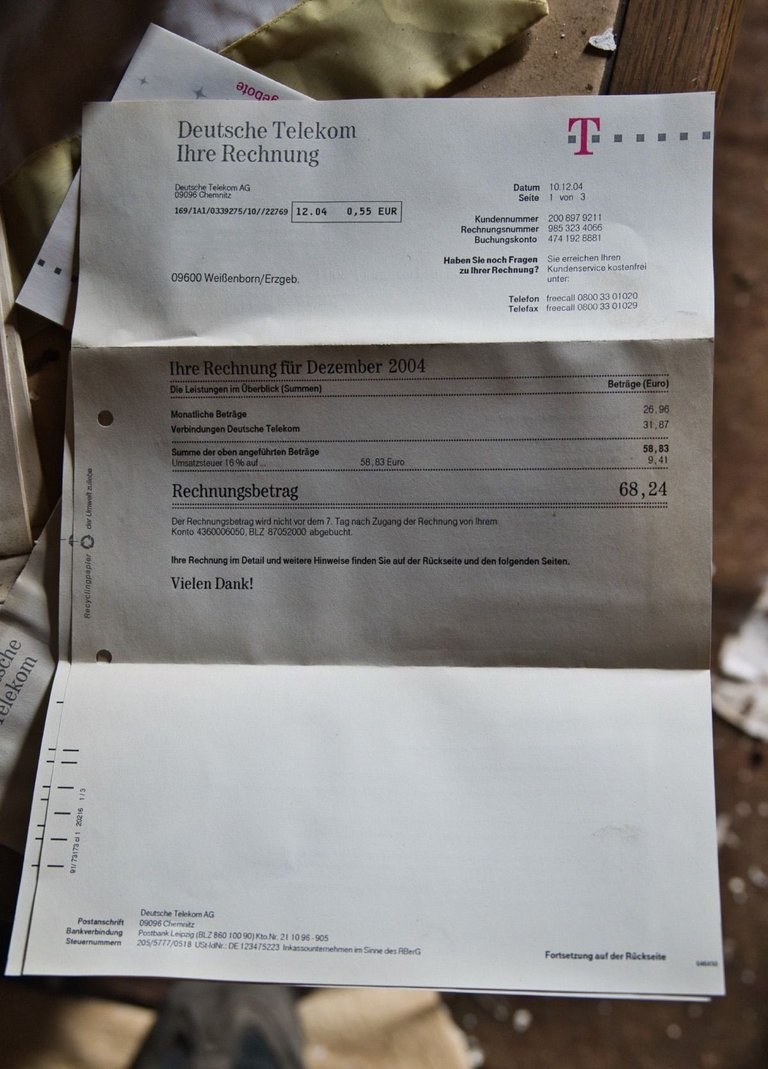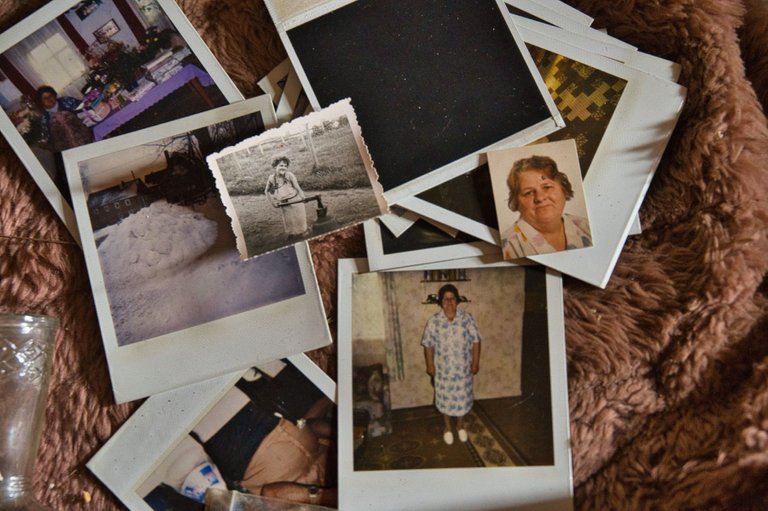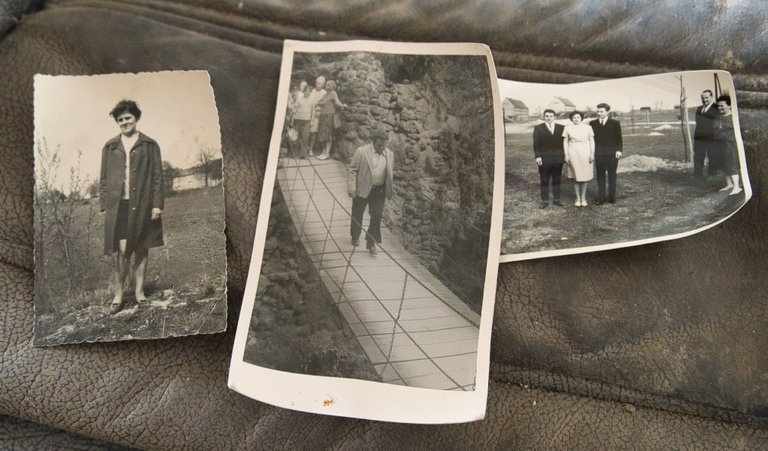 Have we found Edith ?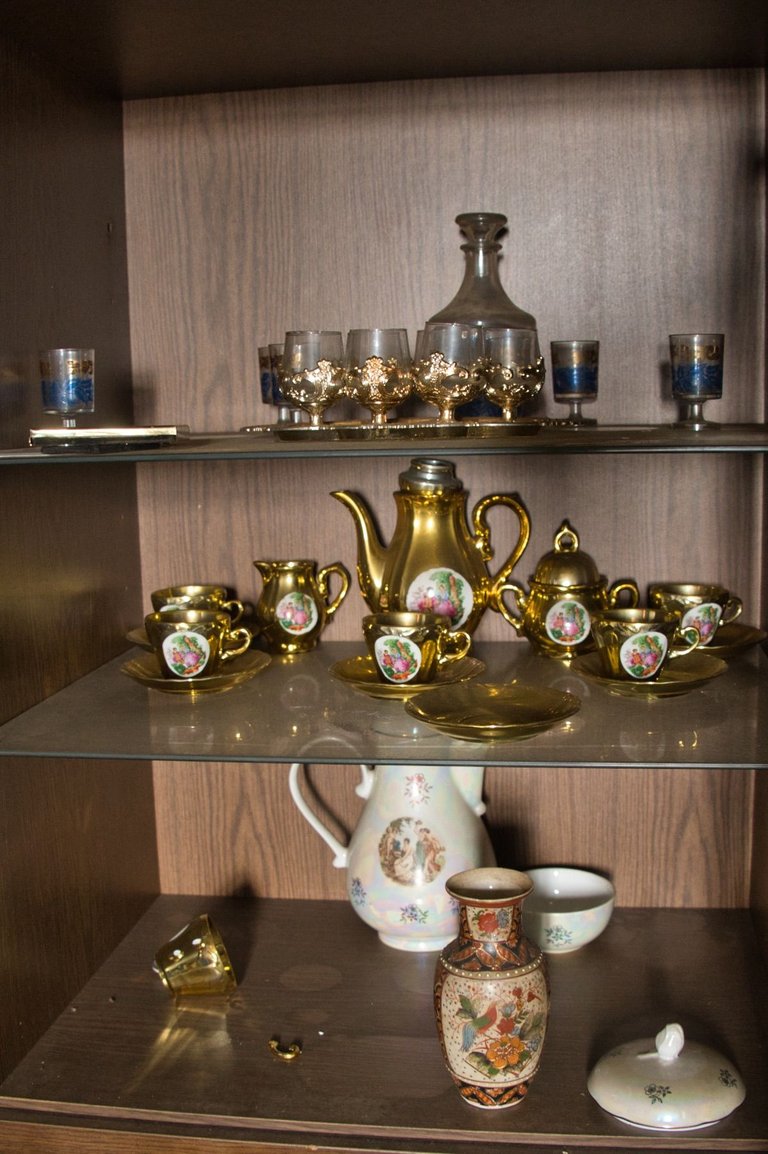 Where is the missing wall hanging?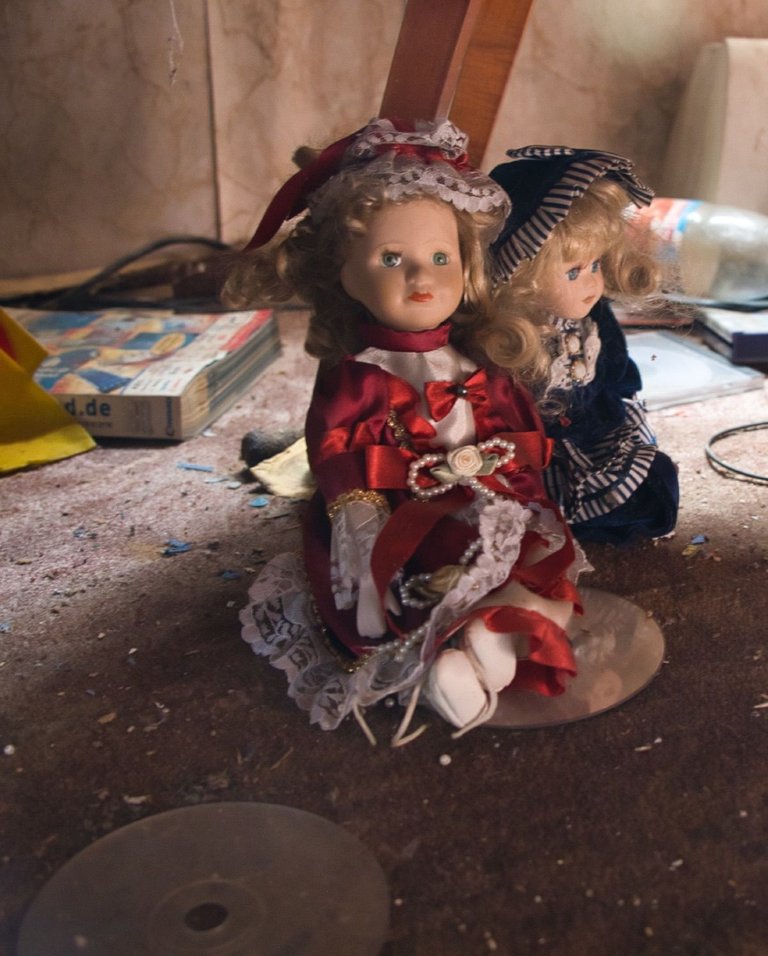 Spooky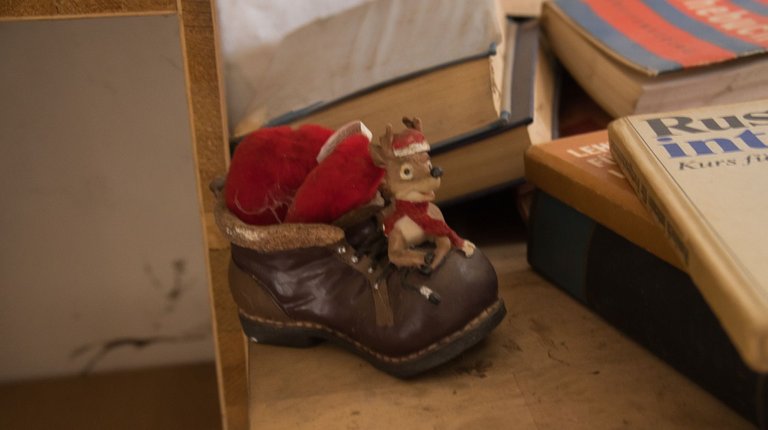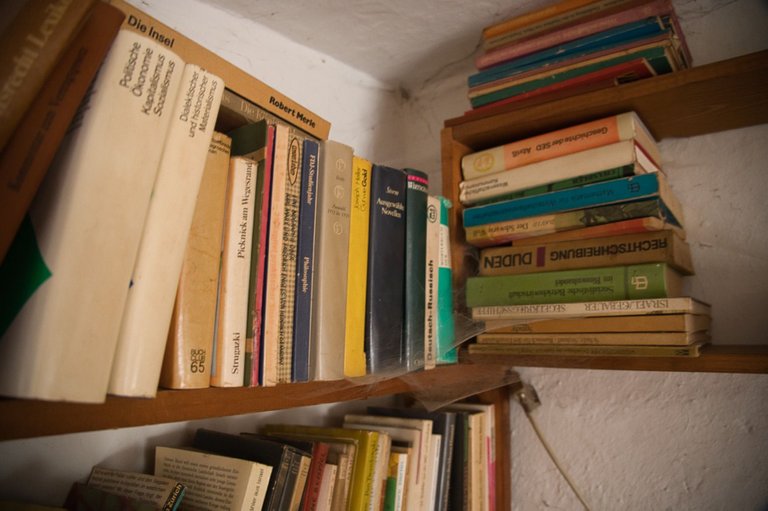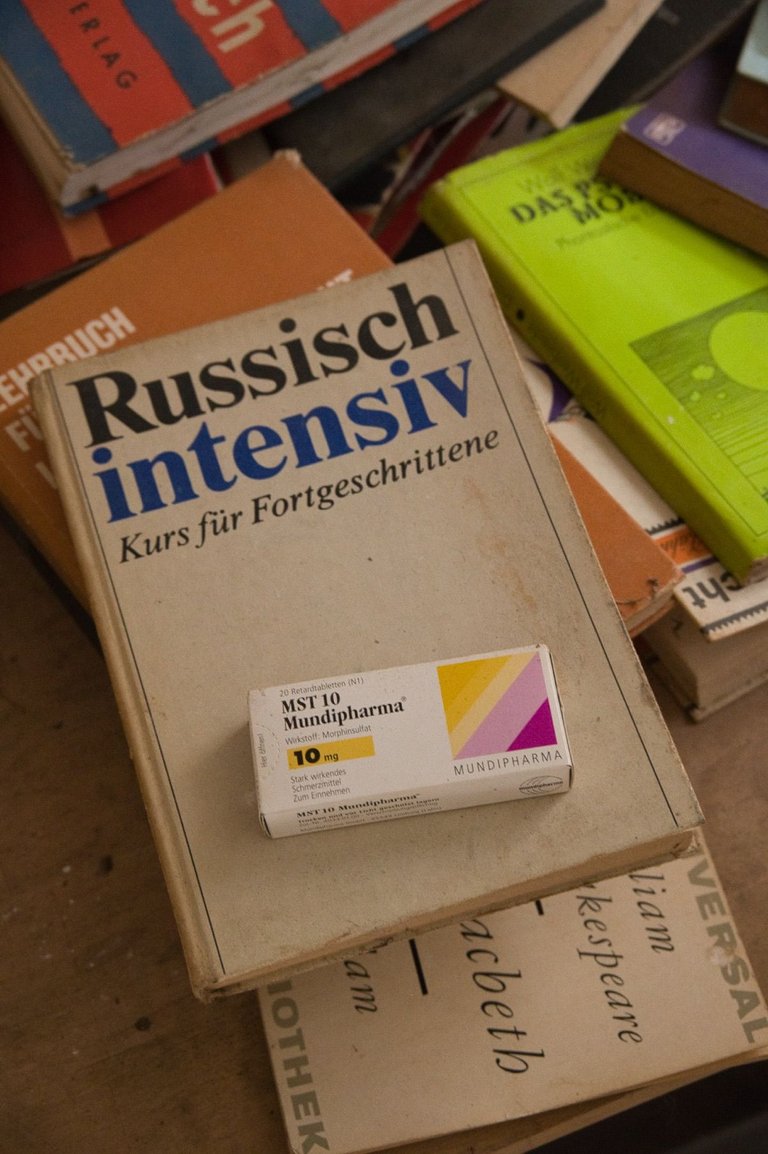 An intellectual? an academic? surely JD and coke is better than JD and morphine?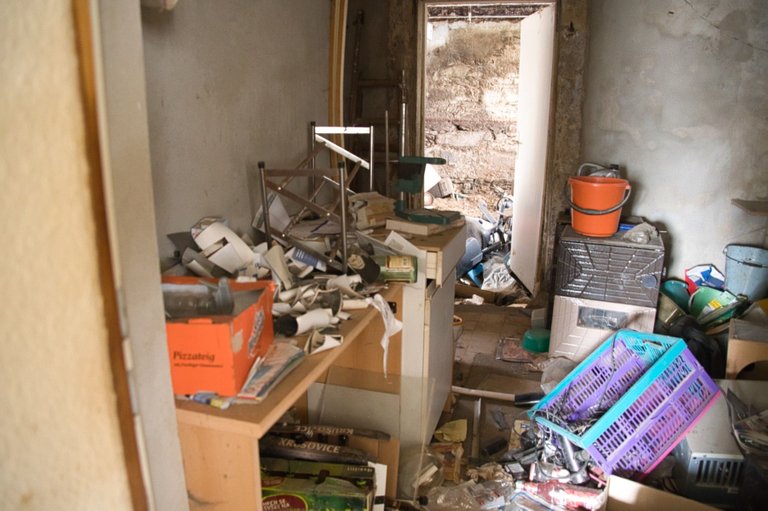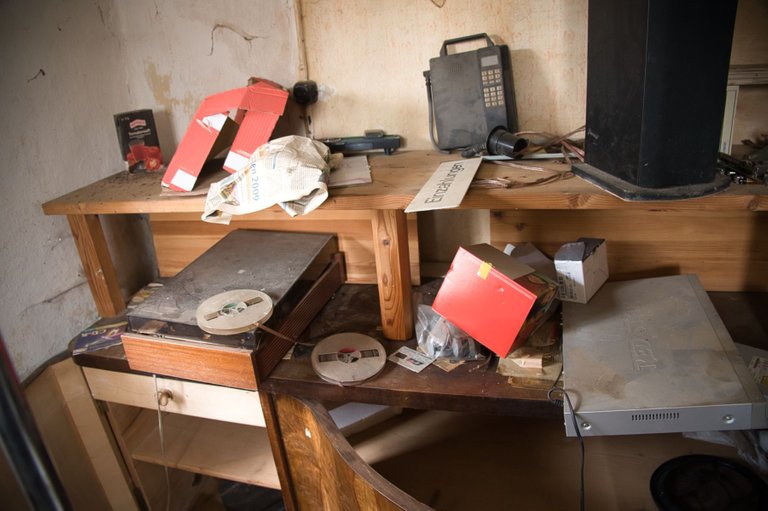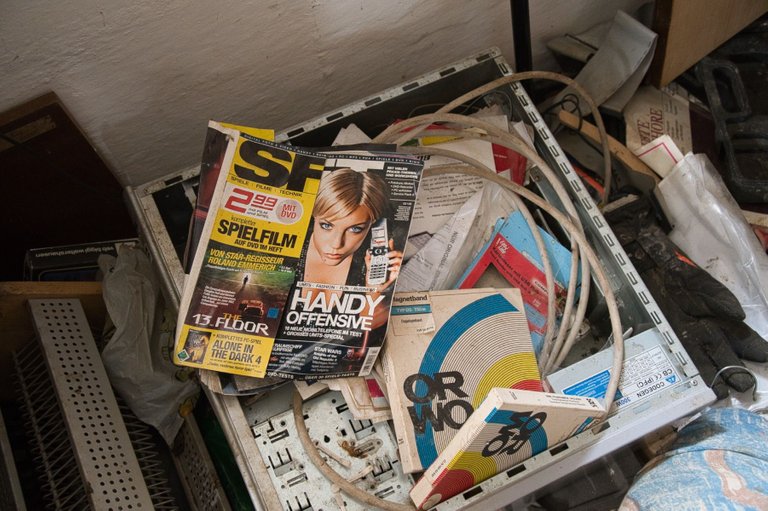 Alone in the Dark 4 was released in 2001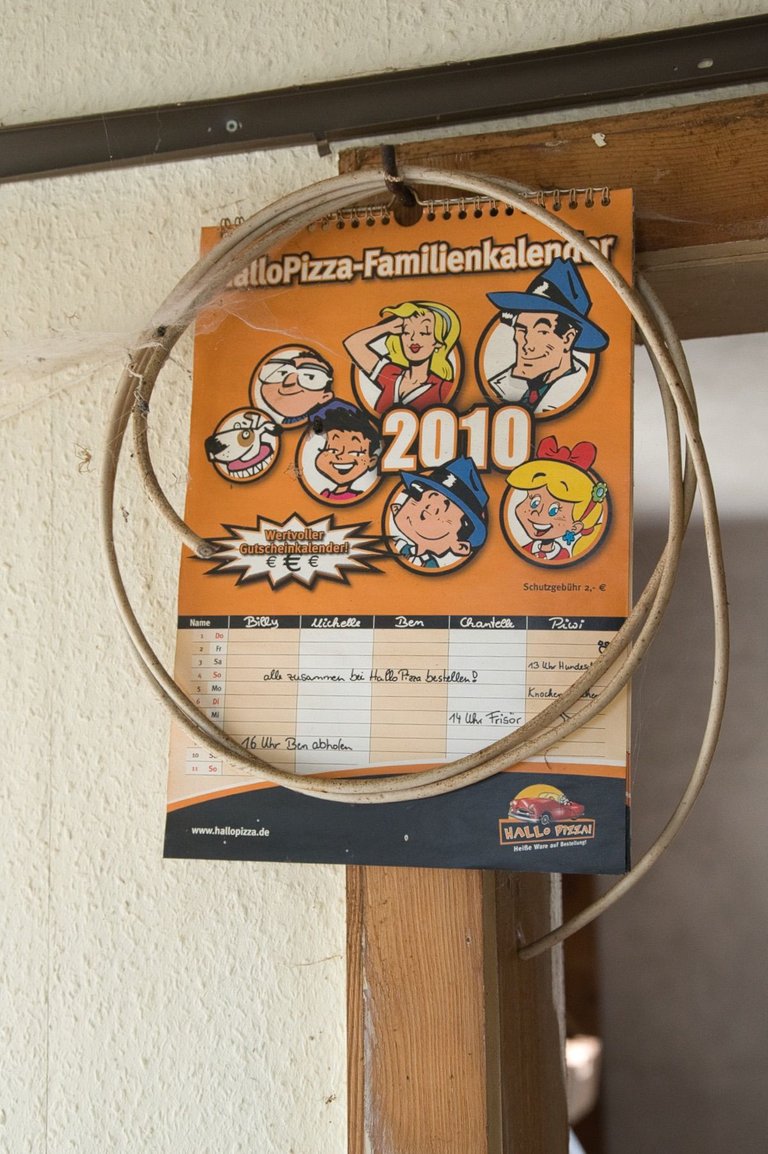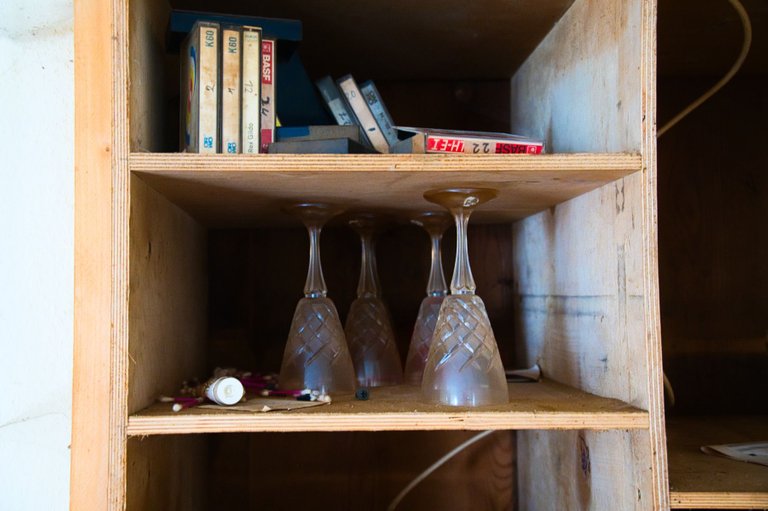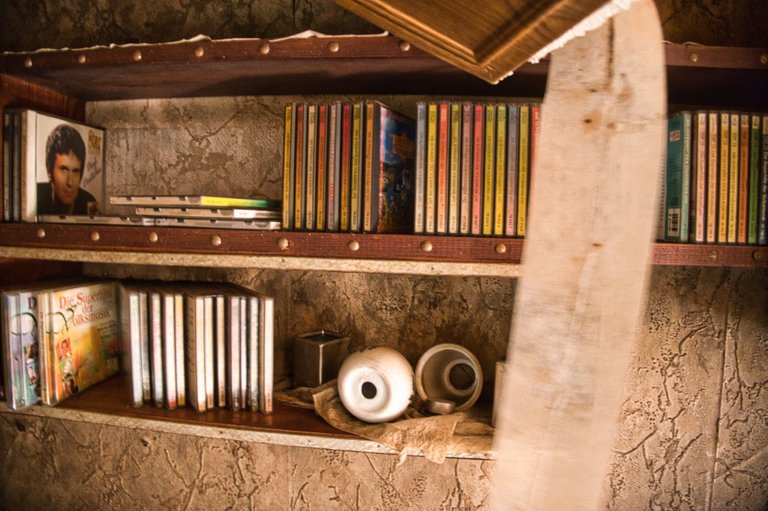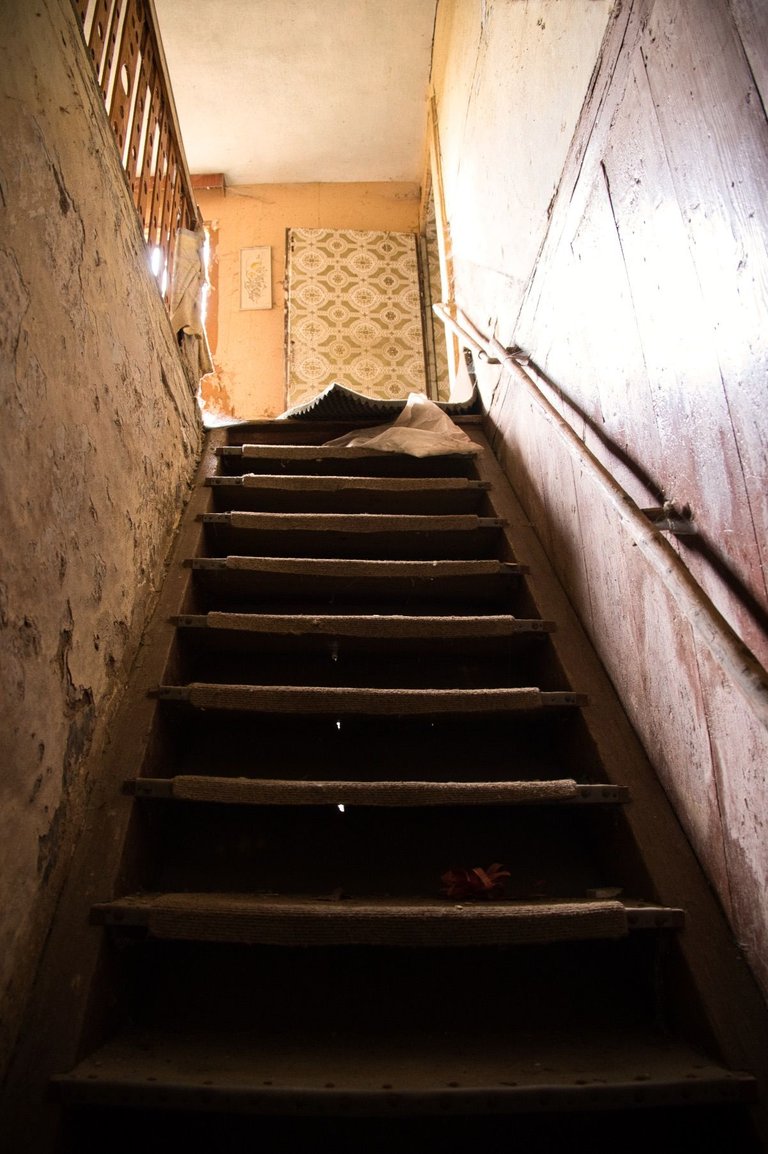 No visit is complete without a look upstairs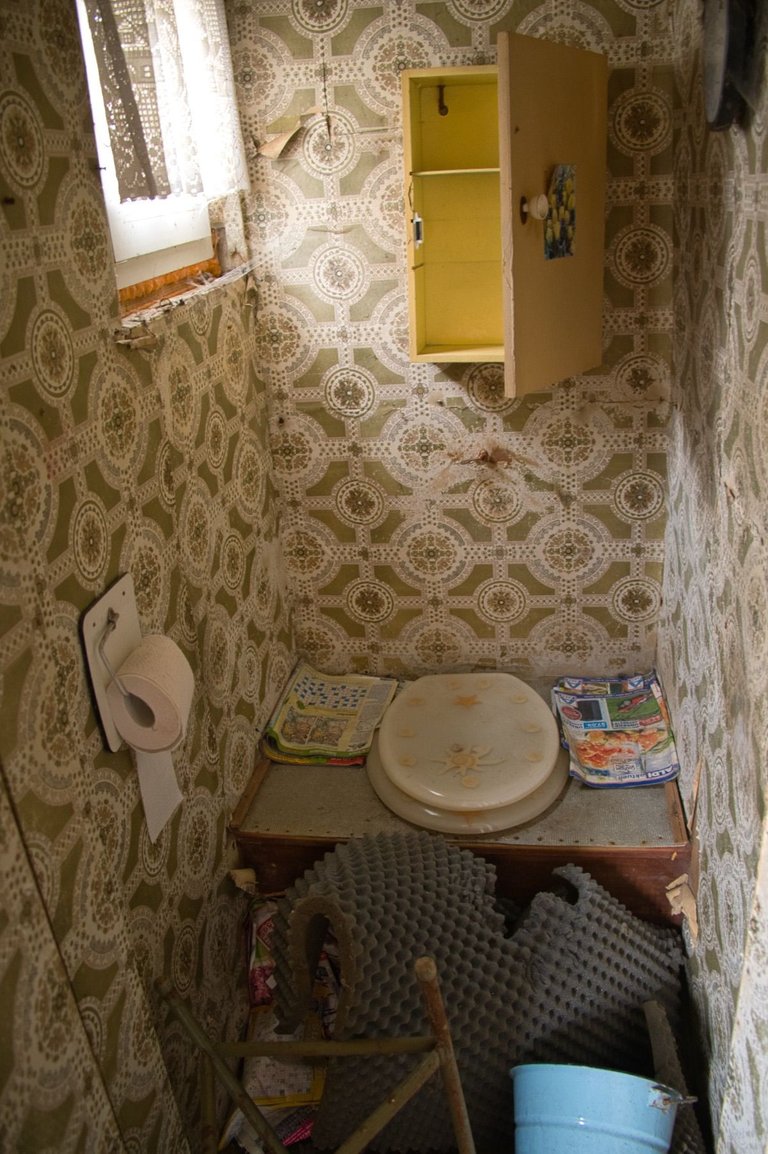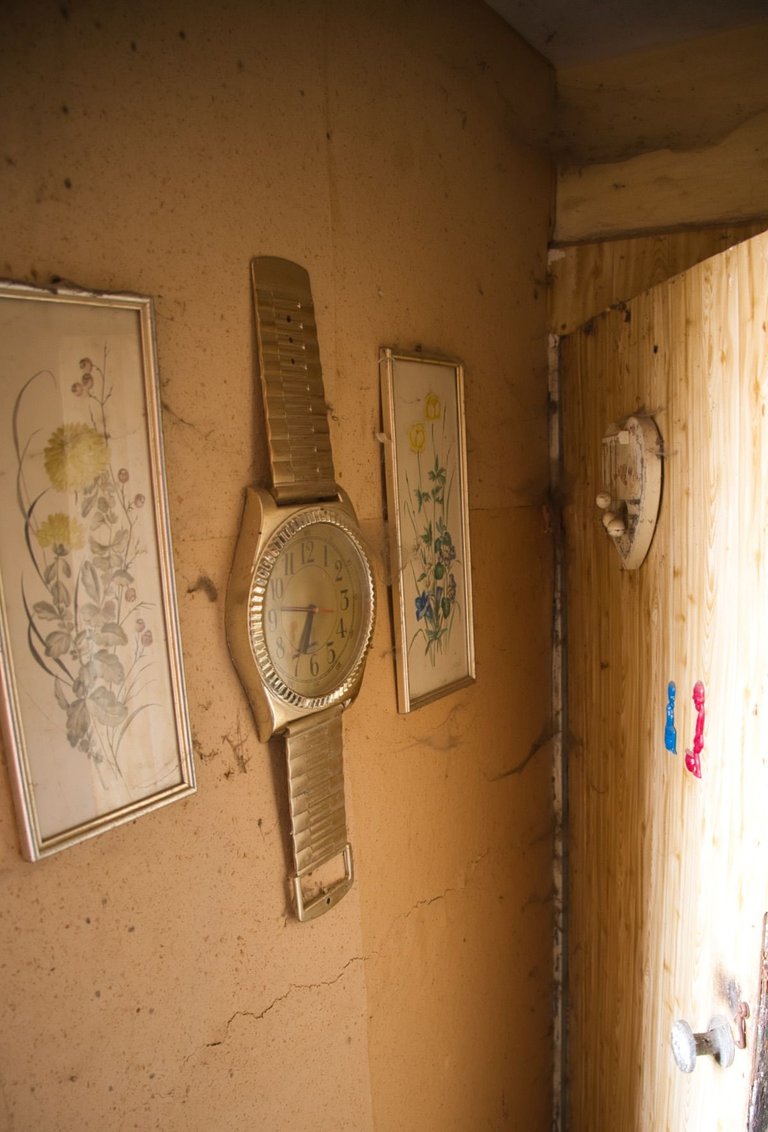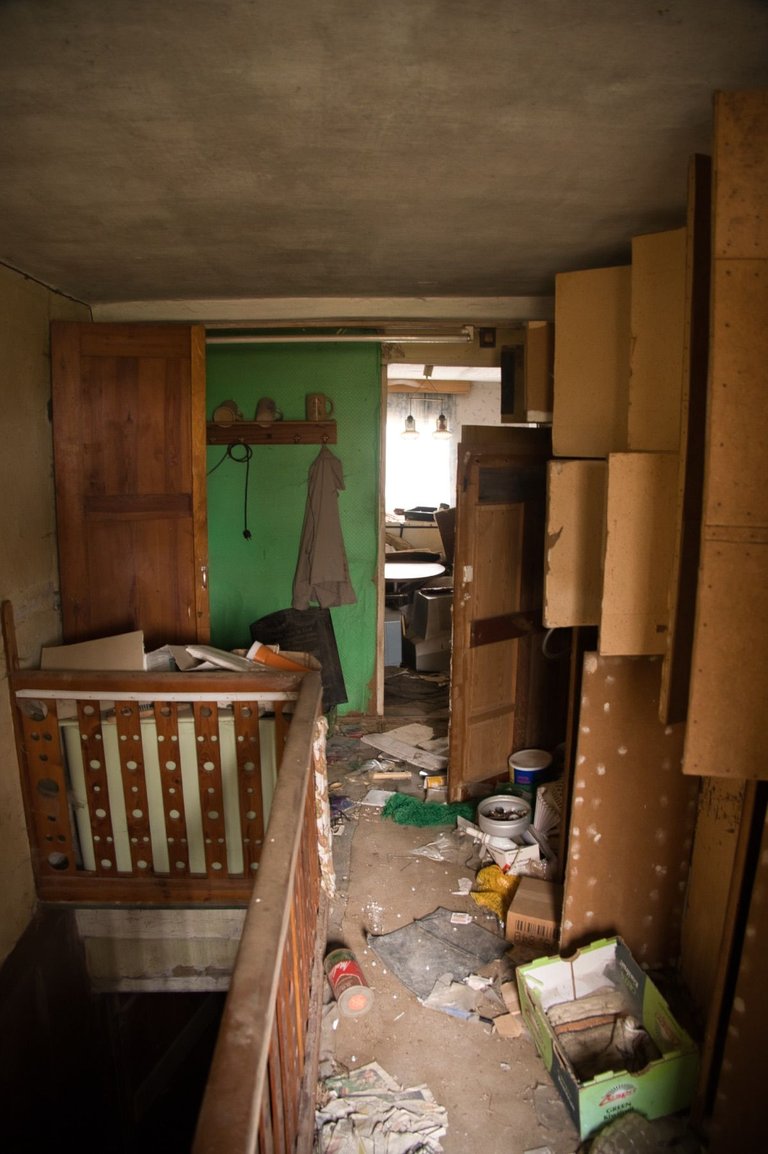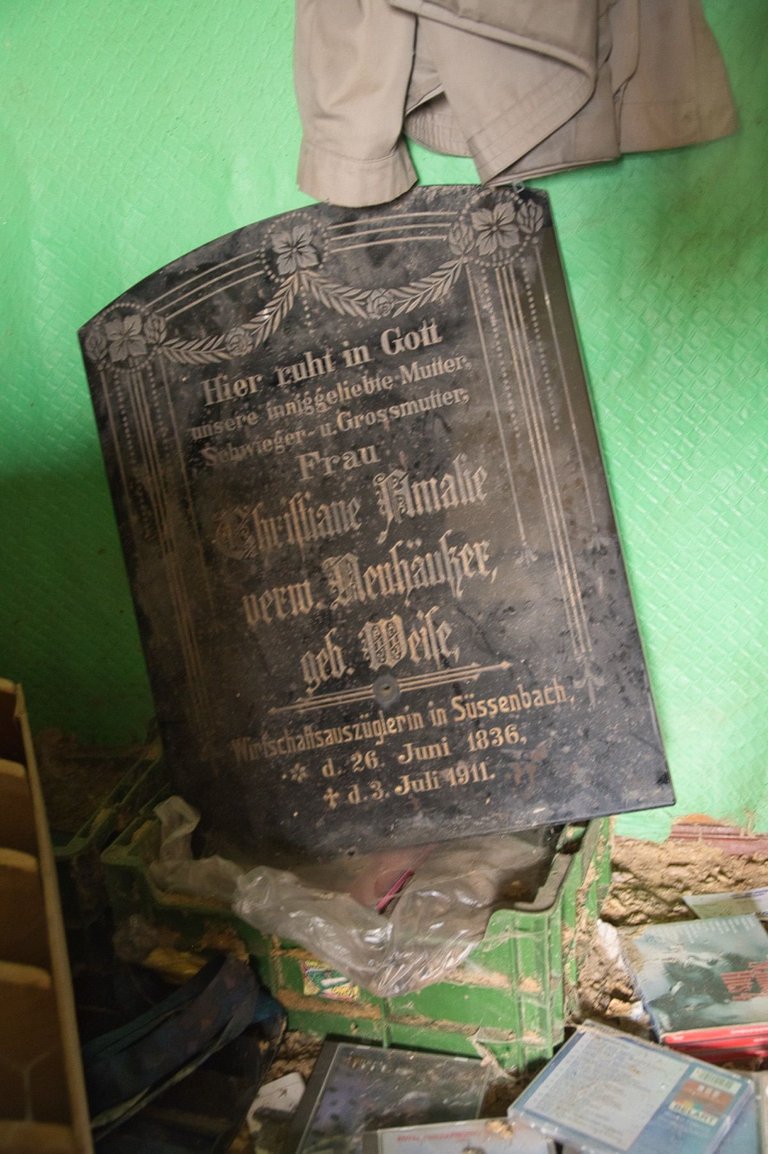 Strange place to find a headstone.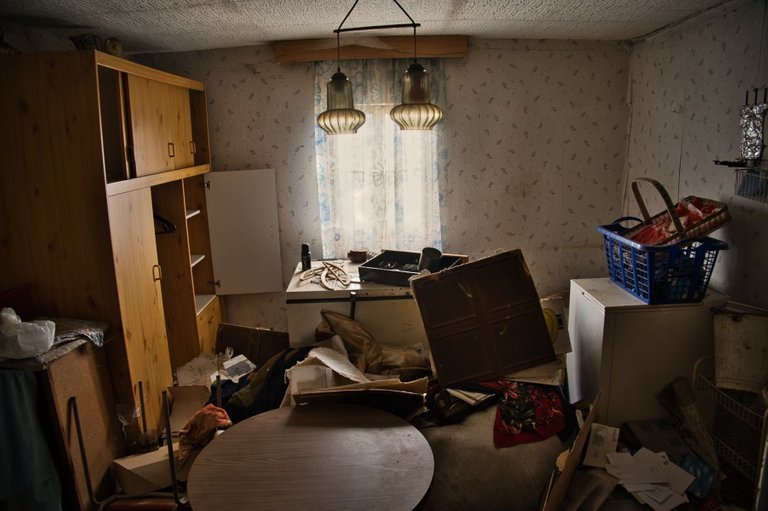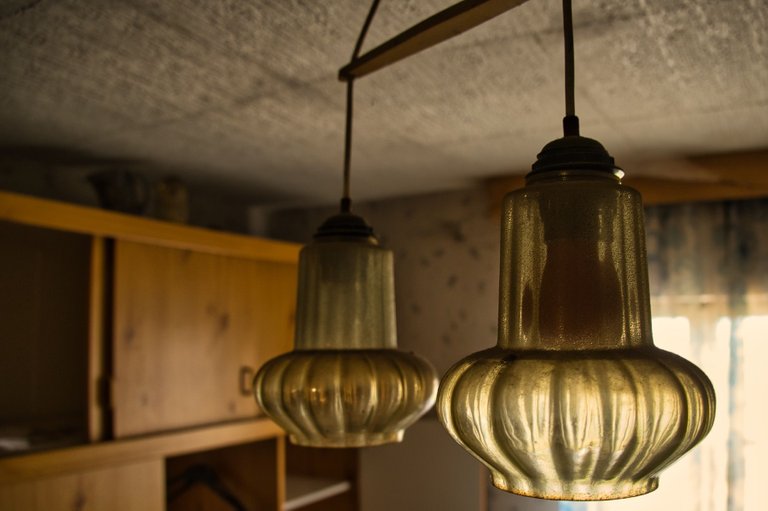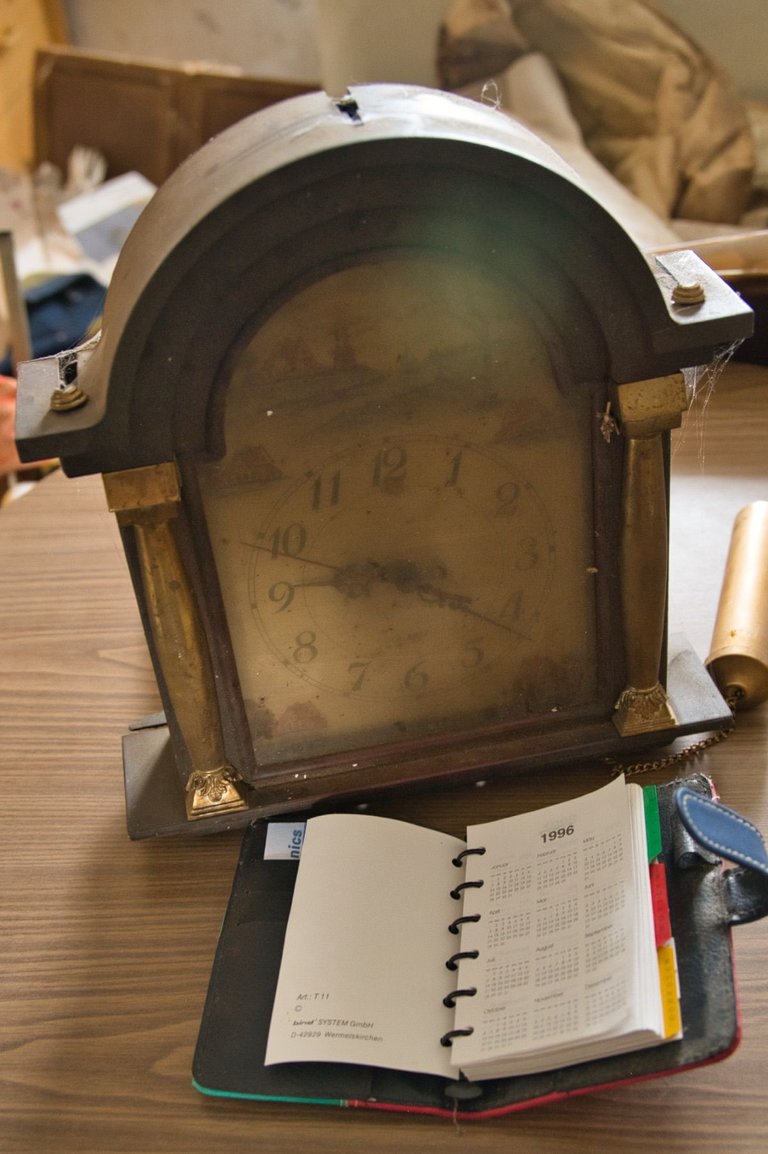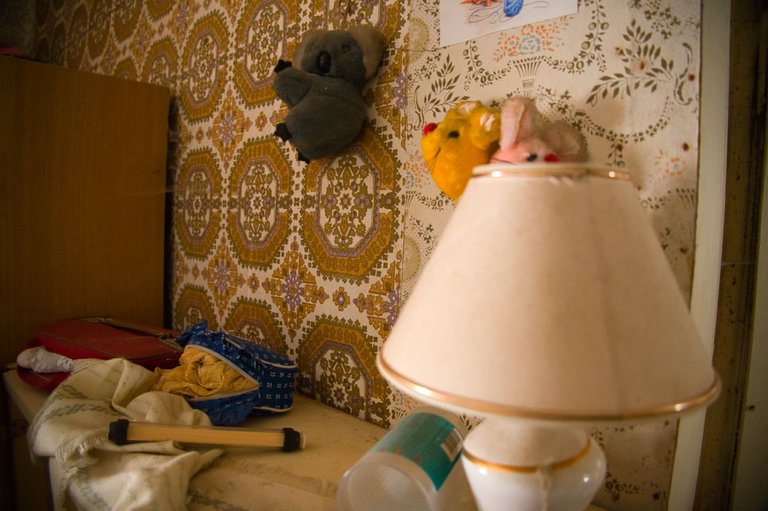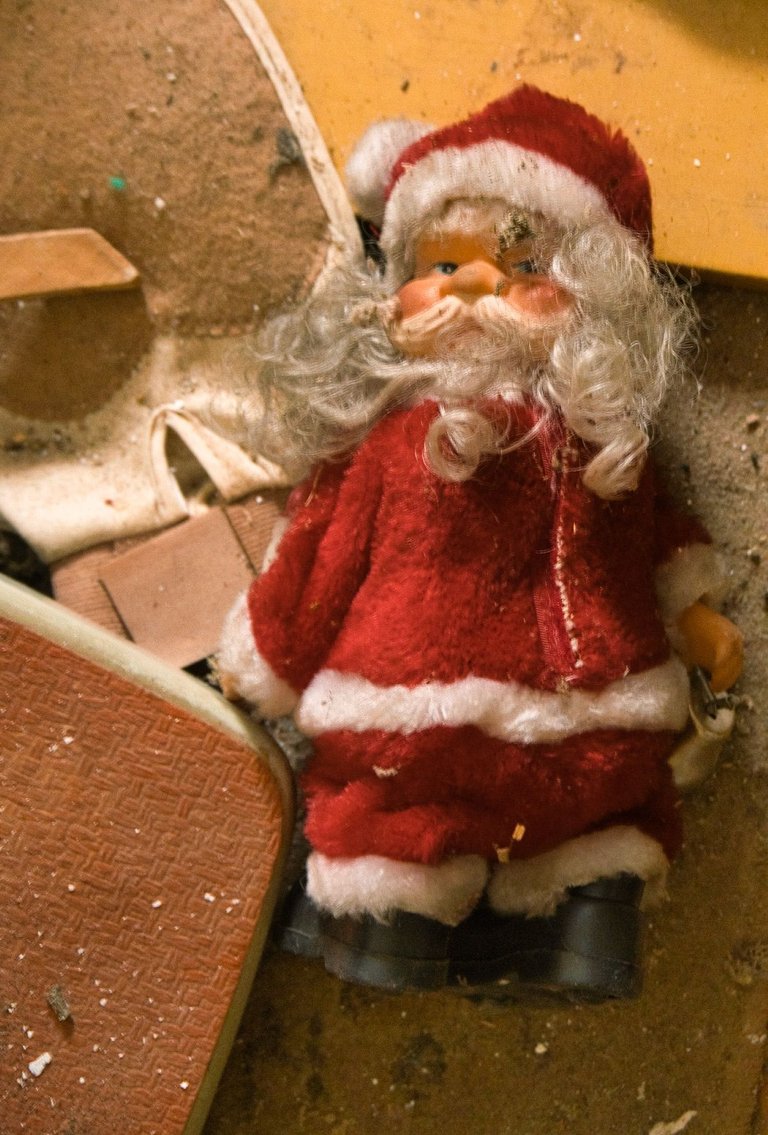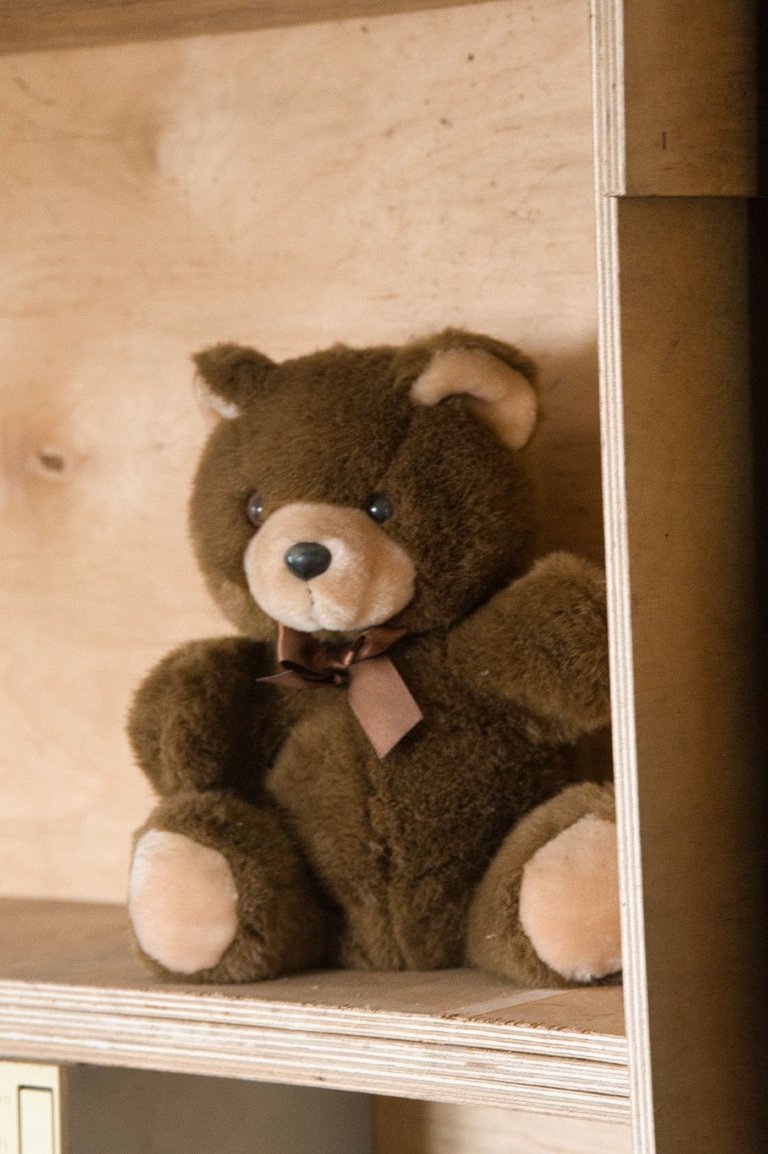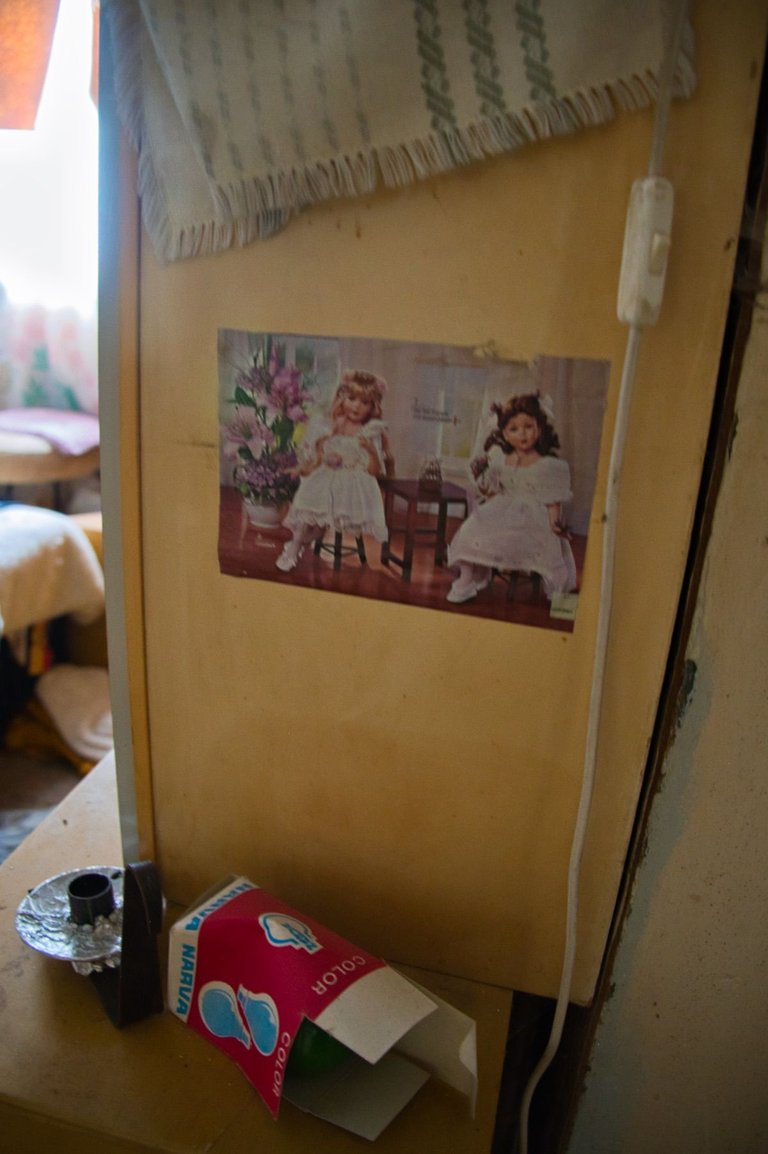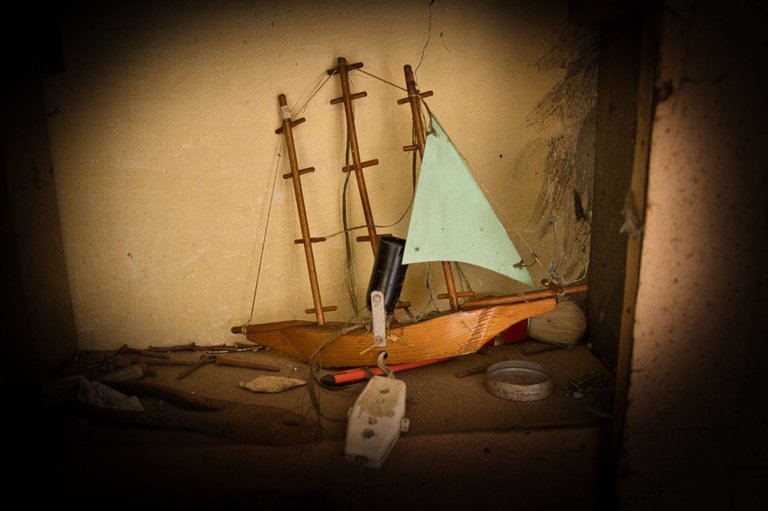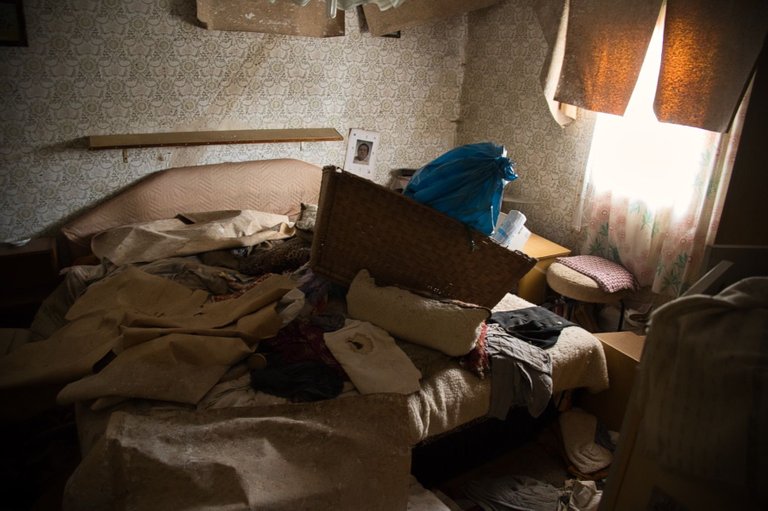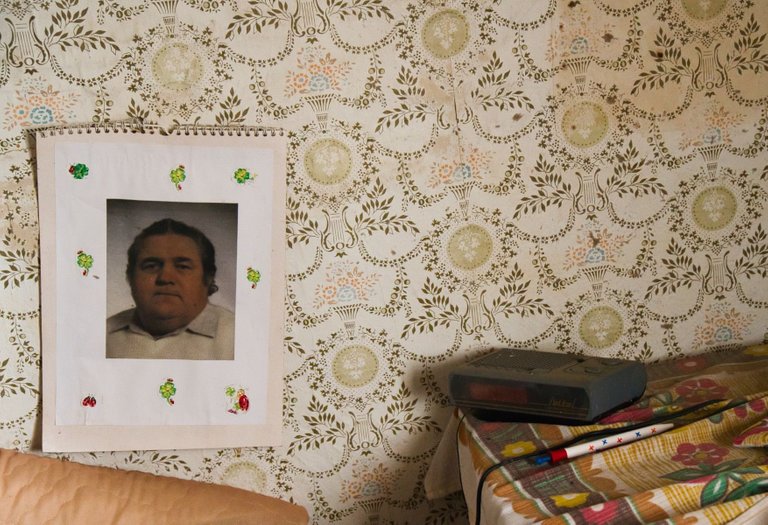 Enough to give you nightmares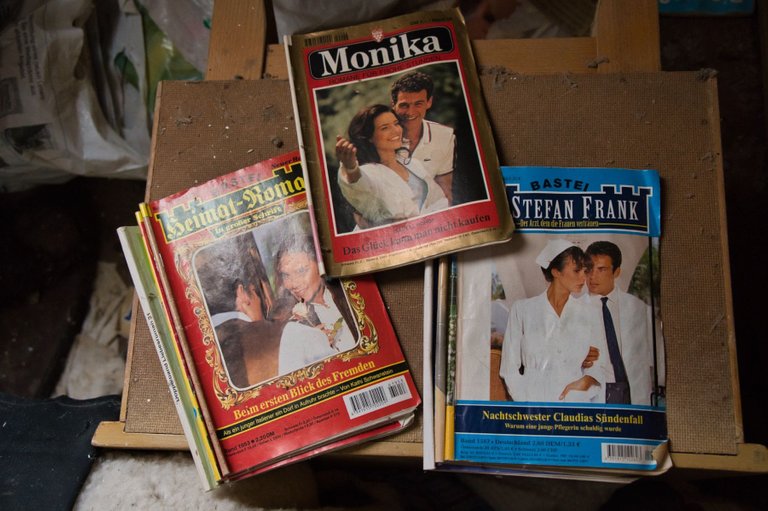 When magazines were bought in National currencies, I spotted 1951 on one of them, innocent titles, that would get the woke brigade wringing their hands and wetting their beds.
"At the stranger's first sight"
"Night Nurse Claudia's fall from grace"
"You can't buy happiness"
"When a young Italian caused a riot"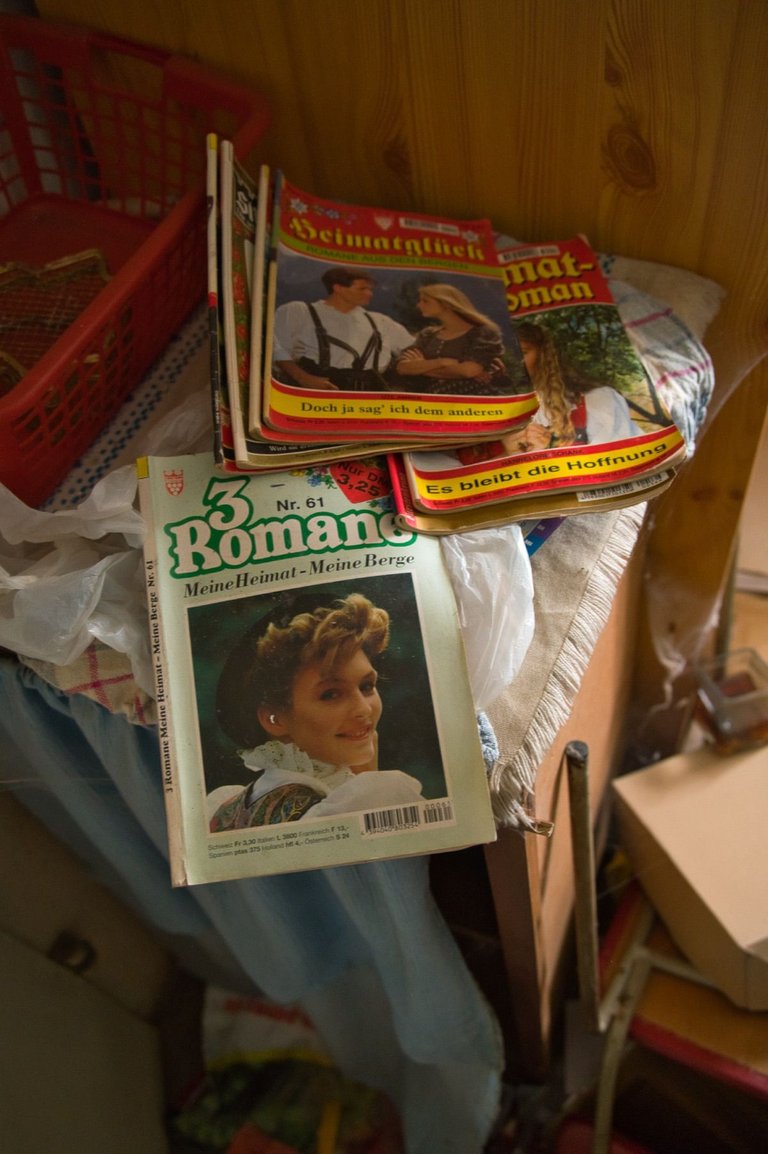 Magzines for those that like fictional romance, the spinsters of the parish, waiting for their full blooded hero to sweep them up in his arms and lay you on a bed of roses, kiss them gently unrobing them........
..... " Get ya kit off you're on next"
Romance is alive and kicking, or am I doing something wrong?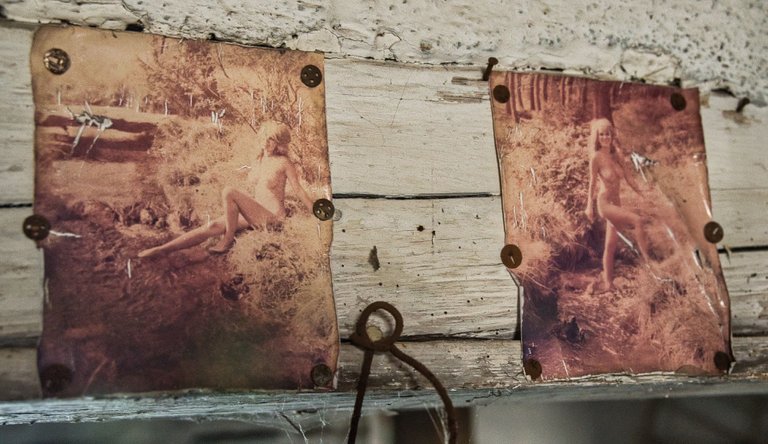 Oh! Hello, the man cave.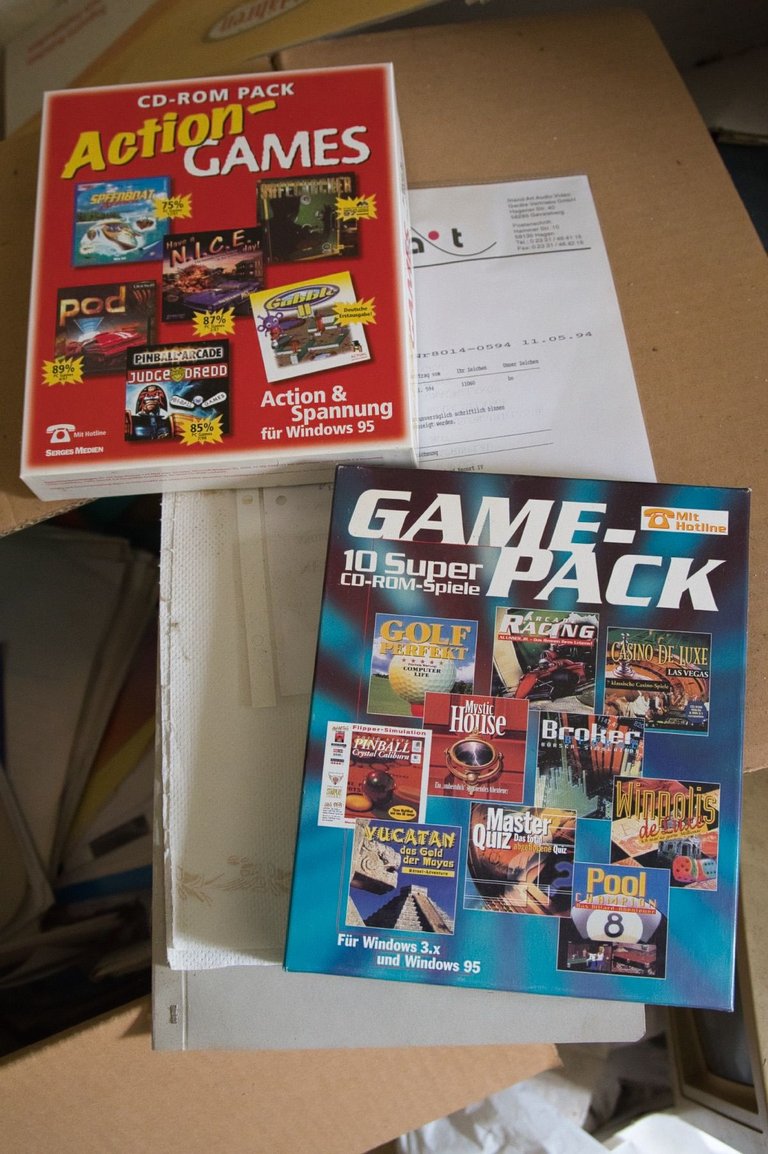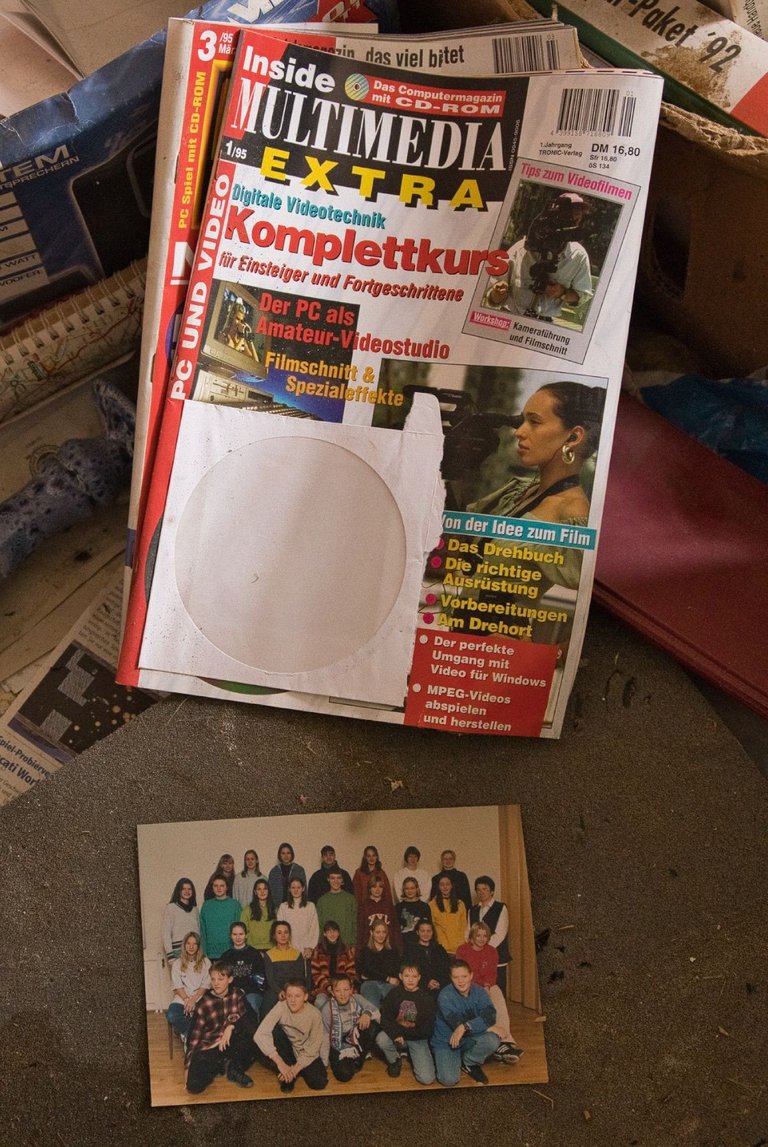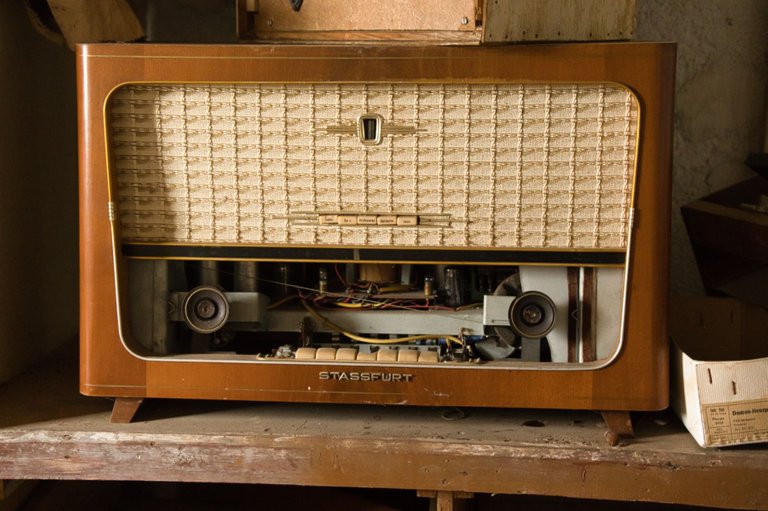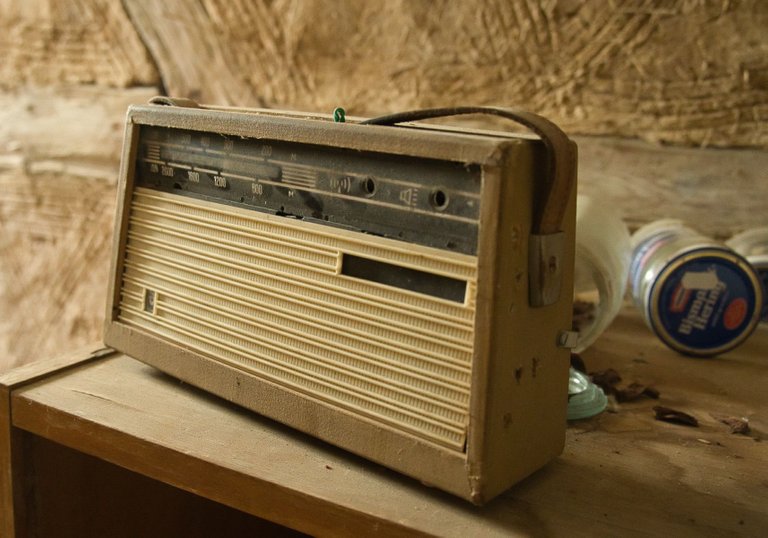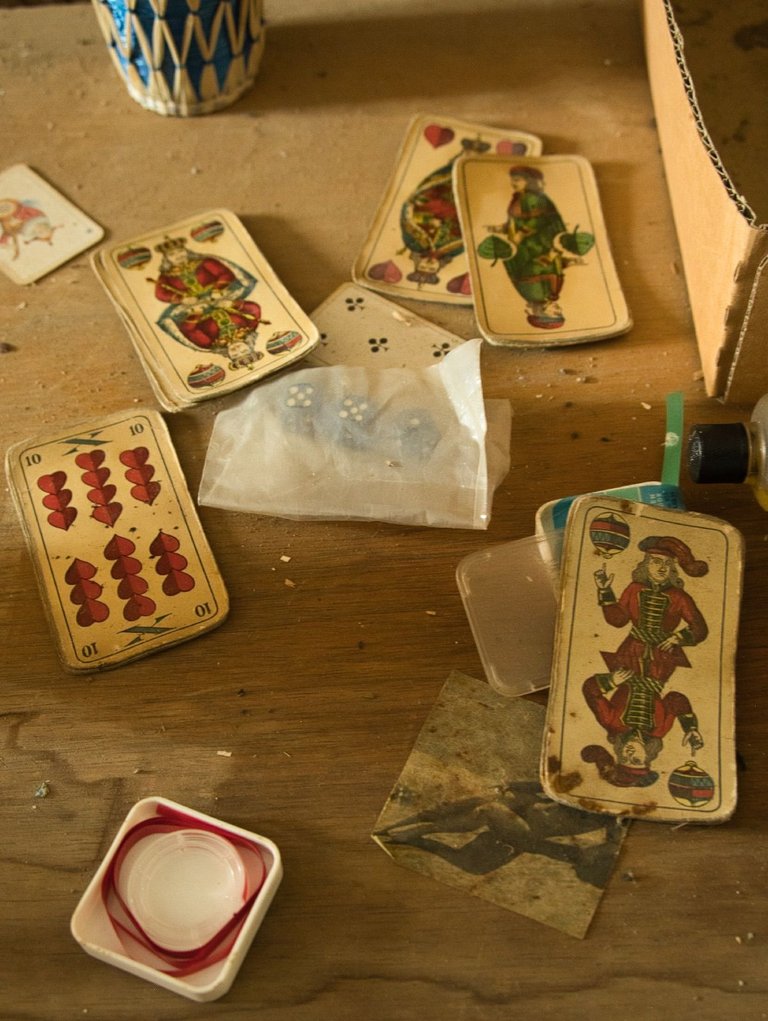 I am happy to report that both breweries are still turning out quality lager beers.
So that's it, the first German time capsule of the trip, and thoroughly enjoyed. Cheers!