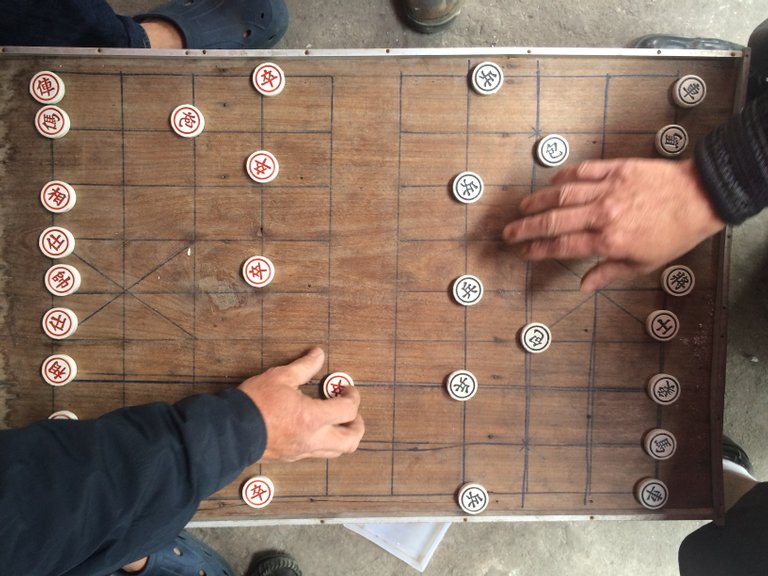 Wandering the streets I find myself sitting down with people who are unknown to me but known to be after some time.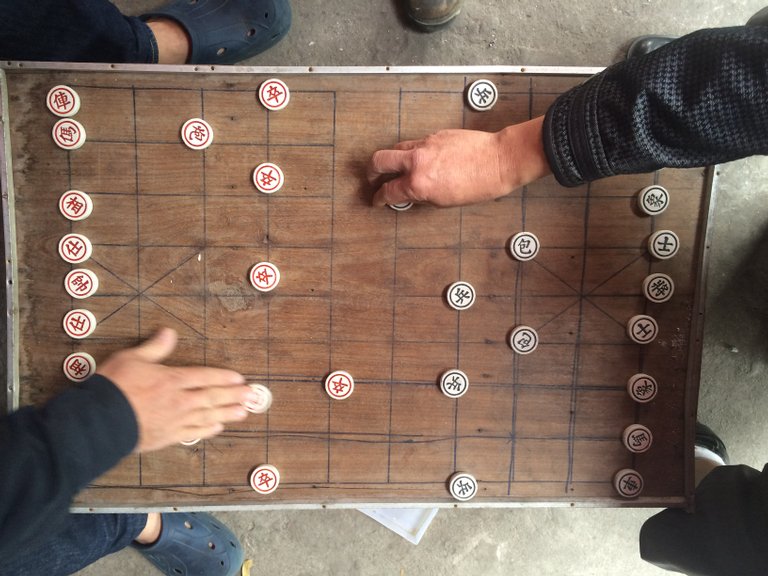 As I watch, look and see what goes on in front of me I want to take some photos to share and show what interesting ways and interesting games that are played.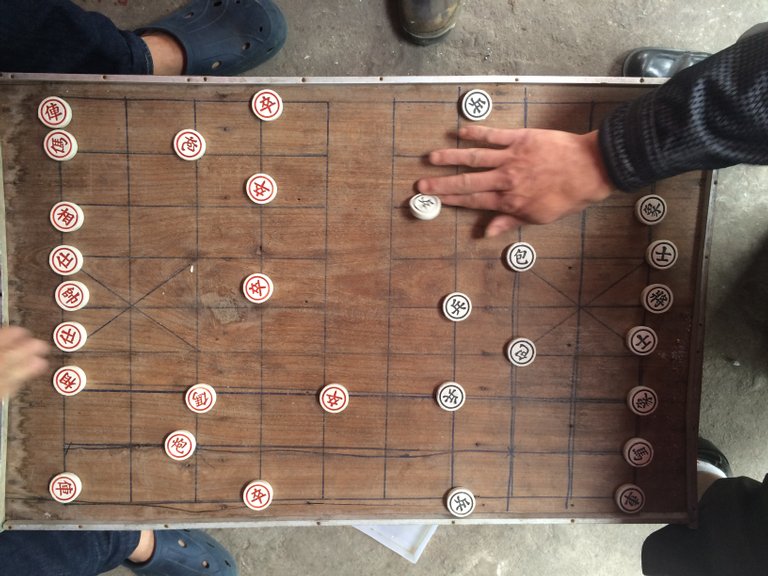 Homemade board makes this game so much better in the way that only homemade things can be made to play in such a way.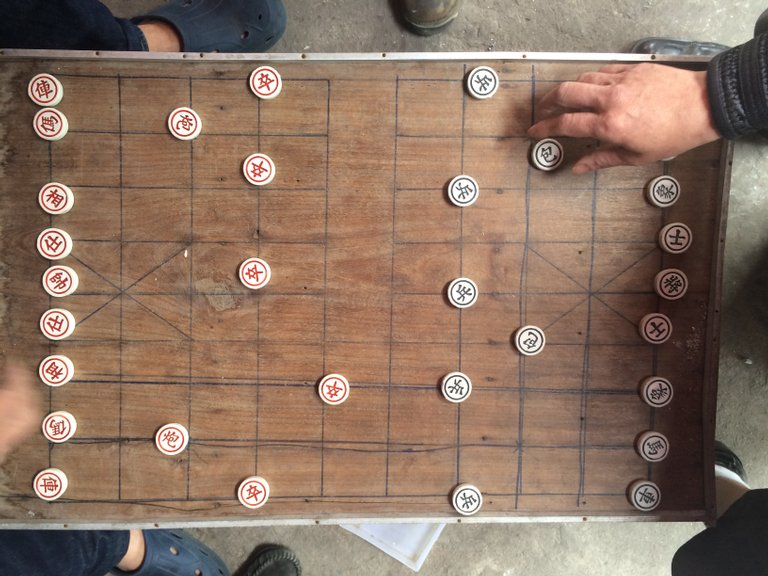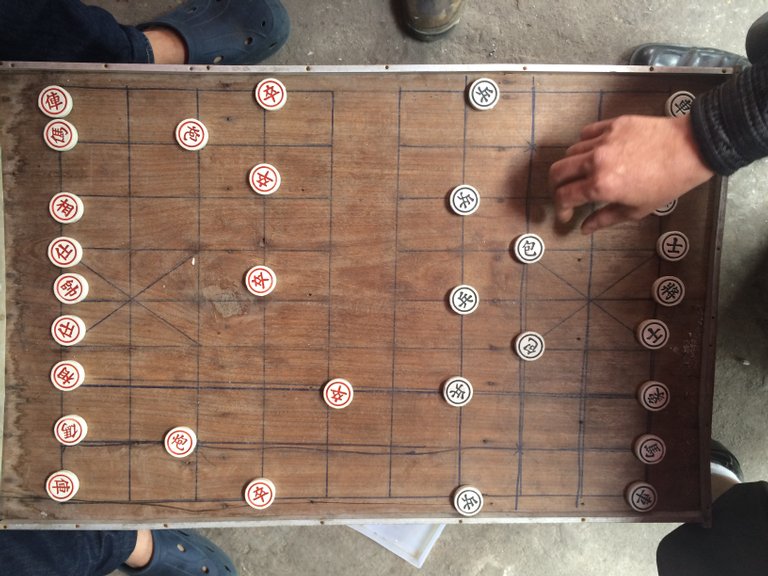 Two more moves and then is that all...the games are quick enough to watch a few.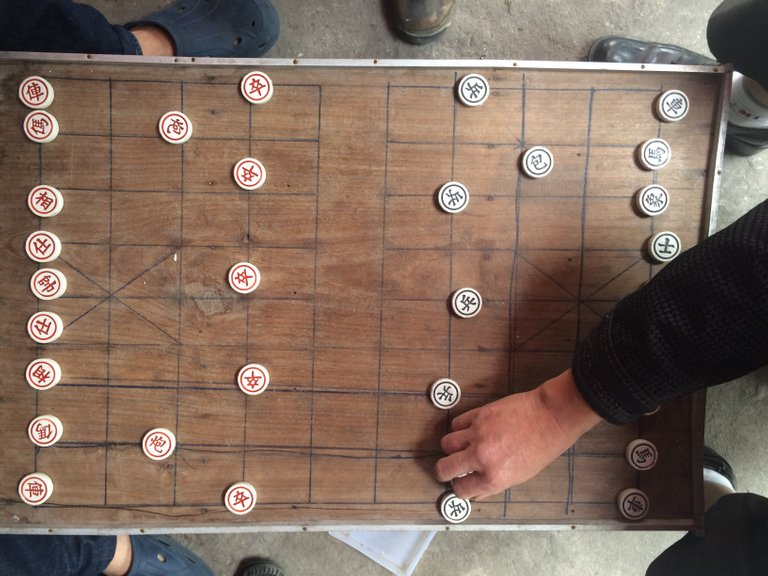 The movement of the pieces is along the lines you see.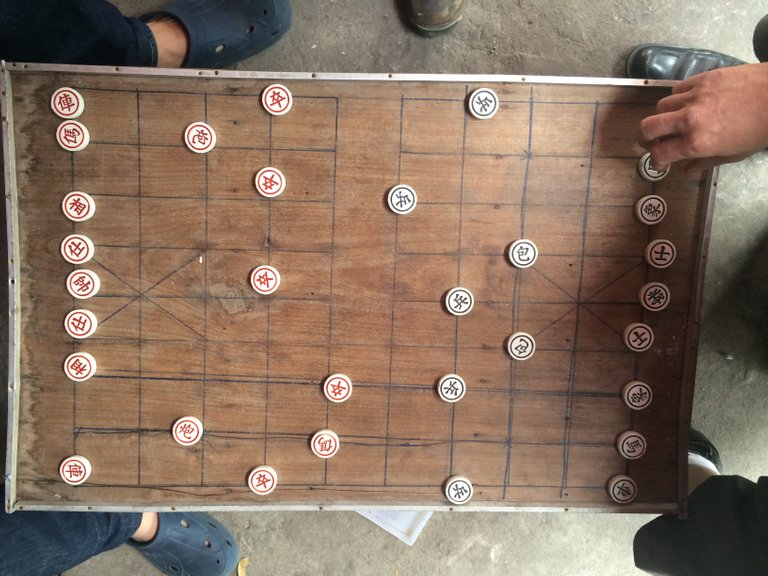 The movement of angle is what I watch and see and as they change I change too and look at the I board sideways as I how get a different perspective on what happen all around.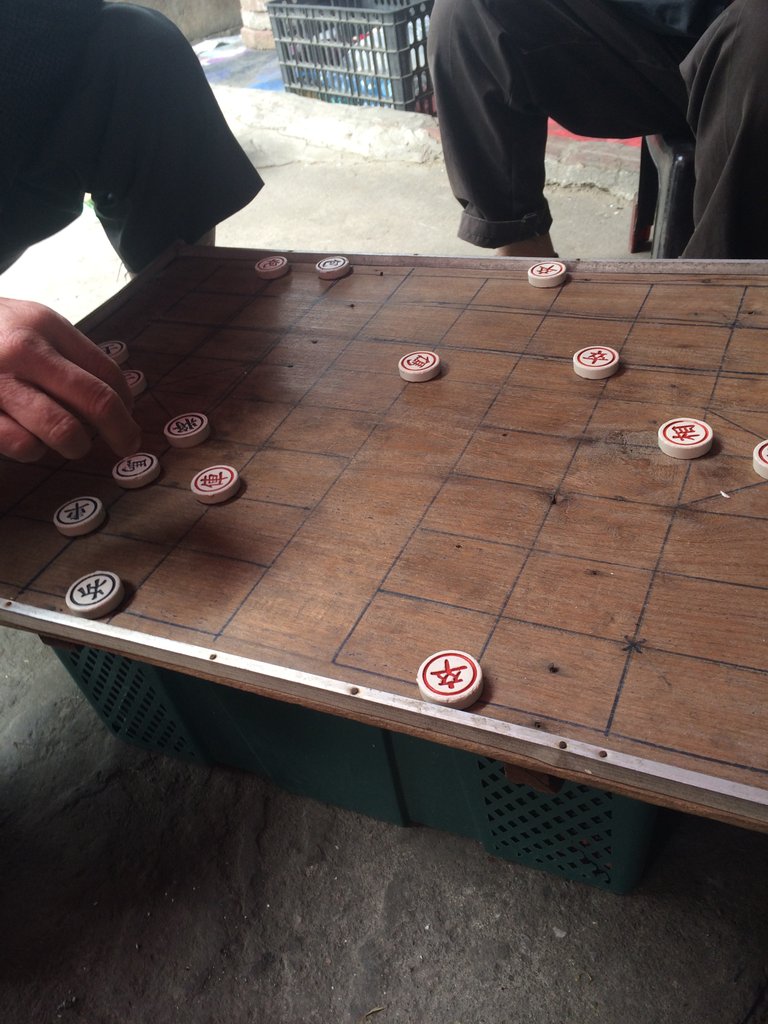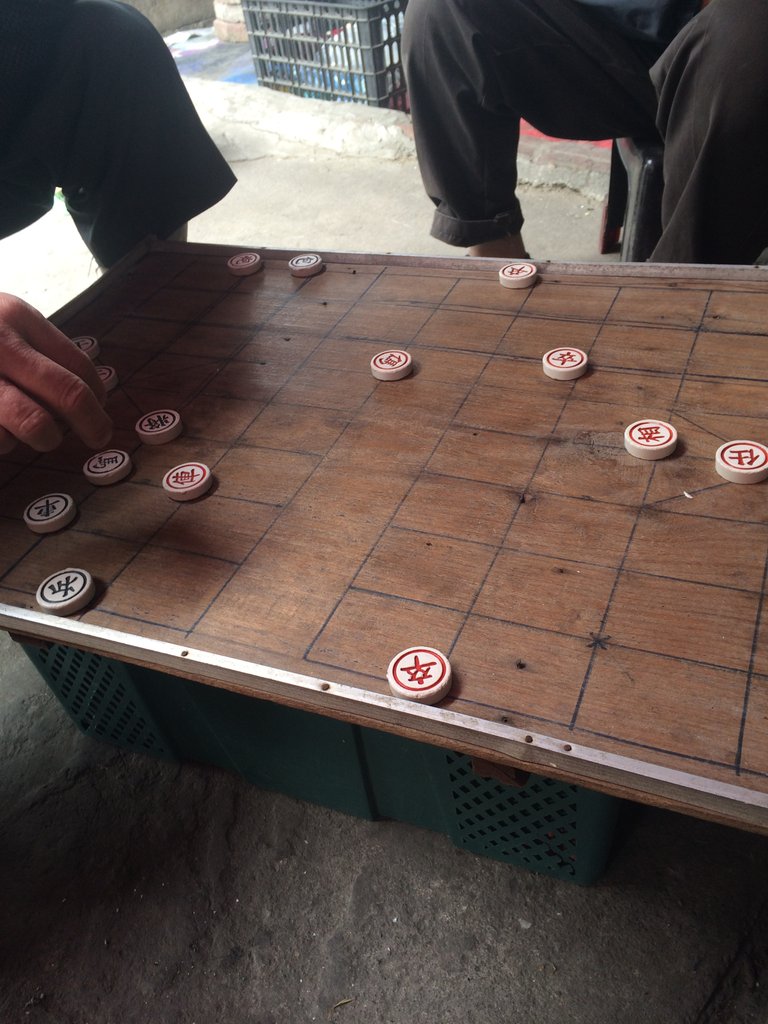 There is a subtle beauty of people sitting around making games and having fun , talking and waiting as they use the day to make a way of life that is about delight and not the fight of work and struggle to get by.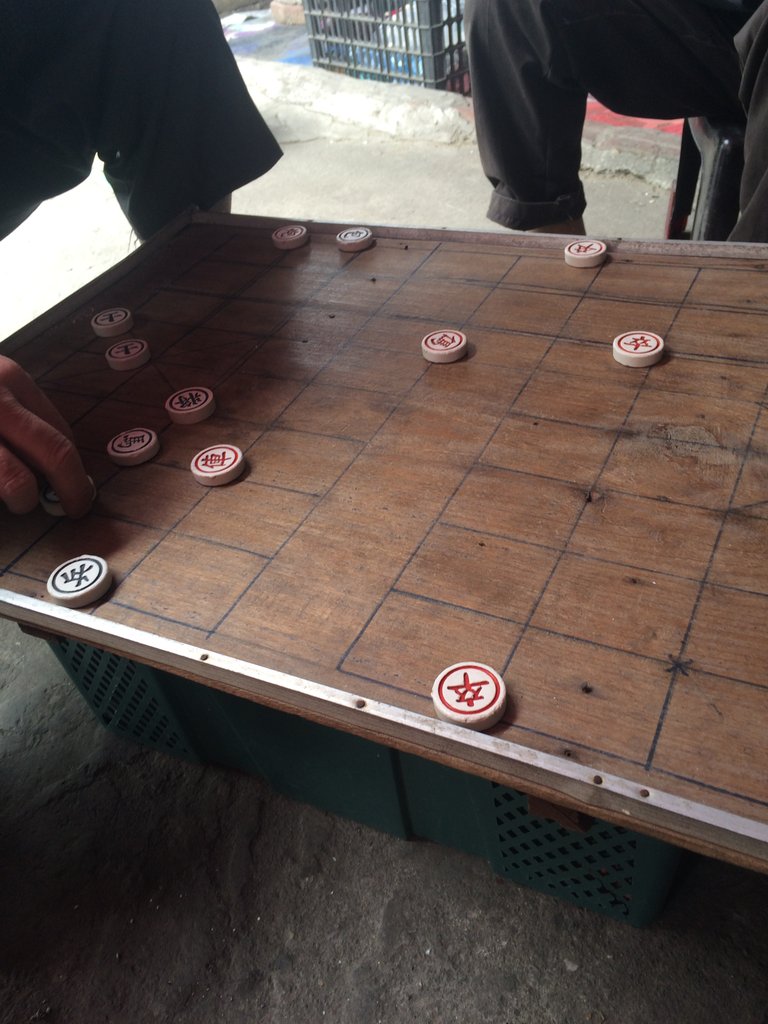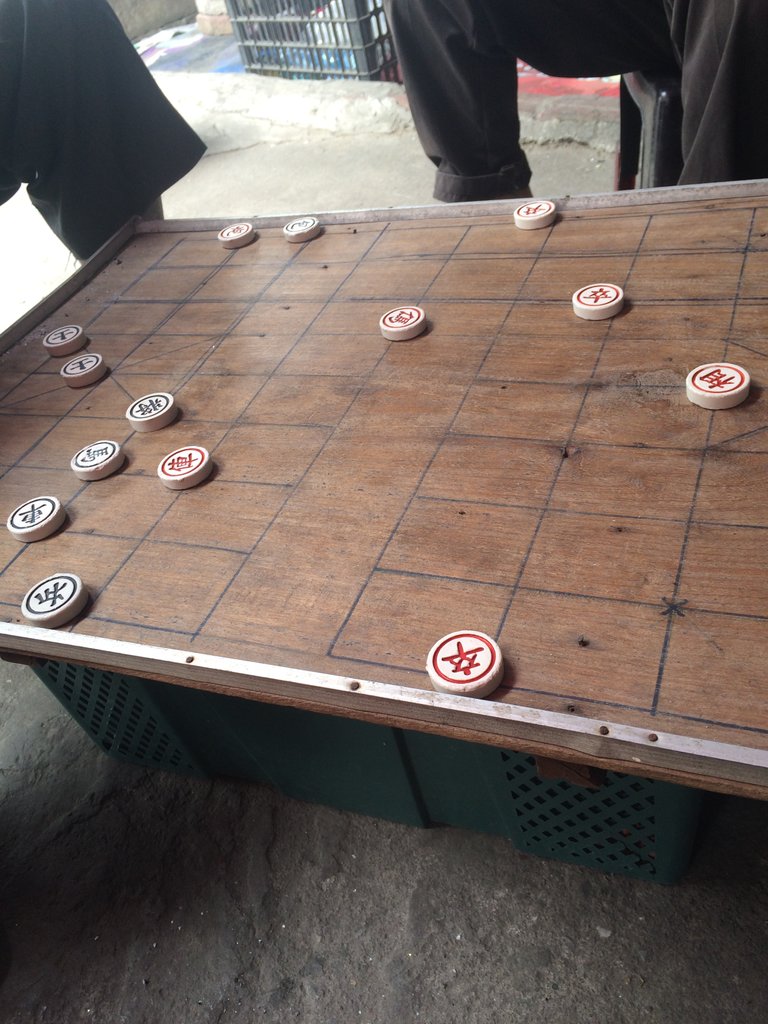 That is all for now...Thanks for having a look at the games that are played in Hanoi, Vietnam if you know about this game please comment about what it is....