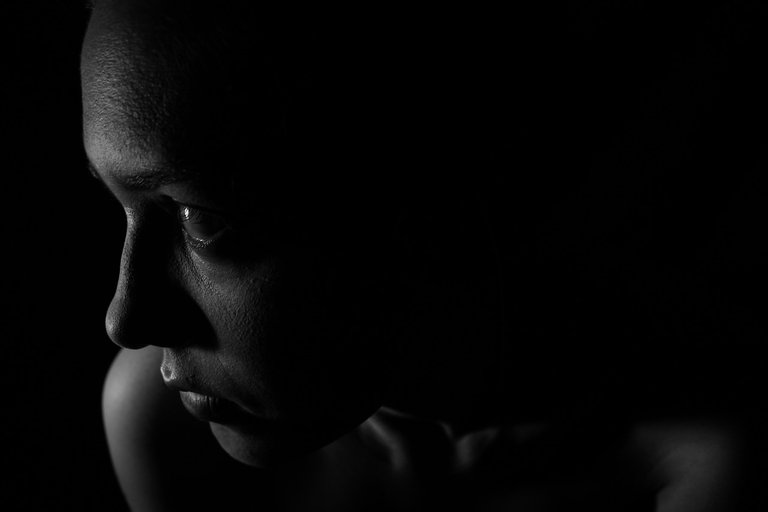 ---
'He's perfect.' This was her thought the first time she held him in her arms. She had barely noticed her laboured breath, the bittersweet tingling on her waist and the placenta still struggling to come out of her. Her eyes was on her son – her prize. She had won.
She was a beautiful woman. The type most people called elegant. There was a time she used to feel that way. She held that power, being the center of attention and knowing how to control it. Her flaming read hair, light gray eyes and a slight dip on her upper pink lips all made up her unique face. She succeeded where most women failed. And that was what had attracted him in the first place. Not her beauty and charm like other men. He was a man of power and he needed an equally powerful woman to conquer and subdue. She knew this but she never minded. She loved him.
She ruled by his side for two years, but that was before everything changed. It started with late nights. Then he stopped coming to her regularly and locked her out as well. She made peace with the stench of alcohol each morning. When the blows and bruises followed, she wasn't surprised. She never understood why she stayed, not until now. It had become clear to her. She was waiting for this moment. It all finally made sense. She had given him what he wanted. A name for his empire. An heir from her womb. A successor of her blood.
The time had come for her to take back what he took from her. Every little broken piece of it. A child shouldn't bring forth contempt, she knew but she was past caring. She would love her son fiercely. She could already feel it in her bones. The father, not so much. Whatever they shared died a long time ago. Maybe she stayed because she was waiting for this moment – an opportunity to make him pay. She might not have recognised it at first but she had lain still each night he decided to return early from the brothel, and endured his weight while he did what he wanted with her body, because unconsciously, she knew this moment would come.
She stopped thinking about the good days a long time ago. She believed he loved her back. Maybe he did. She liked to think he did. It had made the pain easier till she learned to disconnect and make it numb. His snares as he reminded her how incomplete she was because she couldn't bear him a son became a pattern. The words were so normal –her normal– she could recite them.
All that disappeared when her belly began to swell. She couldn't believe it. Every morning, she would wake knowing she had something to live for. She often wondered what she would do if it was a girl, but not once did she let the fear of the unknown diminish the light her child had brought her. She began to glow once again.
As she stood on the balcony overlooking the fields where he was buried a week ago, she thought about how fickle life can be. All it took was one drop into his wine. He was so far gone that even the birth of her son could not bring him back. She wasn't going to let her child witness such cruelty. She would raise him with all the love she could find.
She wiped a single tear and headed back into the house. It was over. Her time was here at last and she intended to use it brutally.

---
Yeah, well. It's Valentine's Day after all. I figured I should give you a love story, bittersweet and all. I wish you a sweet love today though. How's it going for you?