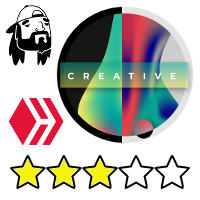 Just noticed CreativeCoin moved to hive-engine and did an airdrop. Amazing.
I'll be restarting my "Silent Bob" CreativeCoin curation again soon as soon as I have my little comment-on-vote bot working again.
I'll also be picking up my own creative project, Nutridiluvian again soon.
Great to have Creativecoin back, and great to be back, and I hope to once again enjoy amazing stories and poems here.