The OctopuSEC spreads its tentacles around the globe demanding obedience from its vassals. Telegram responds by dropping its TON on the proceedings. The scythe brought to the party is that Grams are not securities because they are... money! Uncle Sam, you ain't my main man.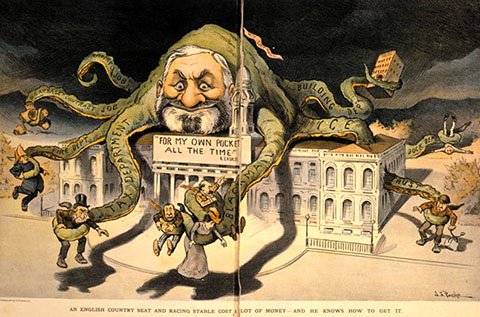 The sham appears not so much towards the investors as the OctopuSEC itself. The world doesn't need yet another security. The real disruptor will be a new truly decentralised currency. Pushed into accepting dominion, Telegram has come out fighting. The two teams are due to play chess in Dubai either today or tomorrow.
Libra is also weighing in to tip the balance in its favour. Disparity Dan belittles Bitcoin as a useless payment system. Centralisation is a better way to on-board the masses, he claims, as he loads his high Calibra speech. This received a self-righteous sneer from Decred. It always struck me that Libra was just a DPOS NeoFed in ambition.
Meanwhile, the SEC's Office of Obedience (OoO), just launches a new document, in time to change the rules of chess. Without baring its teeth, the doc is far less entertaining and nutritious than the live Libra hearings - assuming you have 4 hours of your life to devour.
Central bank digital currencies (CBDC) are coming. You won't need to be ready or prepared; it will just happen to you. But once central banks move to a digital money to control its supply, there is no technical barrier to both corporate and independent currencies. The difference will be who has the most arms.
---
Images: wikimedia
---
Disclaimer. The content of this piece is a satirical work of art set in a fictional parallel cryptoverse that makes almost as much sense as the current spacetime envelope. Any concordance to entities real or imaginary, corporate or incorporate, is purely a symptom of the pathological state of our currently accepted construct. Anybody who believes a mirror to be a true reflection of reality should try shaking hands.
Posted via neoxian.city | The City of Neoxian