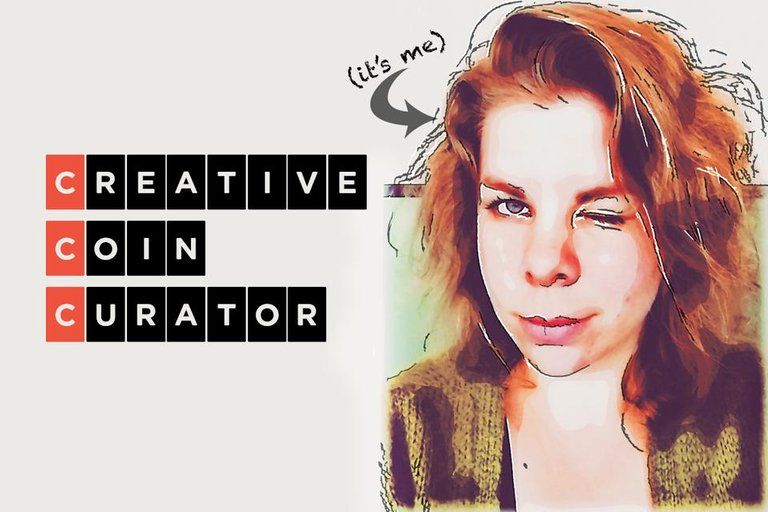 I've designed two different thumbnails for this post today in Photoshop, both made from selfies I'd already edited in funky styles, all while creating a silk and wool felted scarf that challenged me to pick the right colours, think about textures, layout and wearability (size and softness).
People call me creative.
Not only that, people call me an artist too. In some ways I am. Having had a few smaller exhibitions on photography and one bigger one that made the national newspaper I do feel I've grown into the artist category, although as with all things when you compare yourself with 'bigger ones' you'll always feel small.
But the past few years I've been growing into the artist identity more and more. Always thinking that 'having brains' and a University Degree means 'having a fast-paced career' - oh boy was I wrong. It took me a good decade of job hopping and ending up with head aches, back pains or other miseries to realize commercial companies are apparently not good for my health.
At least not until I've discovered other parts of myself and learn how to create the right balance between all those parts that work for me.
---
So what IS good for my health?
Art. Looking at it. Creating. Making stuff with my two hands, or composing an image in my brain to photograph later - yes, I'm that annoying photographer that always seems to not listen to you because she looks away because some shadow in the walls attracted her eye.
DON'T HATE ME.
I'm literally in the process of learning to accept that I'm creative and need to make stuff with my hands - and that it's maybe even okay to not go for those well-paid jobs I've had in the past. It's not an easy process. But I'll live a happier and healthier life because of it.
---
Oh, here's what I came to tell you: I'm your newest Creative Coin Curator (CCC)
I felt it was time to get to the point. I'm your newest Creative Coin Curator. In case you didn't know: there's this beautiful new SCOT Tribe called CreativeCoin, and it's reachable on creativecoin.xyz. Posting content on there or from your favourite Steem Frontend with #creativecoin makes you eligible for CCC, which is our Token.
If you've used a creative tag in the past three months you might have received an airdrop in the amount of 1000 CCC. If you're also really really smart you have staked those CCC because that makes you eligible for round 2 of receiving more CCC.
Oh yeah.
You're smart!
Also: curating and thus rewarding artists is the best thing you can do with your money. Without artists and the time they spend in educating themselves and learning their very crafty skills you wouldn't have been able to watch that movie last weekend, nor would your computer have pretty letters and GIFs, just green dots on a black screen.
Artists literally make the world enjoyable, oh, or dare I say: liveable.
That's a post I'll write in a later moment.
For now I'll just say this: I enjoy art, and I enjoy creativity. They're not one and the same. I enjoy if if you do a crafty thing, like making nutmegs from wood, or amazing decorations for a children's party, or an amazing photo essay about your mom's last days on earth. All posts that I've seen on Steem at some point in my 1,5 years on here, and all posts that I would curate with some CCC.
There's a 1000 things more I like though.
I'll write about those later. For now I'm planning to:
Curate daily.
Keep track of what I curate and why I curate it
Write a post about what my personal guidelines are for CCC curation - as every curator will have their own guidelines and taste
Introduce myself properly to the Creative Coin Community by making an overview post of all the creative projects I've been involved in on Steem
It's probably going to be in that order.
Cheers! And if this is the first time we meet: show me your most creative post of the past 5 days in the comments below so I can get to know your work!
---
I want to thank @isaria and @swelker101 for inviting me into this amazing project - Curating Creativity is probably going to be the best job I'll ever have :-)