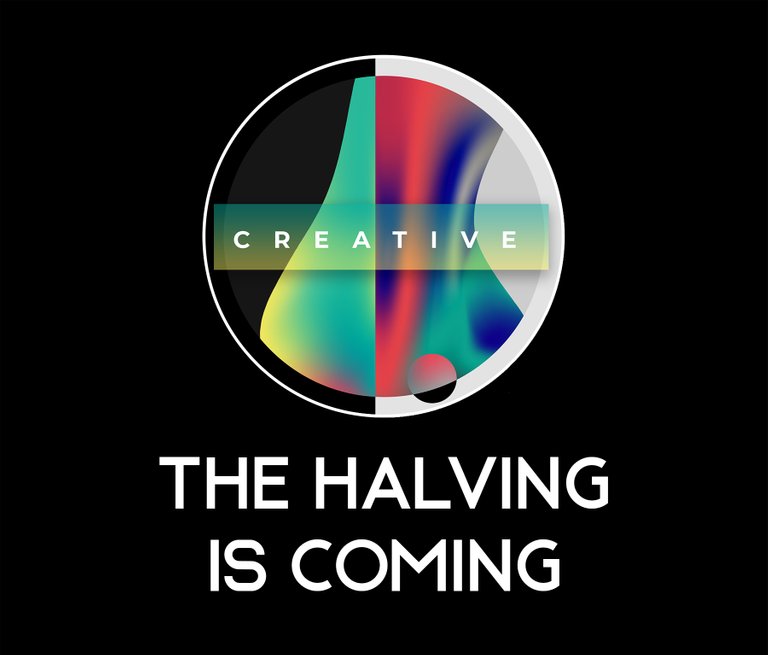 The halvening is upon us

We at Creative Coin have decided to start 2020 off with something different within this tribe. Starting in two weeks, block rewards will be cut in half, which means that all CCC rewards across the board will be halved as well.
With less CCC going out in rewards, the CCC that you do receive should retain more value since there won't be as much flowing out each day.
Our plans for this year

We have a few things in the works that we are hoping to release this year. We have been working on a marketplace system for people to be able to use their CCC/Steem/SBD and possibly other Steem Engine tokens as payment options to buy and sell digital goods from one another.
MakersPlace is already doing something similar to this on the Etherium blockchain, but we are hoping to bring something like this to Steem. There are a lot of downsides of utilizing the ETH blockchain for things like this because of Gas fees and transaction times. The Steem blockchain is more suited for these types of markets with our zero cost transactions and 3 second transaction times.
We also have another idea in the works that we are trying to hash out all of the details. It would be an mobile app of sorts that would allow users to upload various types of creative content while on the go. Right now we are trying to figure out what content we would want to focus on and then get a dev team put together. Our goal with the app would be to make it so that content creators could seamlessly share their content on the Steem Blockchain and other various conventional social media sites.
2020 is going to be a busy year for the CreativeCoin team. We are hoping that we can find passionate developers that have the same mindset as we do when it comes to the future of the blockchain and the creative arts.
Thank you all for stopping by and I hope that you are excited for the upcoming year.