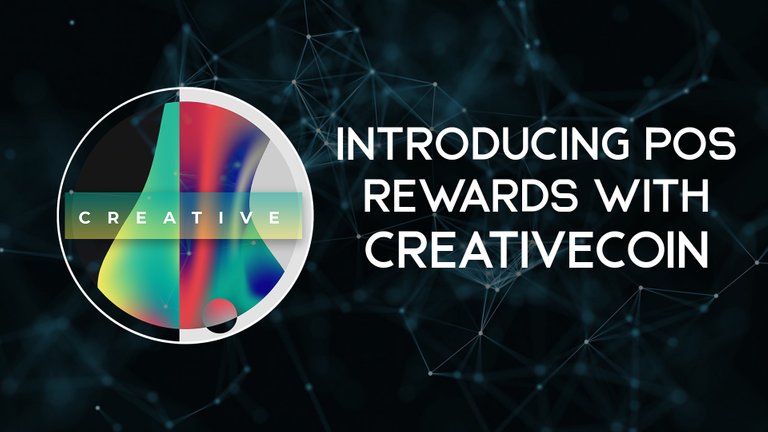 Proof Of Stake
We have some exciting news for the Creative Coin community. We are going to be implementing Proof of Stake rewards.
So what exactly does this mean?
In short, you will be rewarded for the CCC that you have staked. Staking your CCC will now be beneficial to you in more ways than just curation rewards!
Powering up (staking) gives a user more influence on the platform. As you power up your CCC stake in the Creative Coin tribe, you are able to reward posts with more CCC, and in turn, you receive more CCC for curating.
And now with the implementation of POS you will be rewarded for staking as well!

Where are the POS rewards coming from?



We are going to be lowering the Proof of Brain (POB) rewards by 5%, making POB 70% of the reward pool. We will also be lowering the Management Team percentage by 5% as well. This will allow for POS to generate 10% of the rewards from the pool.
Distribution Overview:
Proof of Brain: 70%
Mining: 15%
Proof of Stake: 10%
Management Team: 5%
We understand that the two accounts, @creativecoin and @notcreative, will be generating POS rewards each day as well. The POS rewards of both of those accounts will be sent to @null and BURNED each week to prevent those accounts from growing larger due to the POS rewards.

When will POS be implemented?
We want to make sure everyone is aware of this change and give people a chance to stake so we will be implementing POS in about a week.

Why add POS Rewards?
We have several things in development for the future of the Creative Coin tribe. It would be in people's best interest to hold onto their CCC because there will more utility for the token.
We understand that for a project to thrive, it needs a healthy economy, where there are a good amount of buyers and sellers. When people have more incentive to stake their tokens and can earn from their stake in more ways than just one, that will add more value to each CCC that you hold. One way to look at your wallet is a savings account with multiple ways that you are earning passive income that you can spend in a marketplace if one were being developed...

Thank you all
Thank you all to those that are using the #creativecoin tag with your posts. Our curators love seeing the amazing content that you are sharing. There are so many amazingly talented people here. Keep up the great work that you are all doing.