PSYCHEDELICS
Psychedelic art, a very "crazy" and colorful art, which always attracts attention in order to get people's attention and that often makes them distract from what they really want to see. This art is generated by drugs, and is supposed to be what makes us see, so they are mental constructs, which are seen in these manifestations.

All artistic efforts to project the inner world of the psyche can be considered "psychedelic" shows us a mutation of objects or patterns and sometimes collage.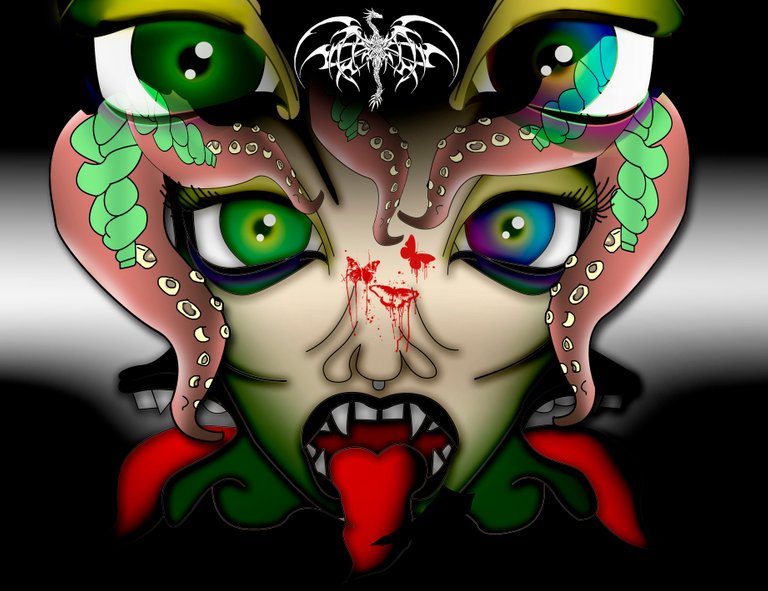 For the realization of the drawing use photoshop, creating your sketch to start adding colors.
Using several colors to give more definite leftovers to the initial drawing.