Greetings, literate mammals.
I have commandeered this communications device from some nobody named @NoNamesLeftToUse
My name is:
And I hate this world.
Much of this madness was NOT in the brochure.
Disney they said, "Go to Disney World. You'll blend right in as you are and won't even have to wear your genuine human skin costume."
I thought that was a grand idea because those damn human suits make me sweat like that guy standing in line to buy another bag full of those delicious mini donuts.
So I spent 3759 of your stupid Earth days cramped inside of a pod no larger than that woman's ass I saw at Walmart just so I could experience some of this culture, firsthand.
The accommodations were magnificent.
There were pictures of lions on the walls!
There were mini sandwiches inside of a mini fridge inside of a mini room I paid $700 per night to enjoy!
So much better than the ass-pod.
I got to watch "television" for the first time in my life and was shocked to see many of my kind wearing human skin and telling everyone what to do.
The happy old lady they showed in the background prancing around on a beach and then serving watermelon during a long list of common side effects including sudden death was actually my uncle and I had no idea he was famous on your world!
Everyone said you can't make a living being a pill pusher but he sure showed us!
Everything was going fine
but then the next day happened.
Some kind of Caucasian showed up at my door with eggs, toast, and a glass of orange colored liquid then asked for a tip so I showed him my tip.
Next thing you know there's ten more of these Caucasians banging on my door with guns and one barges in while I'm naked trying to figure out how to spread peanut butter. Spilled my orange colored liquid all over the bed before I even got a chance to snort it. I'll probably never have another opportunity to try that stuff now!
So Anyway
I wasn't really in the mood for their shenanigans.
I decided to spray them all with the liquid that comes out of my tip when I jiggle it before they could all call for backup. Nine melted, one got away.
They warned me at home about these men in black with their Cadillacs, helicopters, and shoes that clearly aren't designed to chase anyone with but I wasn't going to take any chances so I got outta there faster than that food delivering Caucasian who was most noticeably jealous of my tip.
Scurried down the halls.
Found a back door leading to the back.
I could hear the swarm of sirens and choppers ready to sick balls so I lifted a metal plate I found on the ground only to discover a system of tunnels and floating feces.
I wandered around in the dark for three of your pathetically long Earth days, bumping into everything with a bump, until I could finally see the light again.
As I emerged from this cavern of wasted sustenance and lost dreams, I could hear voices. Laughter. The sound of glass smashing against concrete. More voices.
It was Ted and Nelli.
They asked if I wanted some bath salts or meth.
I was filthy and starving so I said, "Sure, I'll have some bath salts."
I woke up two days later with a prostitute wig glued to my head while both Ted and Nelli were busy gnawing on my arms!
Just look what they did to me!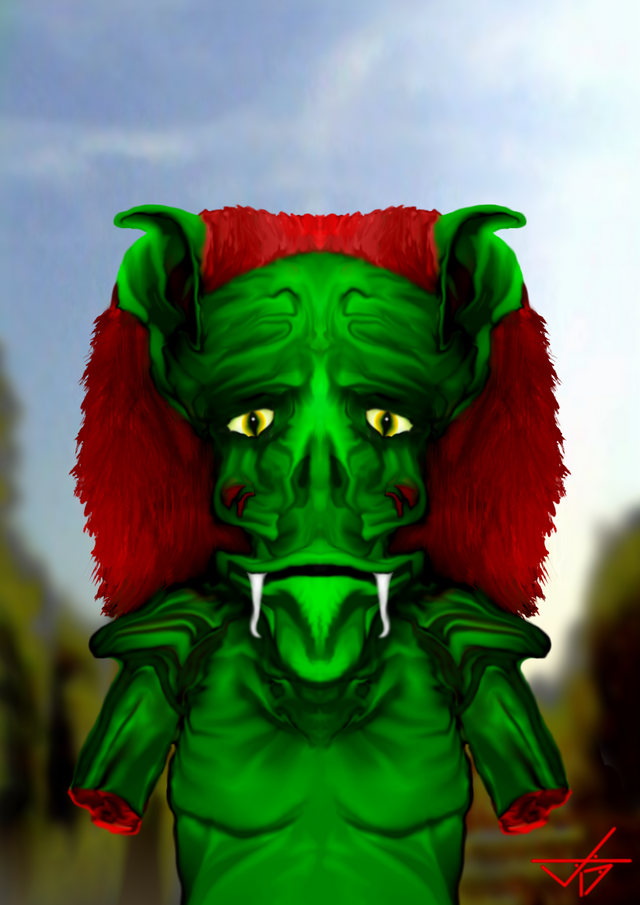 Fakour
You guys!
This isn't cool.
My wife called me a "Disney princess" and now wants a divorce.
Your planet sucks!

And I'm never coming back!

Credits:
All art and images seen here were produced digitally, by me.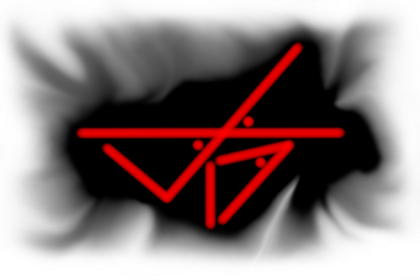 "Yeah I know. 'Supposed to be on break.' I got bored on my days off..."
© 2019 @NoNamesLeftToUse.  All rights reserved.