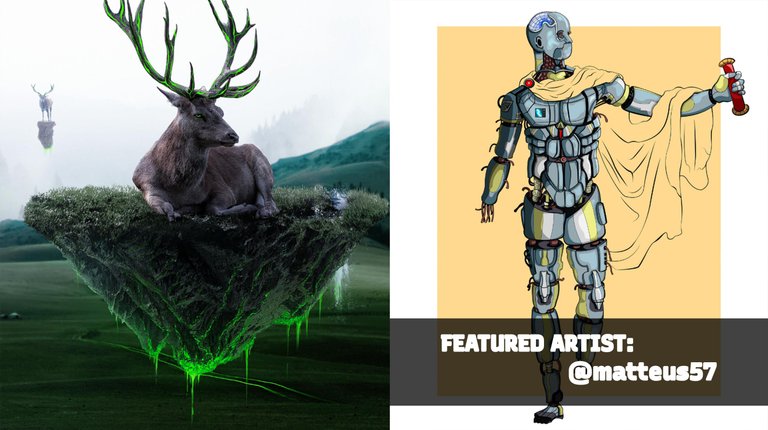 ---
Q: Tell us a bit about yourself!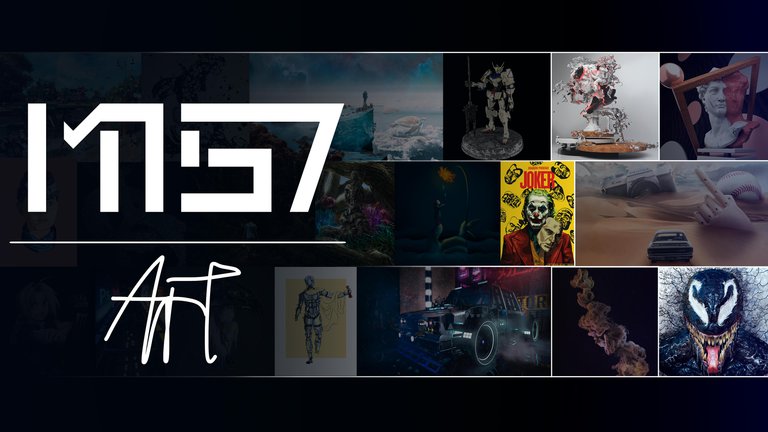 Let me introduce myself, my name is Matteo, I live in Italy and I'm currently attending the last year of an academy/university in the Graphic design & Multimedia course. I've always loved art, I love experimenting, challenging myself and always improving. I'm an extremely sociable guy, I love approaching other people, either live or from behind a screen, I love talking to people who share my same passions and those who cultivate different ones from mine. However, I also love staying in my room with my headphones on and immersing myself in my art, video games, and movies. I'm extremely critic, especially about my artwork: I could spend hours on a single insignificant detail that you won't even notice, but I notice it and I see it ahah, so I keep on working until I get the desired effect.
I love what I do and I will never stop doing it.
Q: What is your art background?
I have always loved art, ever since I was a little boy and I used to create works with papier-mâché and strange and fantastic objects with my grandmother. I owe my passion to her. Over the years I got closer and closer to drawing: I loved trying to reproduce cartoon characters (mostly anime) and superheroes. I attended an art high school, where I had the opportunity to approach digital art and those programs that today define every aspect of my art. When I finished high school I chose to pursue the digital path and, to this day, I can say that I would take that decision 1000 more times if I had to.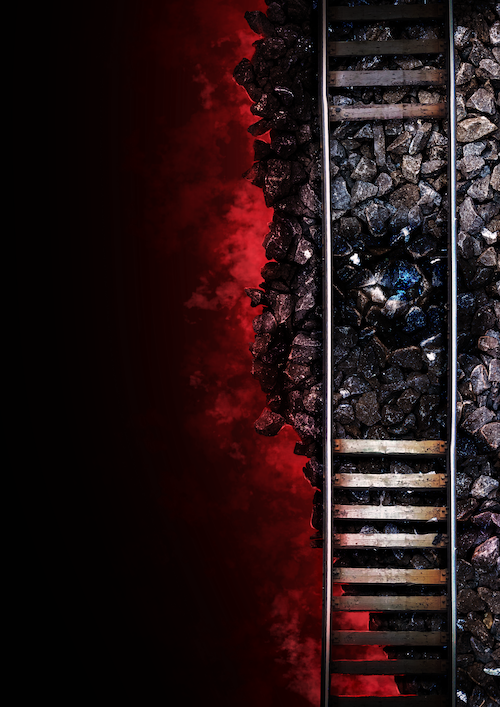 Thanks to the university I obtained a solid foundation, and the rest is all dedication, patience, passion and desire to improve. I consider my art as a part of me. Over time I started discovering my own personal style, made of color choices, recurring subjects, framing, lighting, etc. ... I never managed to "specialize" in a single style: I love 3D, illustration (both flat and more pictorial and realistic), image compositing and much more. I love experimenting with new things, without ever being satisfied. I am a dreamer, an explorer of digital art and I will never stop digging and looking for new and interesting techniques.
---
---
Q: How long have you been in cryptoart/ NFTs, how did you discover them and what has been your experience so far?
I have been living in the world of cryptoart/ NFT for a year, I started by publishing posts related to my works on PeakD, which was recommended to me by a friend, who not only introduced me to this beautiful world but also explained me many useful things and supported me all the time. After some time spent publishing posts, again thanks to my friend and a professor of mine, I discovered the world of NFT, and I was enchanted. I immediately loved the environment, the bulletin board with the works in evidence, the search with the tags, the chats with the artists who advertised their works, the knowledge that I was not the only one. I have found a place where there are people who share my same passions. At the moment, the only publish on NFTshowroom, but I intend to expand my horizons, without abandoning this platform, to which I am deeply attached and grateful, as it introduced me in an incredible world.
---
---
Q: Any new art or upcoming projects you would like to tease?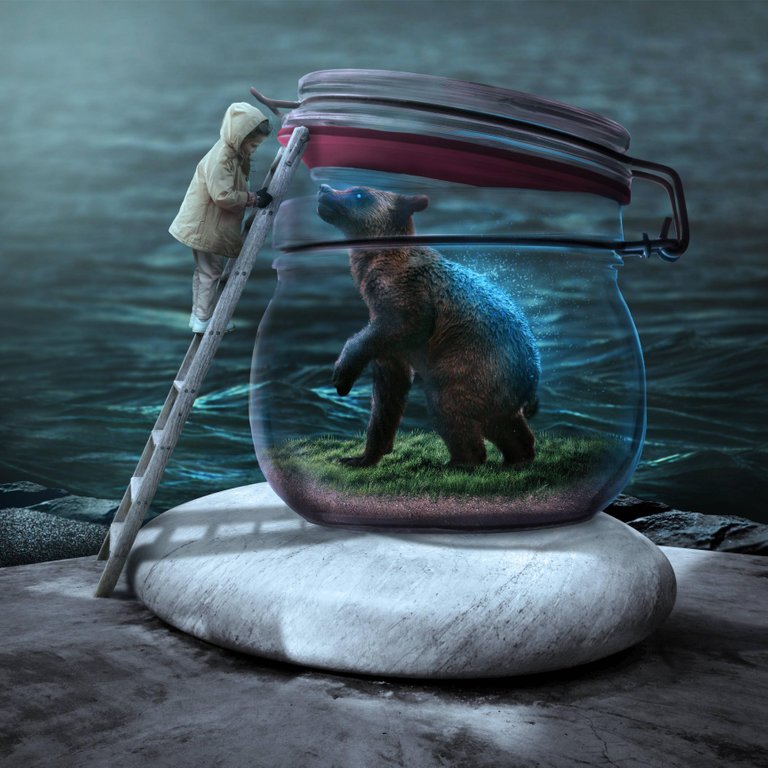 This project has a strong meaning for me: it is the first work that I dedicate entirely to someone. it was born first as a simple illustration, and then became a work of compositing. This project excited me in every aspect and for the whole duration of its realization, not only for the meaning it has for me but also for the technical part. Through this project I learned and improved new techniques, experimenting with materials never used before (glass for example), I tried to manage the composition in a cleaner, simpler and more orderly way. The main element is the absolute protagonist of the scene and the rest acts only as an outline.
The work has, of course, multiple meanings: one more intimate and personal, related to the person to whom I decided to dedicate this work, other more abstract and conceptual. But in the end each of us can give a work the meaning he wants.
This project will be released soon as a post on PeakD and as NFT on NFTshowroom.
---
---
Q: What are your top three favorite pieces of art you have tokenized on NFT Showroom?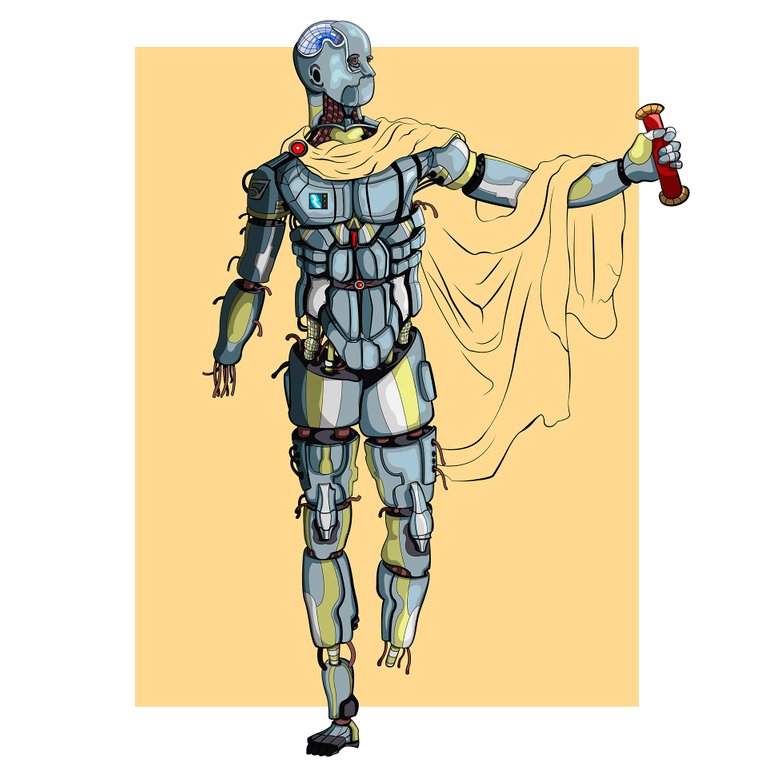 "The immortality of the soul" not only because it was the very first work I ever tokenized, but also because it was one of the first flat works I ever made. It has great importance and meaning to me.
---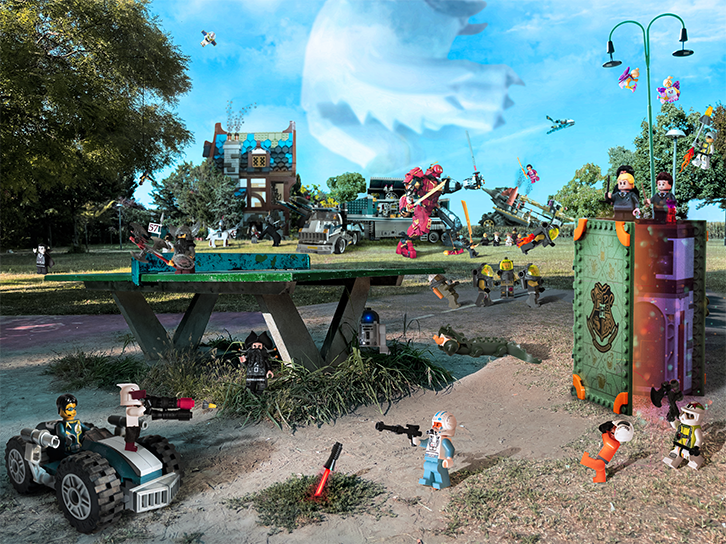 "Welcome to the lego world" is undoubtedly one of my favorites, because its creation was as difficult as it was fun. I love the final look, the bright colors and the amount of mini scenes present.
---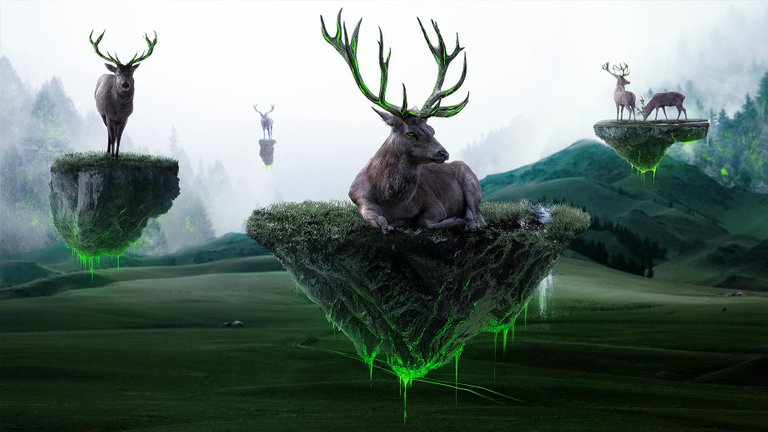 "The intrinsic strength of being alive" is new, one of the last works I've published, but without any doubt one of my favorites: The detail rendering, the color palette, the composition.... Everything about this work appeals to me and I was passionate about it throughout its creation.
---
---
Each Featured Spotlight artist will now also get their own popup gallery in cryptovoxels!
You can check out @matteus57's cryptovoxel space Here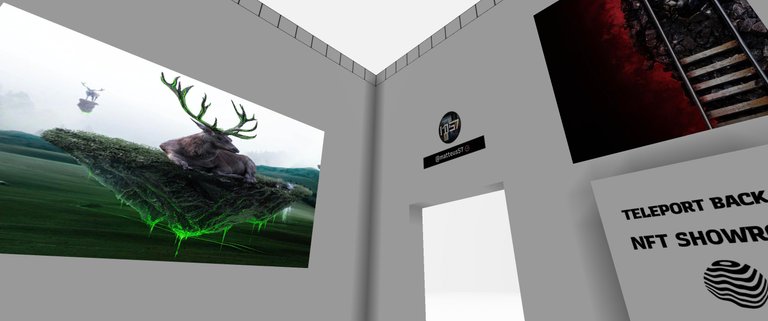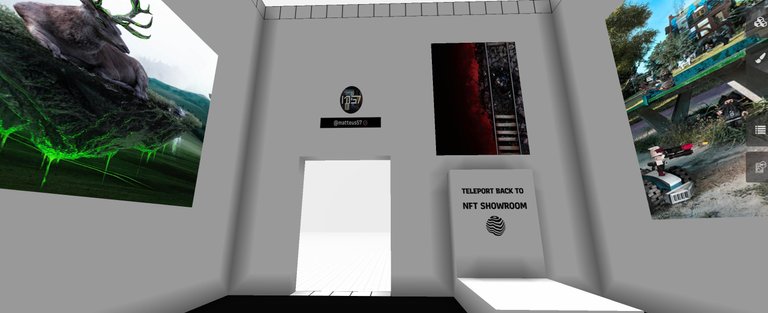 ---
---
NFTshowroom:
https://nftshowroom.com/matteus57/gallery
PeakD:
https://peakd.com/@matteus57
Instagram:
https://www.instagram.com/federicimatteo/
Twitter:
https://twitter.com/Matteus57_art
---
Visit the site and browse art: https://nftshowroom.com/
You can follow us on
Twitter: https://twitter.com/NftShowroom
Instagram: https://www.instagram.com/nftshowroom/
Youtube: https://www.youtube.com/channel/UC3iRvtv3A7EAGRcZMYGJmHw
Visit our virtual gallery in Cryptovoxels: NFT Showroom Exhibition
For any questions or support please visit us in discord NFT Showroom discord