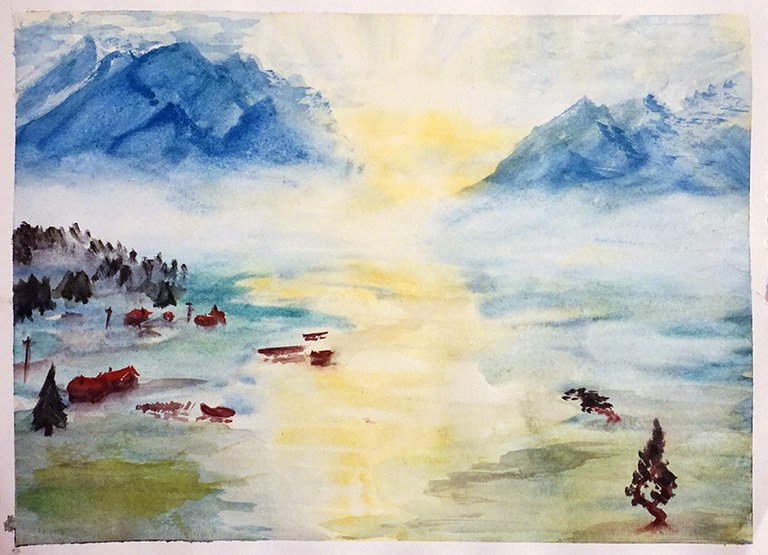 I did this a while ago. I never had the patience to finish highlights and shadows.
Because I already made mistakes I cannot unsee. But it does have some charm, I believe. Don't get me wrong, I know I am a noob. I have my successful fractions here and there in each image. I am mostly learning wet on wet technique so I still have to learn how to work quick, confident, minimalistic... That's what I think for now. It will get me somewhere. Then, upgrades.
The scene, though, it is quite on track with a new concept I have, along with a few friends. It's about a board game prototype. And The Western Shores.
More TBA.
Cheers,
Manol