Thanks to all those who followed my Vlog as I created the igloo hotel in Davos. Today I have something special for you to make up for all the bad camera work and lack of good photos. This is a virtual tour of the hotel that the organisers put together. It will allow you to view each room Martijn and myself made and get an idea of the true scale of what we had to do.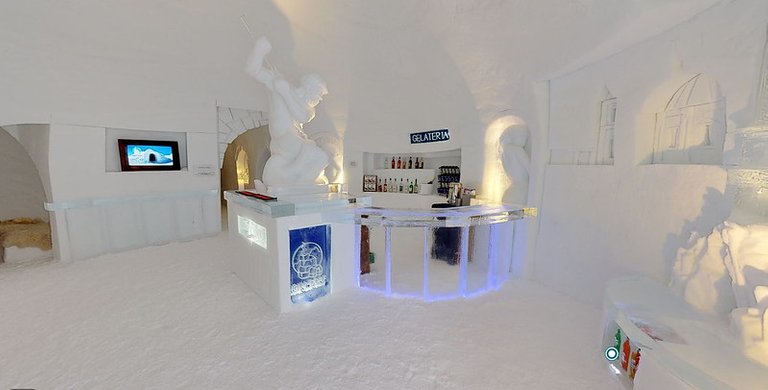 I was very disapointed that I had no time at the end to capture any images of the work I did as I had to rush to catch my plane and so this is a God send. Since our work will melt away in April it is great to have it documented in some way and this is a great way. I still hope to get some images from Martijn but with this tour I am able to walk around and use my own virtual camera to make my own.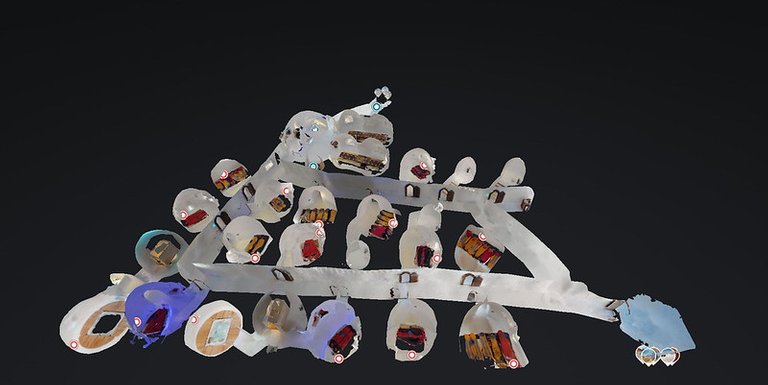 I have always been looking for a way to capture my work that will give the viewer a better idea of what it is like to be there with me but photos really can't convey the space and atmosphere as I would like. This technology which is a big collection of 360° photos stitched together a bit like Google street view were used to create the tour . They also seem to use photogrammetry to pull a 3d map from the images which I also think is pretty cool. This gives you a view which I love as it makes everything seem like a little model.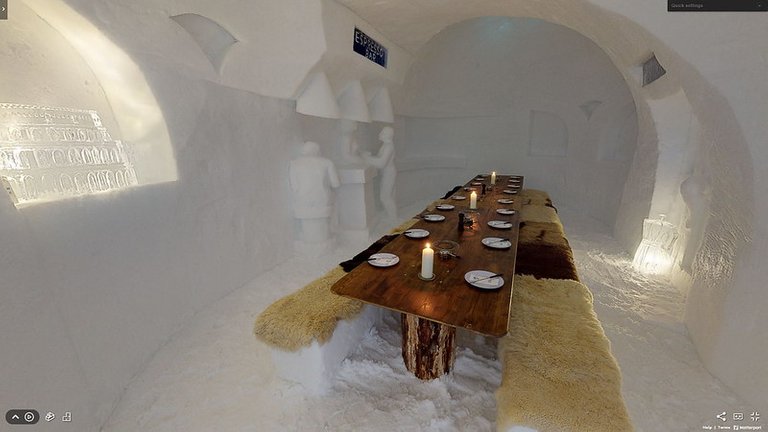 I was unable to see the project truly finished because I left early to be home before Santa arrived for my son, . Martijn stayed on for another two weeks and finished some more rooms and other elements which brought everything together. Seeing the sleeping bags and final lighting makes the rooms much more cosy and livable in. I am really quite proud how the whole team brought it together.
It is still funny for me to think that this whole thing is made of water and will be gone so soon and now I am excited about getting back there next year to do it all again.
I hope the guests enjoy it as much as I enjoyed making it.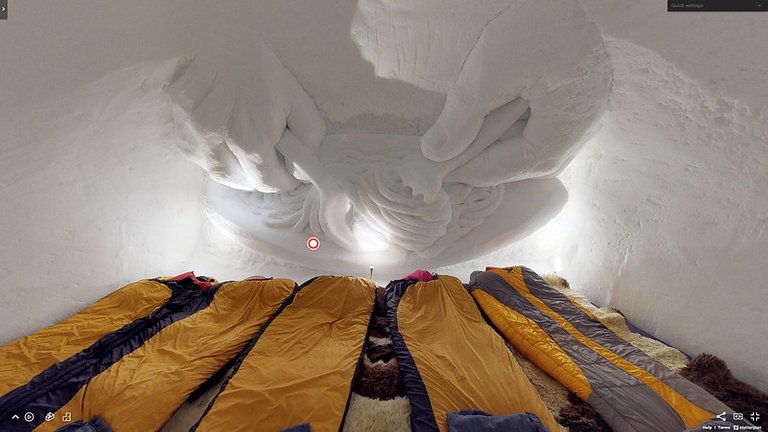 Here is the link to check it out https://my.matterport.com/show/?m=JbpBgU375s1&ts=1 I normally don't like posting links but trust me this is worth it. You can also find it on Iglu-dorfs website at https://www.iglu-dorf.com/en/standorte/davos