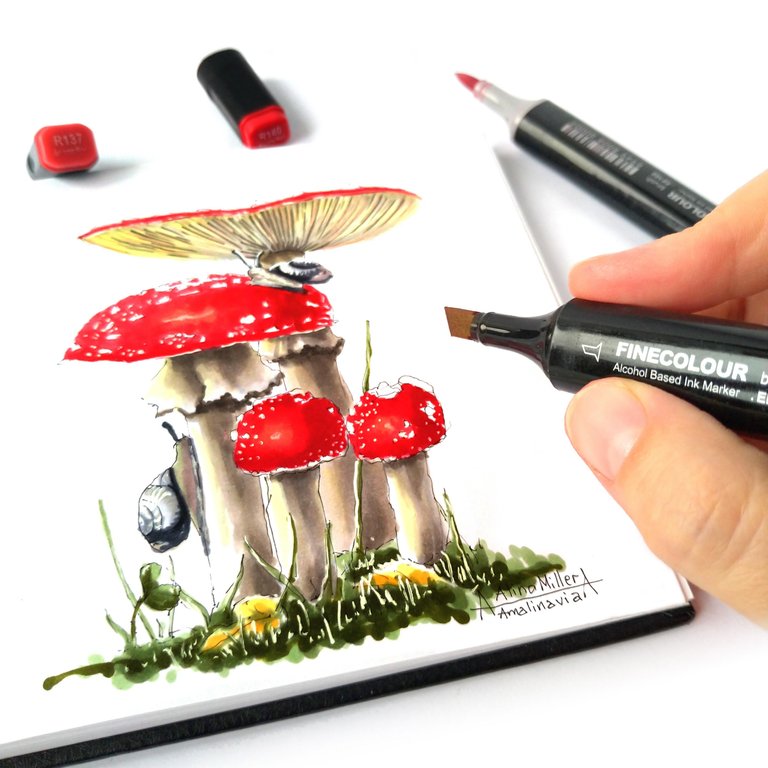 Today I decided to draw mushrooms... and to made a step by step lesson with my markers. I don't know why I chose fly agarics ... Apparently because they are beautiful ... though poisonous))) Enjoy the process 😉
I use photos from Pinterest and do a composition. Fly agarics + snails)))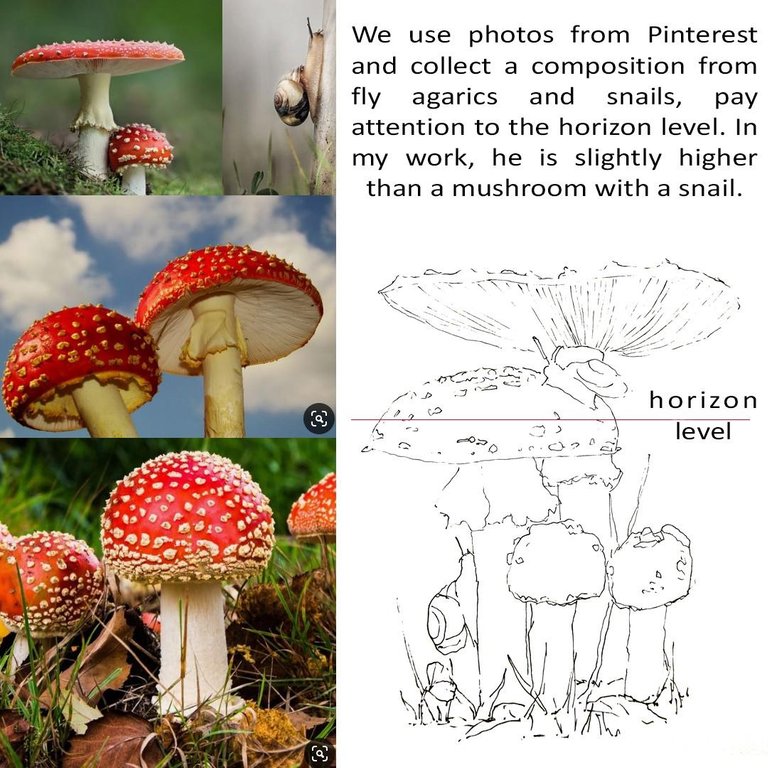 Then I start with warm WG and cold NG markers. On the left are light cold tones, on the right are warm and dark.

Then I add light yellow to the stipes. And for snails I use the same colors, but in the shadow I add PG markers.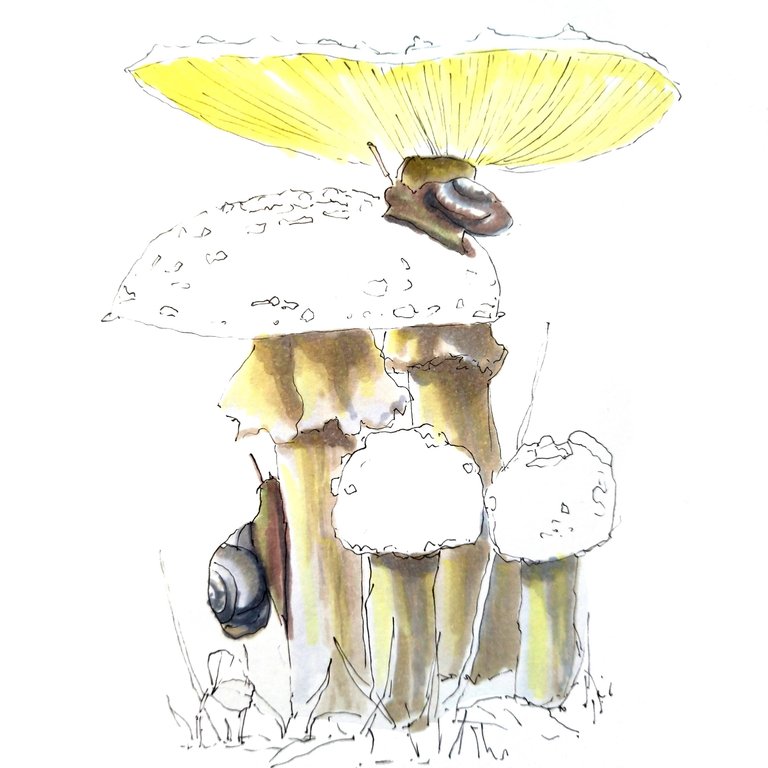 For a pileus I use red shades. On the left is light, on the right is a shadow. Add a little red under the hat of the top fly
agaric.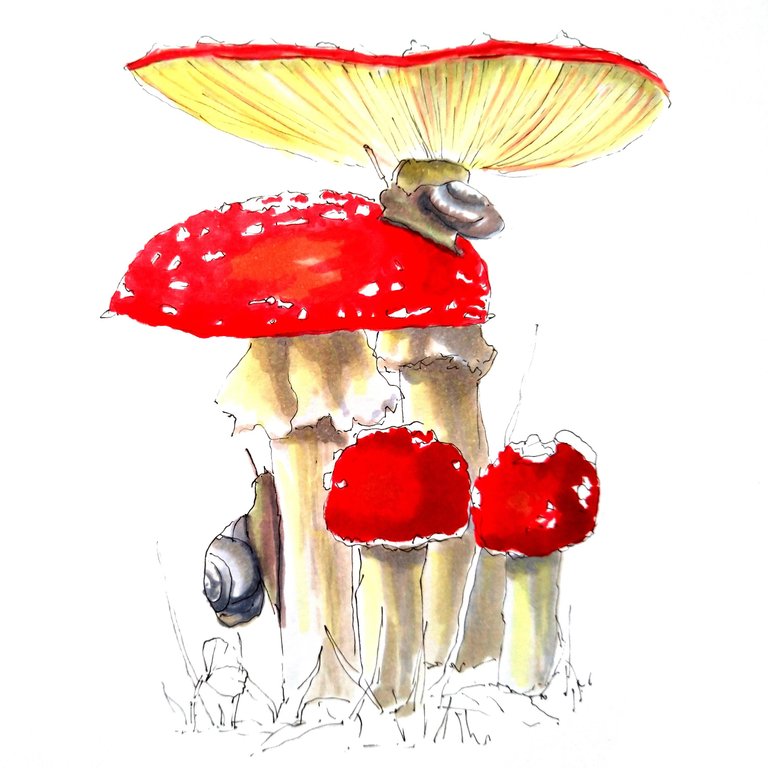 In the grass are yellow leaves. The top of the sheet is light, the bottom is dark.
We draw grass in the same way: on the left and on the top it is light, on the right - it is dark.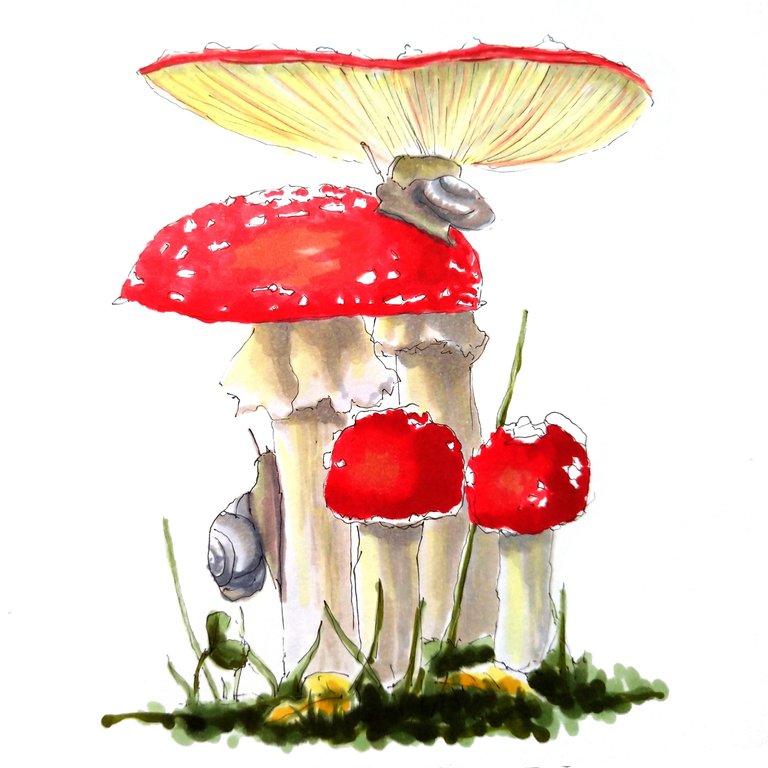 Under the top of the fly agaric hat I add warm gray plates. I darken I the right side of the legs and the shadow under the hats and the remains of velum.
With a white gel pen I draw glare on the blades of grass and small dots on the fly agaric.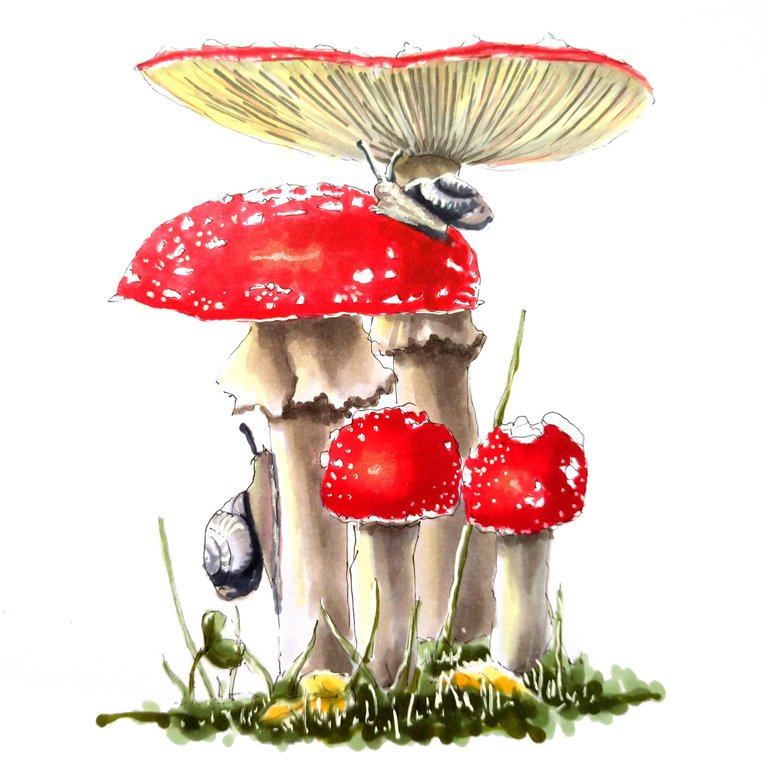 All used markers can be viewed here:
If you draw with me, I will be glad! Teg me 😉!
All my paintings can be bought for sbd/steem
---
Thank you for watching!
P.S. It is hard to write in English, because my native language is Russian. But I'm learning. If you notice serious errors in the text that interfere with the correct perception, please let me know about them.