I wanted to make a fan art for you based on a DC Comics character that has been my favorite since I first saw it. Raven is a half-human, half-demon girl known for her ability to manipulate her soul like a weapon. The beautiful Raven has a very dark past behind her and it is better not to inquire very much about it.
This is a gif that I leave as a gift made based on the drawing that I will present today.
I hope you like it.


I present to you step by step this illustration that I made with colored pencils.
STEP 1
Defining the shape of this dark girl.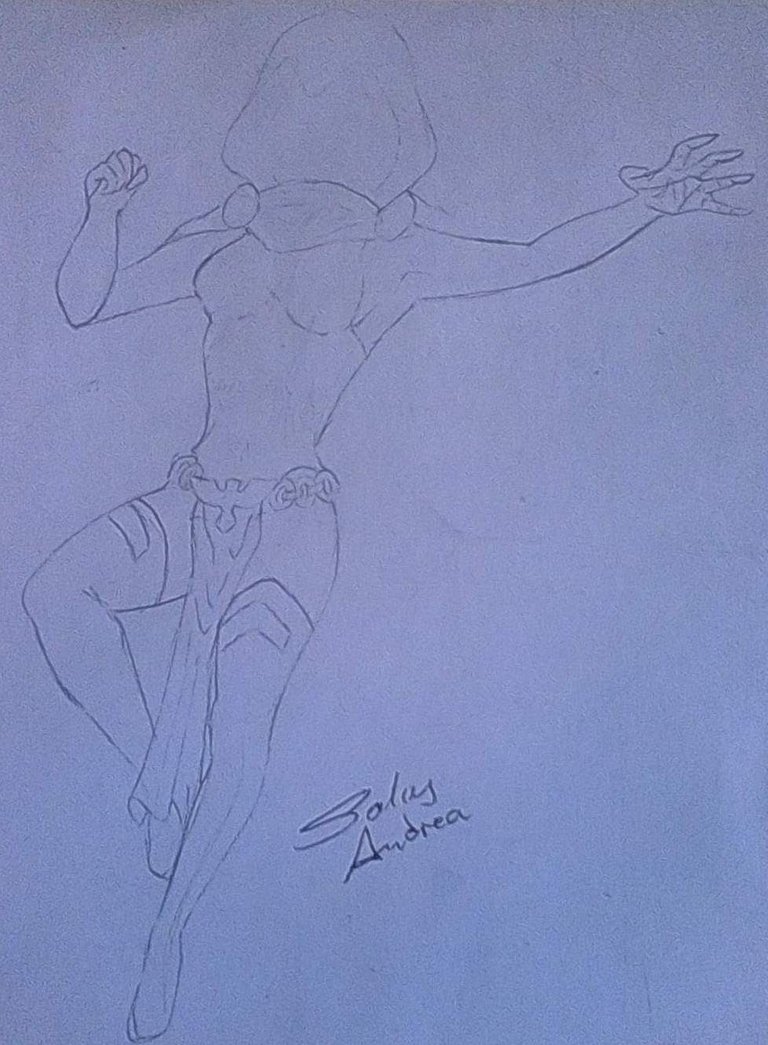 STEP 2
I wanted to do the details of the skin first before proceeding with the suit.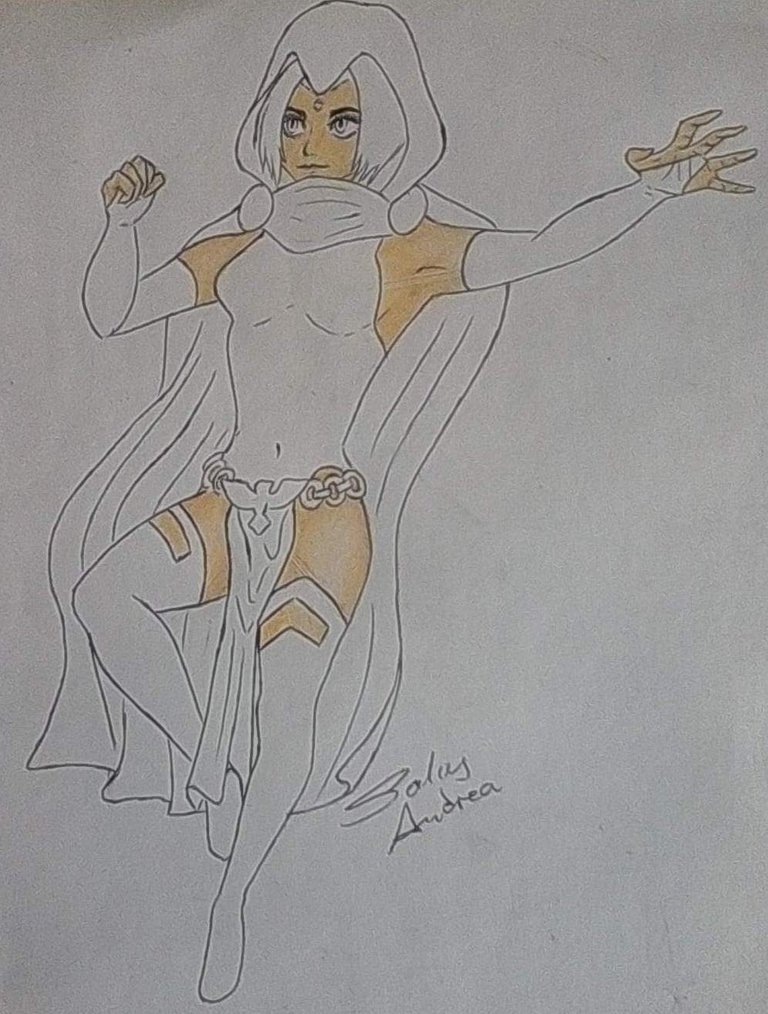 STEP 3
We finish with the gold pieces before proceeding to use a pale blue color as a base.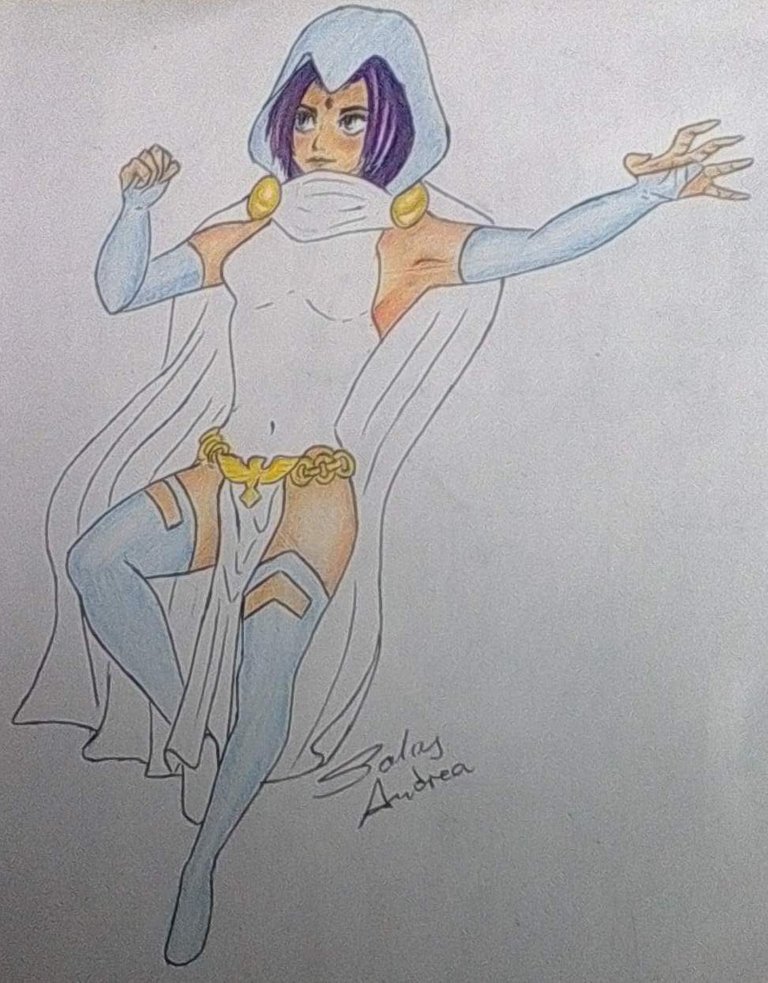 STEP 4
At this point I noticed that my page had been marked by previous work, but I did not want to stop, the dark blue color defined the shadows we needed.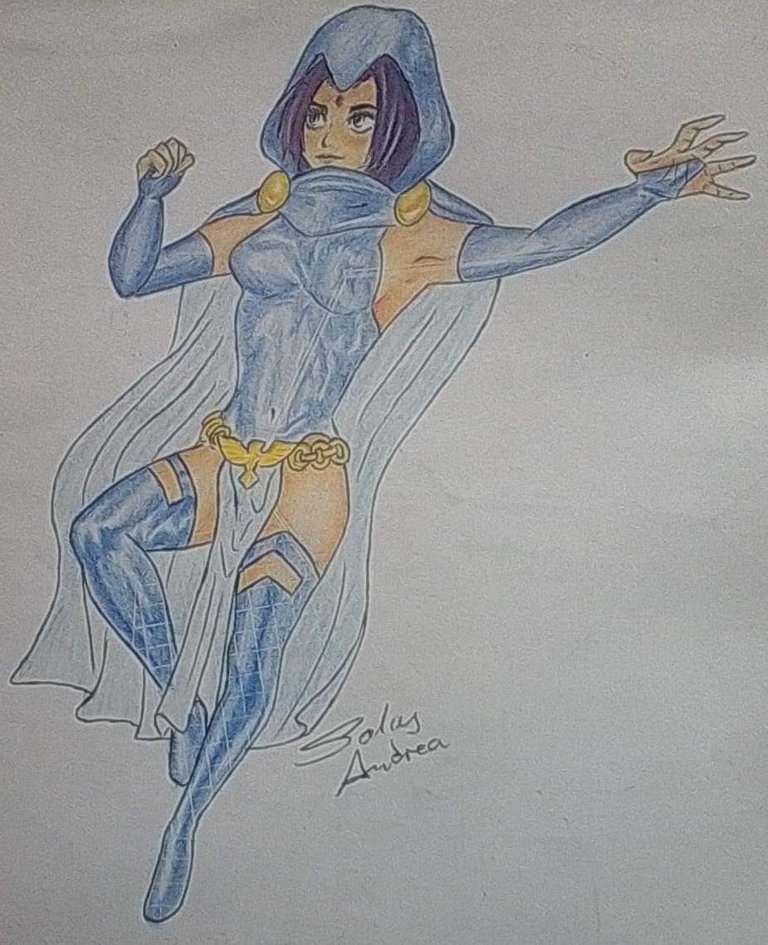 COMPLETED WORK.
I applied a purple tone to the whole suit and as a final touch some shades with black color and a deeper delineation.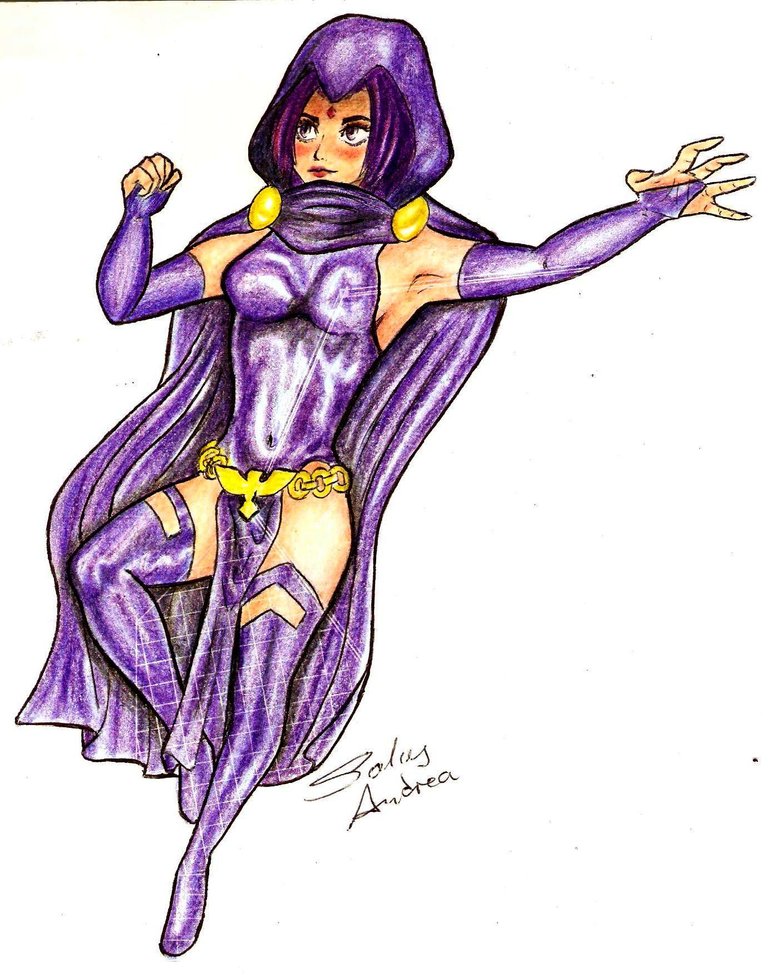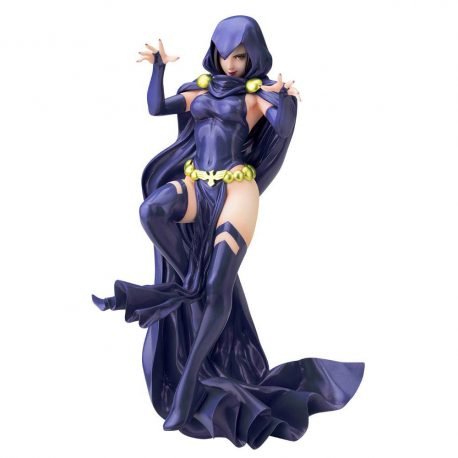 Reference Image
I want to greet the sponsors. Thank you for supporting this contest.